Salmon Burgers with Lemon-Caper Aioli and Kale Slaw
Total:

1 hr 20 min

(includes chilling time)

Active:

1 hr
Ingredients
Salmon Burgers:
Lemon-Caper Aioli:
Kale Slaw:
Directions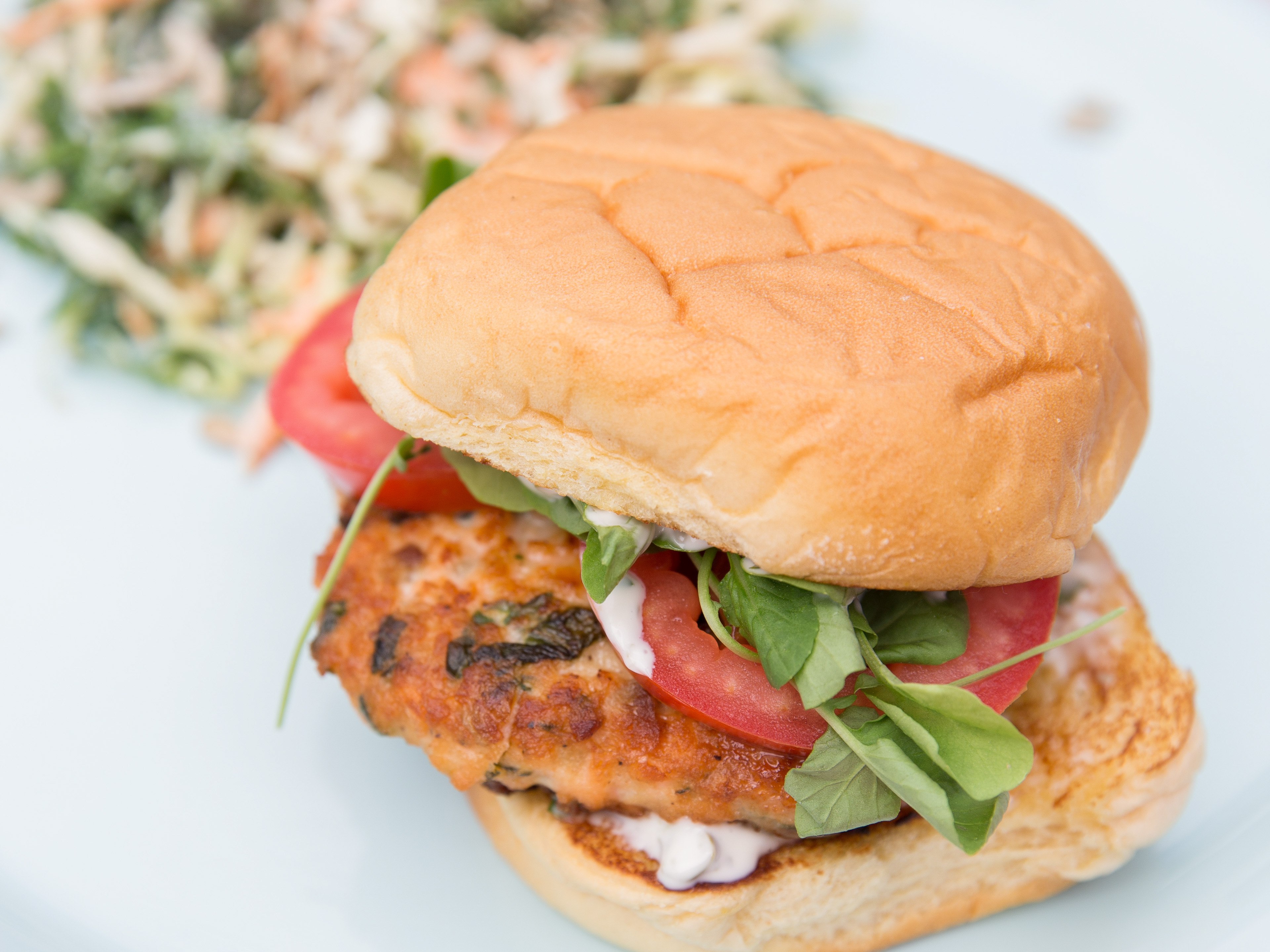 For the salmon burgers: Put the salmon, parsley, onion powder, salt, garlic powder, pepper, basil, egg and lemon zest in a food processor and blend until evenly mixed and the consistency of ground meat. Form into 4 patties and place on a baking sheet. Refrigerate for 20 minutes.
For the lemon-caper aioli: While the salmon is chilling, make the aioli. Mix the mayonnaise, capers, basil, parsley, garlic and lemon juice in a bowl and refrigerate until serving.
For the kale slaw: Combine the mayonnaise, yogurt, Dijon, vinegar, honey, celery seeds, salt and pepper in a bowl for the dressing. Add the dressing to a large bowl with the kale, cabbage and carrots and combine until everything is evenly coated. Top with the sunflower seeds.
To cook the salmon burgers, heat the canola oil in a cast-iron skillet over medium heat. Cook the burgers until golden brown and crispy, 3 to 4 minutes per side.
Toast and butter the buns. Serve the burgers on the buns with the aioli, tomatoes and watercress.
Source: Read Full Article