Dairy Queen Released Its Fall Flavors And There's A Pecan Pie Blizzard (!)
The new Pecan Pie Blizzard has pecans (duh), brown sugar pie pieces, and caramel all swirled together in a soft serve. The new Reese's Pieces Cookie Dough Blizzard brings together the popular candy, chocolate chip cookie dough, and peanut butter topping blended with soft serve. And the new Sea Salt Toffee Fudge Blizzard Treat has fudge pieces, salted toffee pieces, and caramel blended with soft serve.
Returning for the season is the fan-favorite Pumpkin Pie Blizzard Treat with pumpkin pie pieces and world-famous DQ soft serve, crowned with whipped topping and a sprinkle of nutmeg, the Oreo Mocha Fudge Blizzard Treat with Oreo cookie pieces, coffee, and choco chunks blended with DQ's signature vanilla soft serve, the Choco Dipped Strawberry Blizzard Treat with strawberry and choco chunks blended with soft serve, and the Royal Ultimate Choco Brownie Blizzard Treat with brownies, choco chunks, cocoa fudge all blended with soft serve.
Oh, and you don't even have to wait to order, because they are available now! Get going! Go! Enjoy!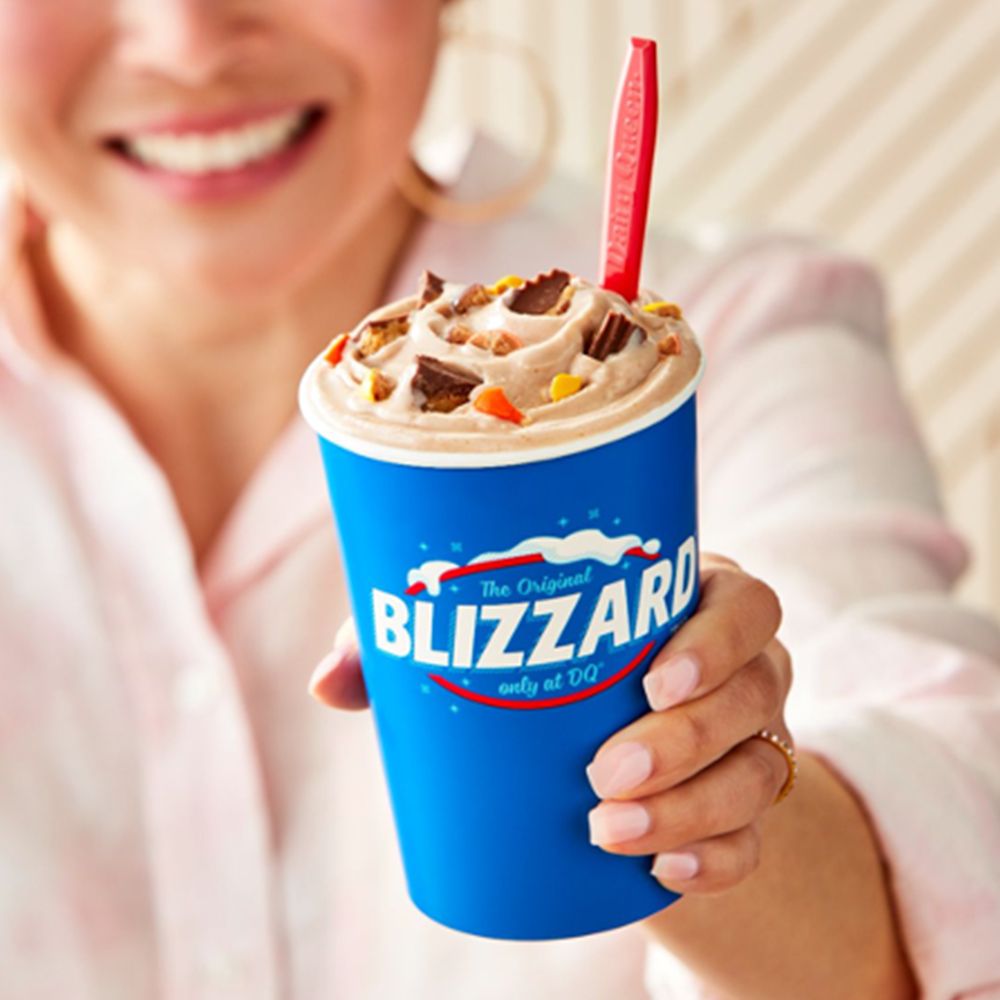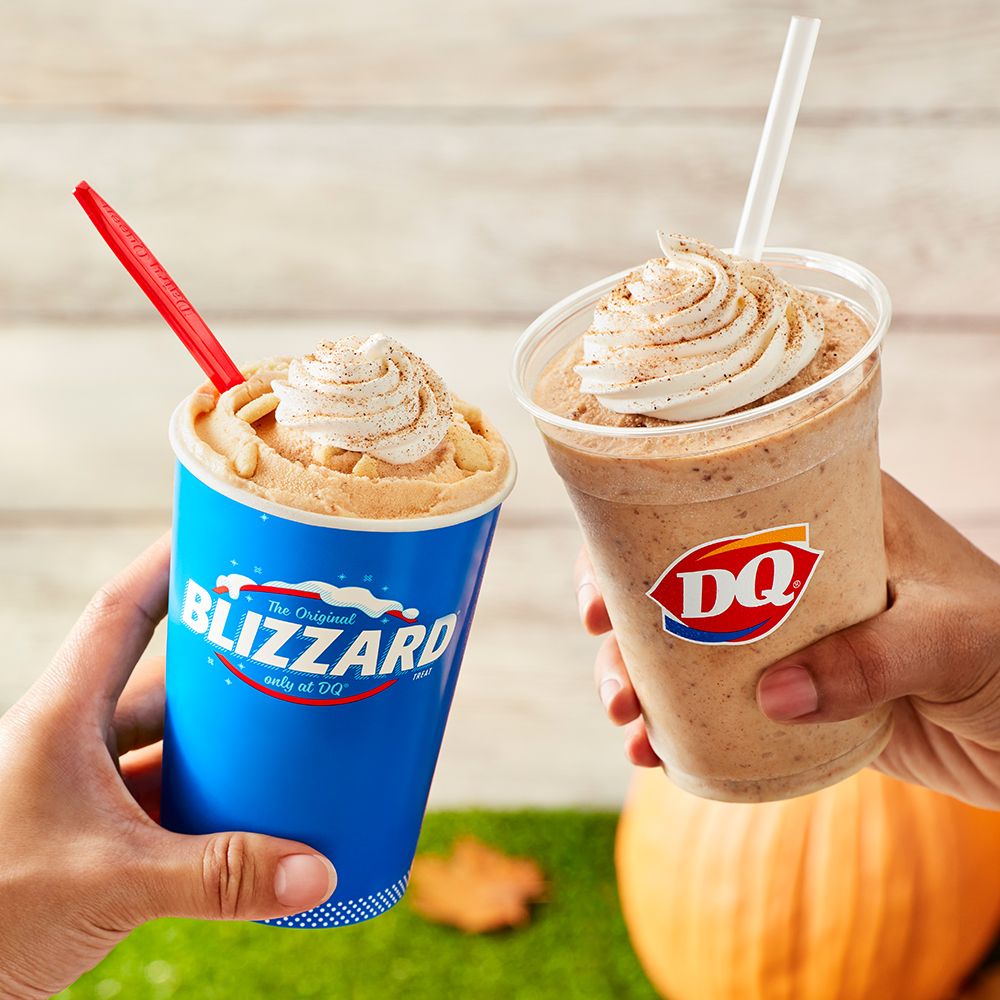 Source: Read Full Article