Sangria Slushie
Total:

6 hr 10 min

(includes freezing time)

Active:

10 min
Ingredients
Directions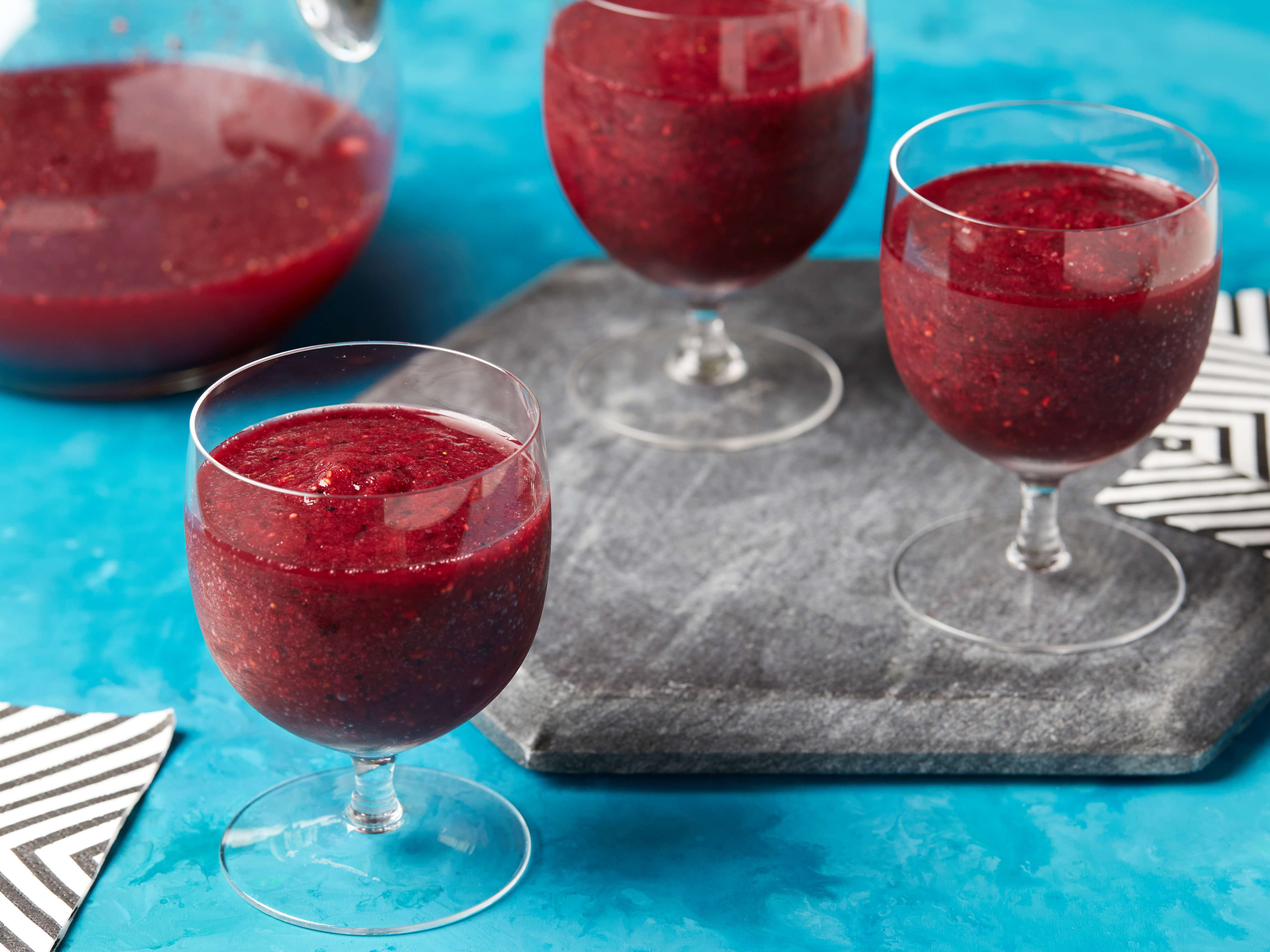 Special equipment:
Fill 2 ice cube trays with the red wine and freeze until solid, at least 6 hours and preferably overnight.
Combine the brandy, orange liqueur and sugar in a small container with a lid. Refrigerate until ready to make the sangria. 
Combine the frozen berries, red wine ice cubes and chilled brandy mixture in a blender. Blend on high until combined, thick and slushy. Pour into a pitcher and serve.
Source: Read Full Article