Our 10 Most Popular Avocado Recipes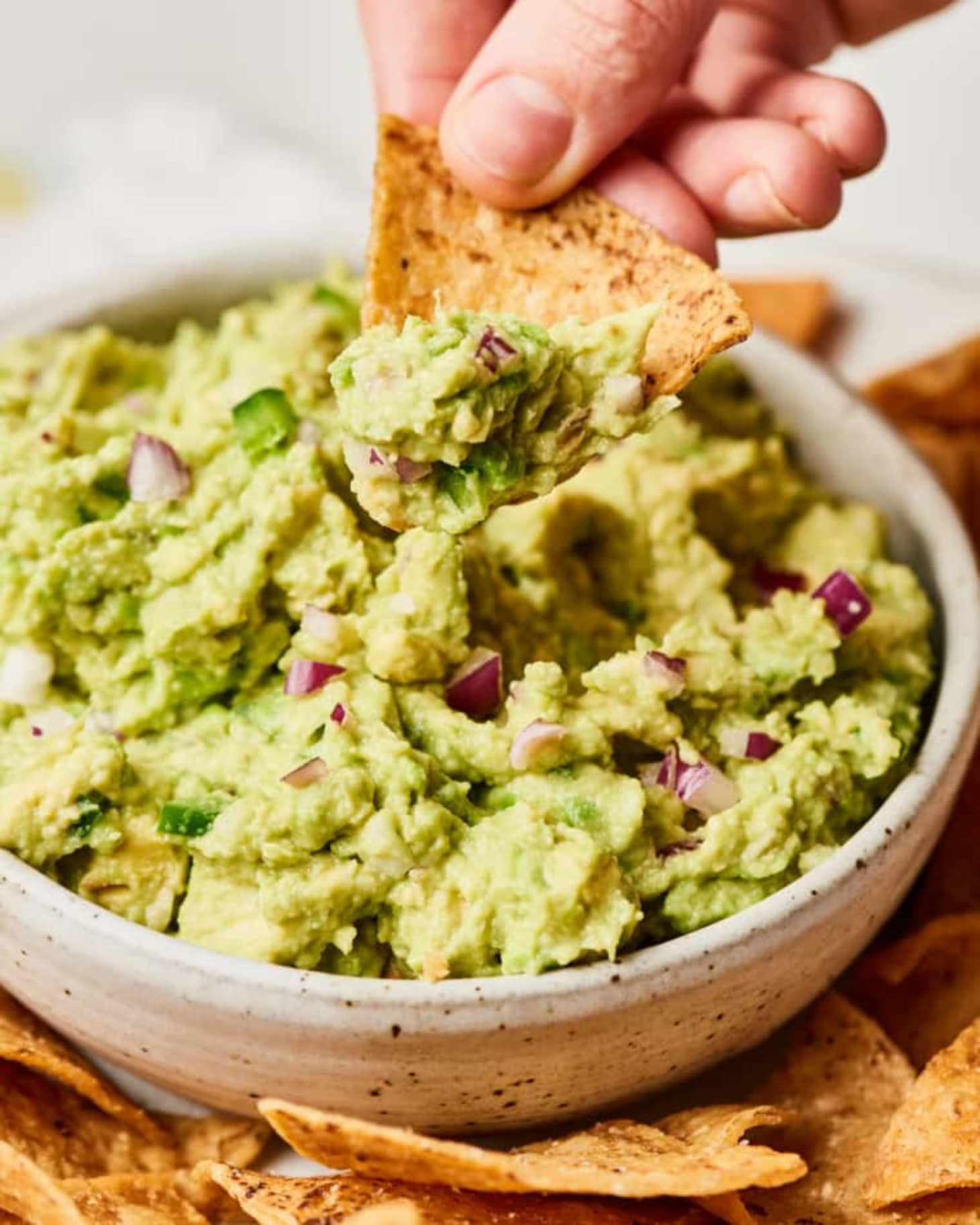 It doesn't matter whether it's sliced, chopped, or mashed — avocado is a crowd favorite. It's the toast topper extraordinaire and the main attraction that makes a bowl of guac so creamy and irresistible, but that barely scratches the surface when it comes to all the ways to get your fill. And of all the ways to serve up avocado, these 10 recipes are the ones our readers love most and come back to again and again.
1. How To Make the Best, Easiest Homemade Guacamole
If you ask me, a bowl of creamy guac is the very best way to put a few ripe avocados to work. You need just five ingredients to pull it together. And don't skip over the garlic paste! It's worth it — I promise.
2. Caprese Avocado Toast
There are no shortage of ways to get your fill of caprese salad, but you can never go wrong by turning it into a topping for your avocado toast.
3. Avocado Deviled Eggs with Everything Bagel Spice
Mix some ripe, creamy avocado into the filling and you'll be rewarded with the most velvety deviled eggs you've ever tasted.
4. How To Make the Best Chocolate Avocado Pudding
Yes, you should be whipping some avocado into your chocolate pudding. Not only is this vegan pudding just as chocolatey and luscious as any other pudding, but it's also even richer-tasting, with an intense chocolate flavor.
5. Avocado Salad with Tomatoes and Herbs
We all know avocado is a great addition to any salad, but this one takes it a step further by putting chunks of avocado front and center, making it the star of the bowl.
6. How To Make Creamy Avocado Pasta
Avocado makes for an incredibly creamy, mild no-cook sauce, while a generous amount of garlic and basil add a punch of flavor — similar to pesto, minus the cheese and nuts. And it's as simple as whirling everything together in the blender while your pasta cooks.
7. Creamy Avocado Dip
Not to be confused with guacamole, this cool, creamy dip gets a zippy twist, thanks to soft, tangy goat cheese and a squeeze of lemon.
8. Chocolate Coconut Avocado Smoothie
Not only does whirling some avocado into your smoothie make it blissfully creamy, but the extra fat also makes it even more satisfying and filling.
9. Egg and Avocado Salad on Toast
If you want a sure way to make a wholesome batch of egg salad even more delicious, all it takes is mixing some chopped avocado into the mix.
10. Easy 5-Ingredient Black Bean Veggie Burgers
In additional to spreading on a mashed avocado topping, it's what you can't see that makes these meat-free burgers a total win: Avocado is also used as the ingenious binder that holds these veggie burger patties together.
Source: Read Full Article