No-Churn King Cake Ice Cream
Total:

5 hr 30 min

(includes freezing time)

Active:

25 min
Ingredients
Directions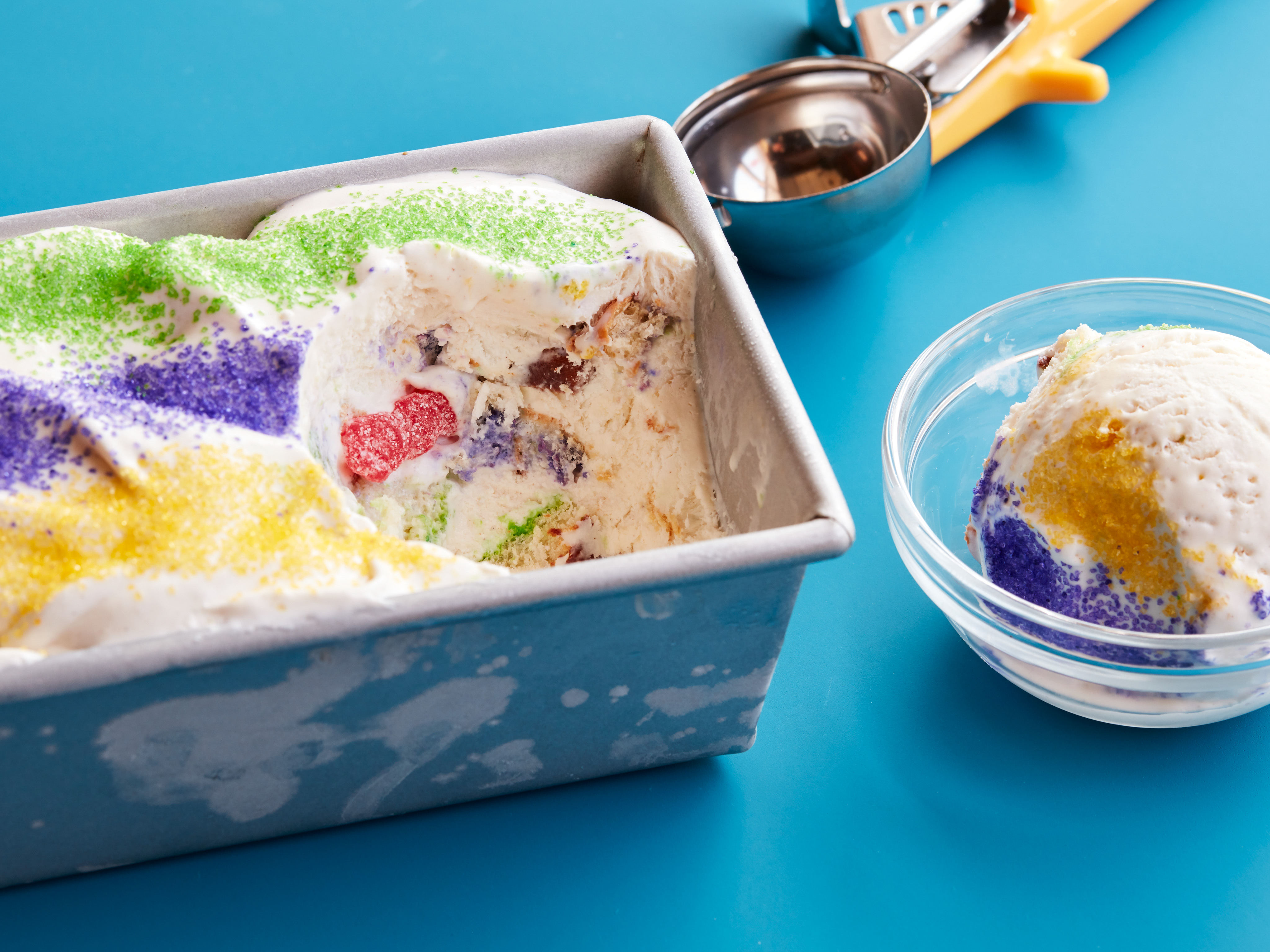 Special equipment:
Put a 9-by-5-by-3-inch metal loaf pan in the freezer to chill.
Preheat the oven to 350 degrees F. 
Put the rolls on a baking sheet and brush the cut sides with the butter. Sprinkle 4 halves with 1 tablespoon of the purple sugar, 4 halves with 1 tablespoon of the gold sugar and the remaining 4 halves with 1 tablespoon of the green sugar. Bake until golden around the edges, about 10 minutes. Let cool completely, then cut into 1-inch cubes. 
Whisk together the condensed milk, vanilla, cinnamon and salt in a large bowl; set aside.
Whip the cream in a large bowl with a mixer on medium-high speed until firm peaks form, about 2 minutes. Fold about 1 cup of the whipped cream into the condensed milk mixture with a rubber spatula until combined, then fold the lightened mixture into the whipped cream until well blended. Gently fold in the bread cubes and sour gummy kid. Pour into the chilled loaf pan and top with the remaining purple, gold and green sugar. Freeze, covered, until solid and scoopable, about 5 hours. 
Source: Read Full Article