Every Must-Have Pumpkin Spice Product Available for 2021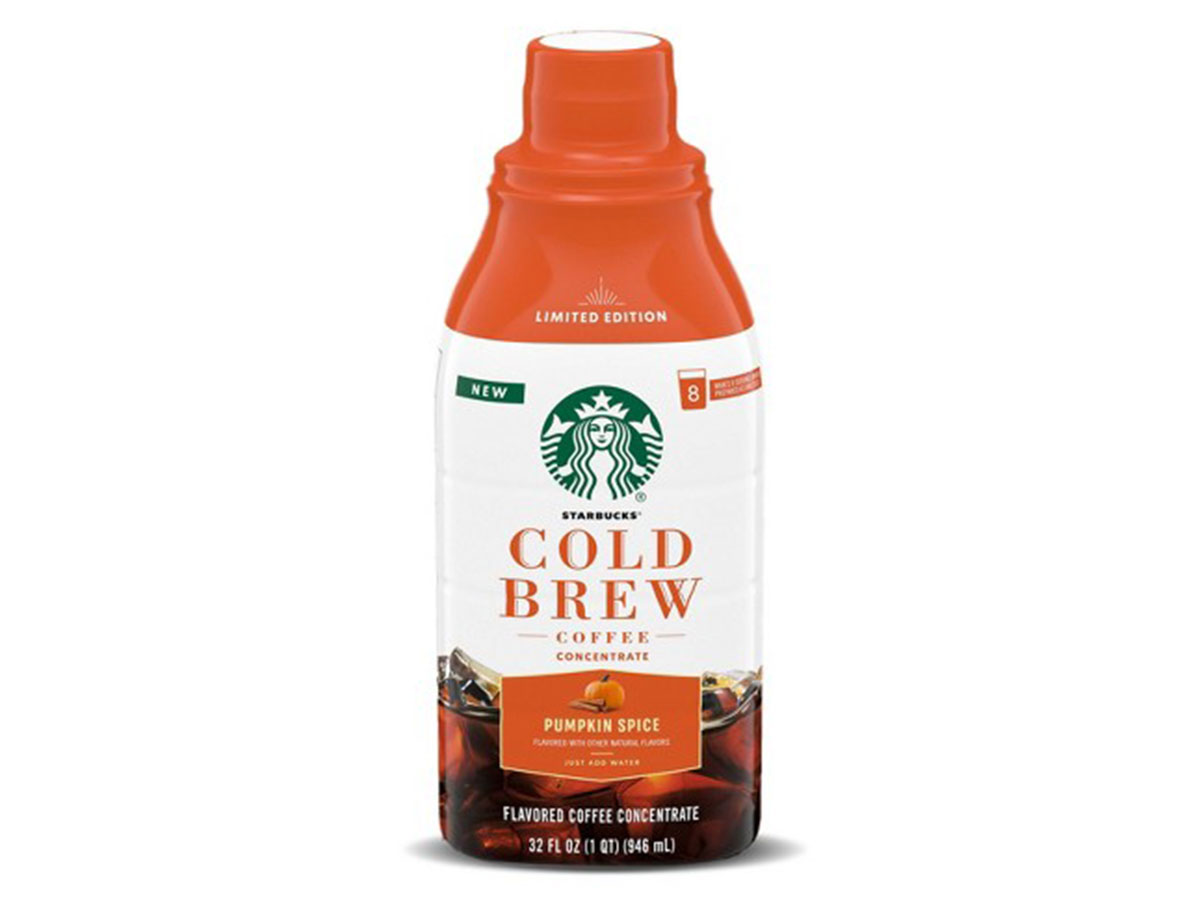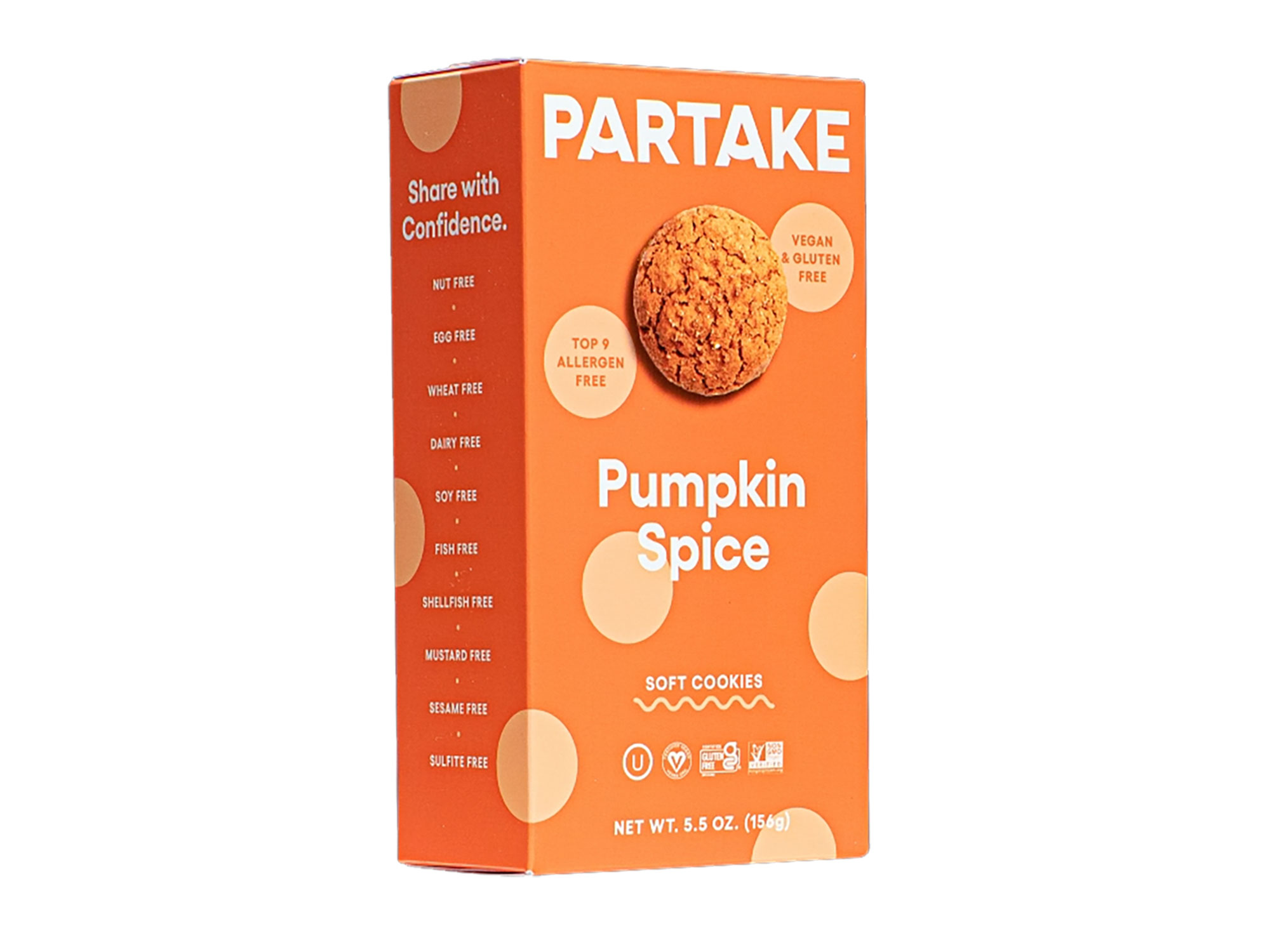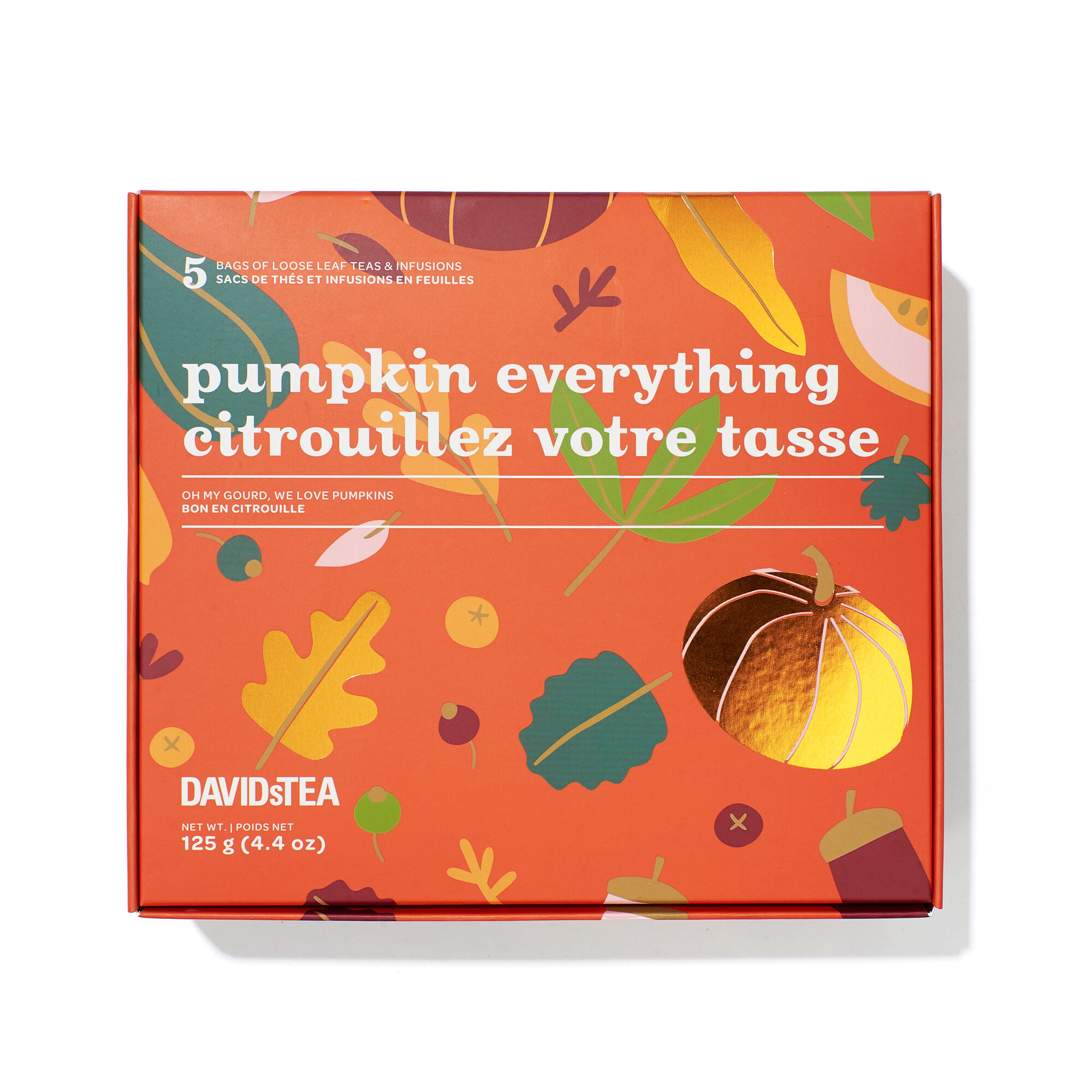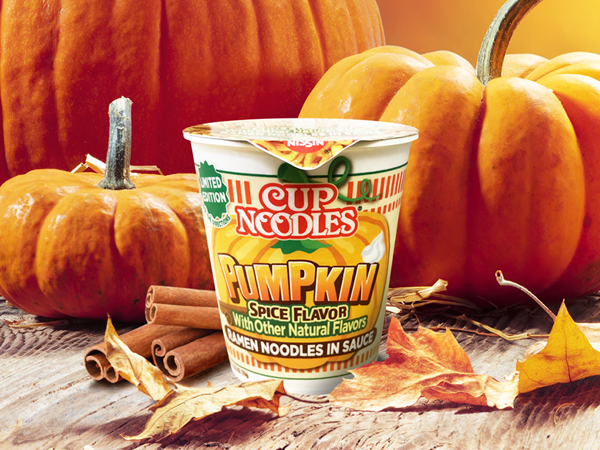 Photo By: Photo courtesy of Nissin Foods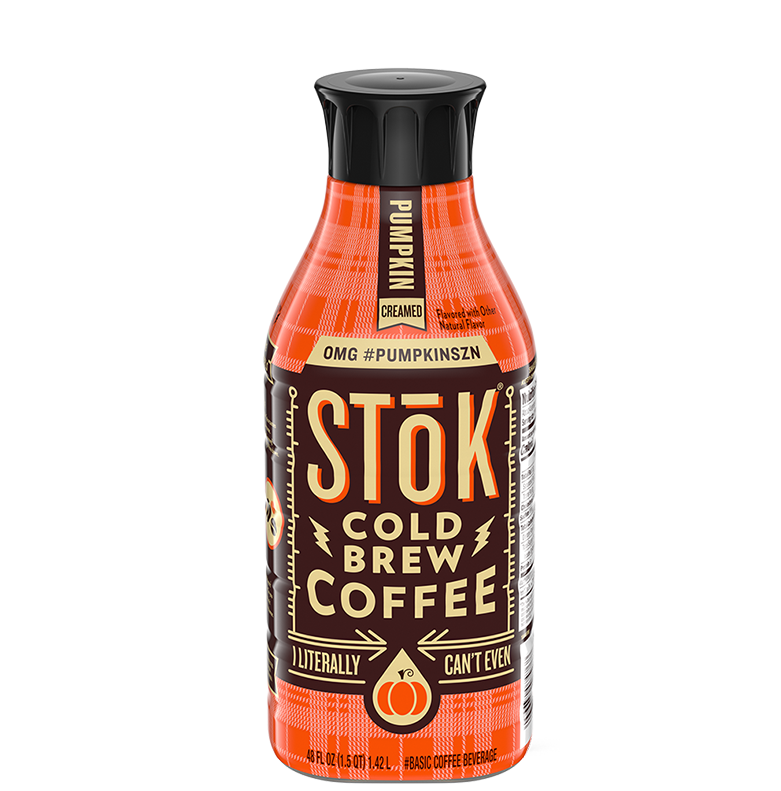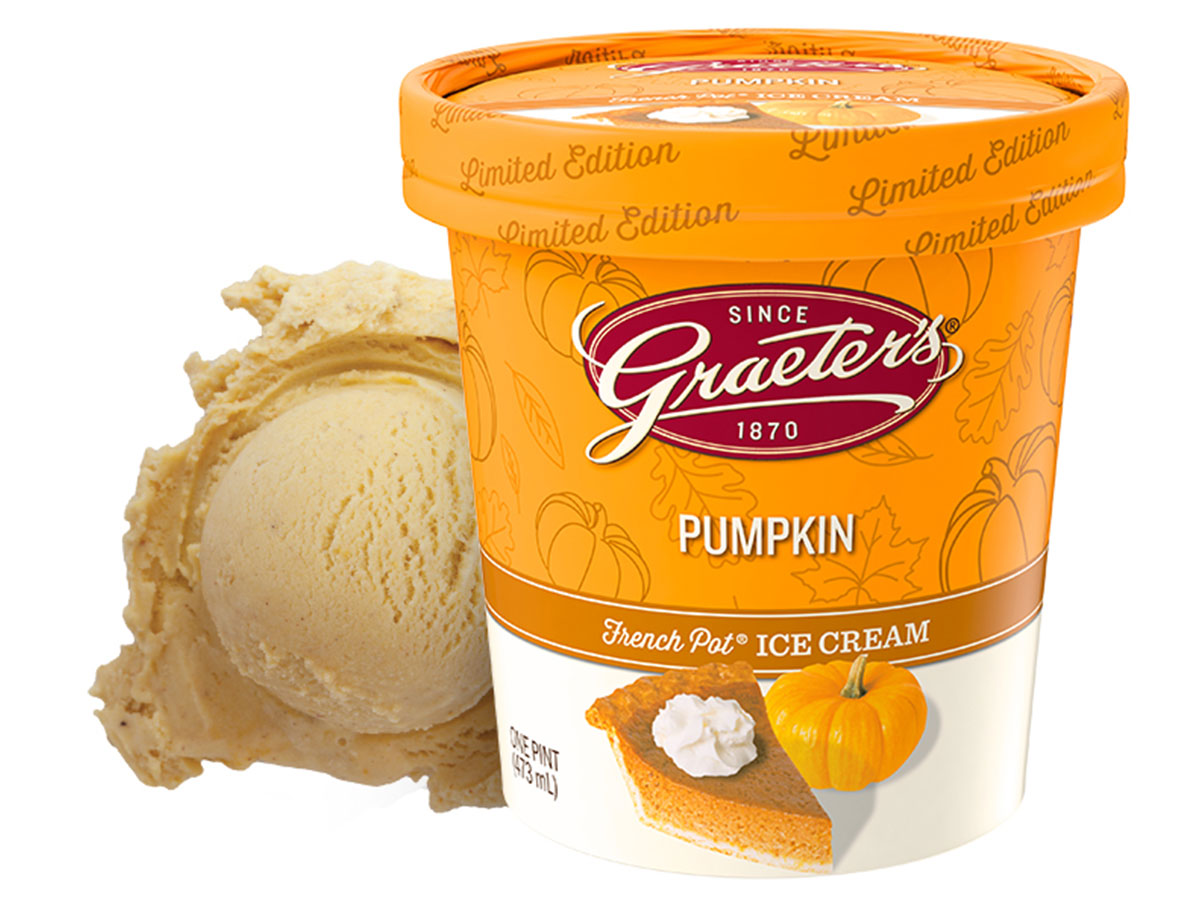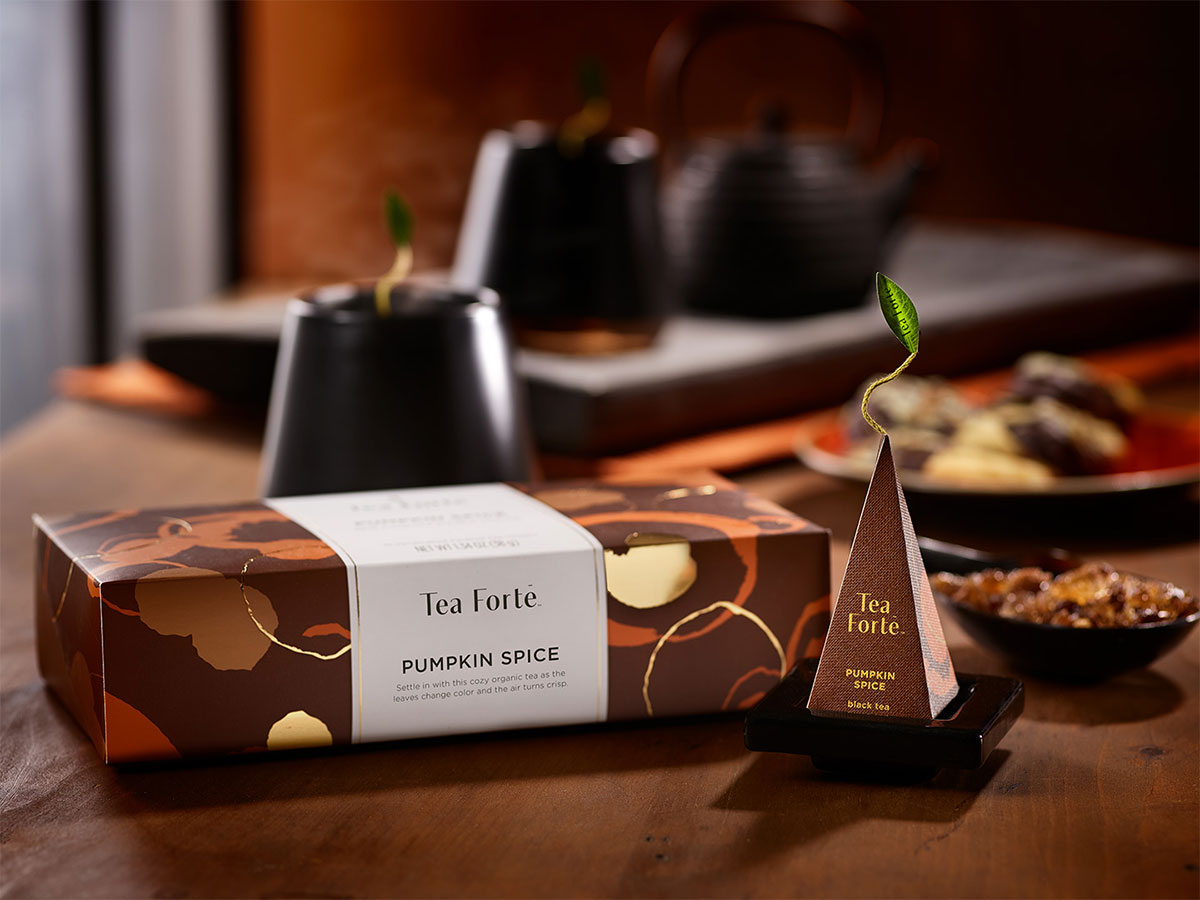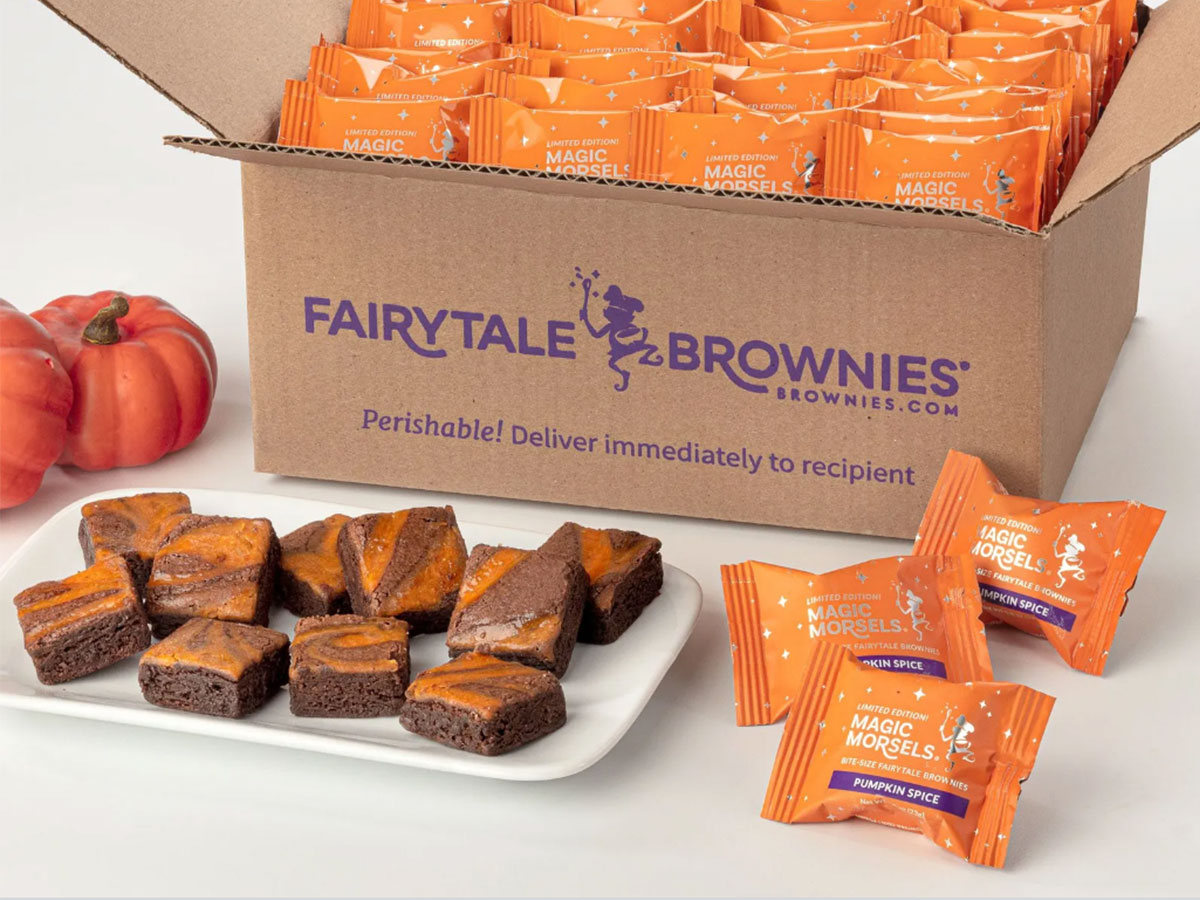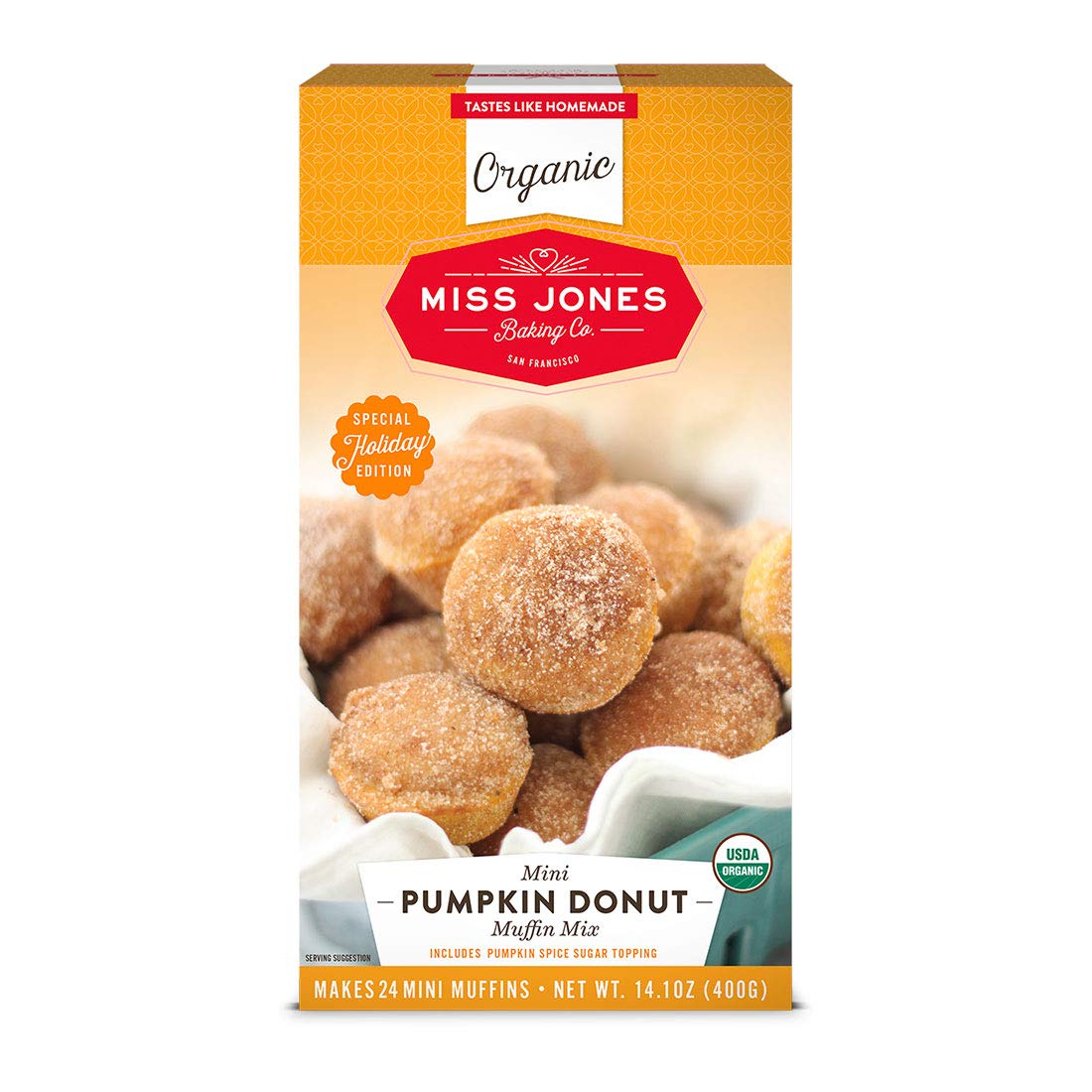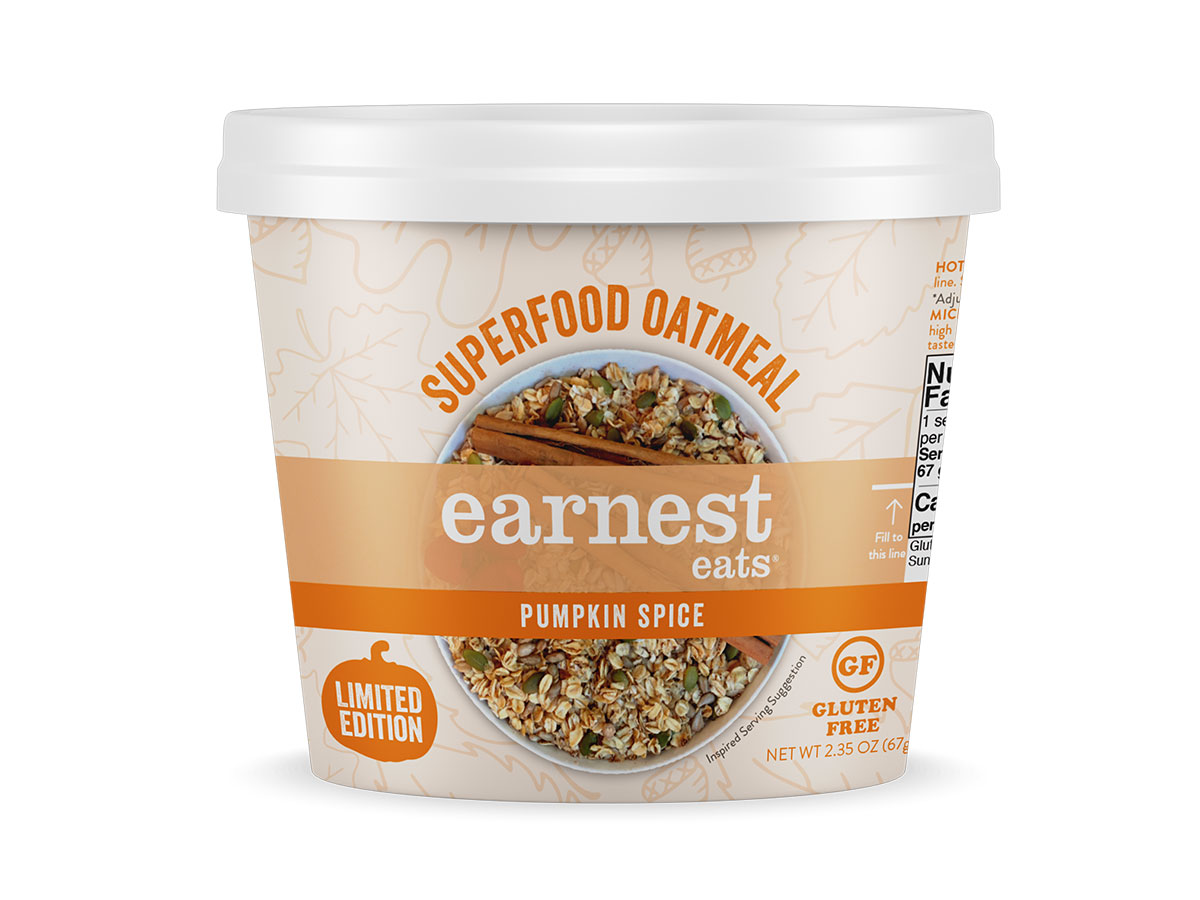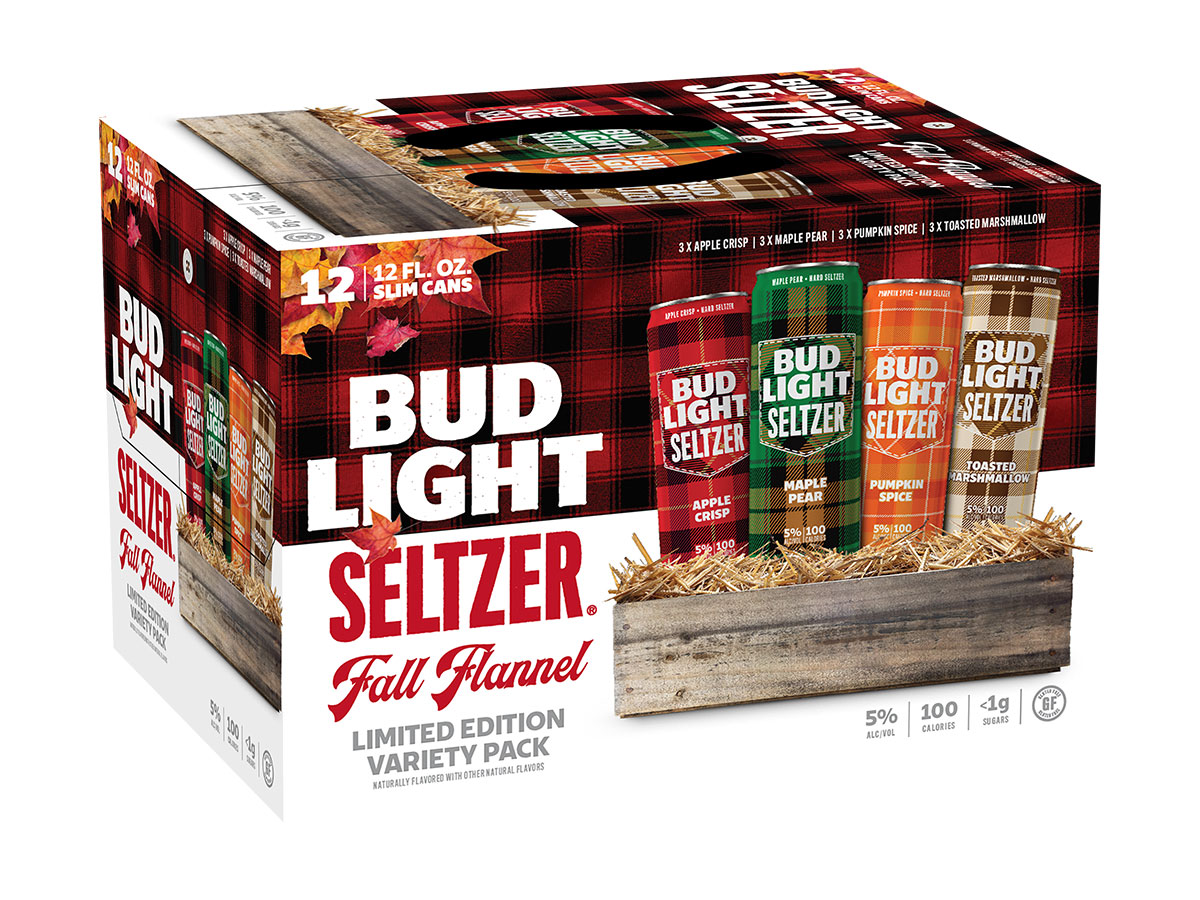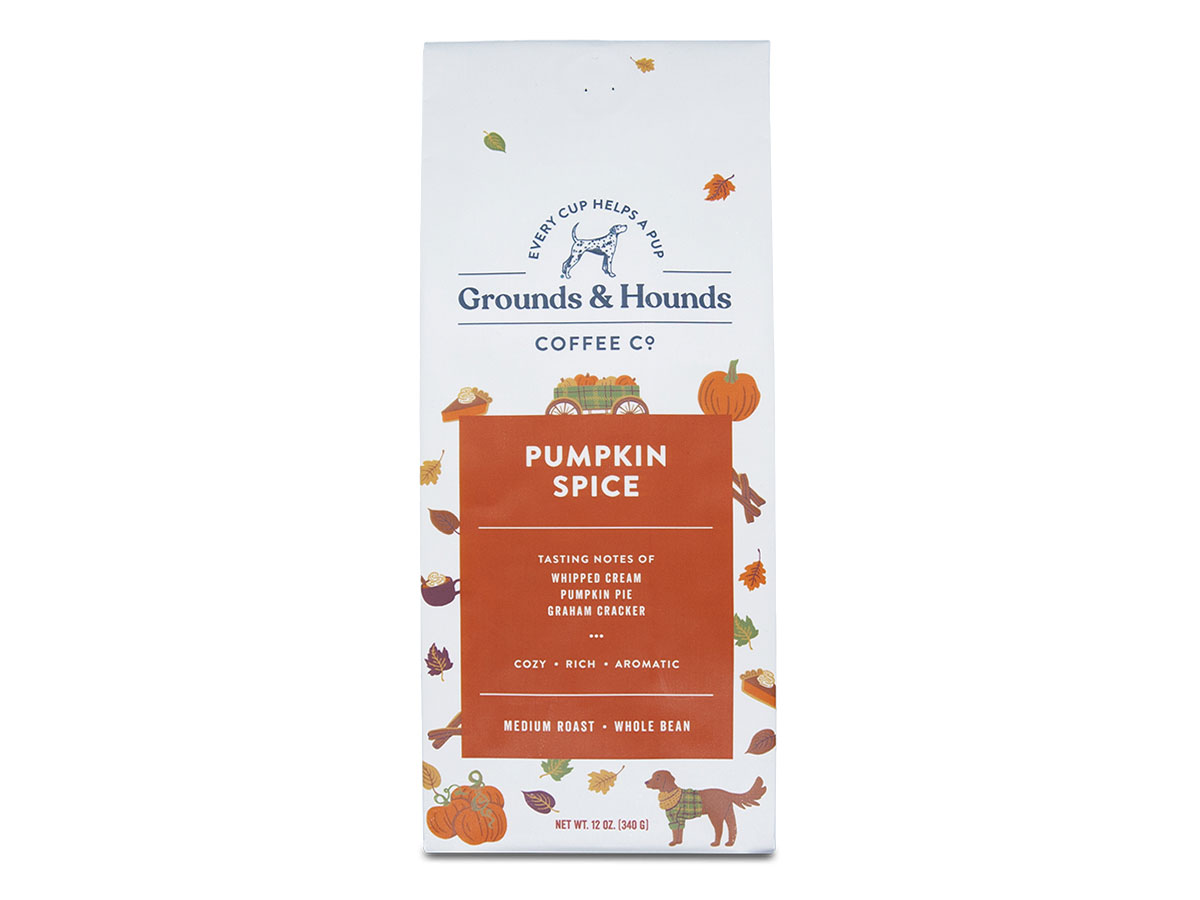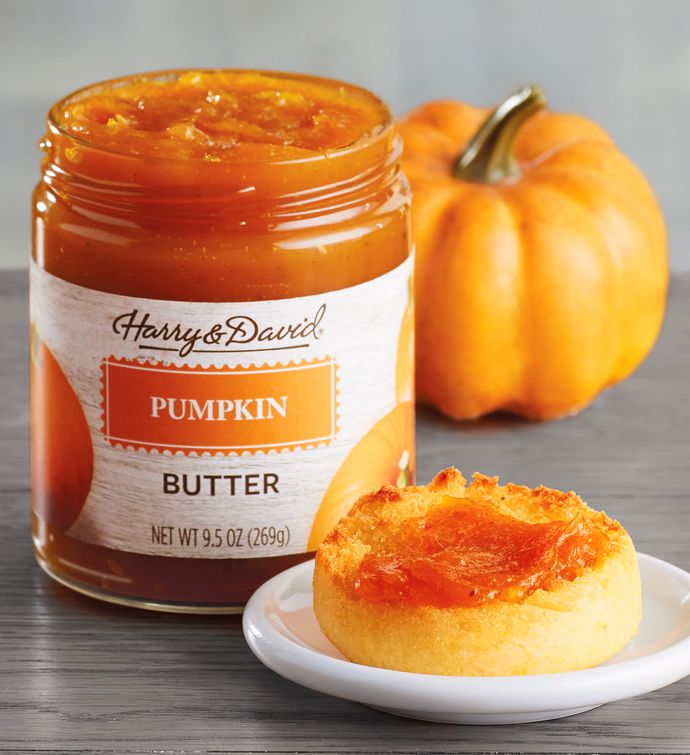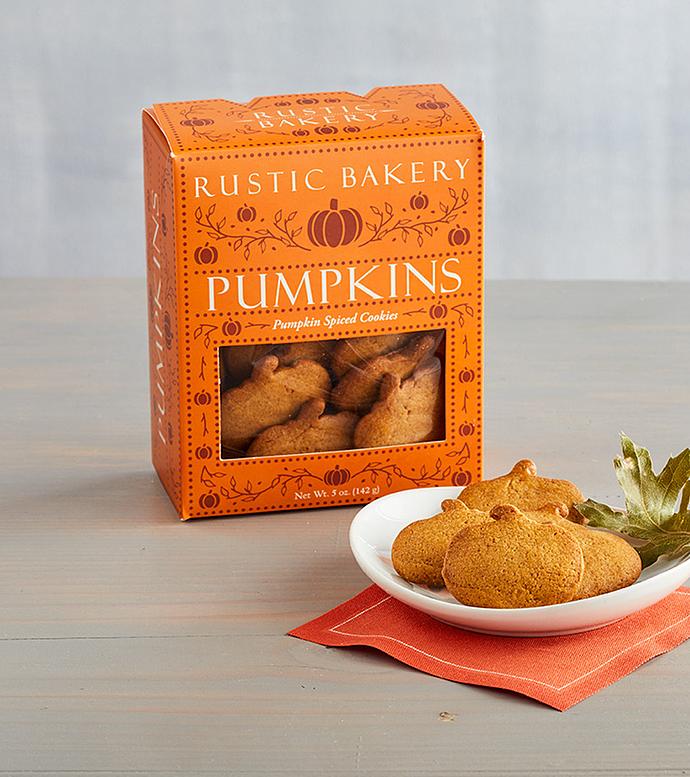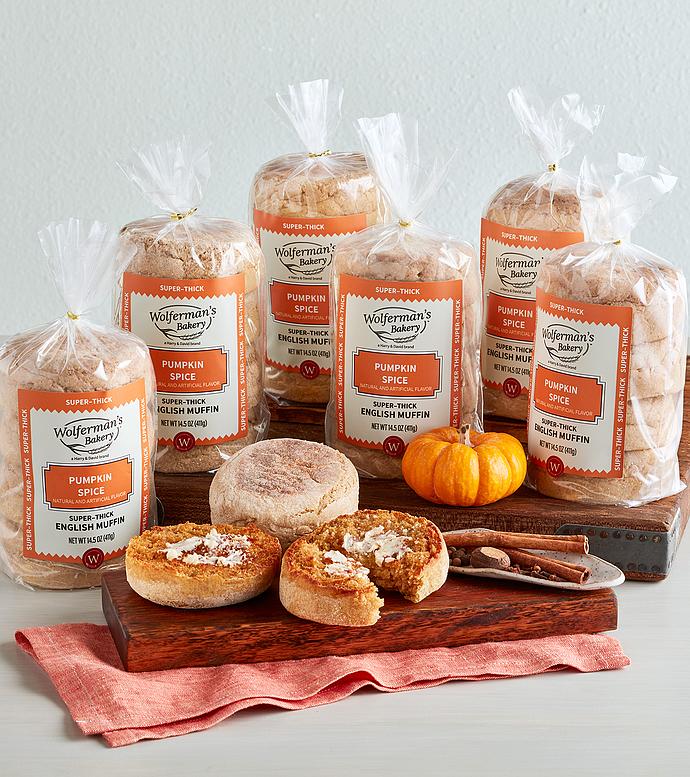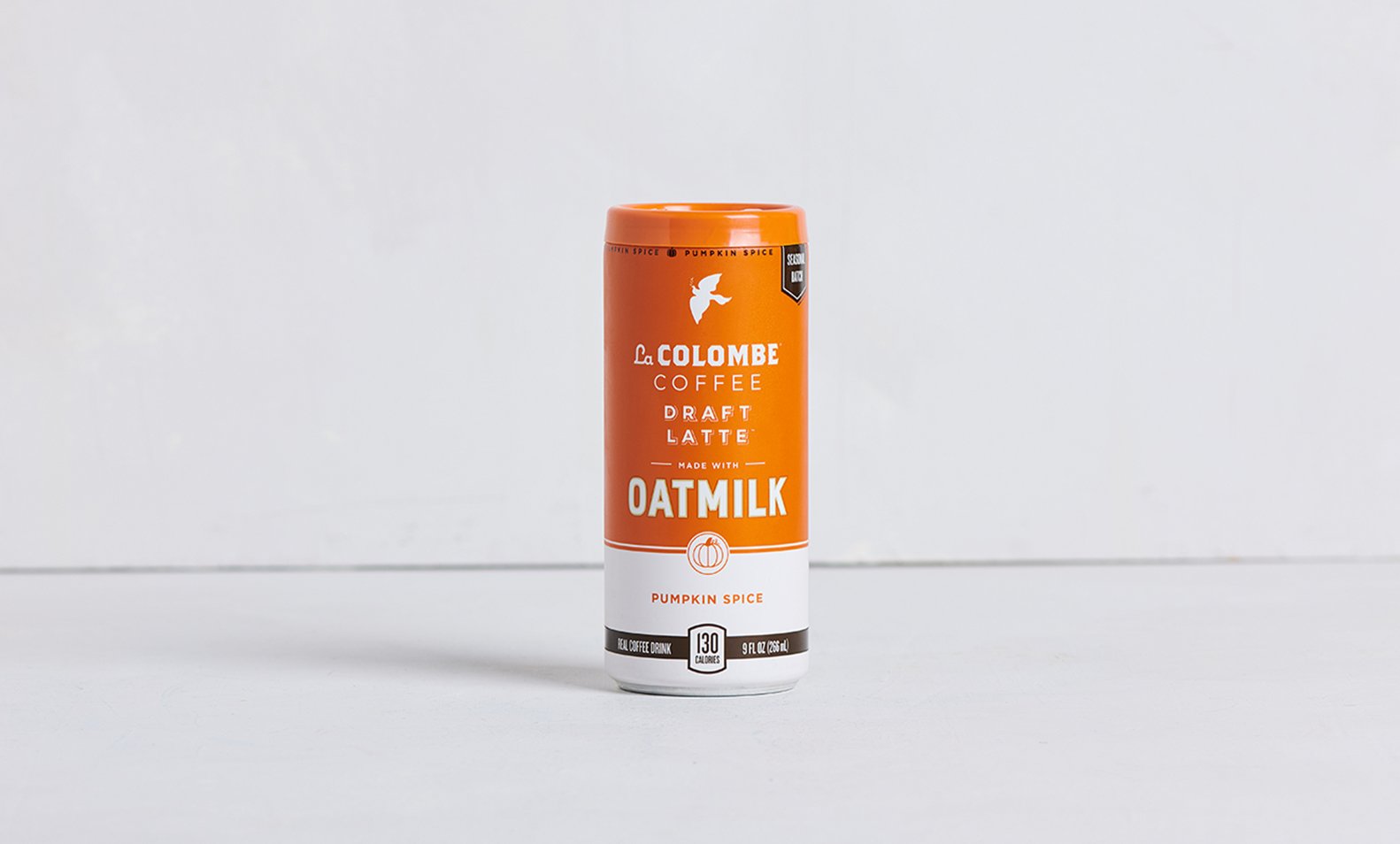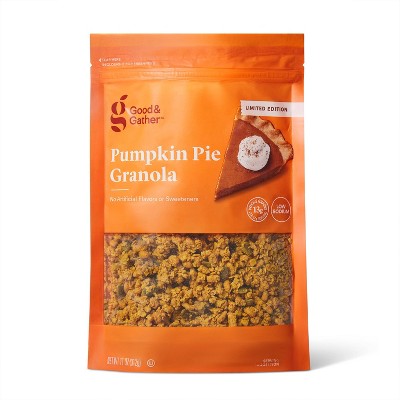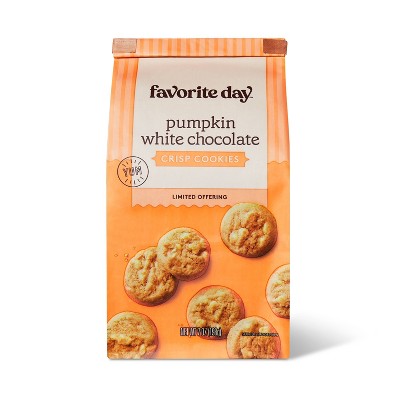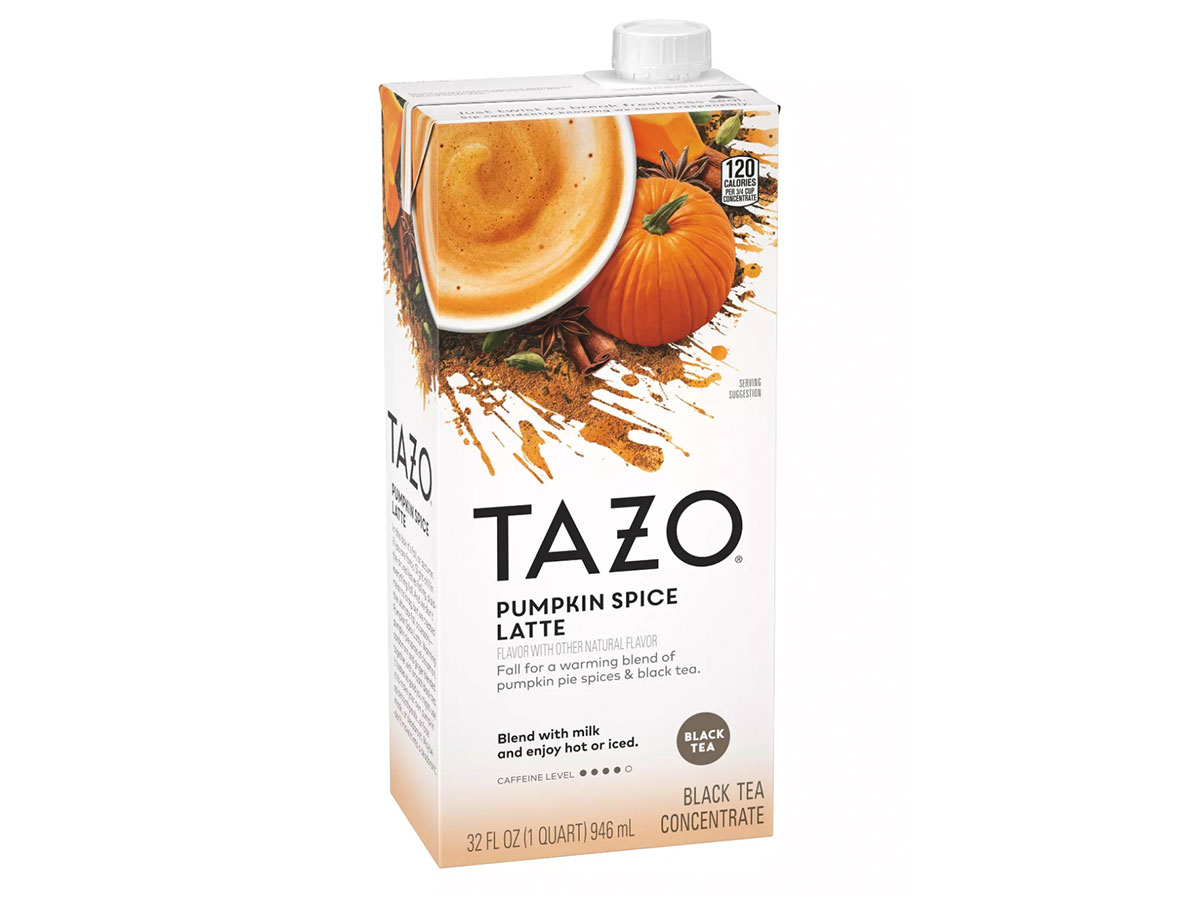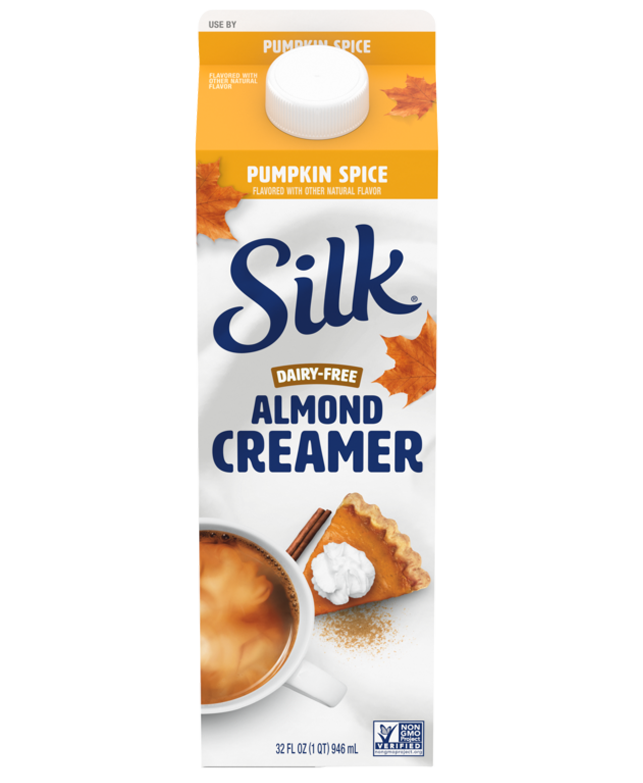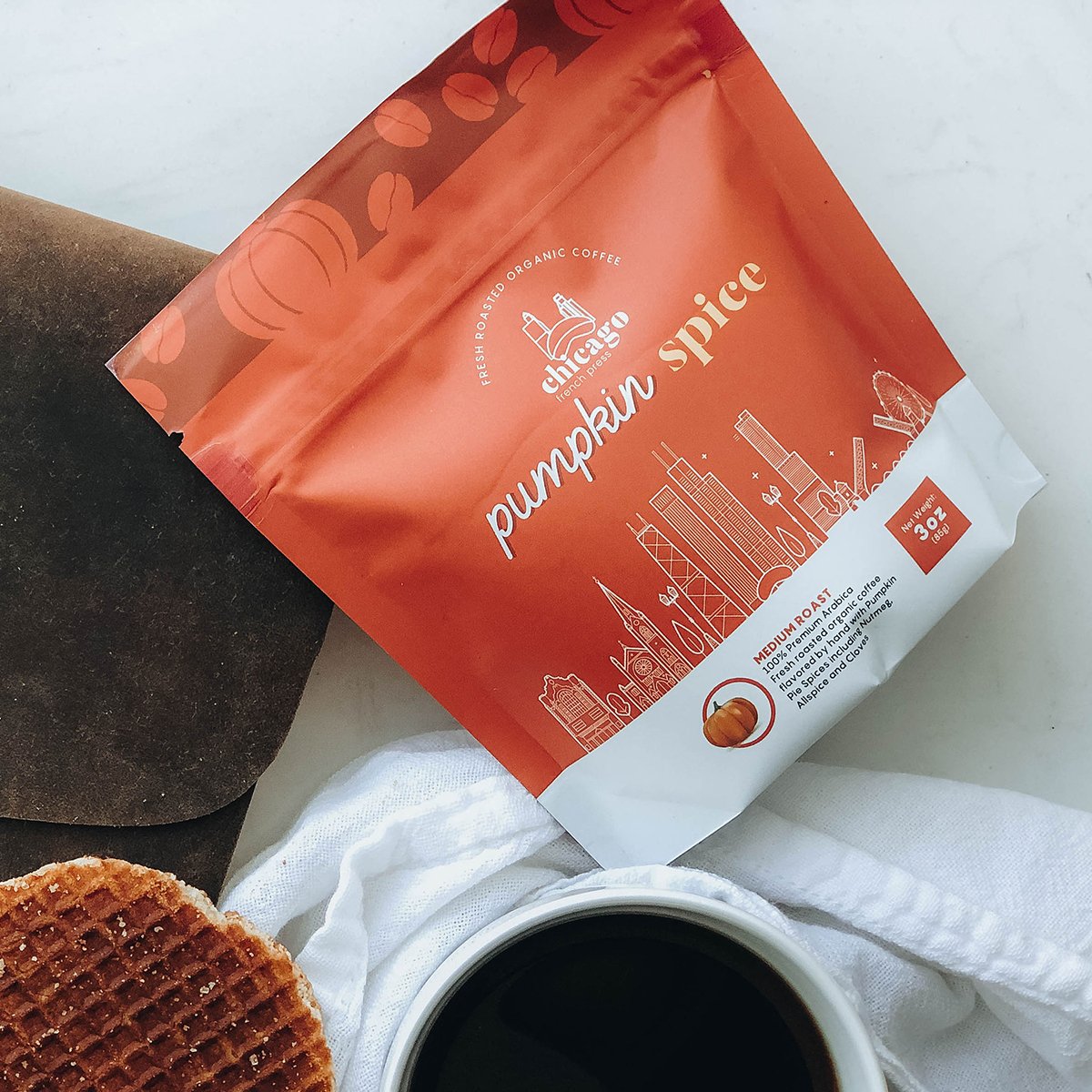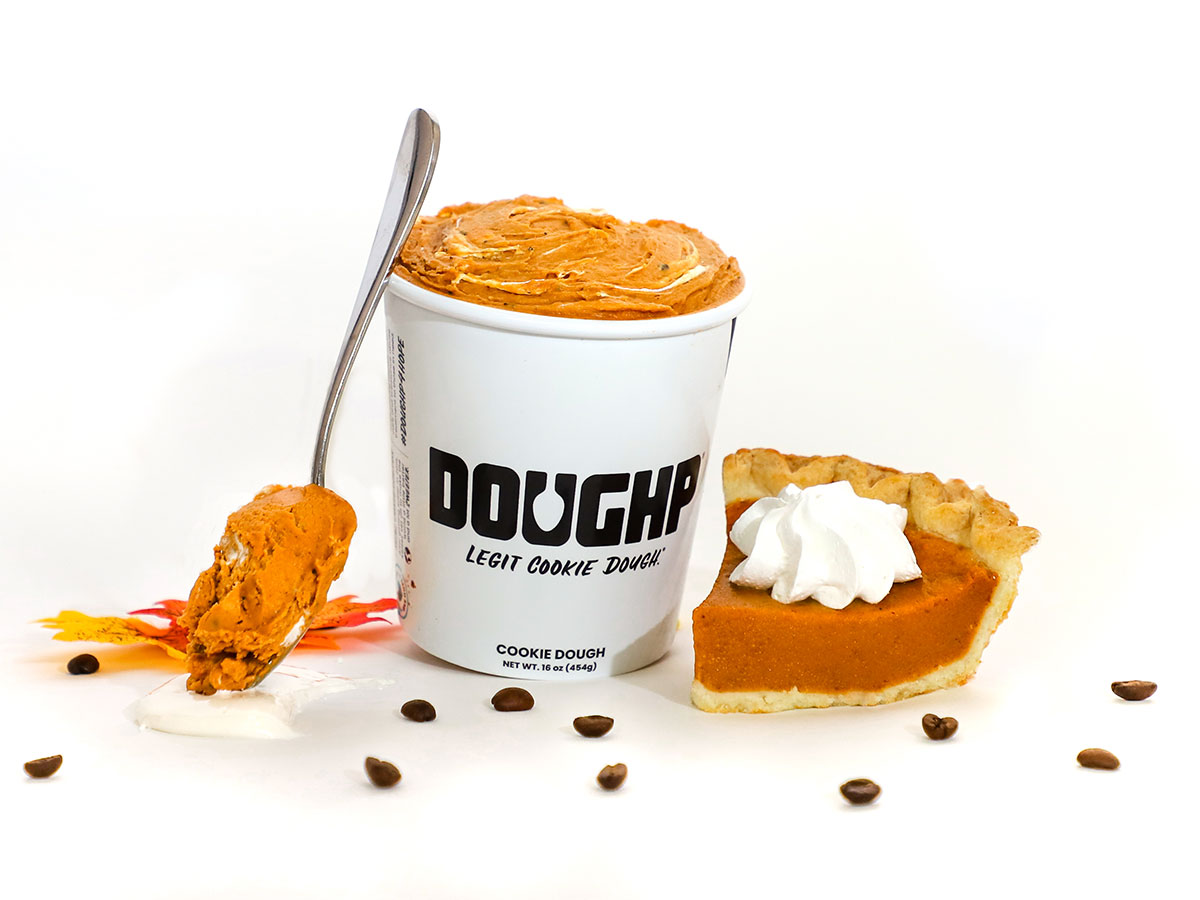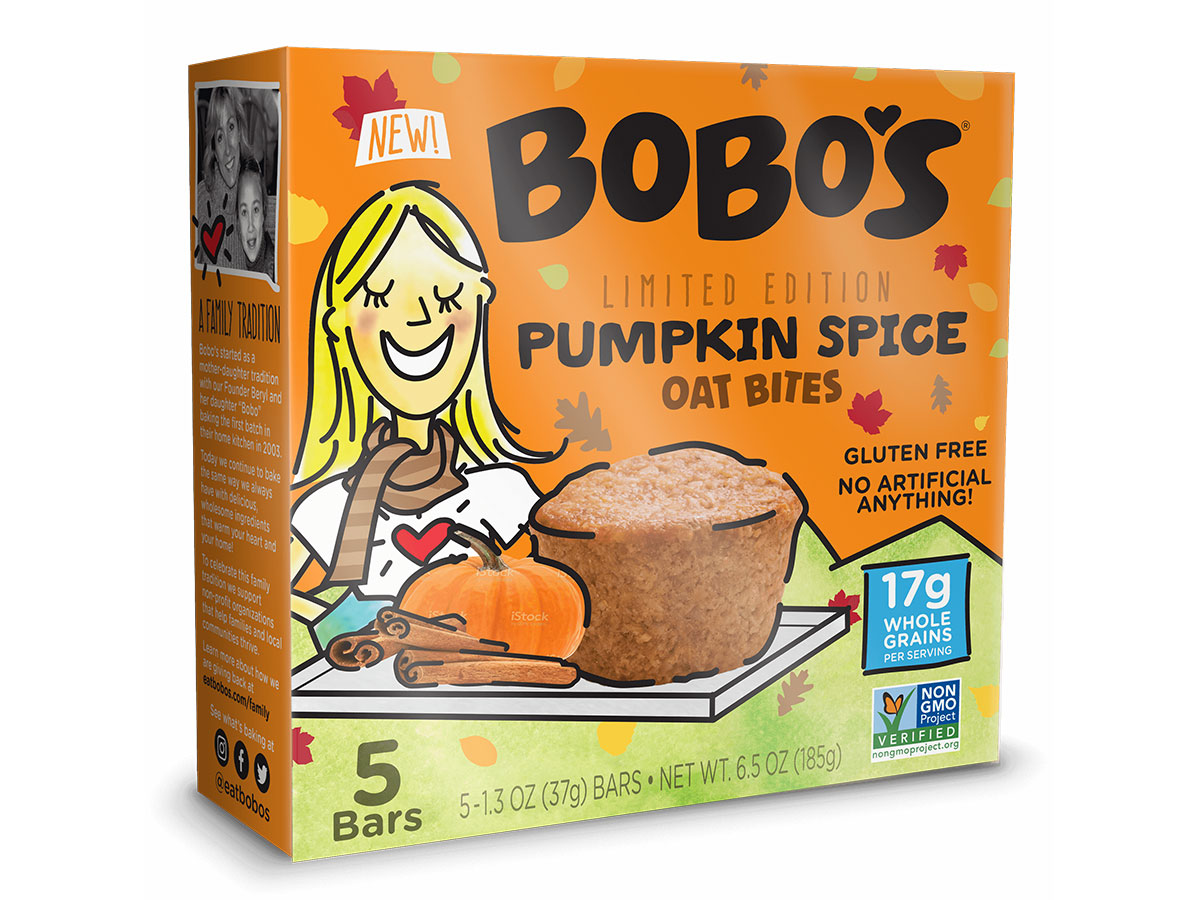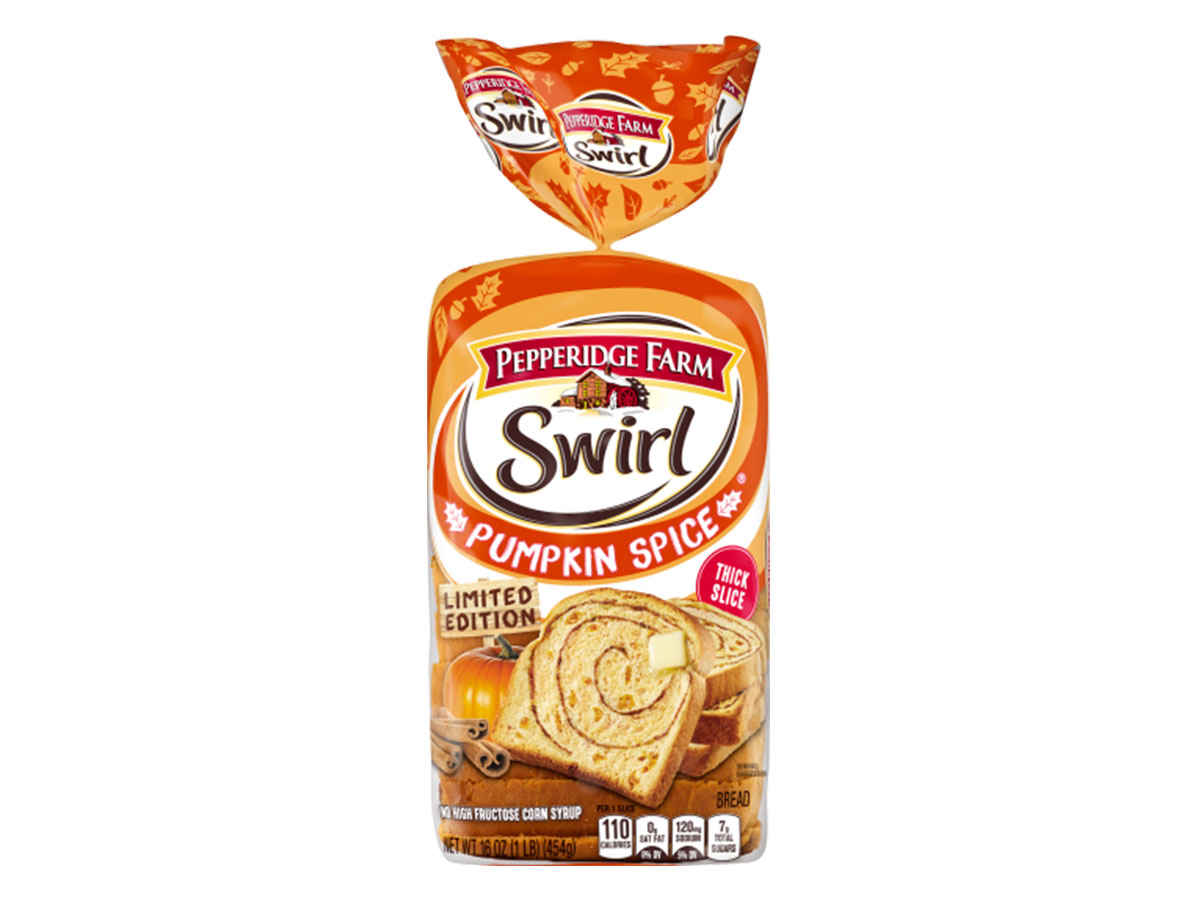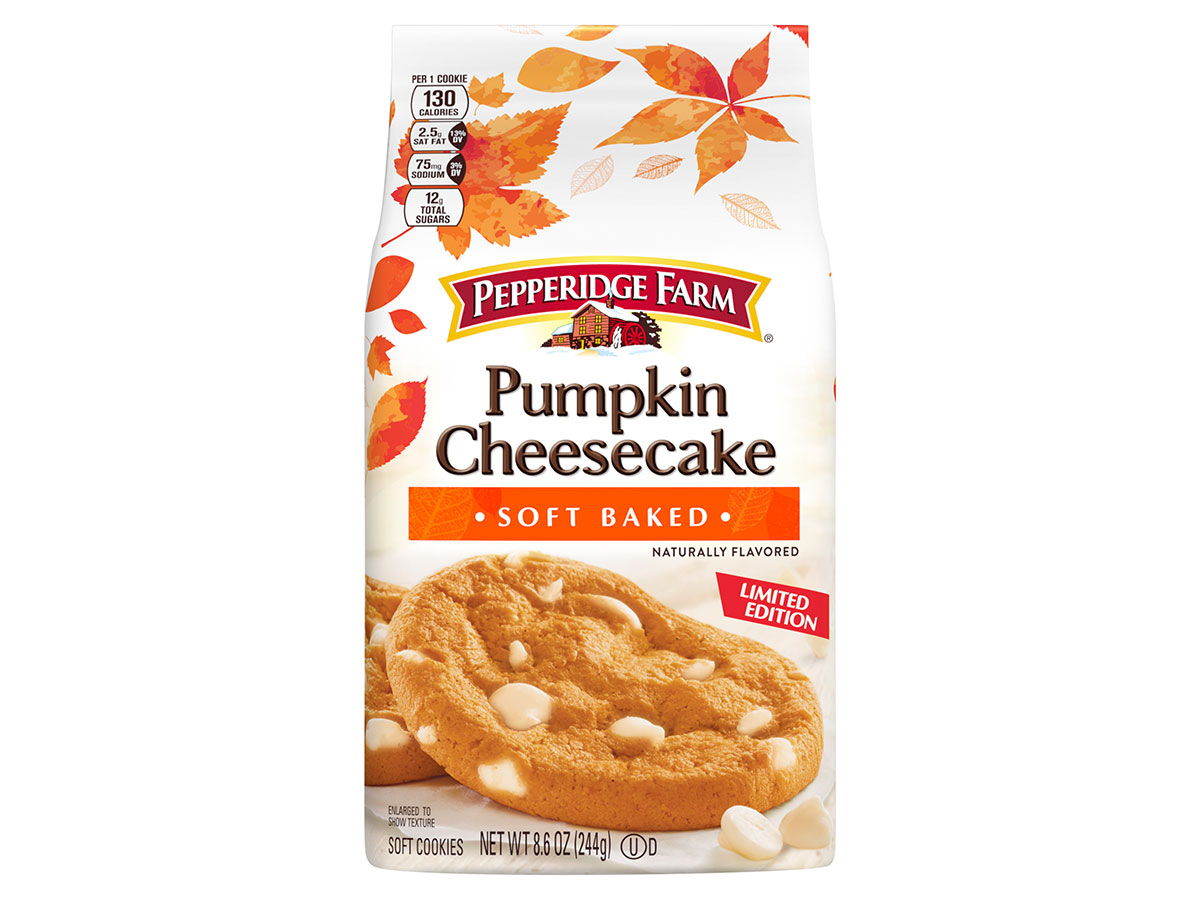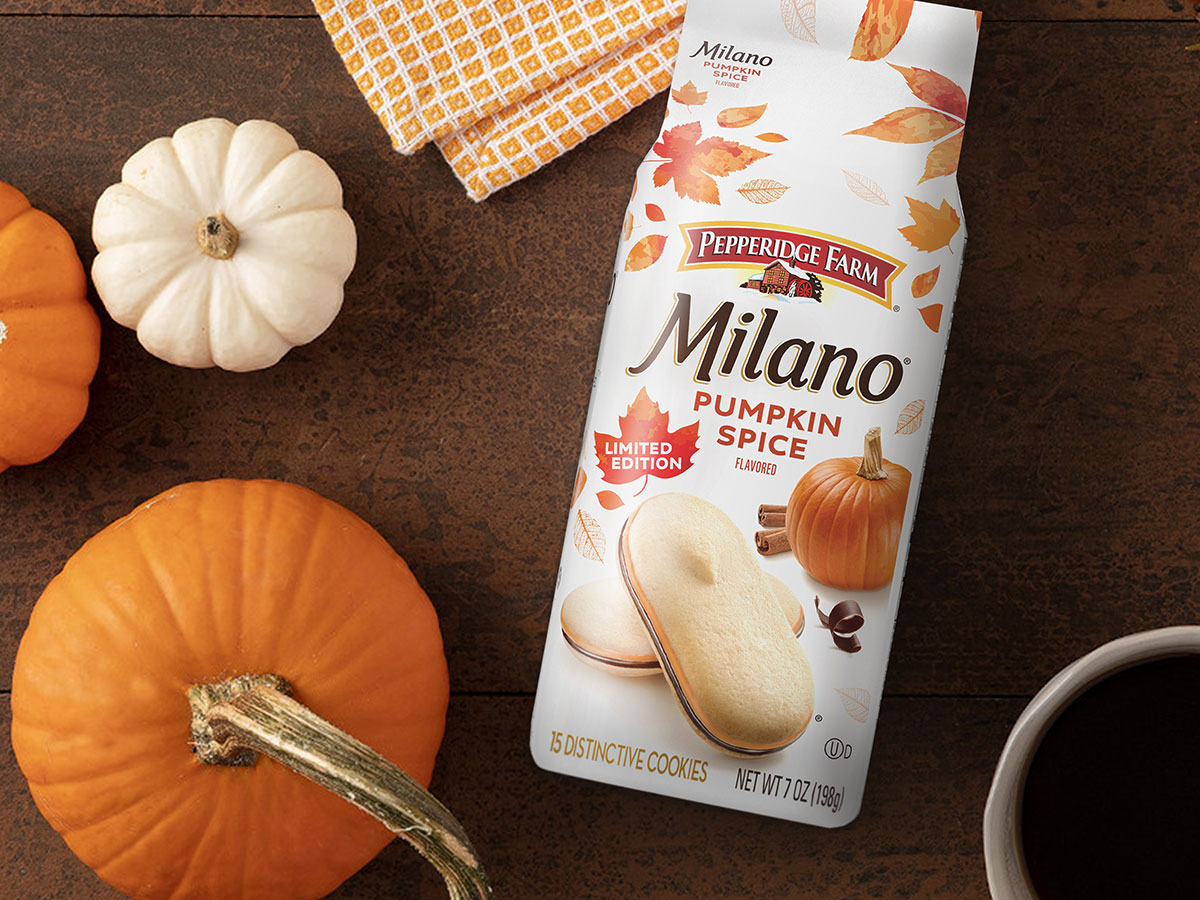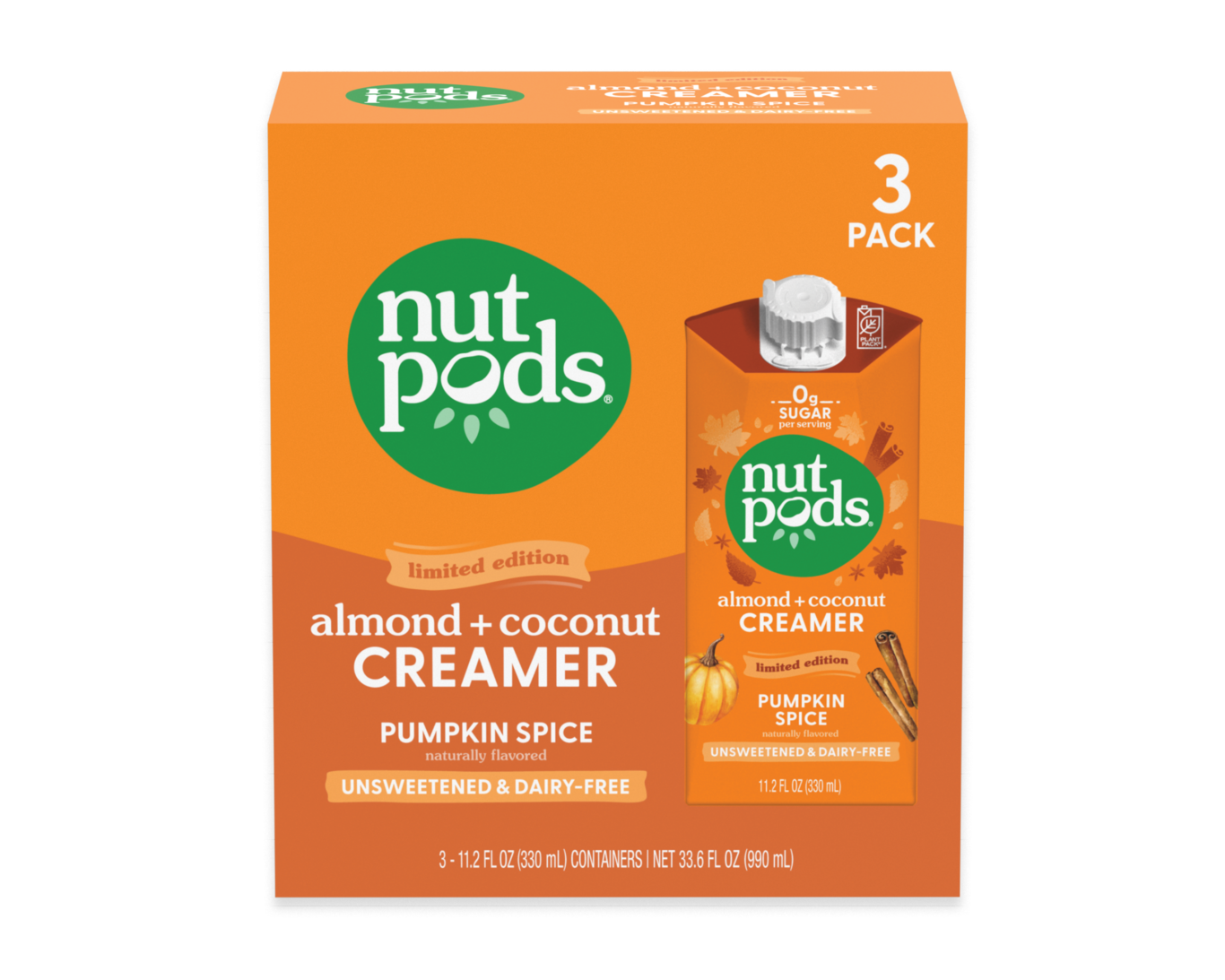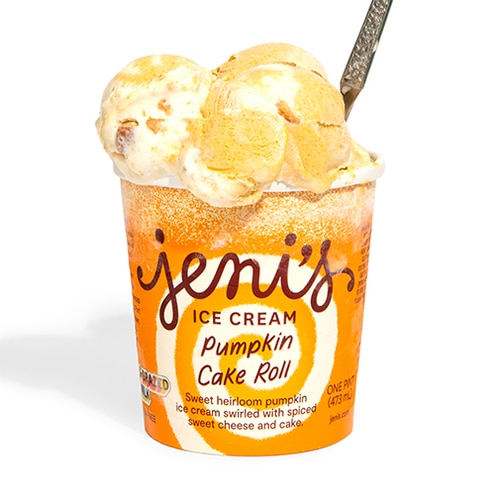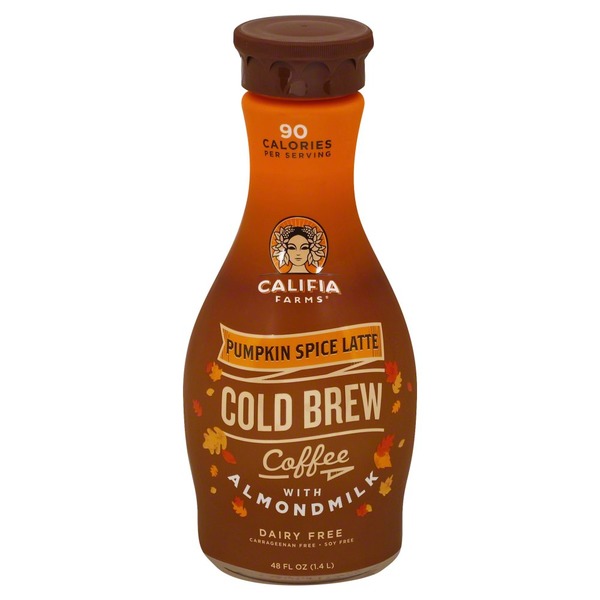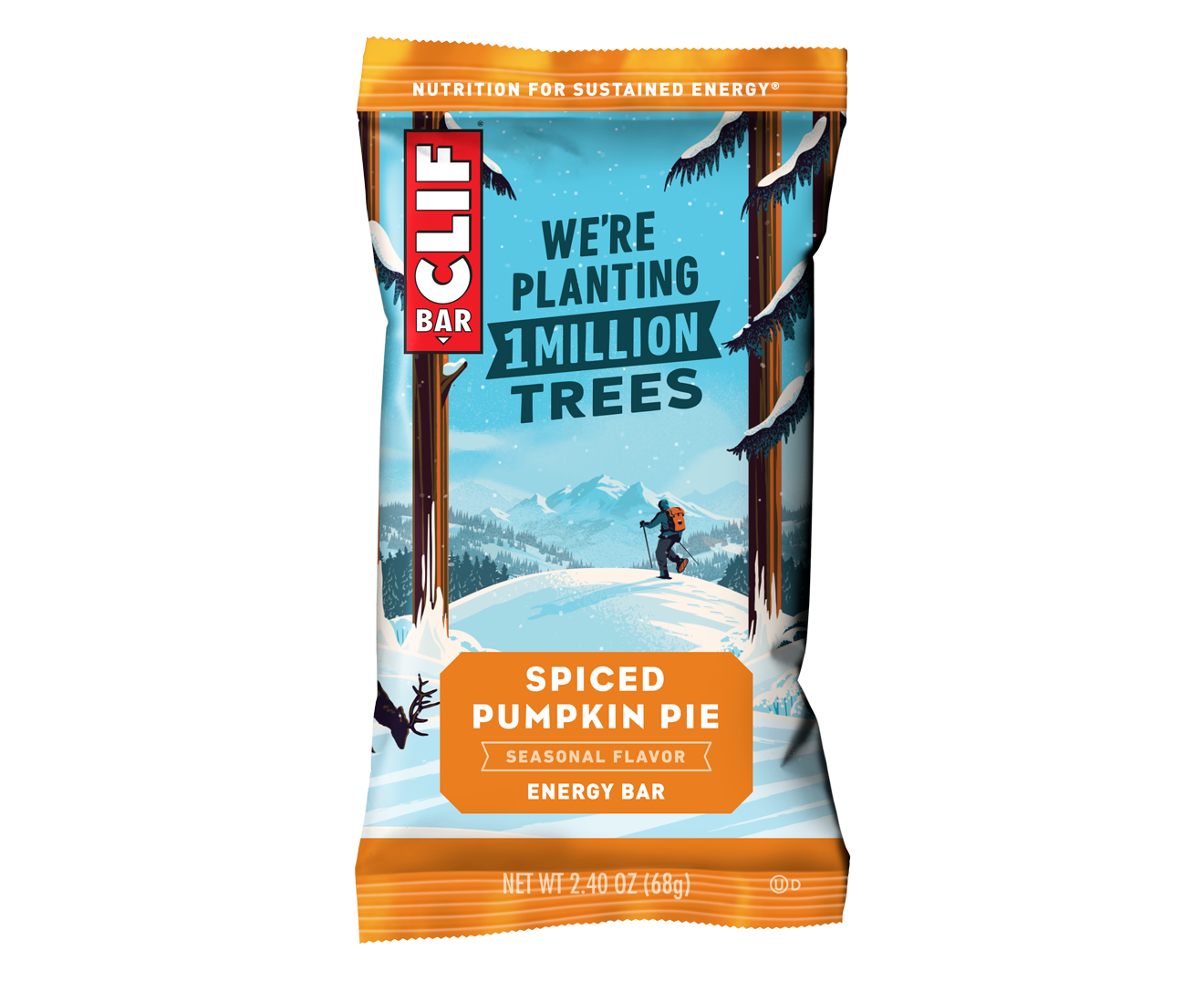 Photo By: Steve Lando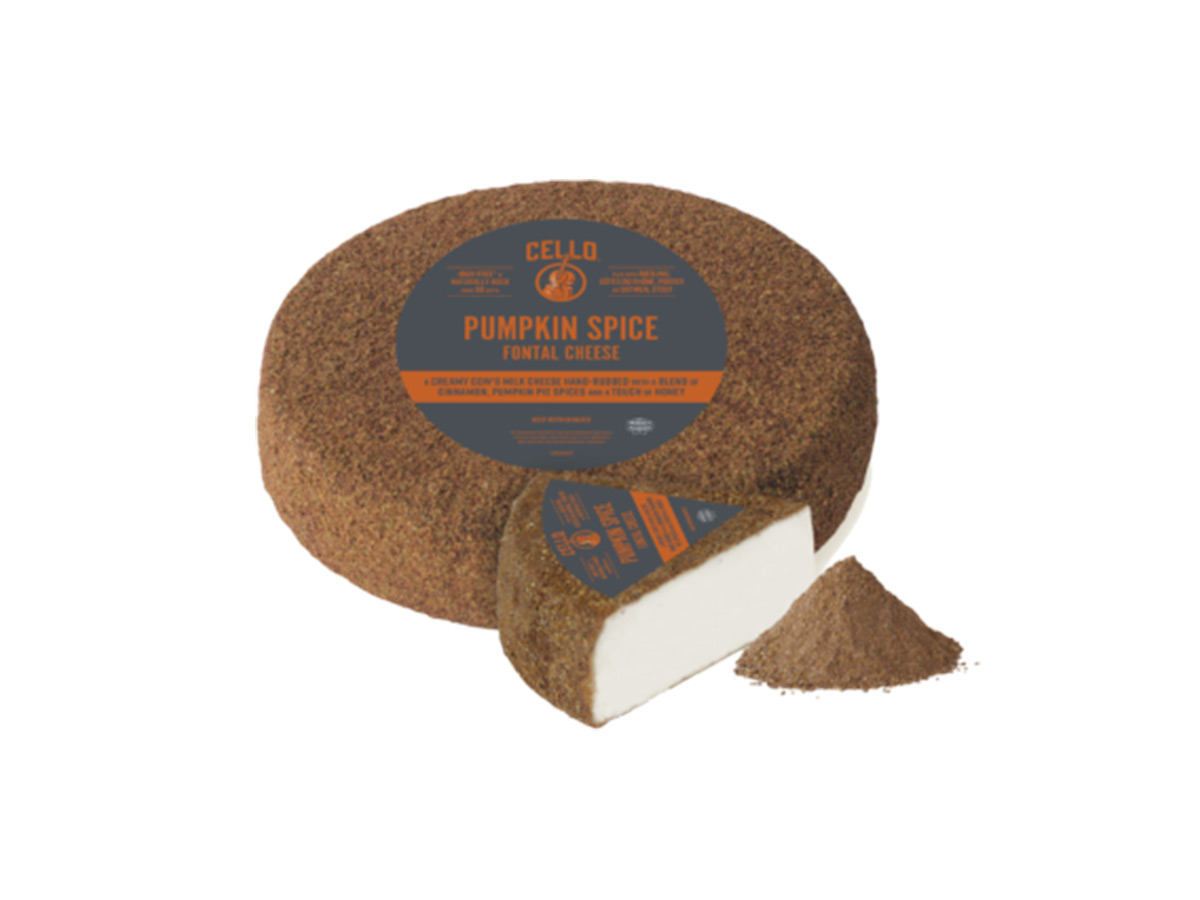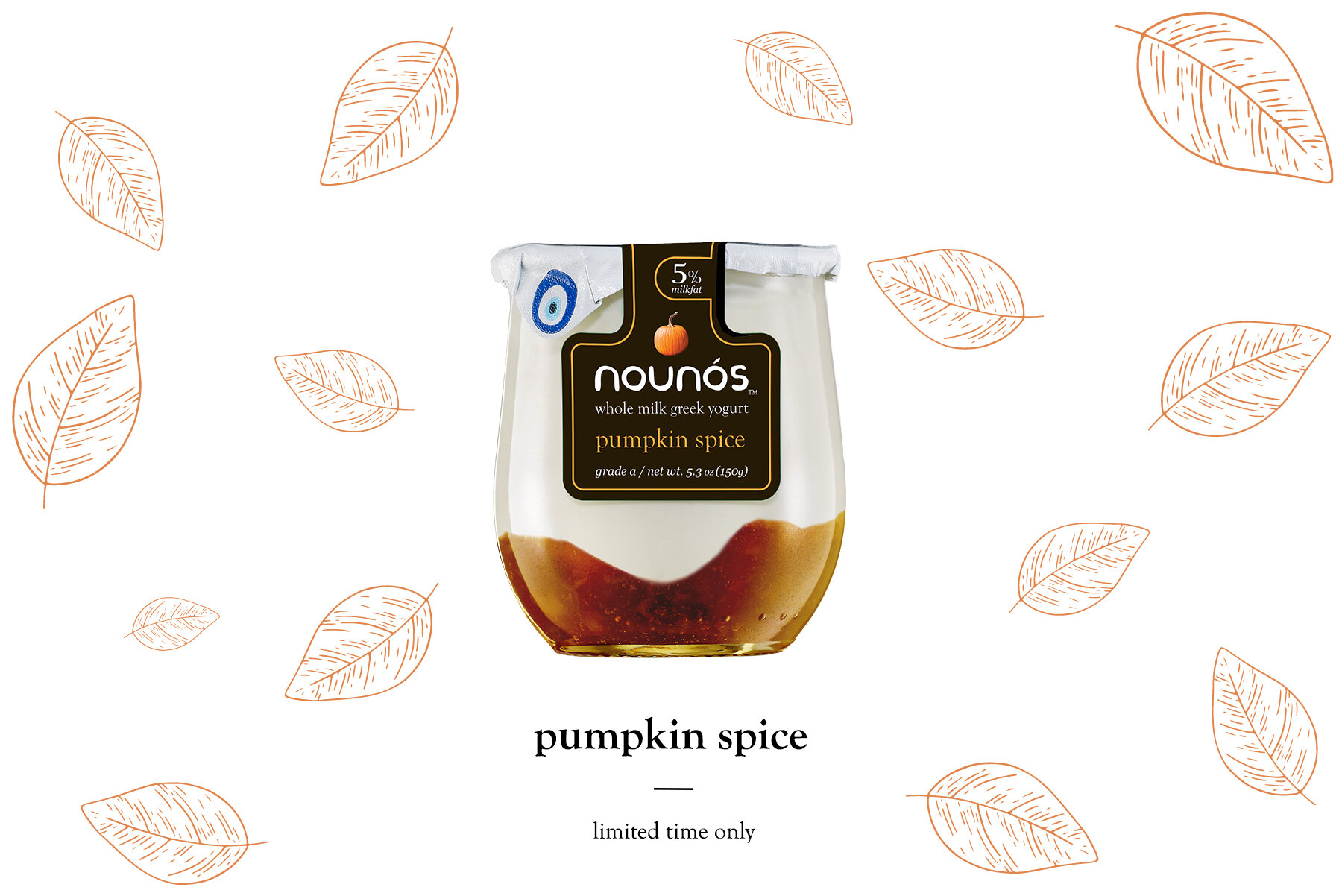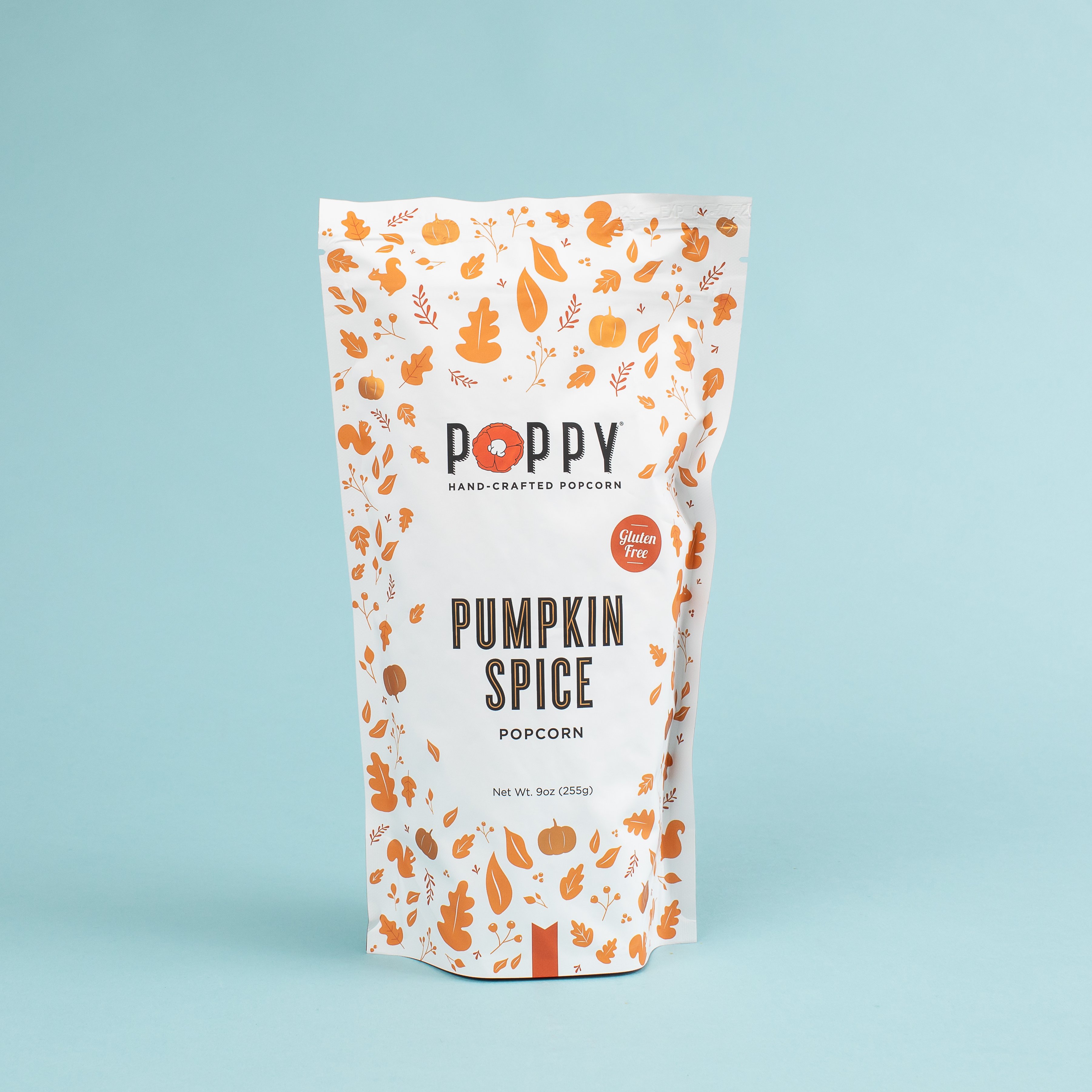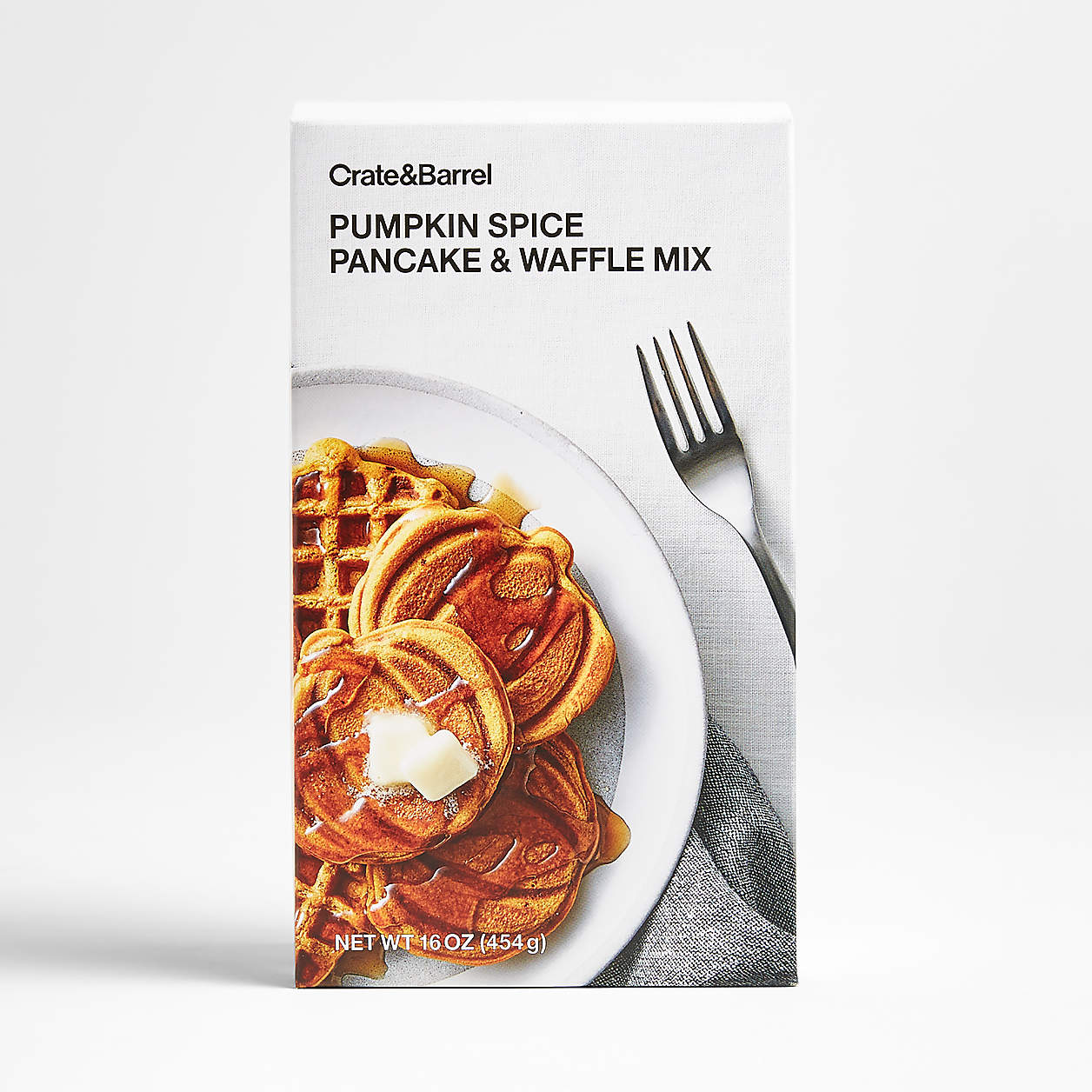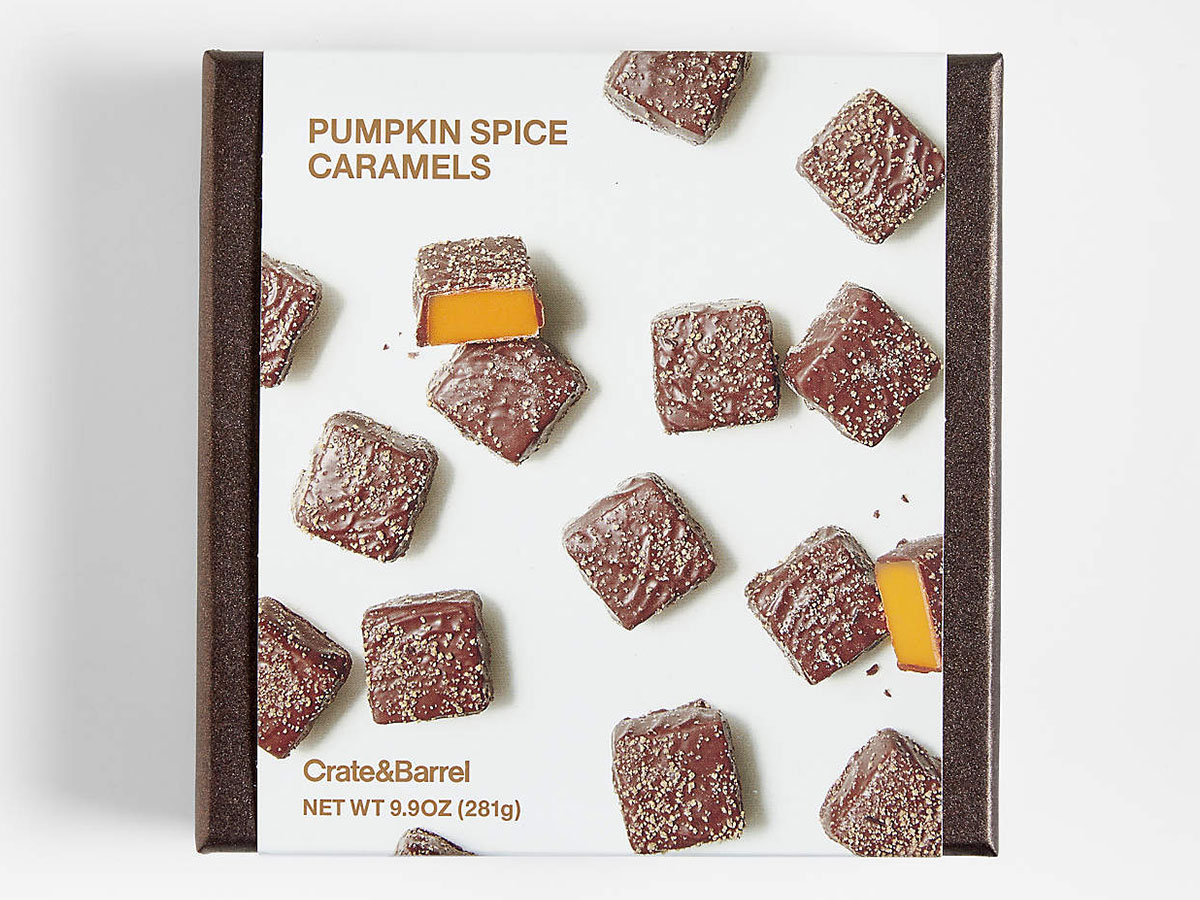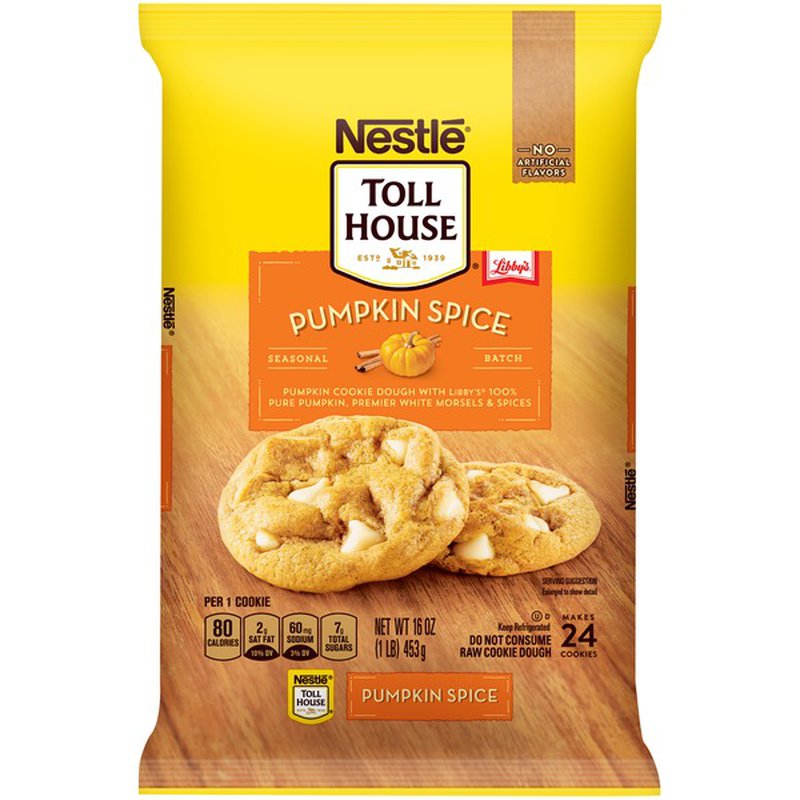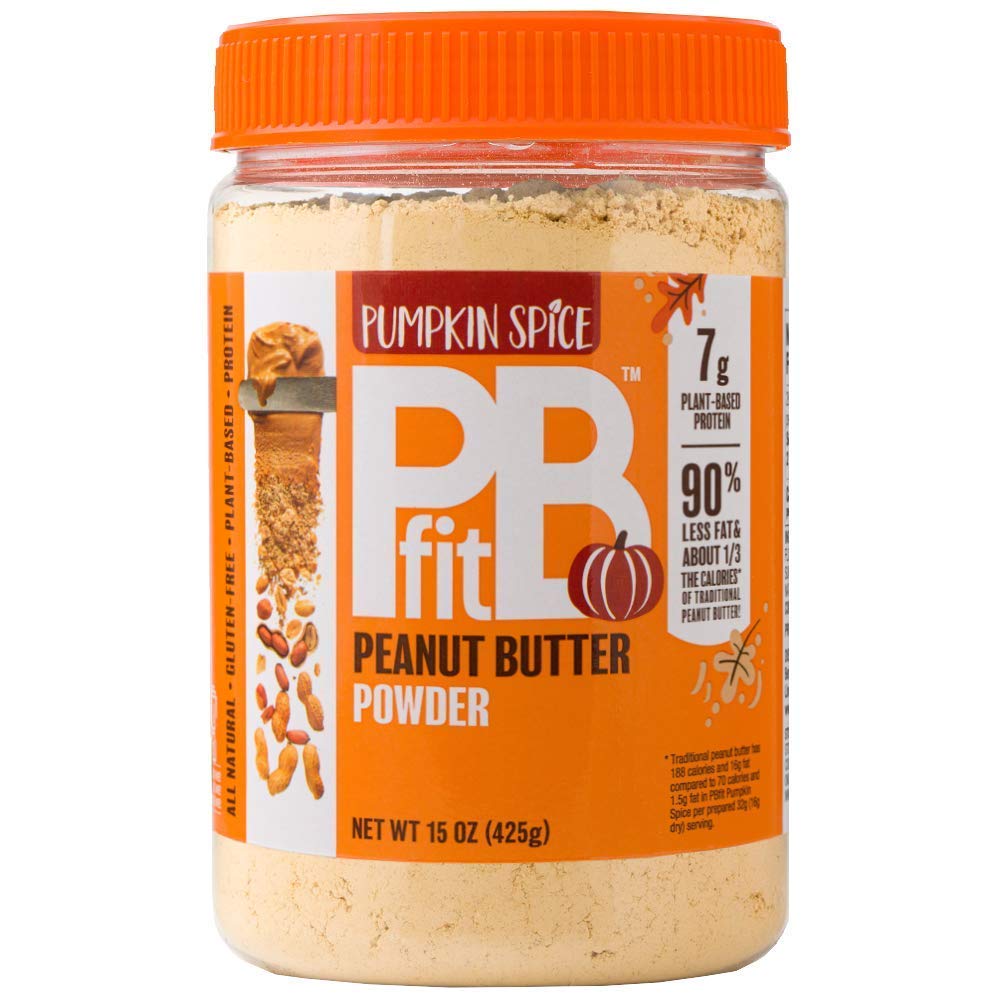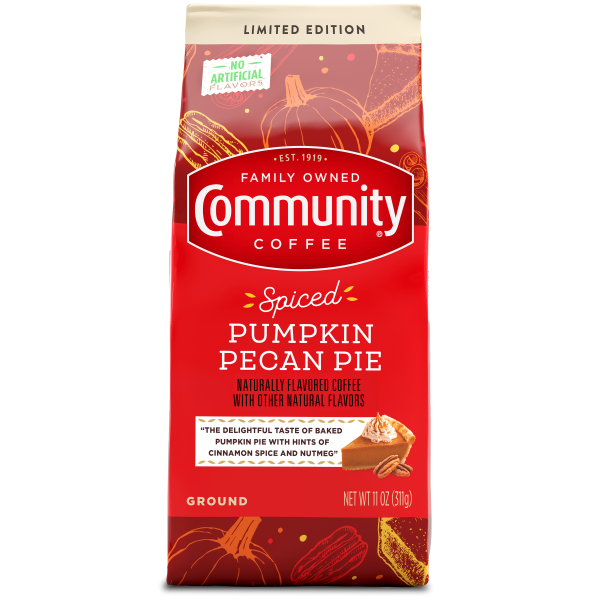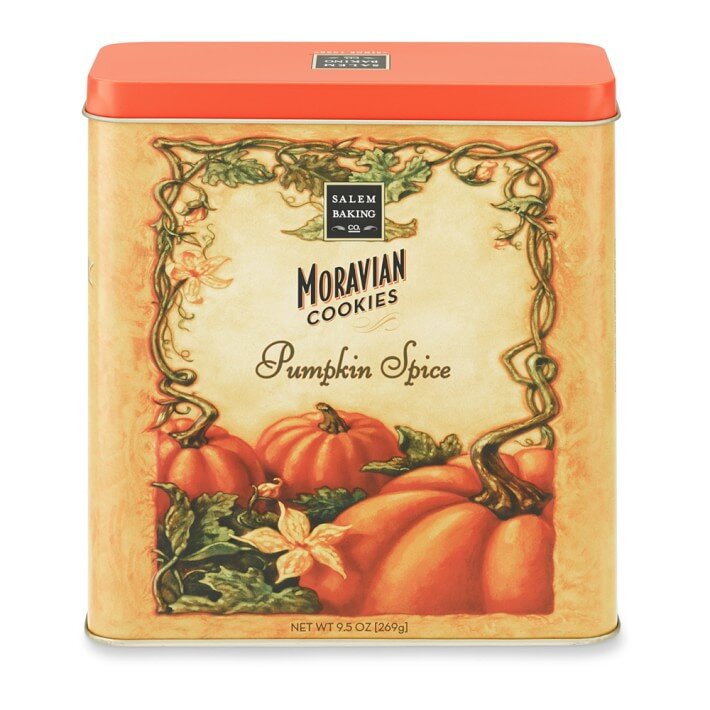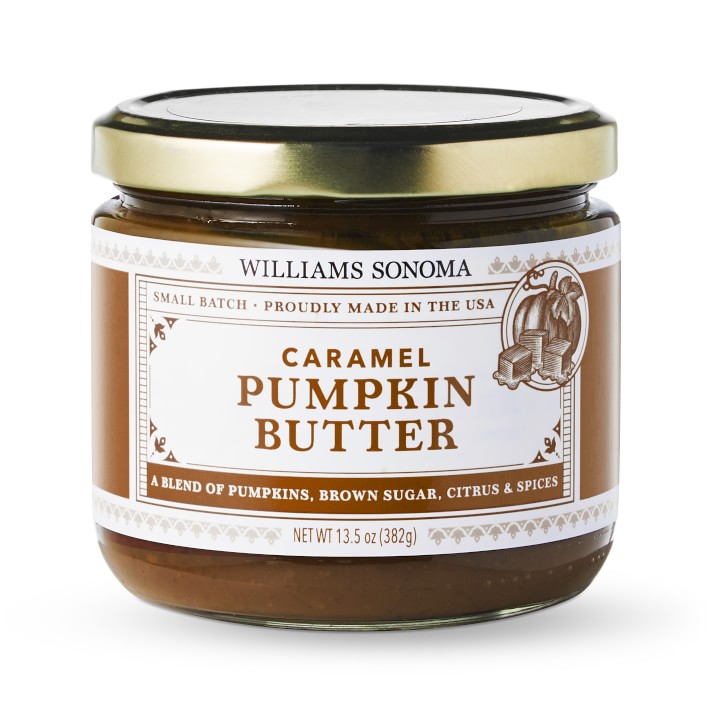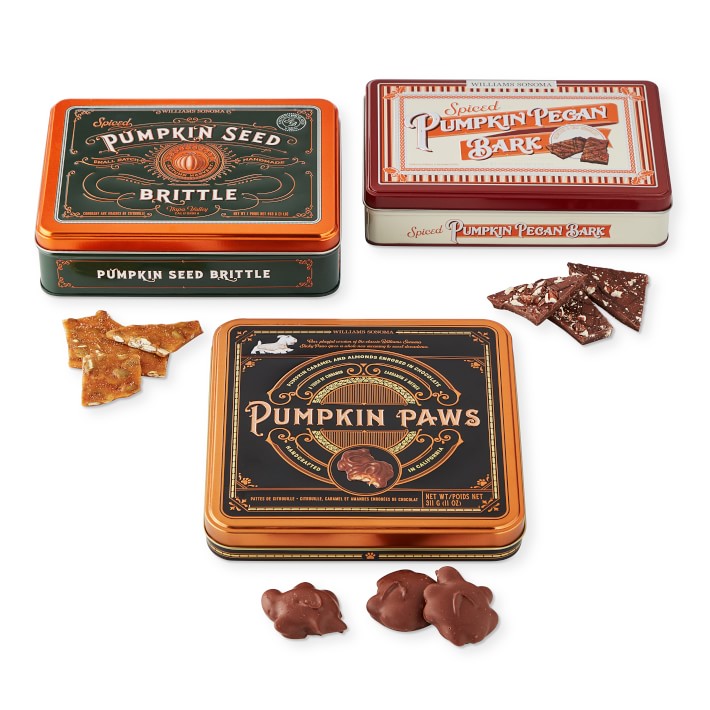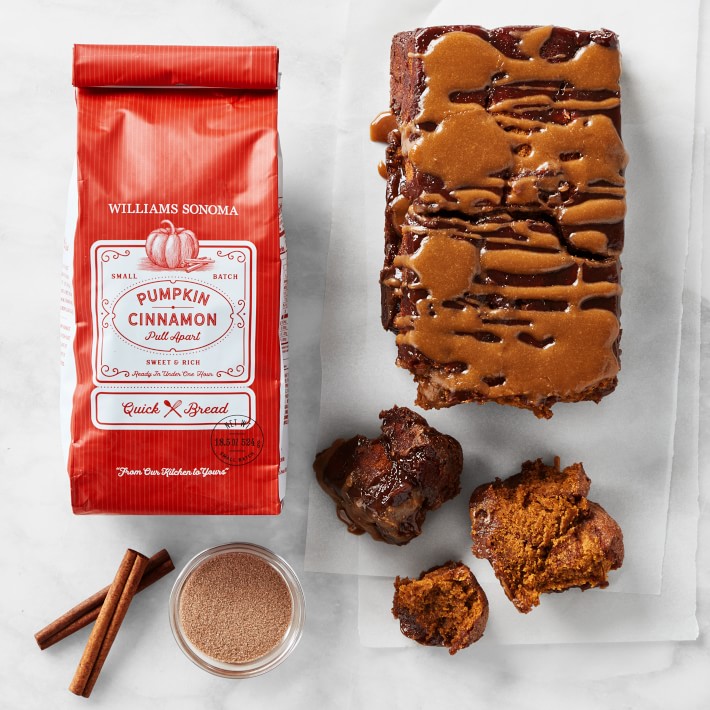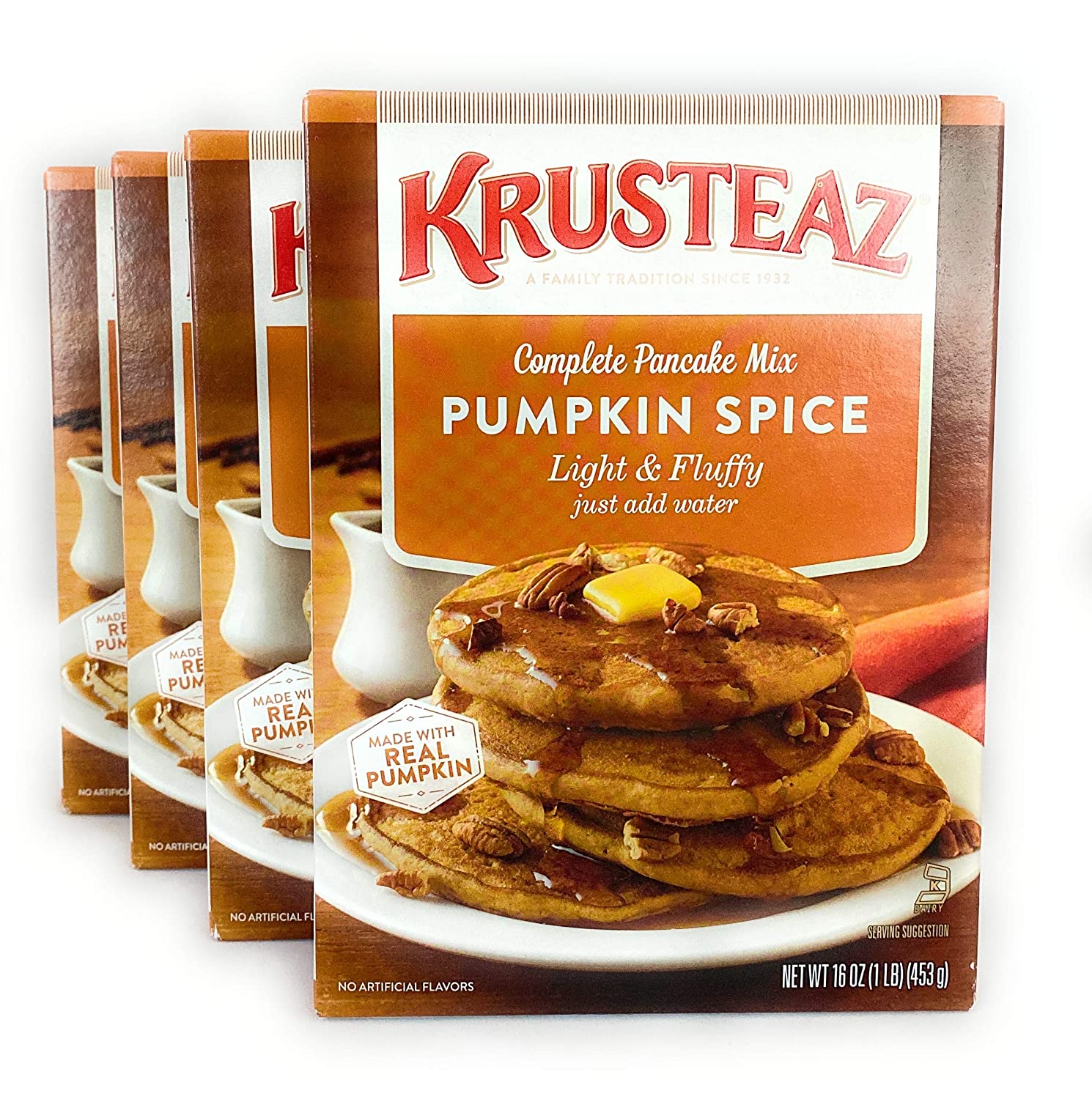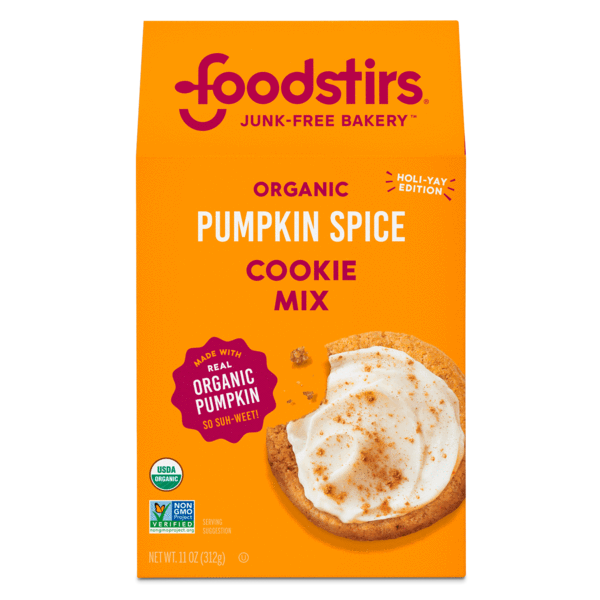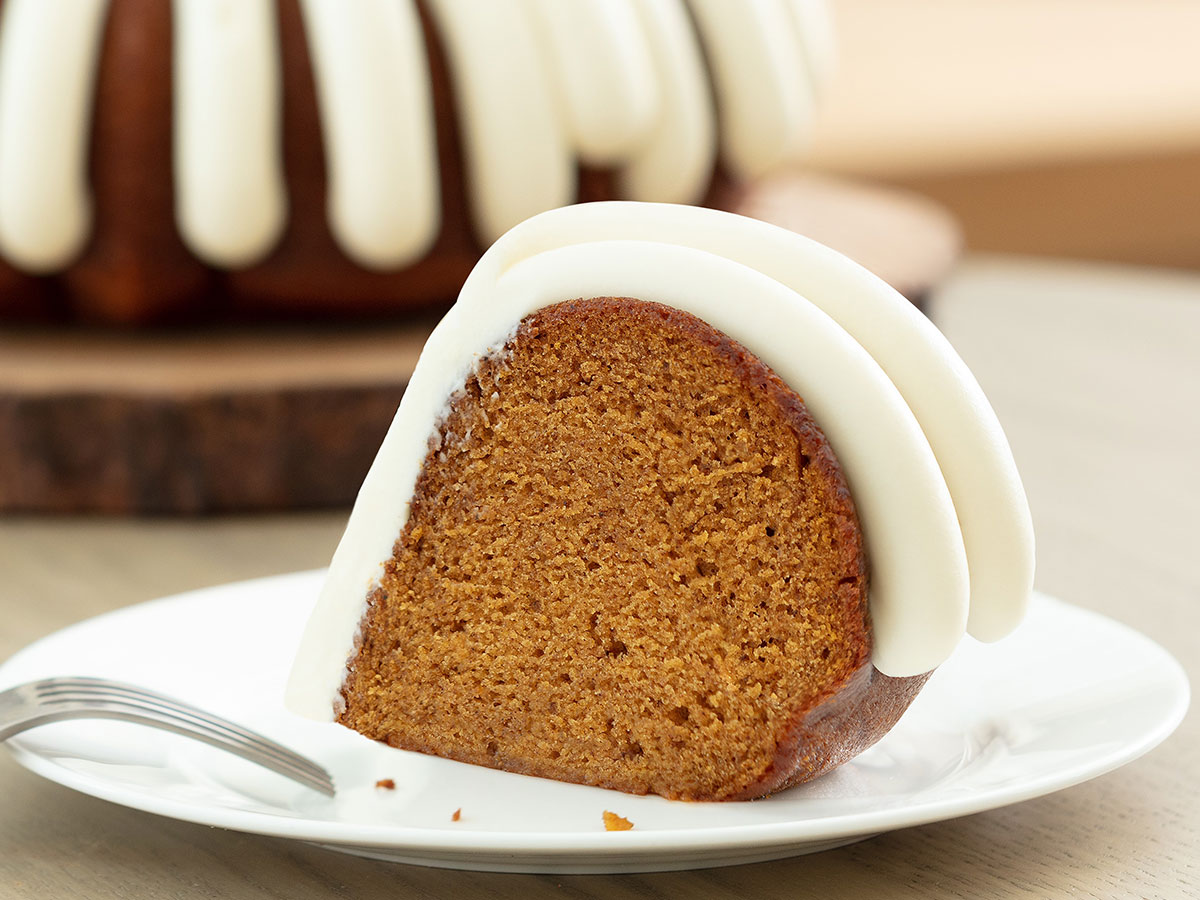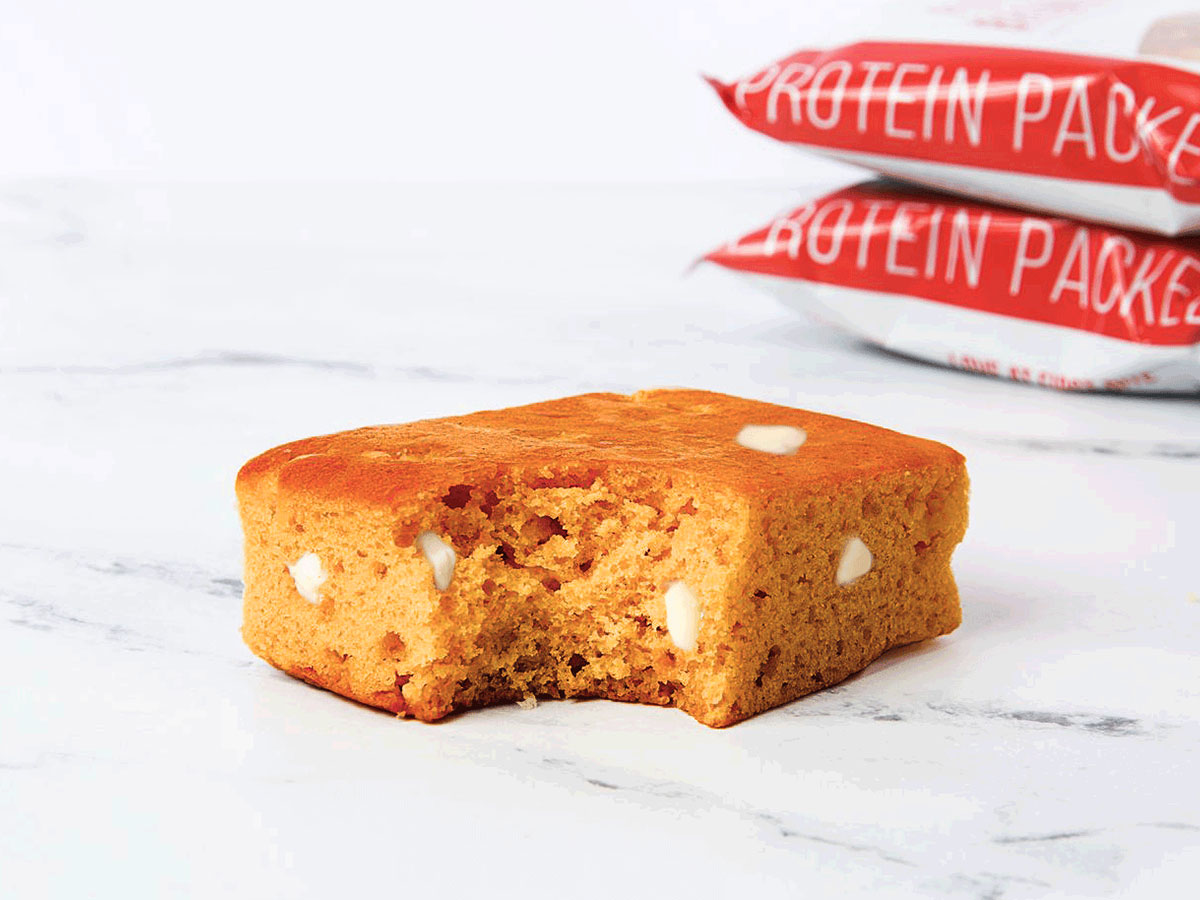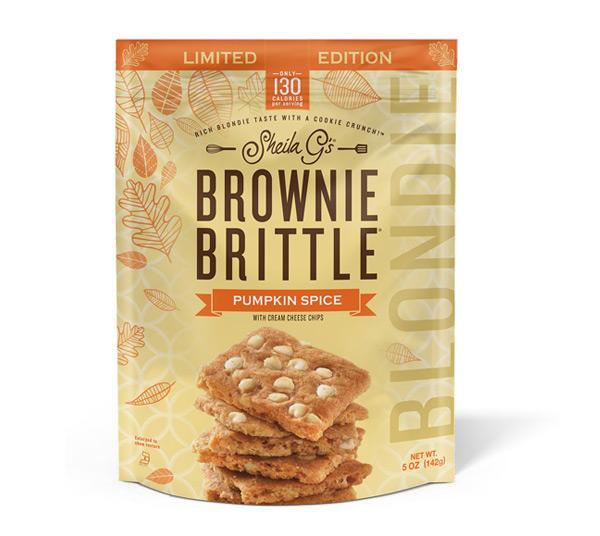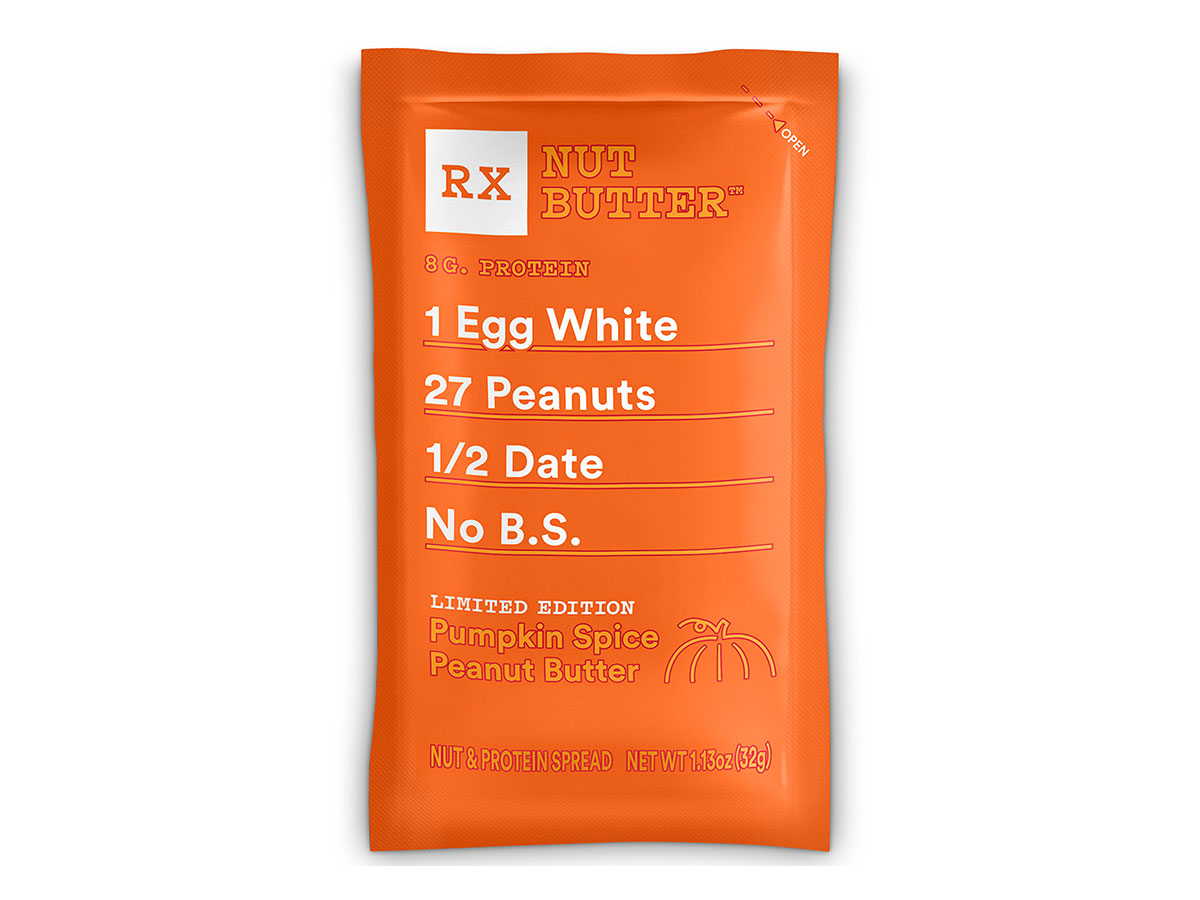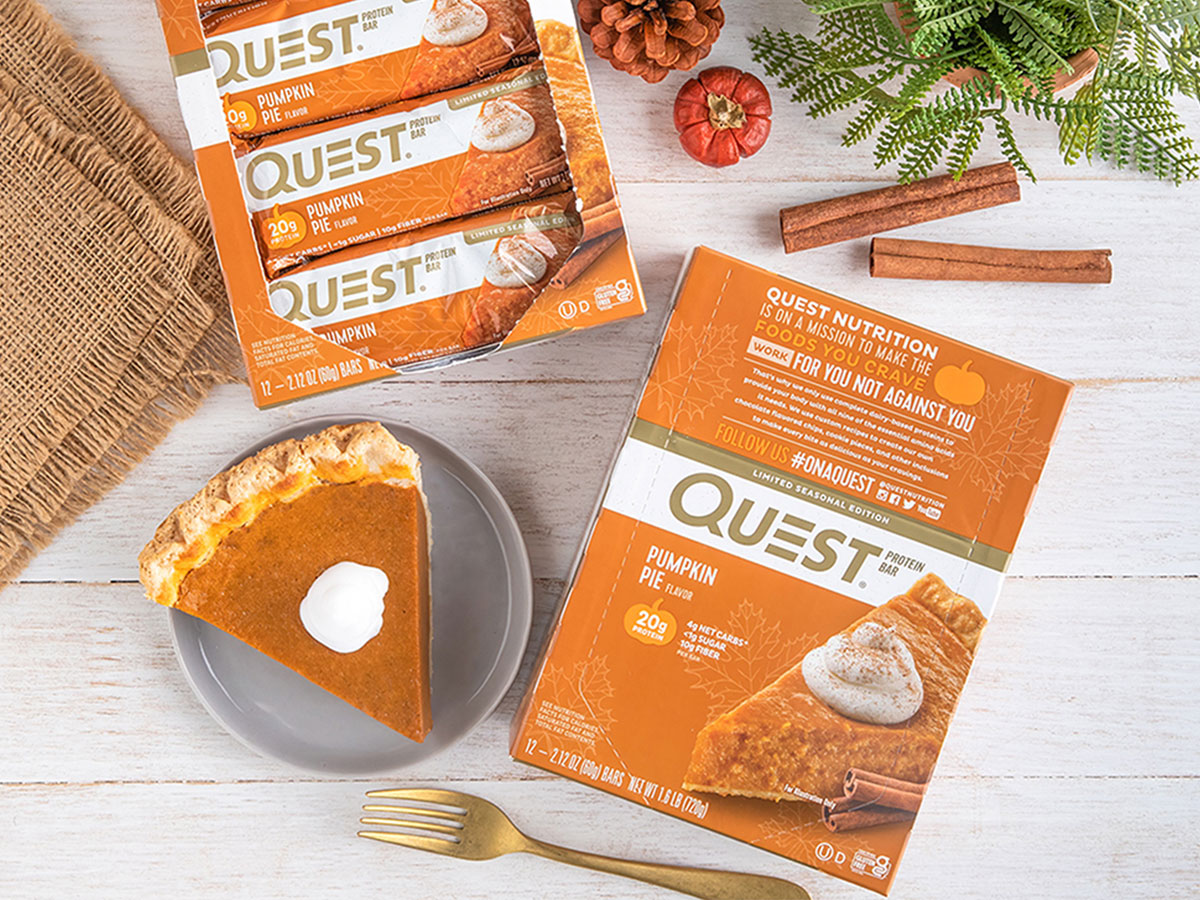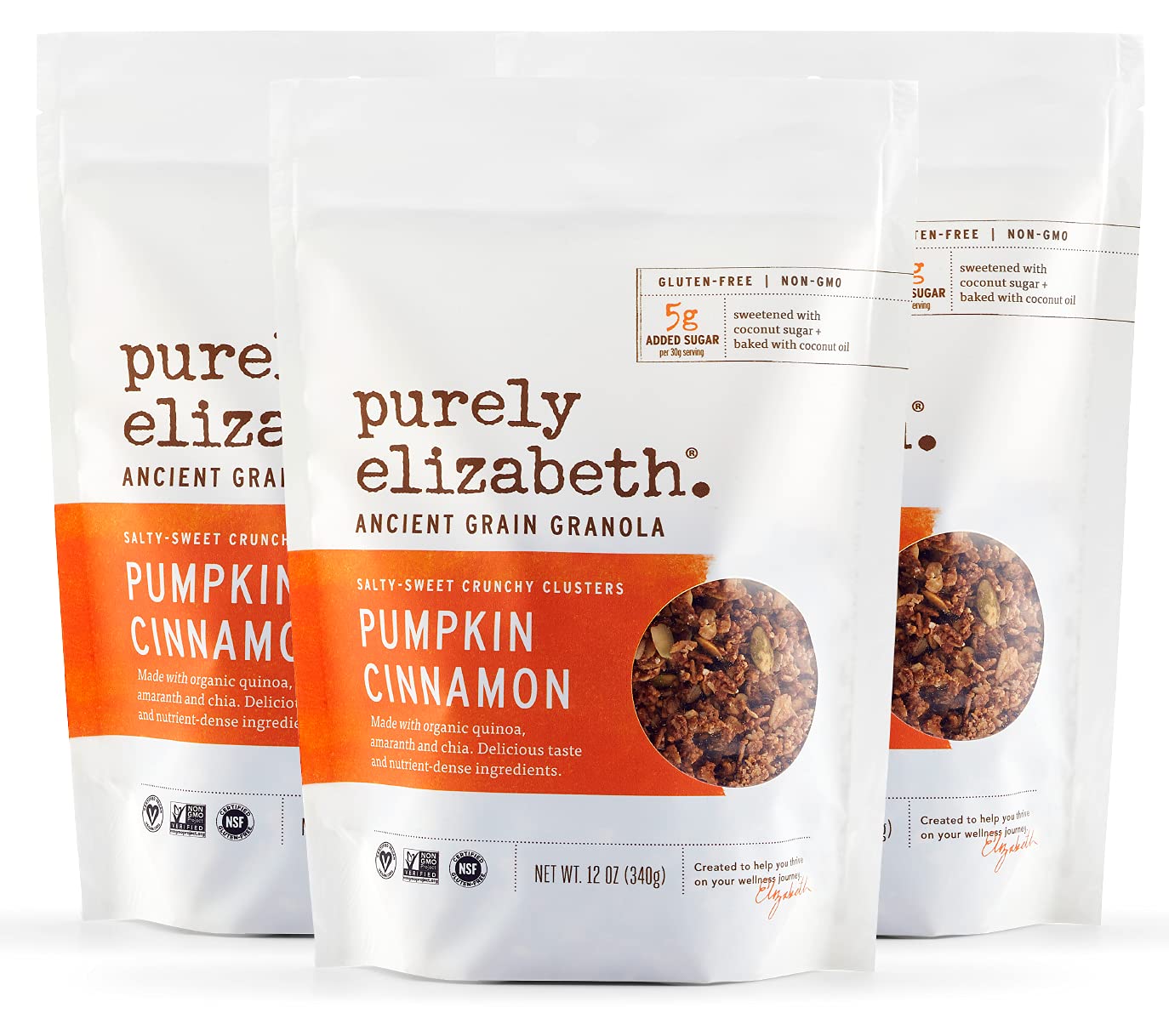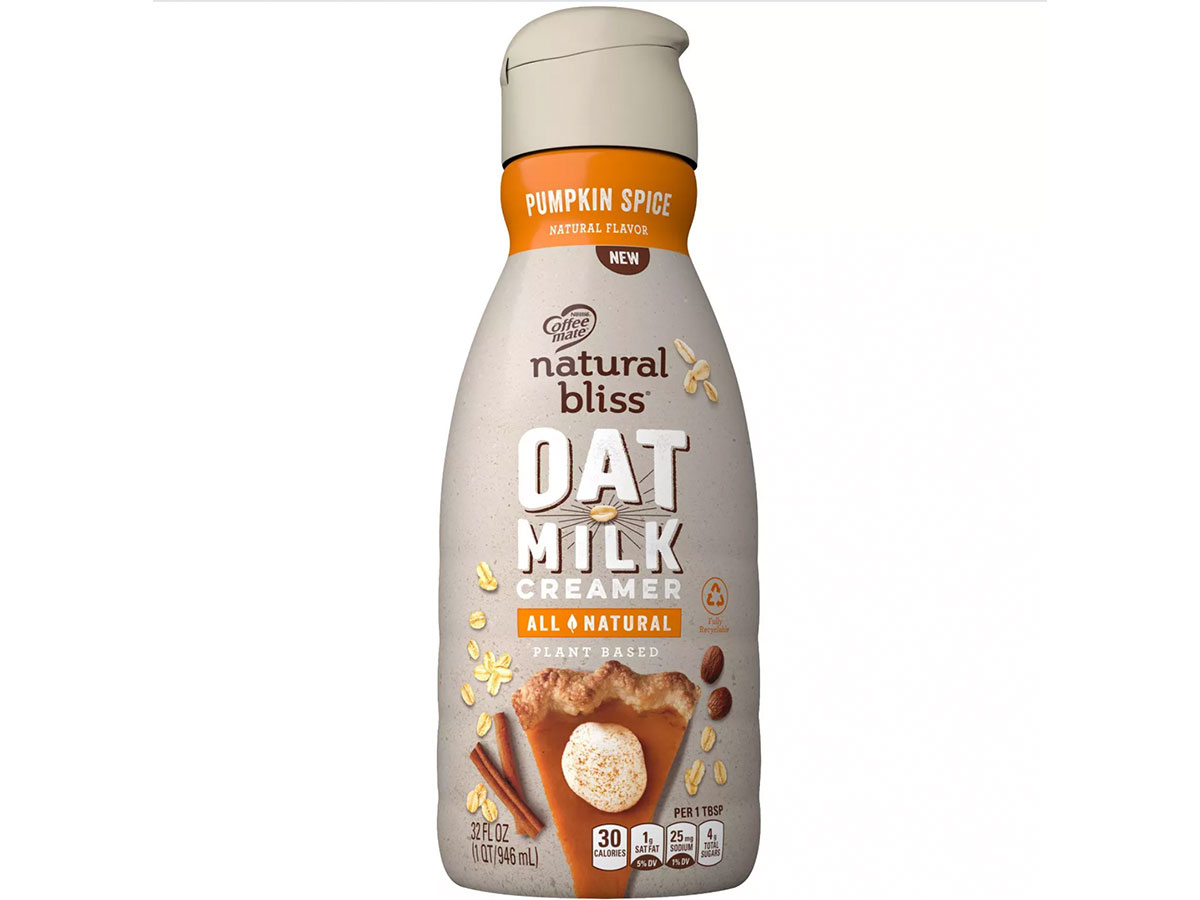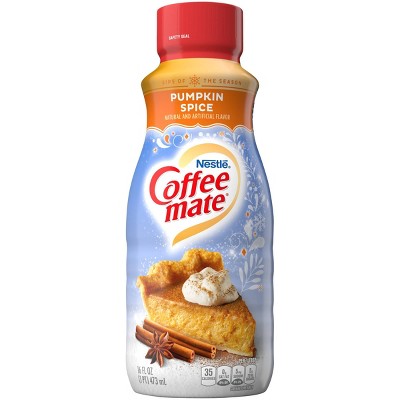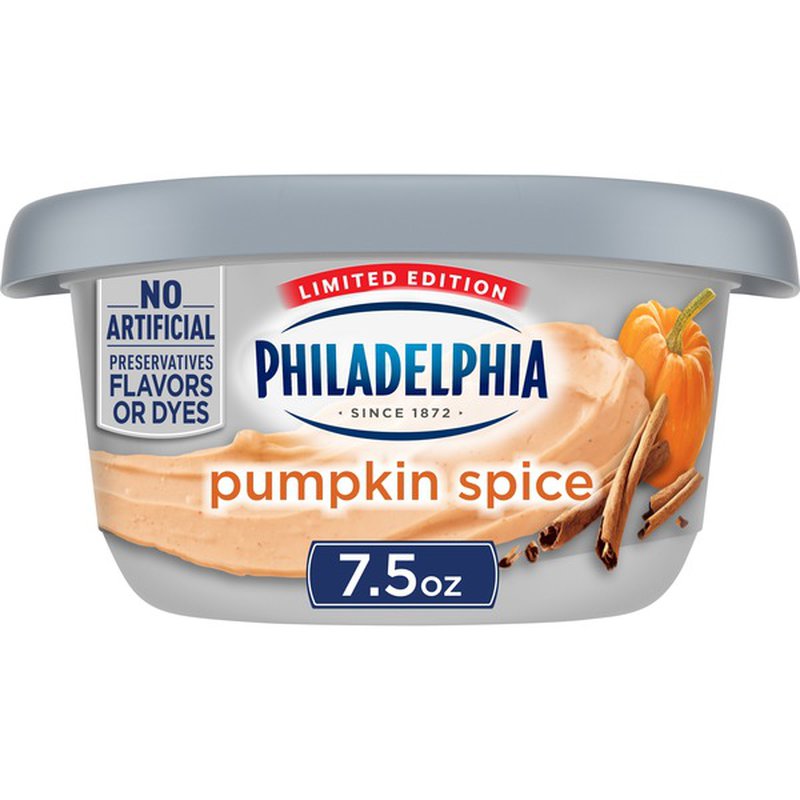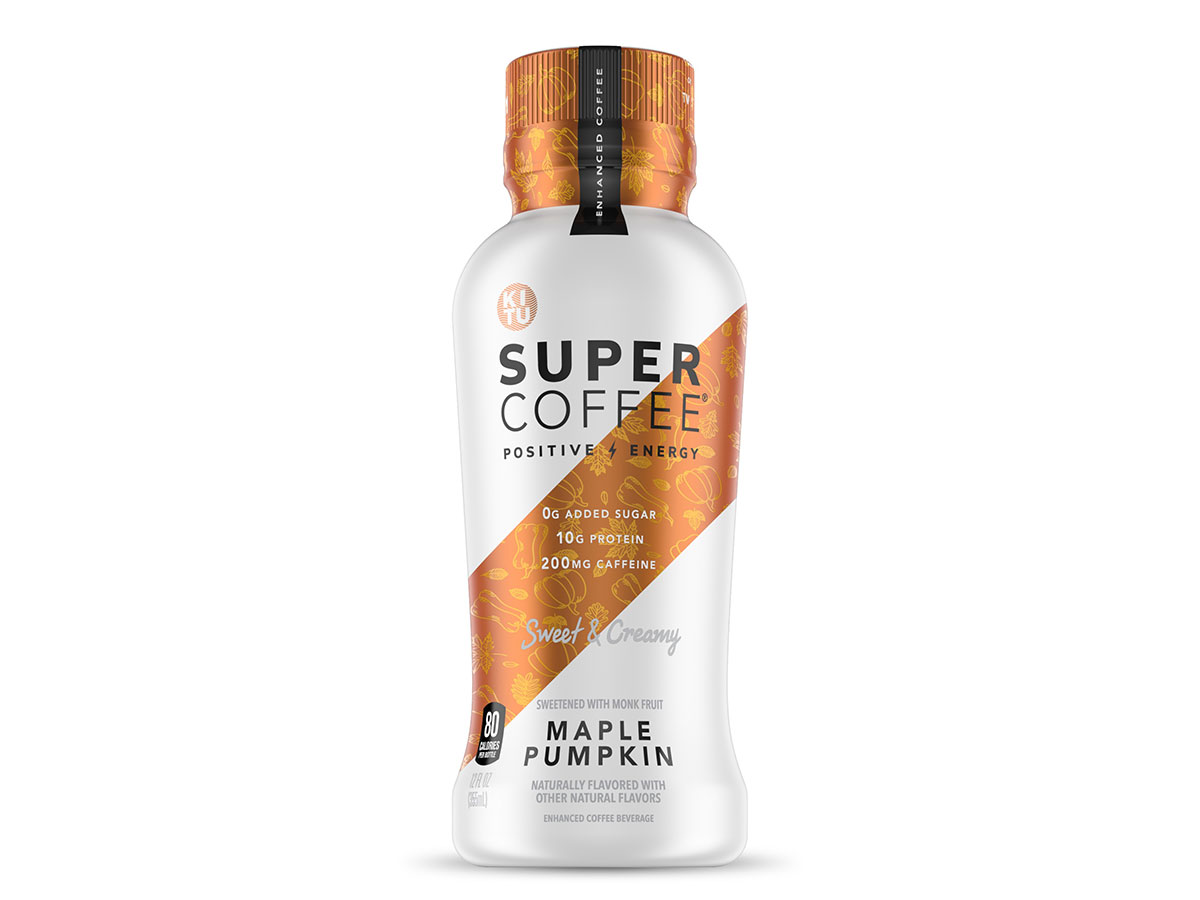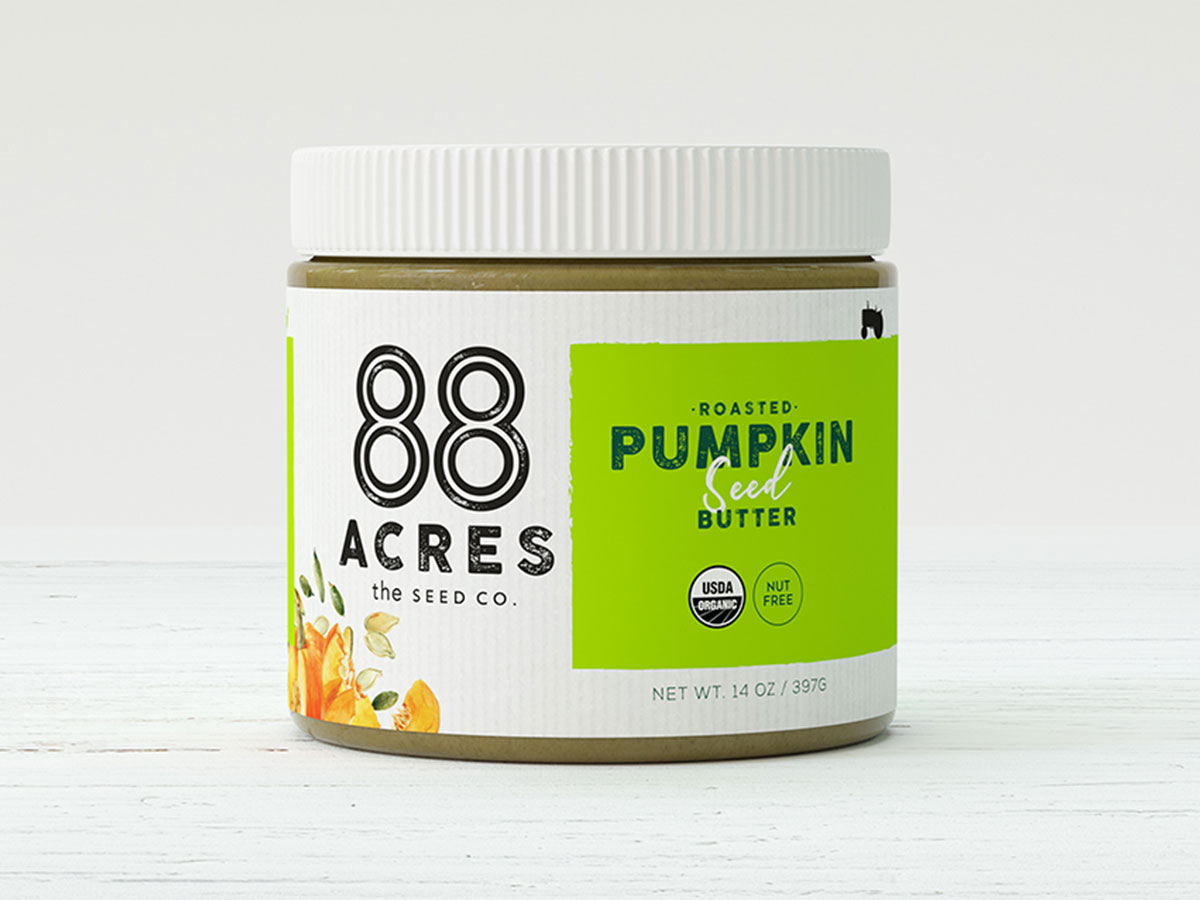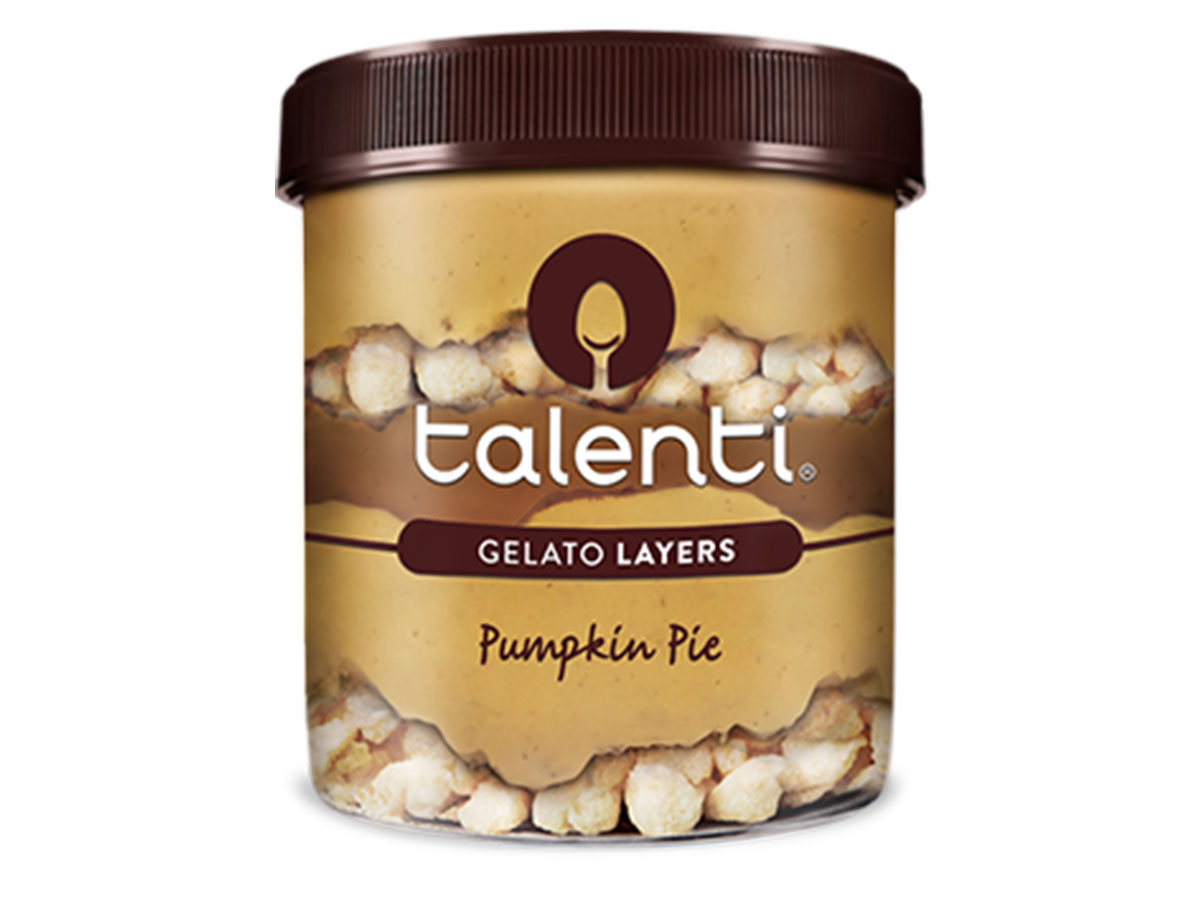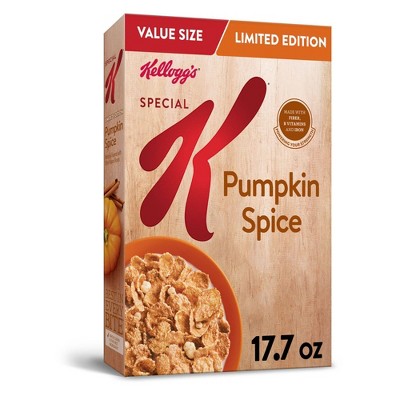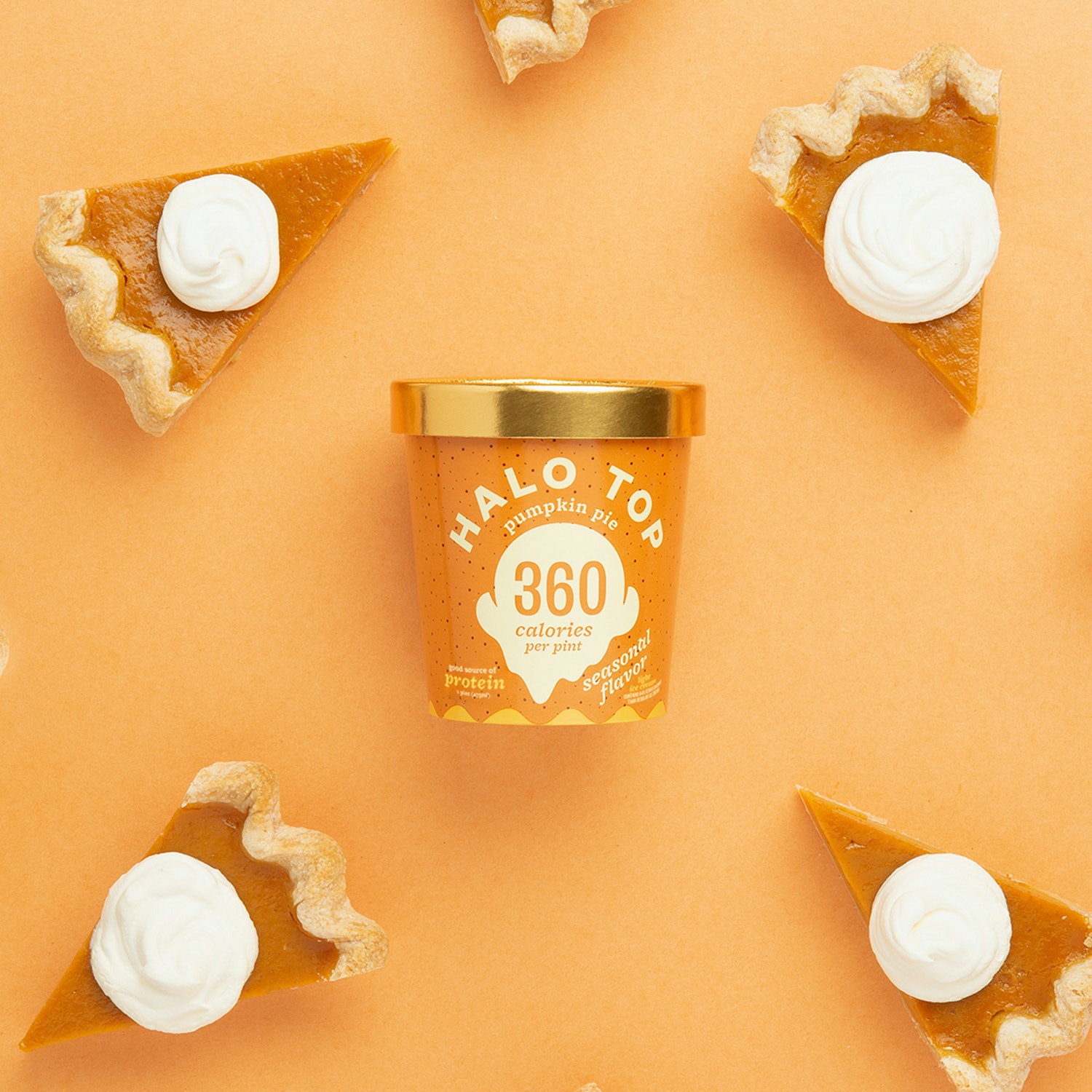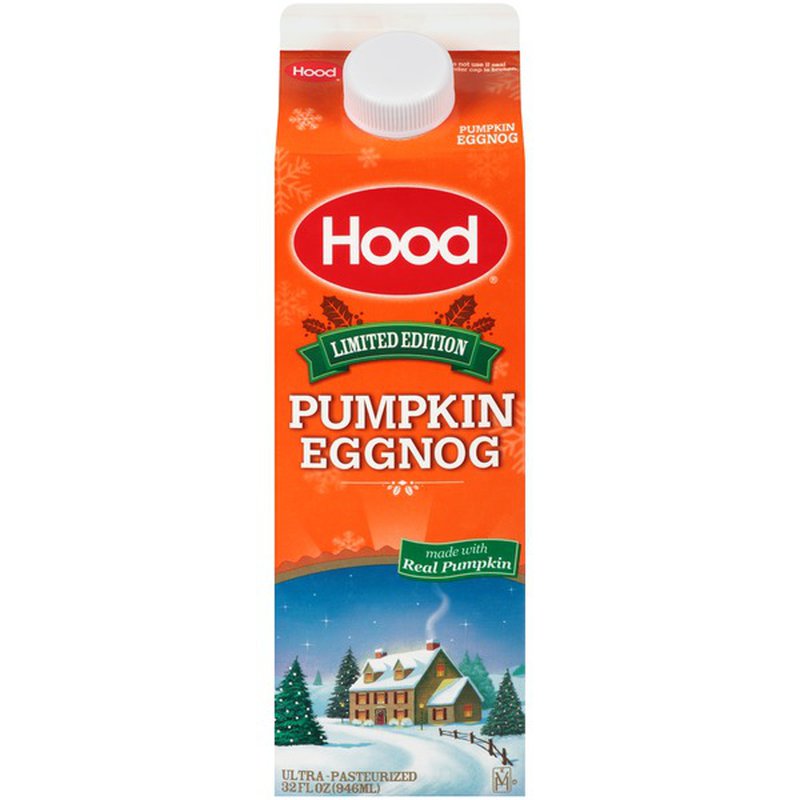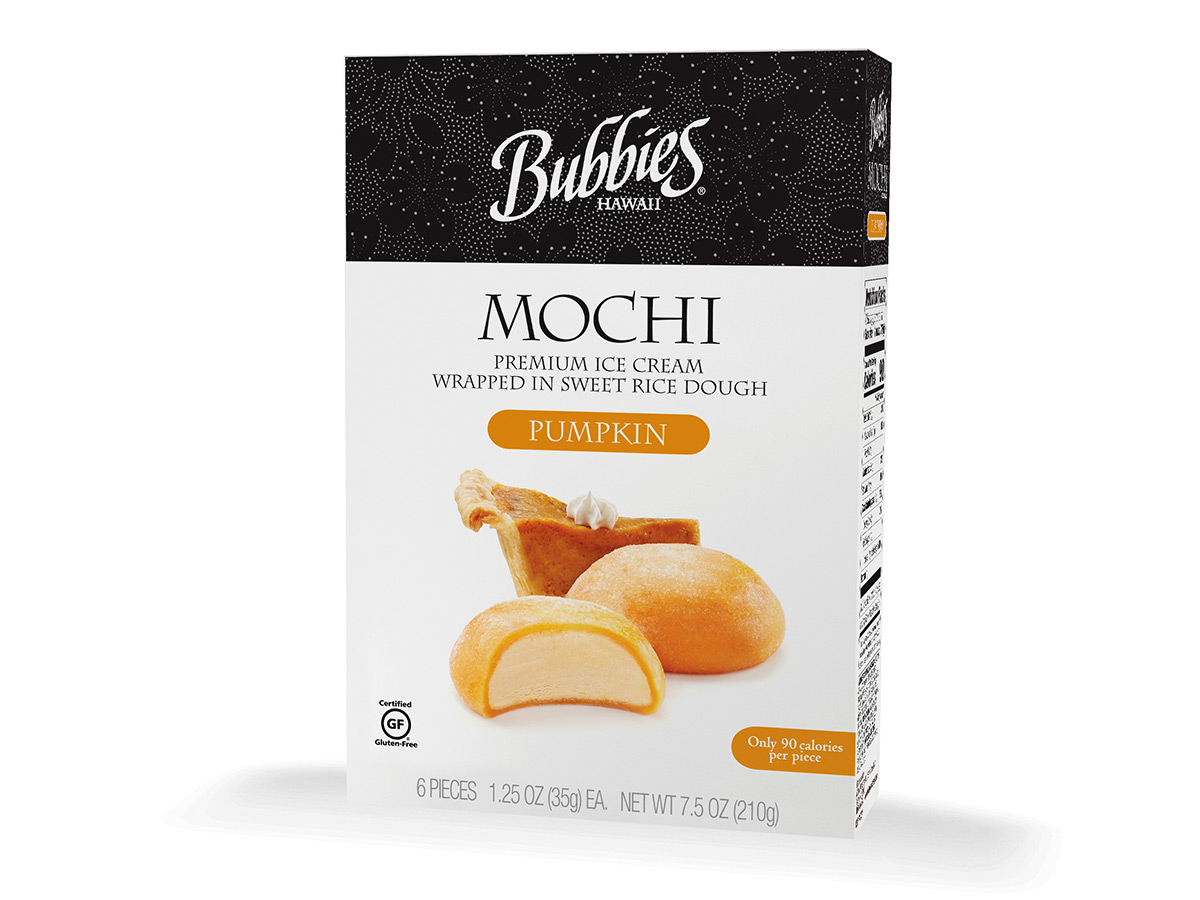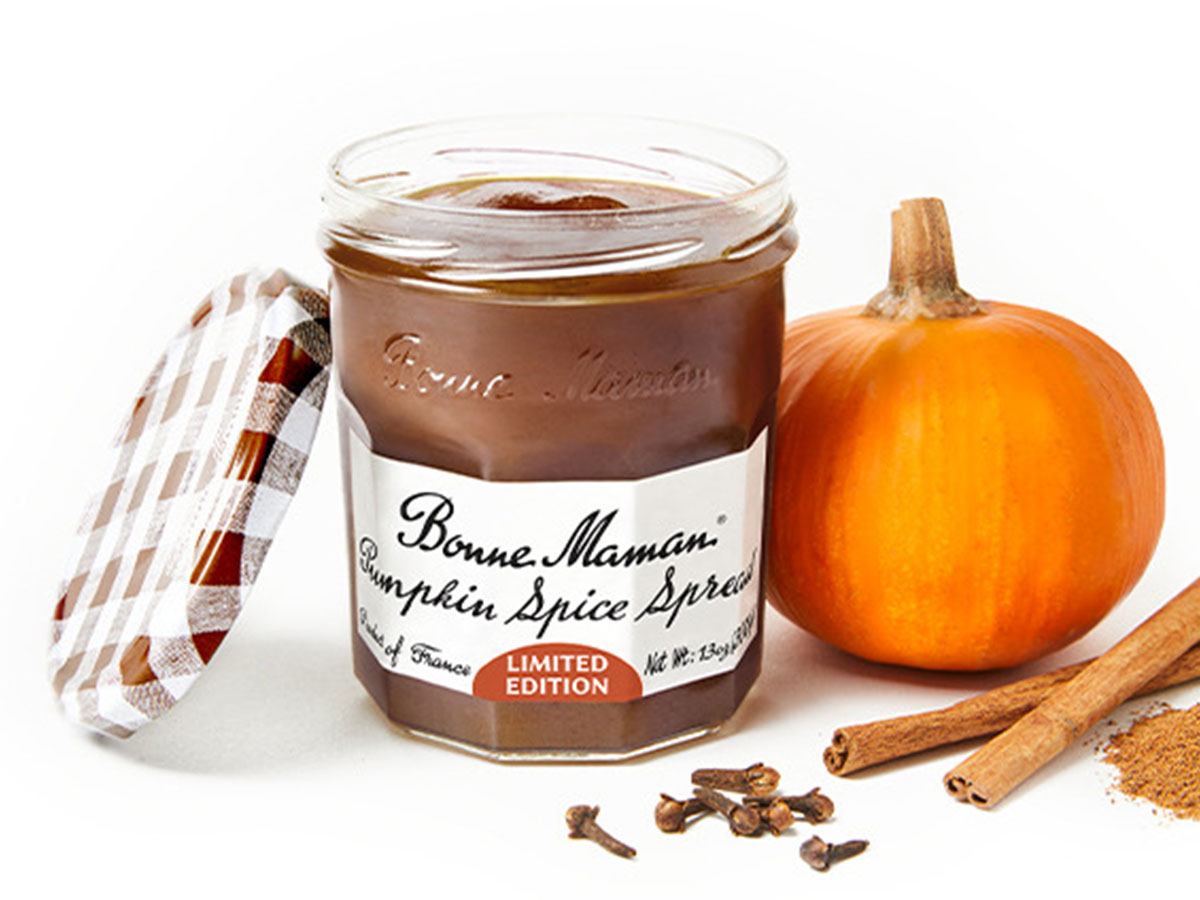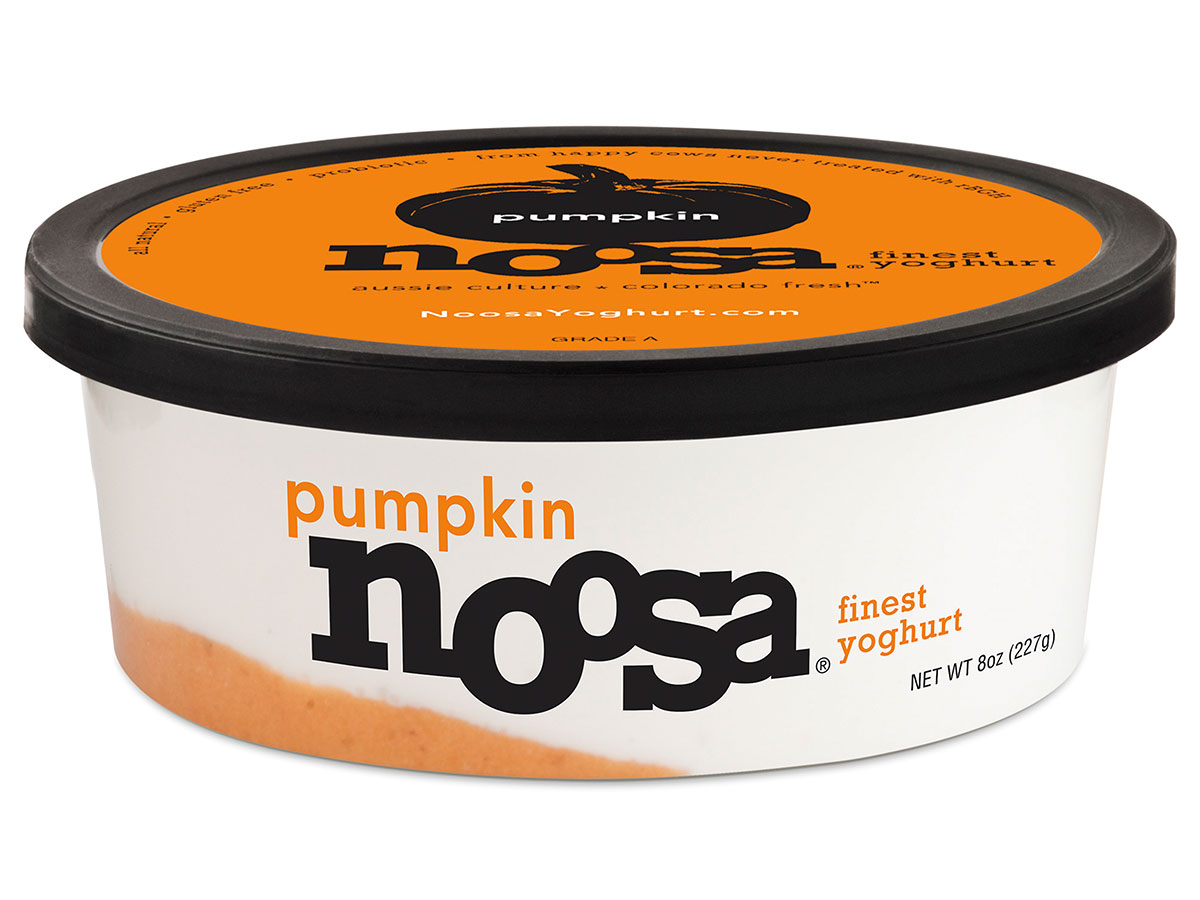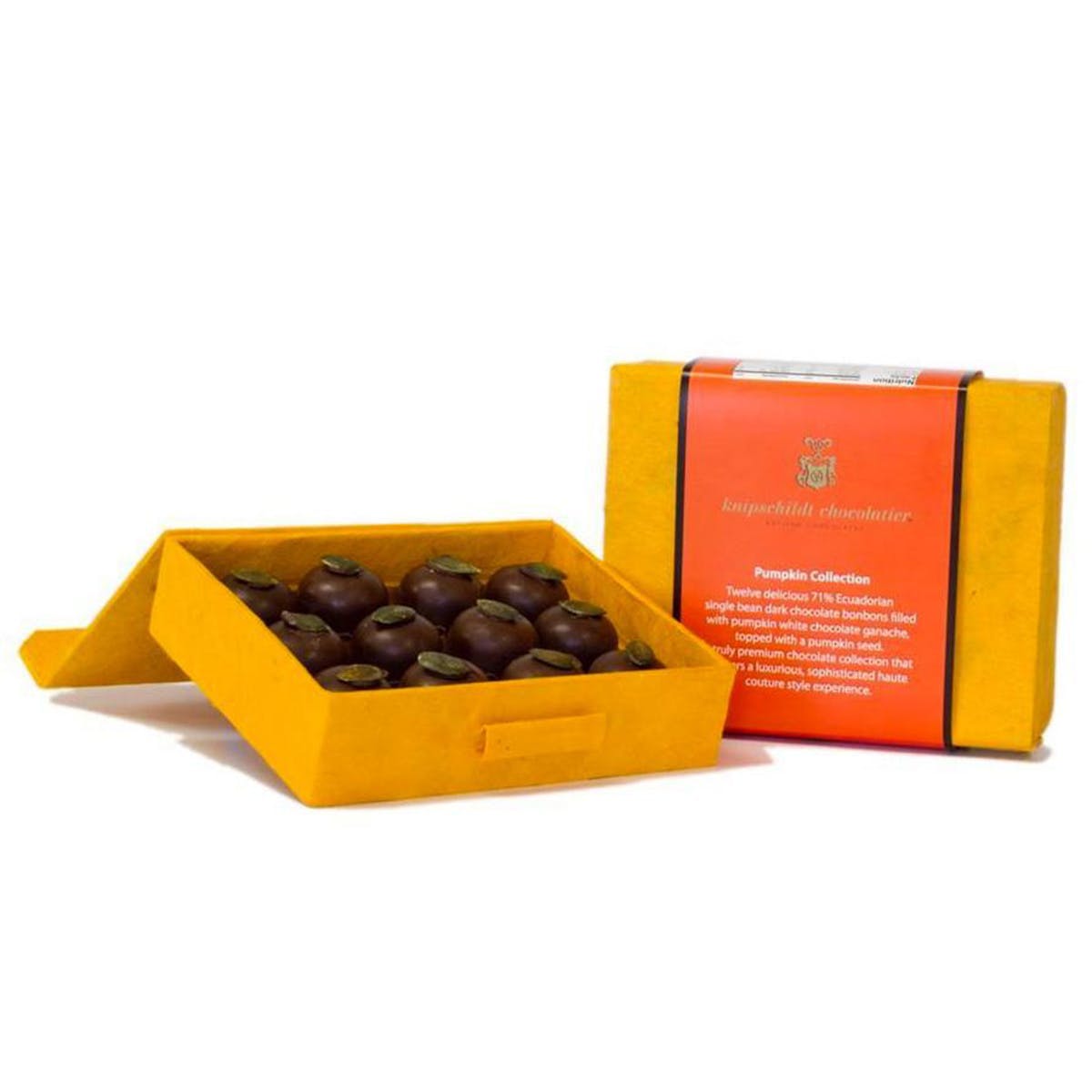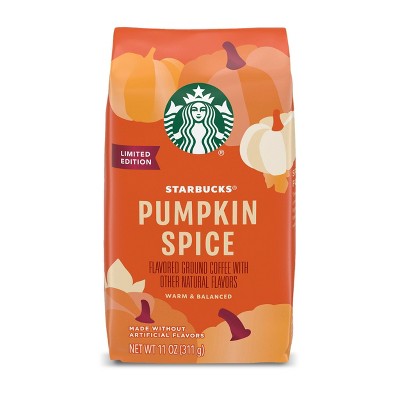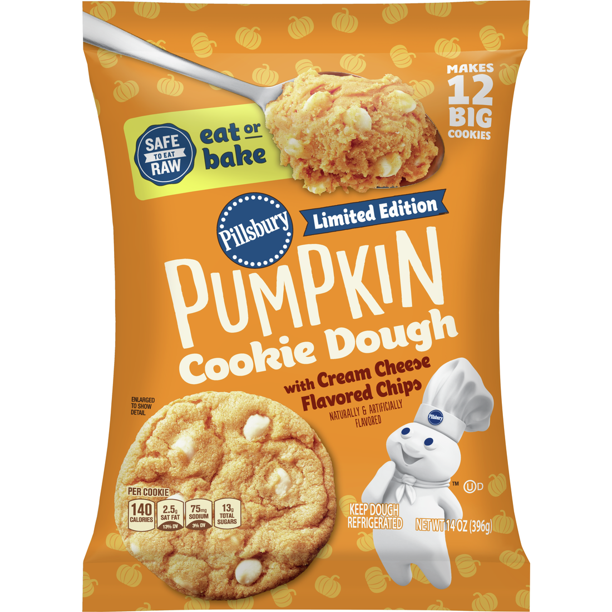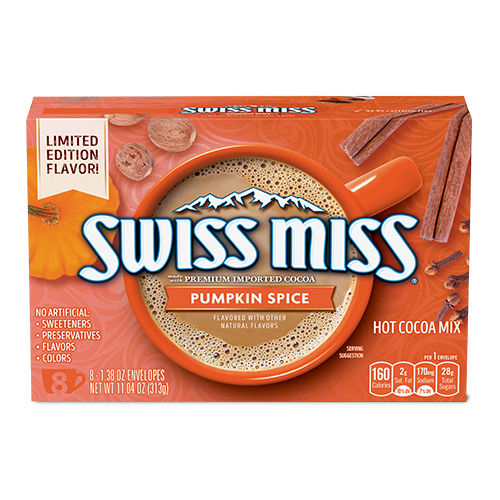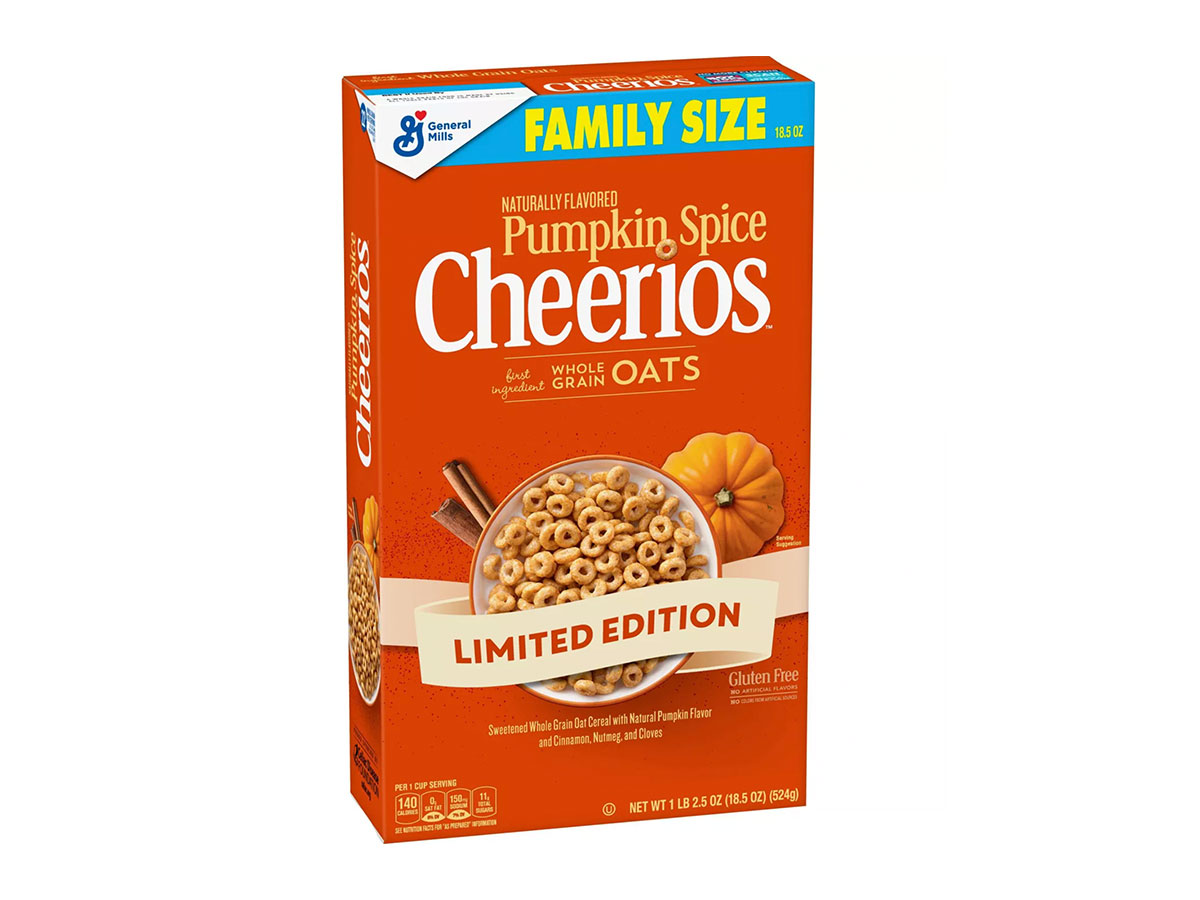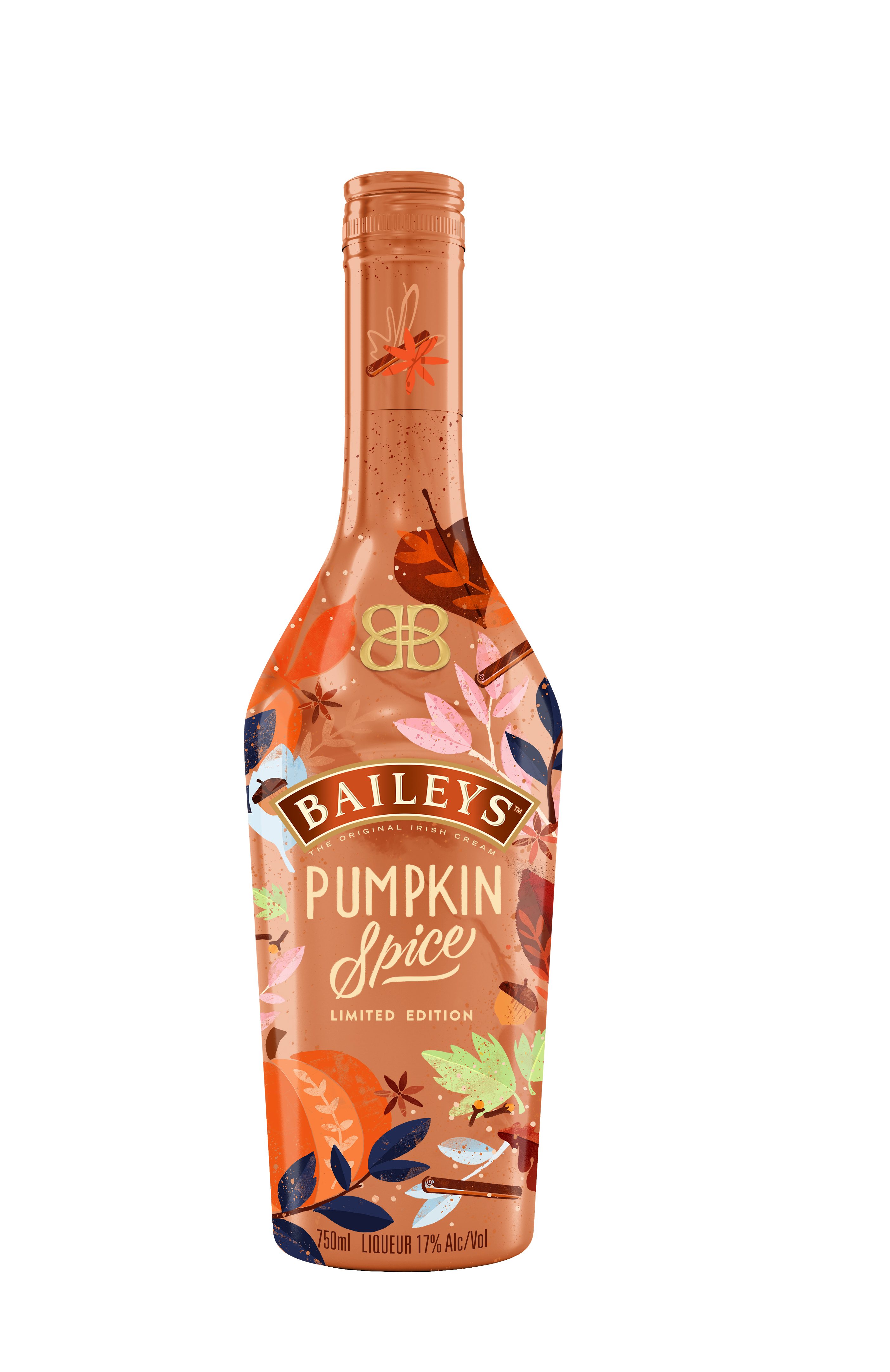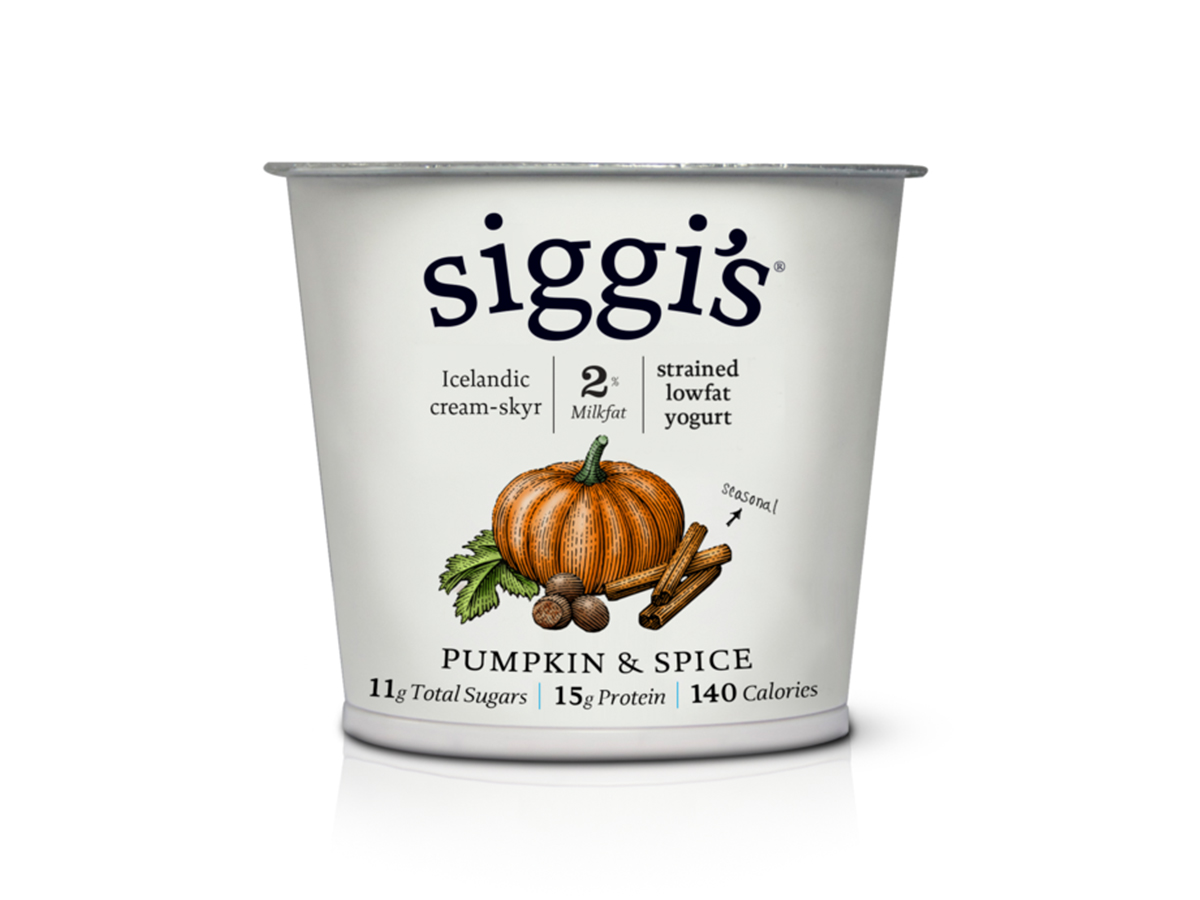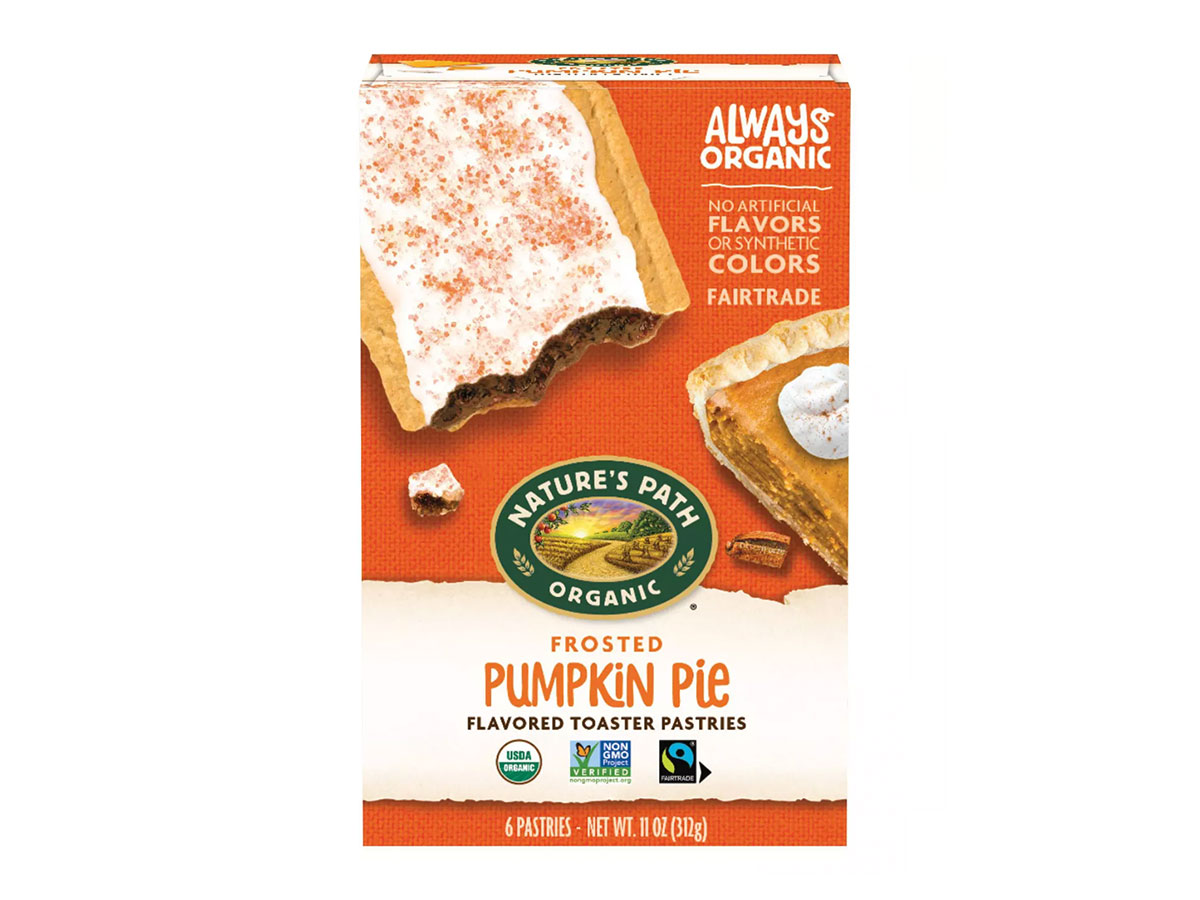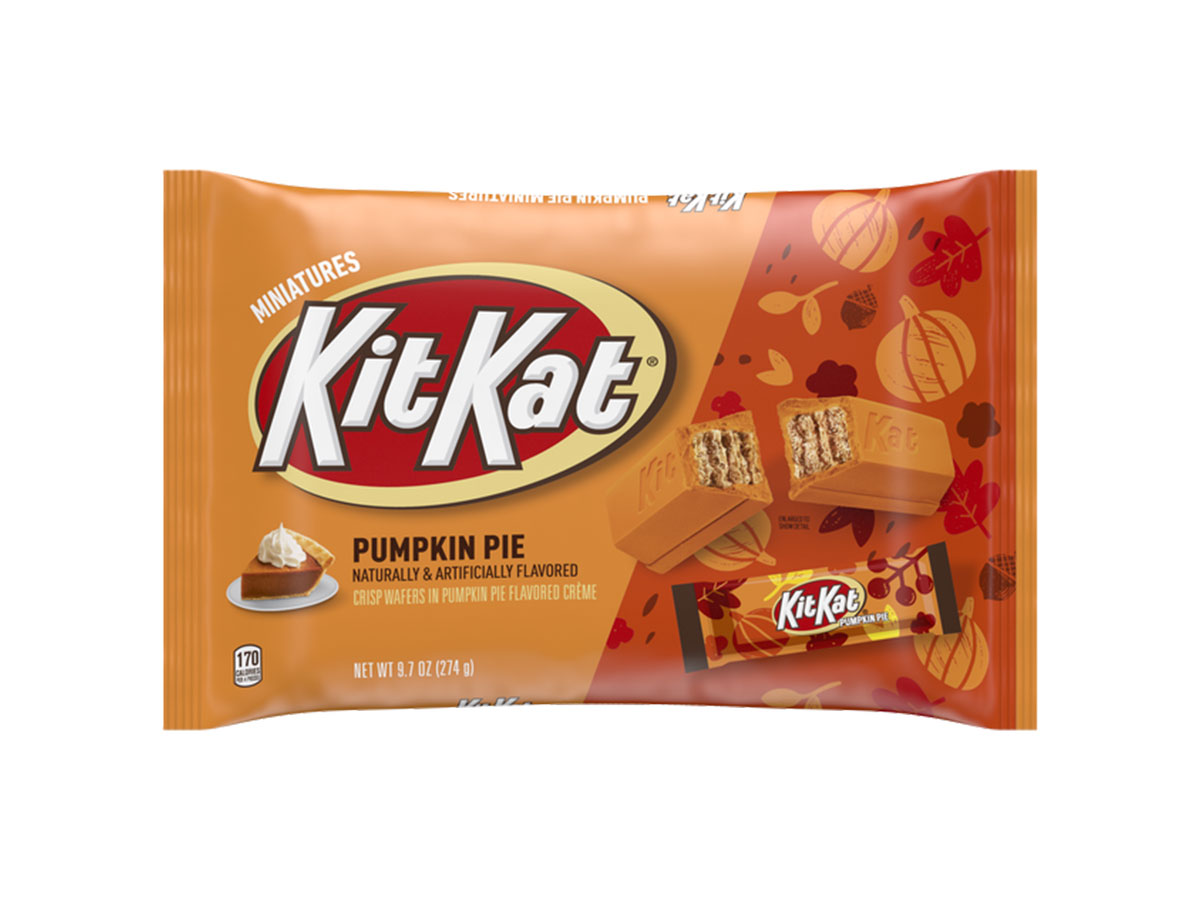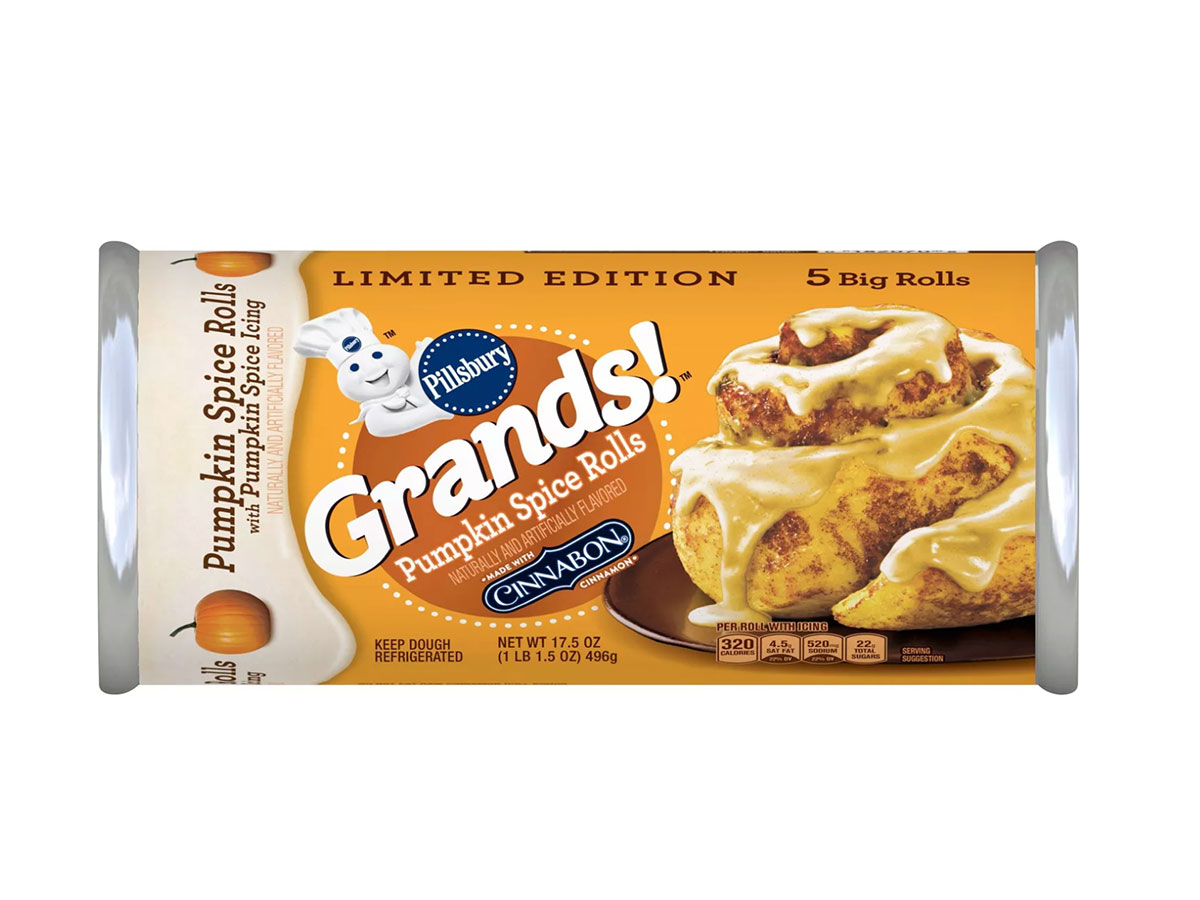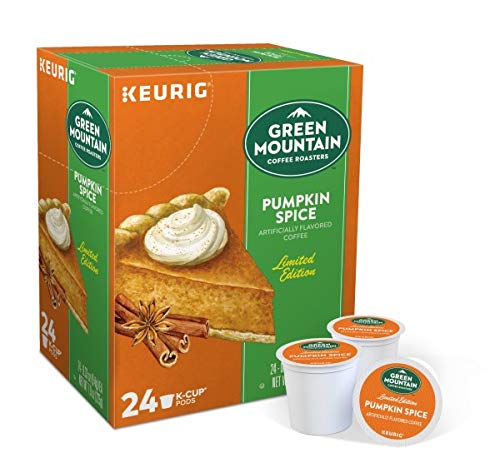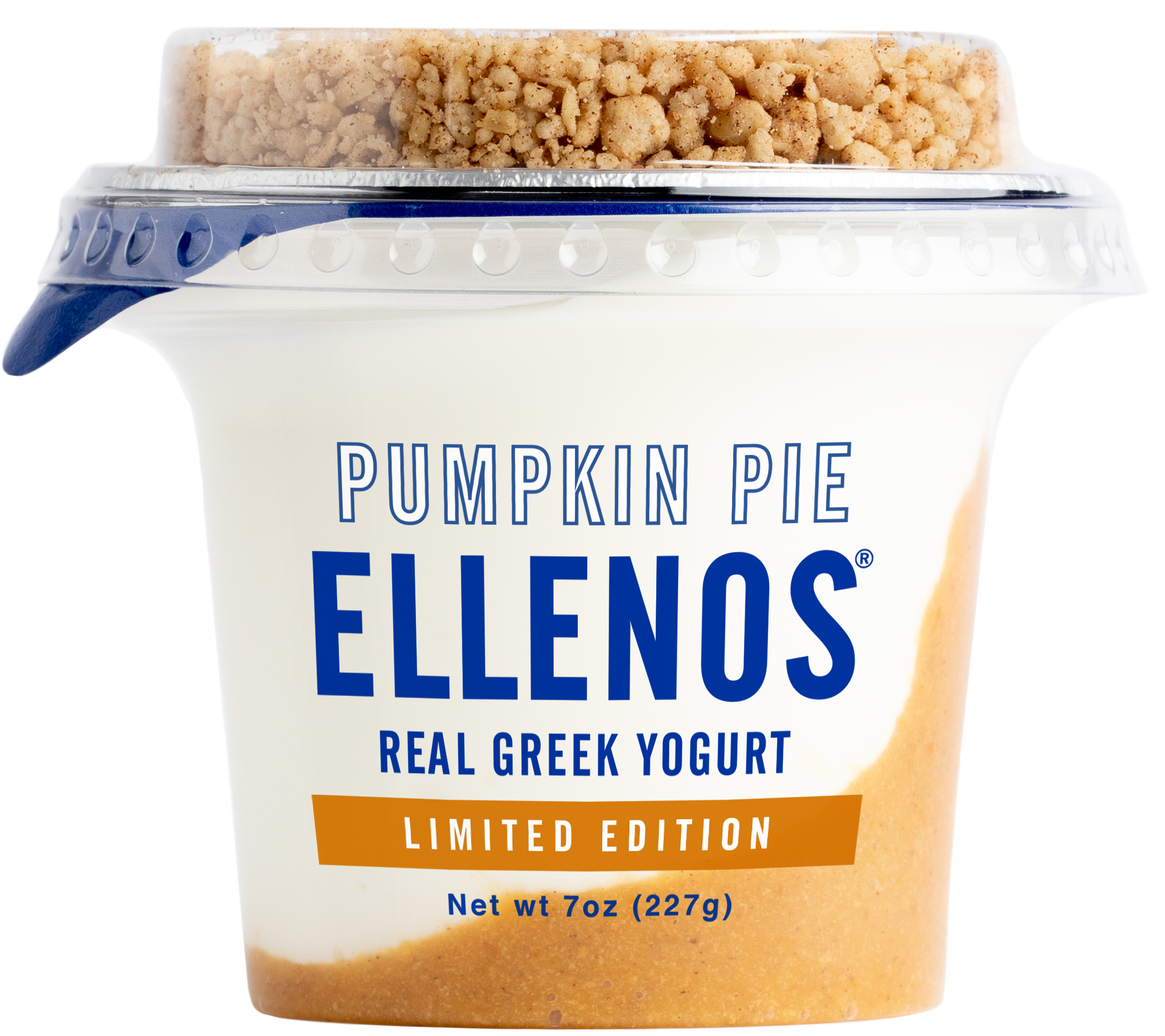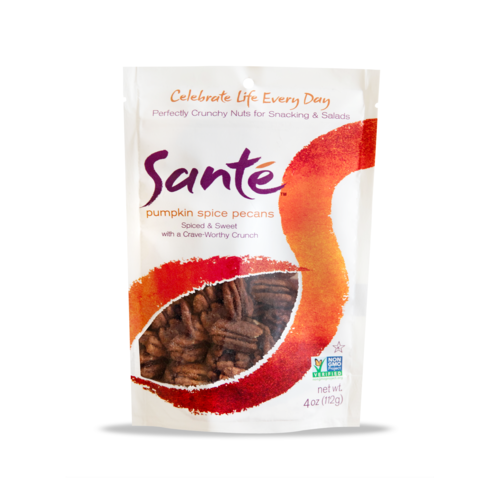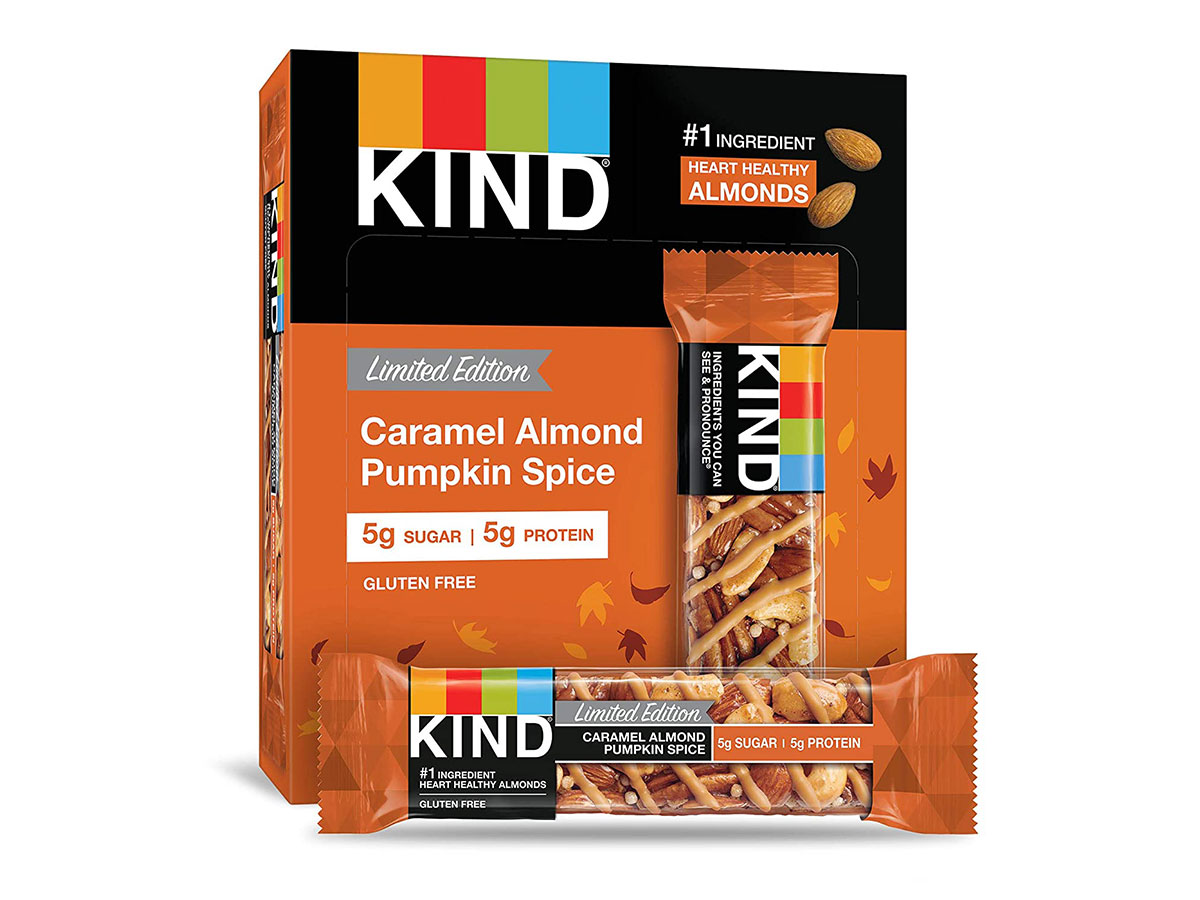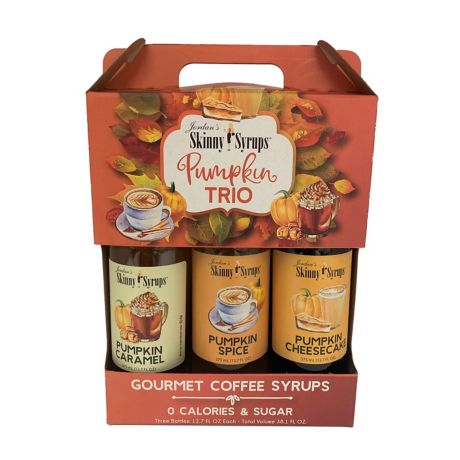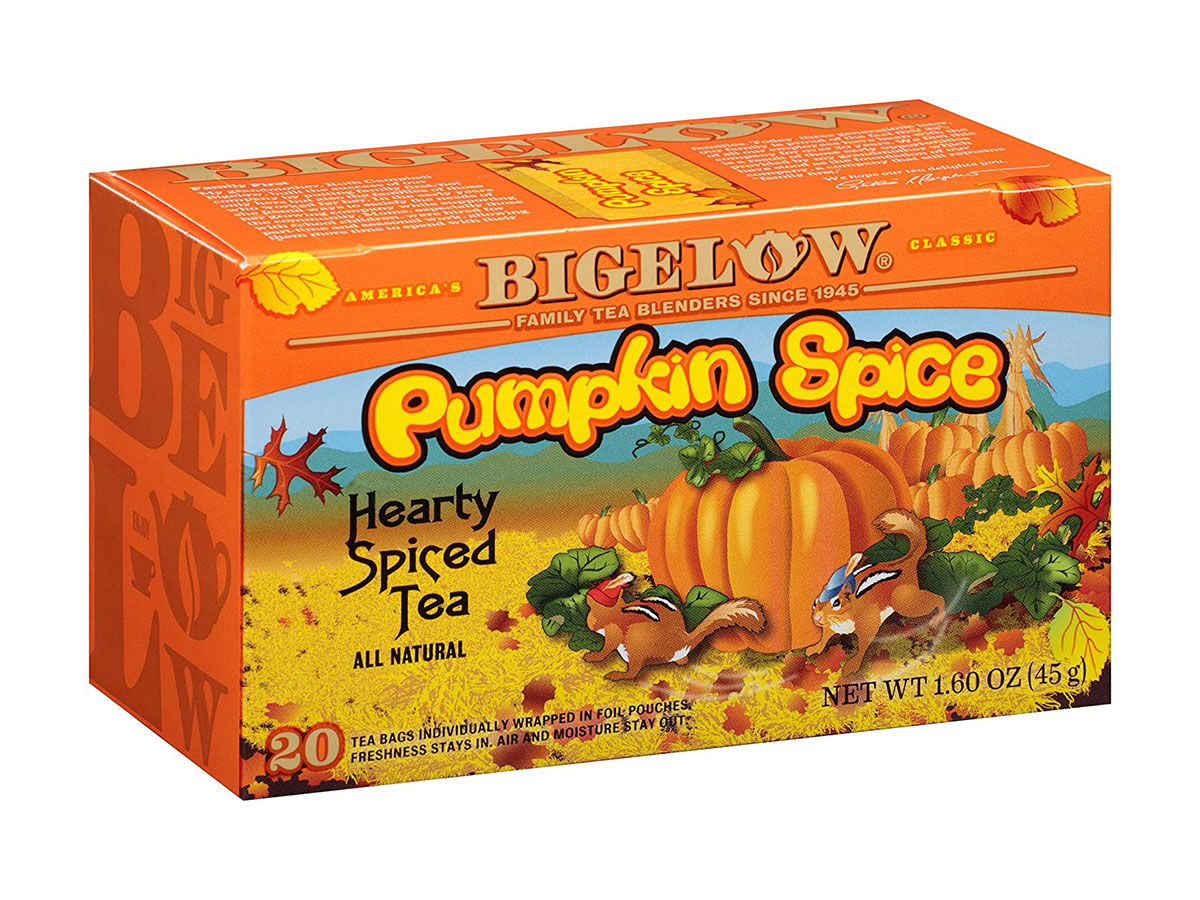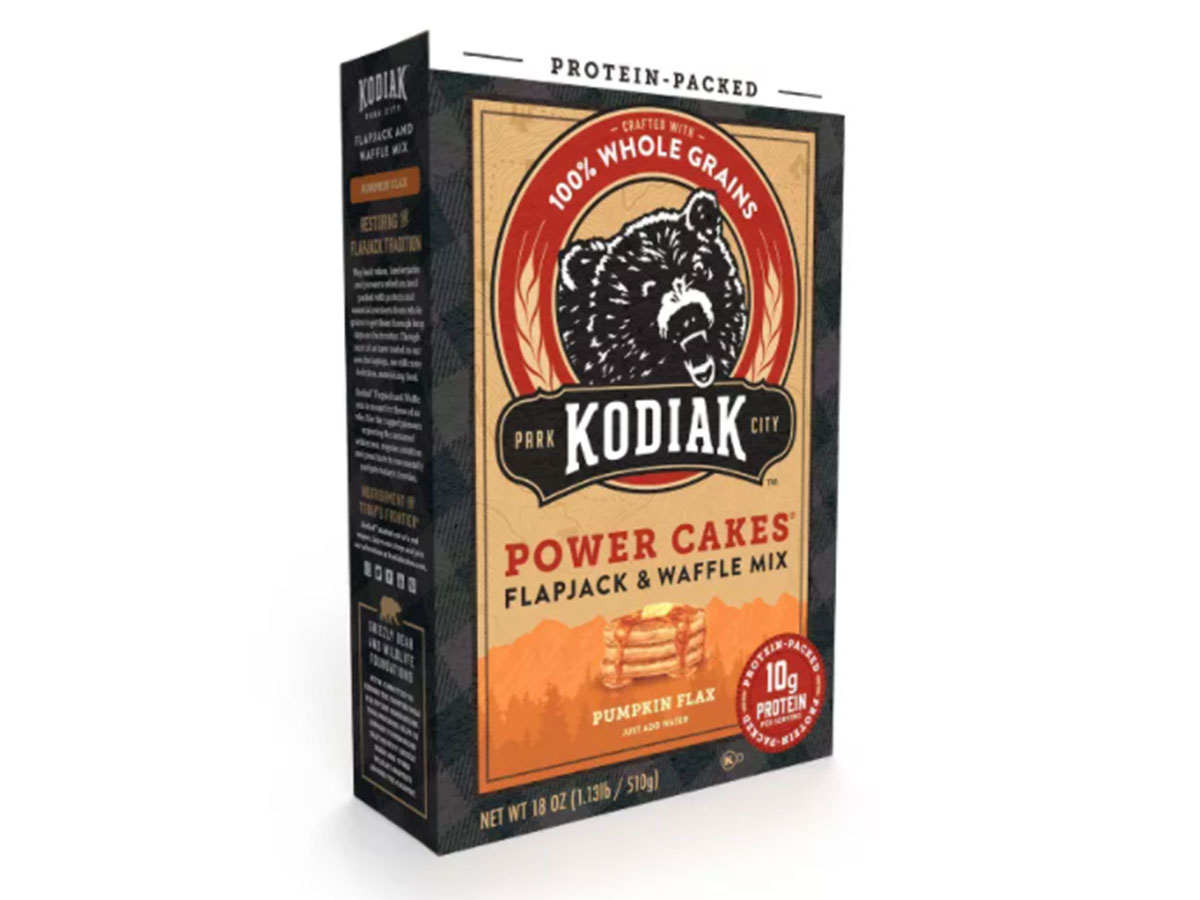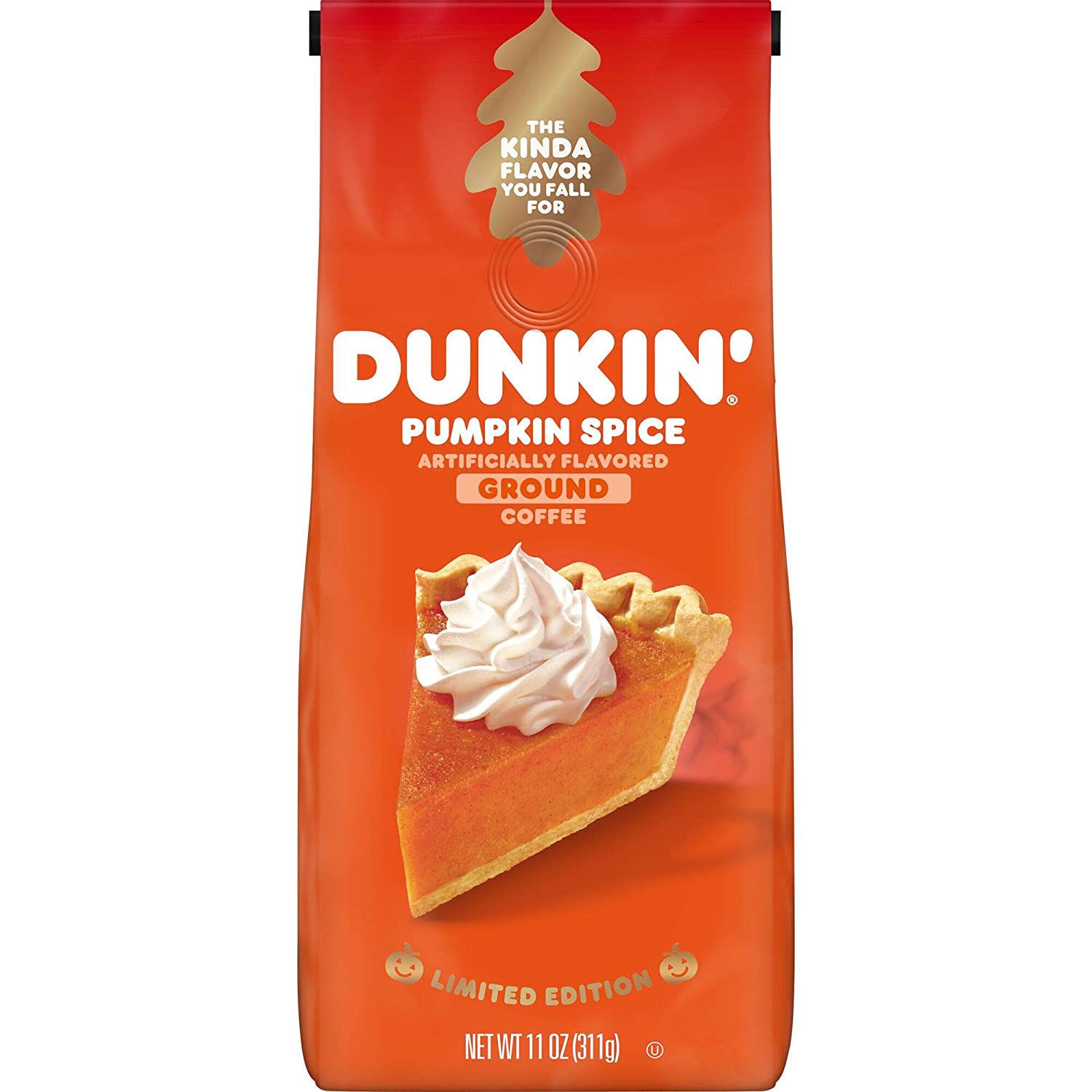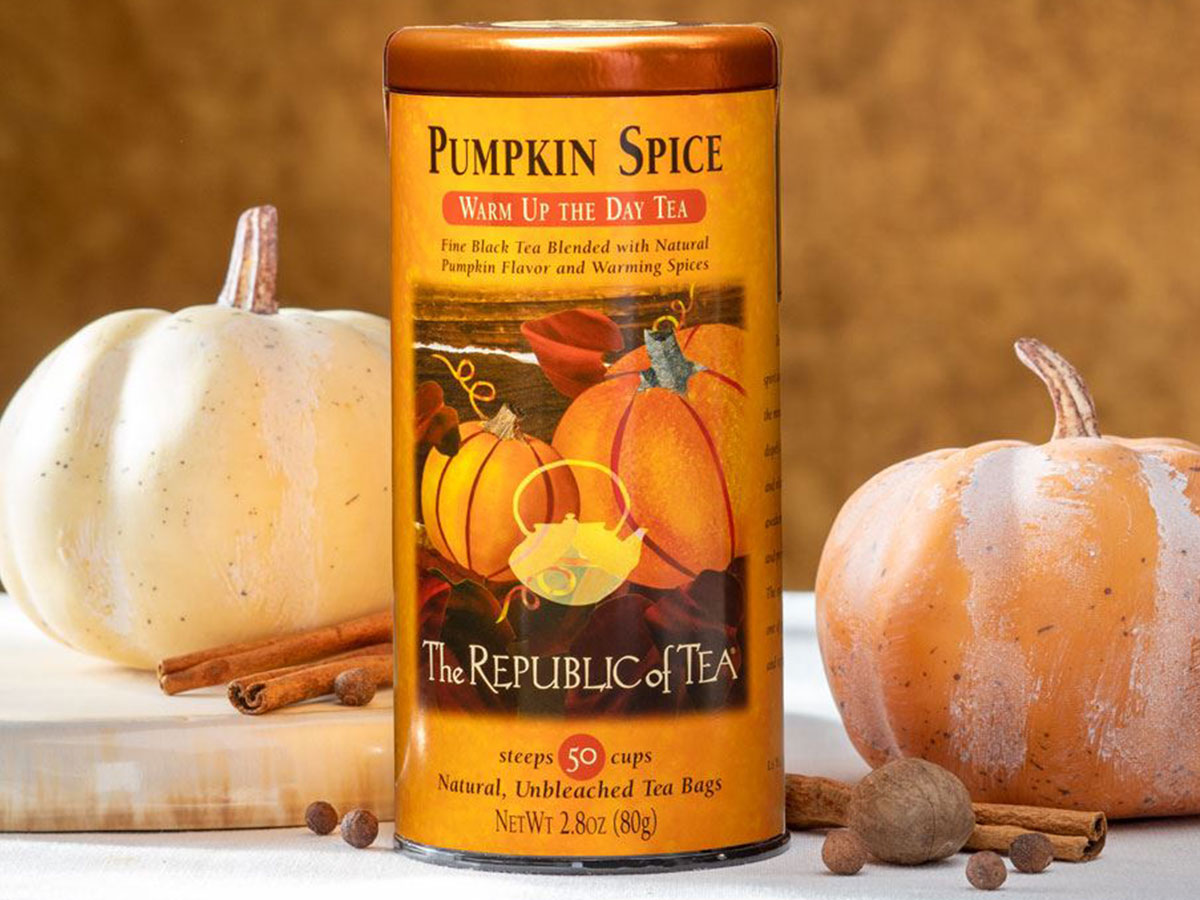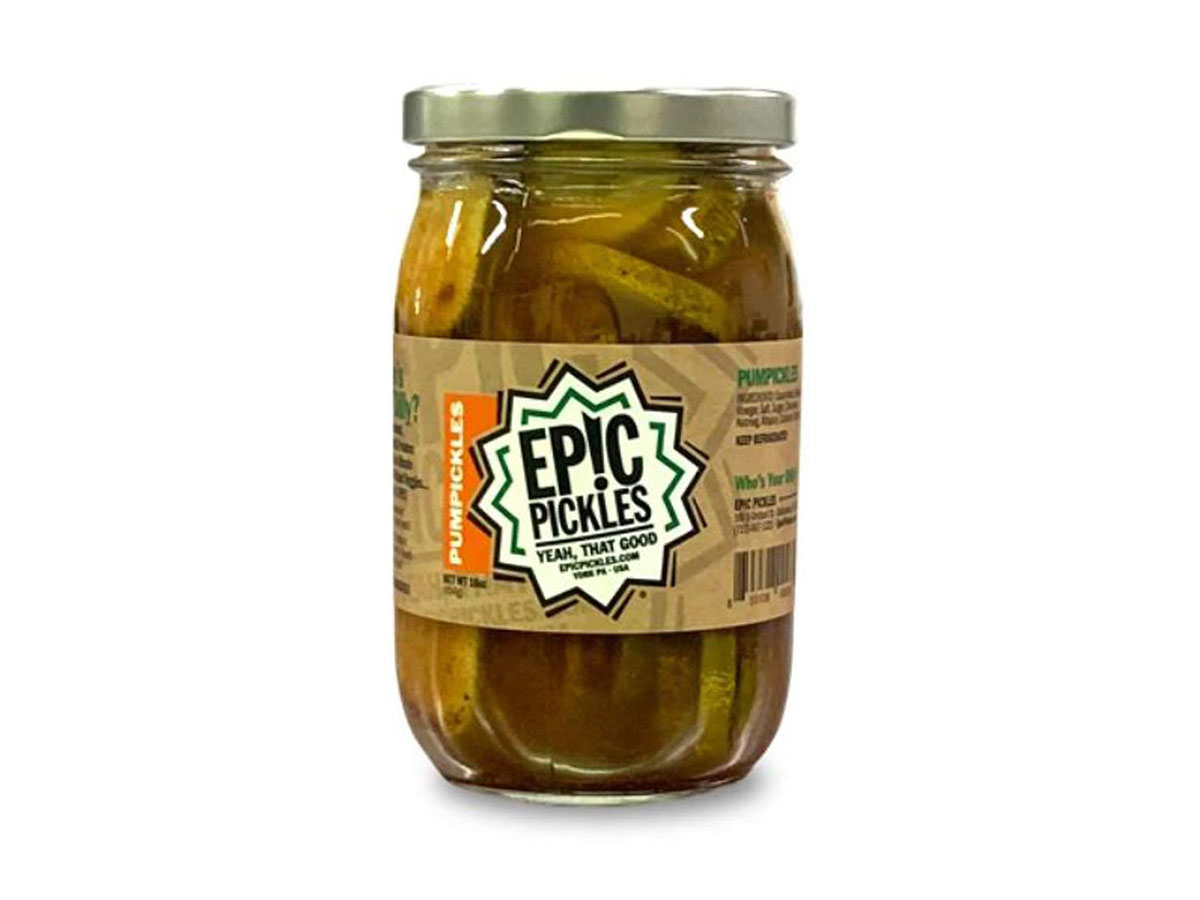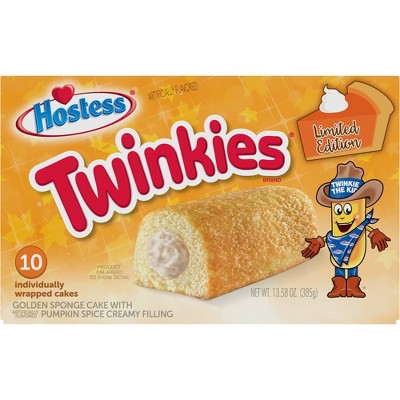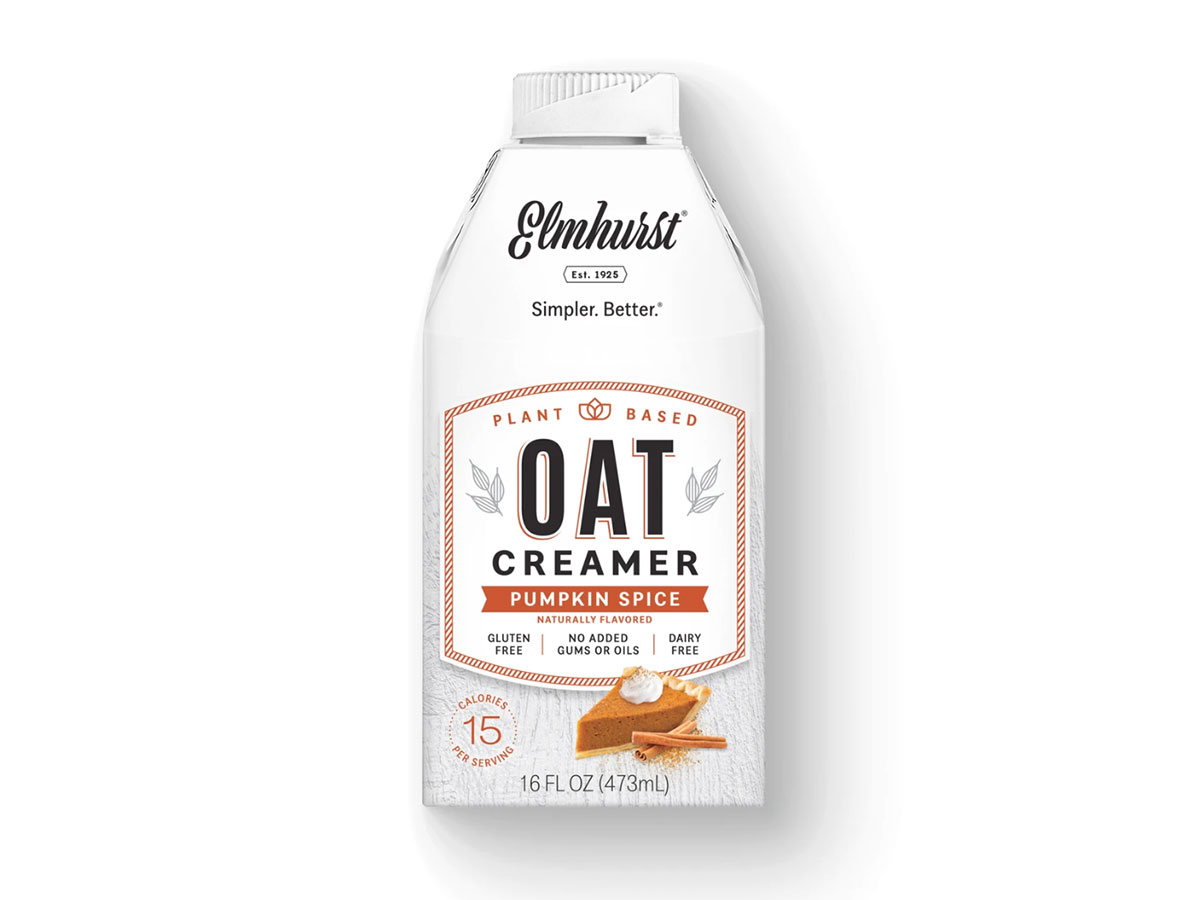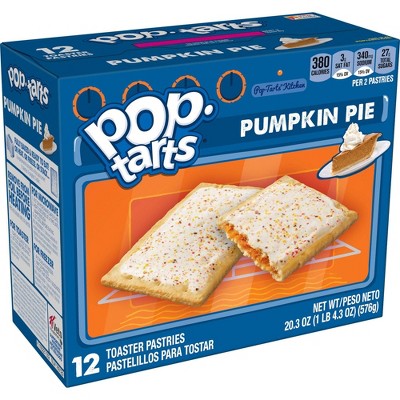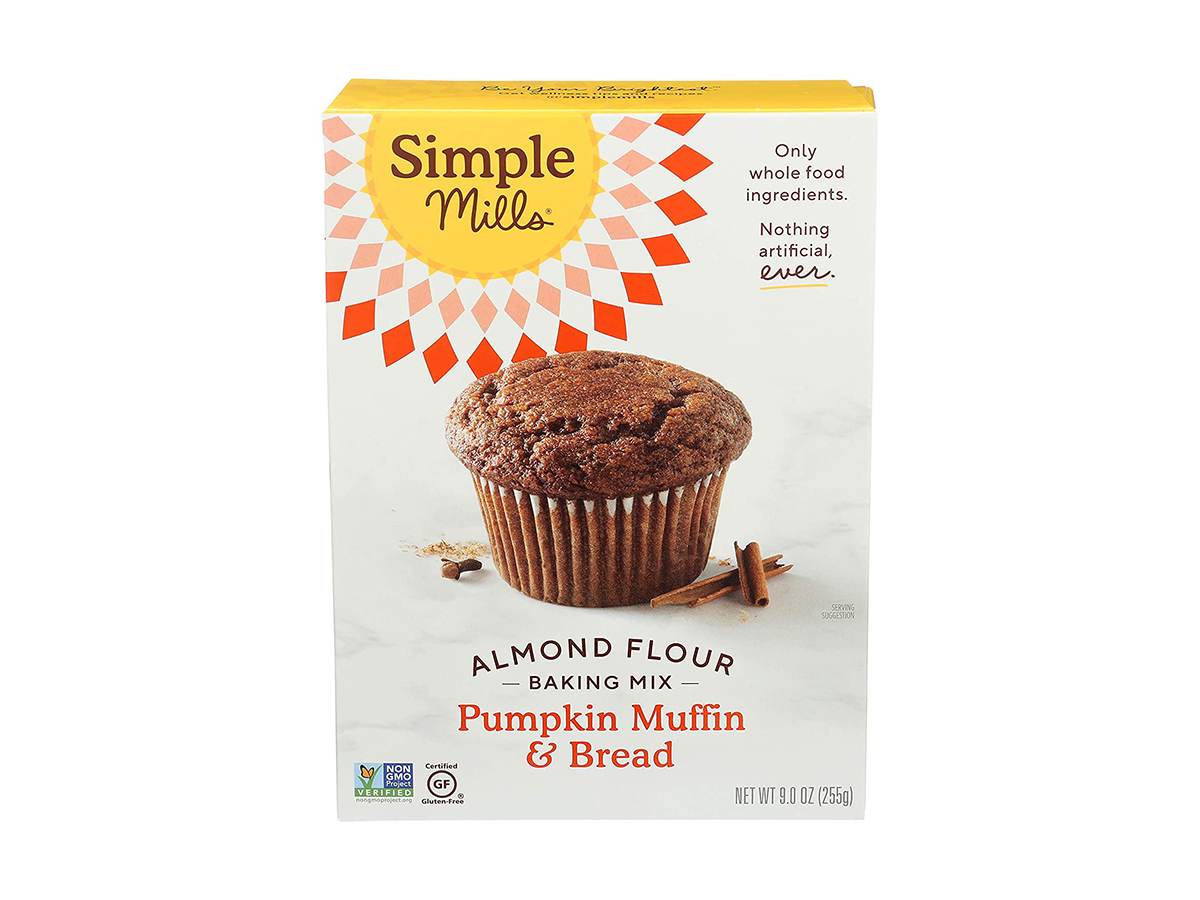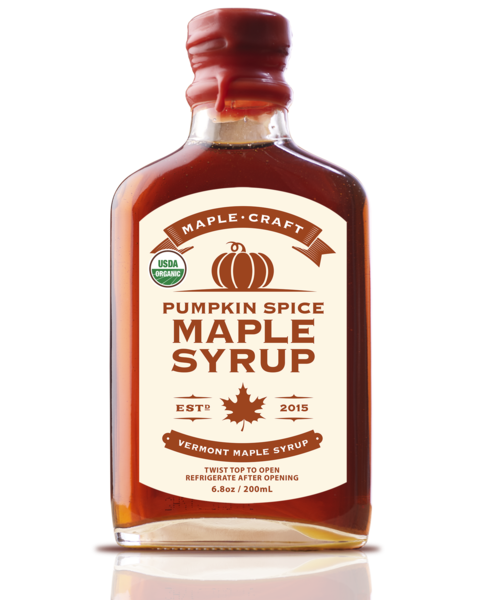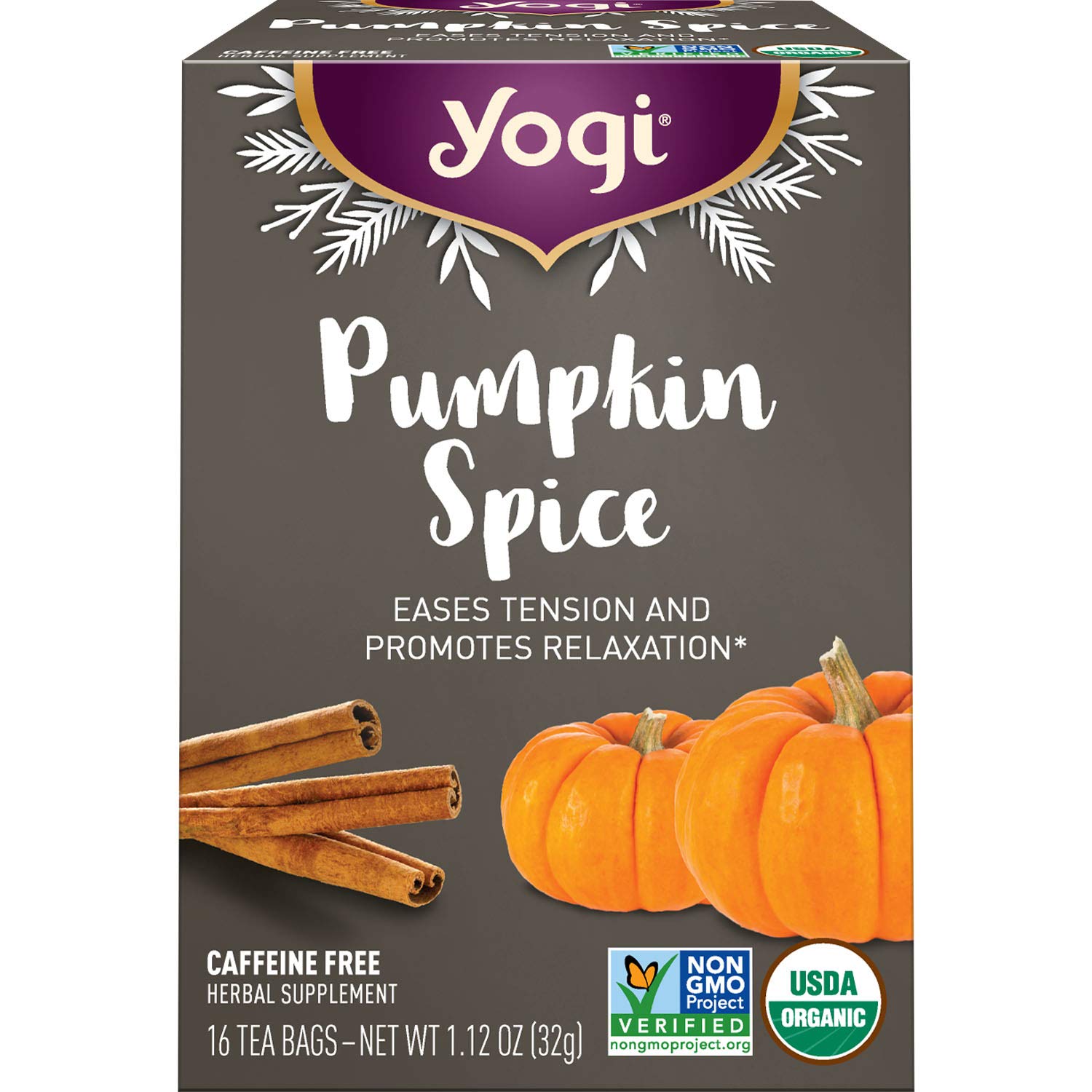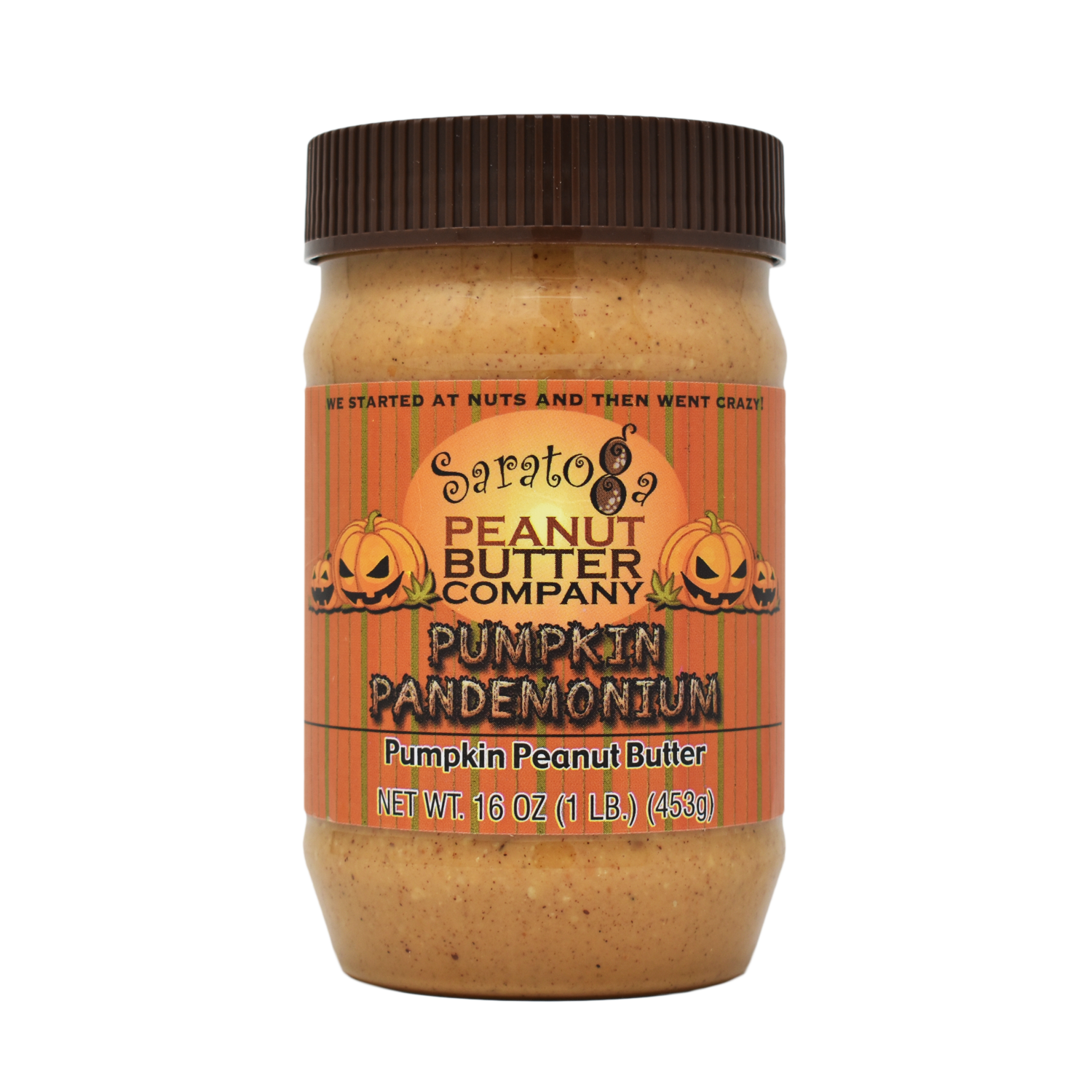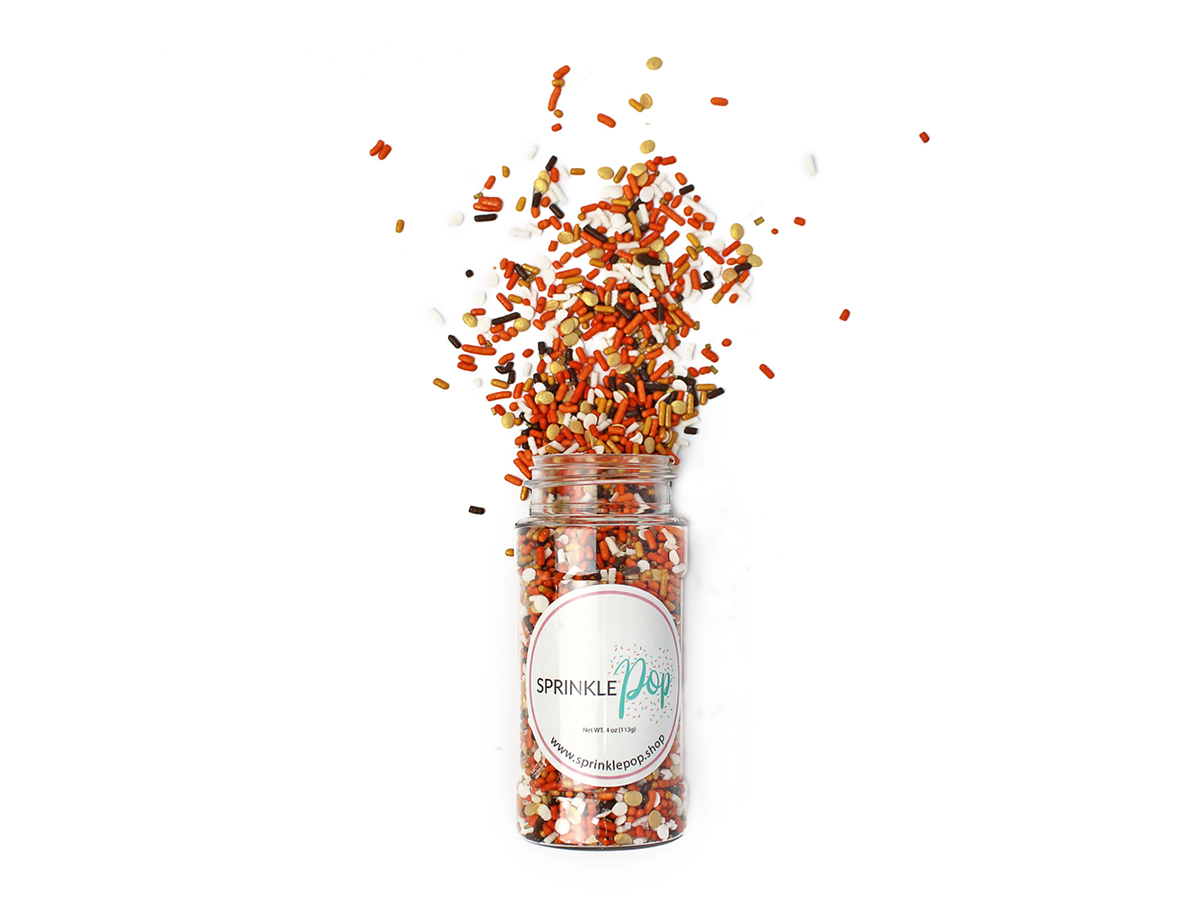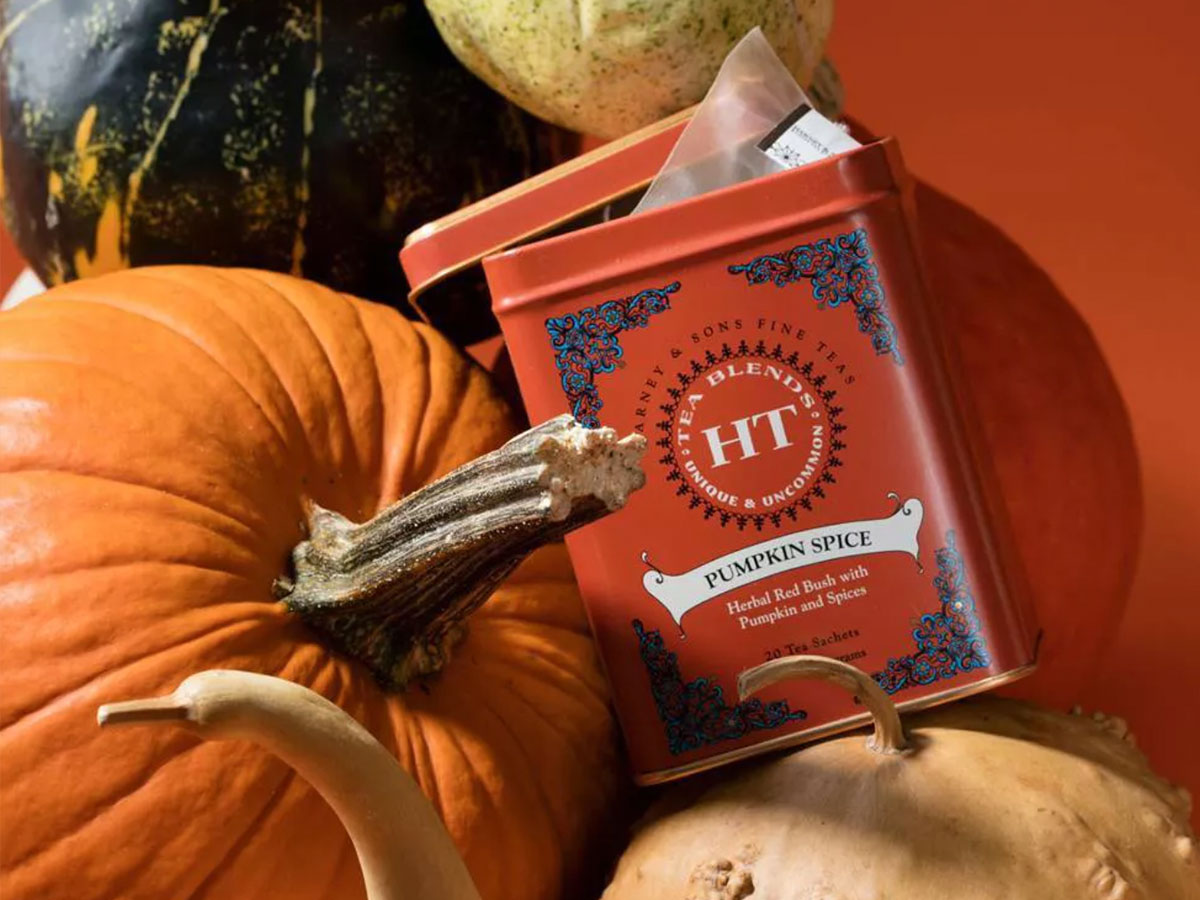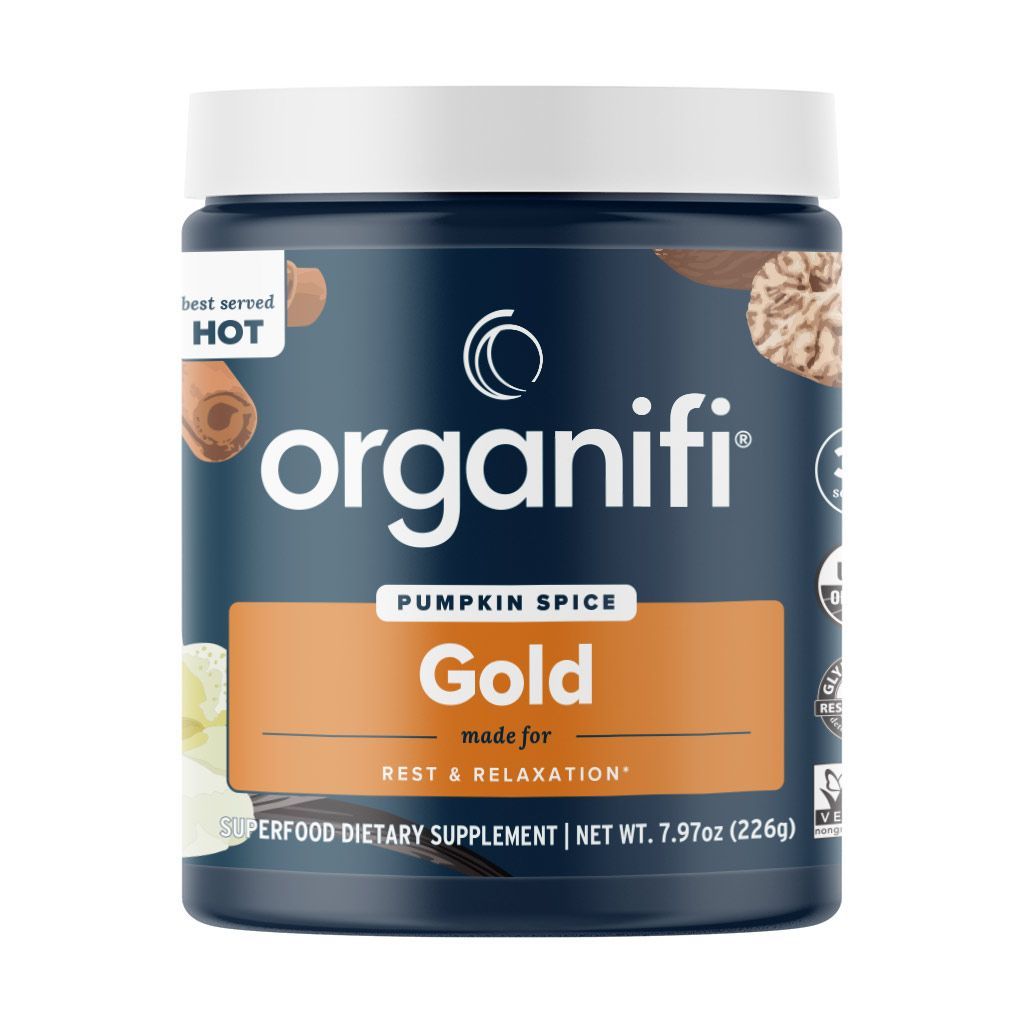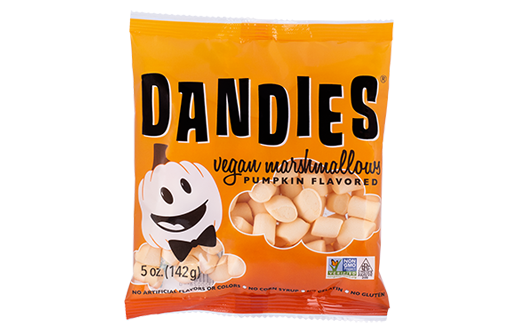 Starbucks Pumpkin Spice Cold Brew Coffee Concentrate
Starbucks does it again with this brand-new offering for 2021: pumpkin-flavored cold brew concentrate. Simply pour it over ice, dilute it with some water and get sipping! It's the perfect buy for fans who prefer a lightly sweeter take on the signature PSL.
Buy It:Target, $9.79
Starbucks Pumpkin Spice-Flavored Almond Milk & Oat Milk Non-Dairy Coffee Creamer
Non-dairy milk drinkers won't be able to get enough of this almond- and oat milk coffee creamer from Starbucks' At Home line. It contains hints of nutmeg, pumpkin spice and cinnamon to help you easily transform any blend of hot or iced coffee. The brand's original milk-based Pumpkin Spice Creamer will also be returning this year.
Buy It:Target, $4.69
Partake Foods Soft Baked Pumpkin Spice Cookies
These limited-edition soft baked cookies from Partake Foods taste just like pumpkin pie! Even better — they're gluten-free, allergy-friendly, non-GMO and vegan.
Buy It:Partake Foods, $14.99 for 3 boxes
David's Tea Pumpkin Everything Kit
This gourd-geous "everything" kit from David's Tea comes fully stocked with five different flavors of pumpkin-based loose leaf teas, including Pumpkin Chai, Pumpkin Creme Brulee, Pumpkin Earl Grey, Pumpkin Matcha and Monster Mash, a delicious rooibos containing notes of pumpkin, apple, carrot and ginger. Snag one of the brand's adorable color-changing Nordic Mugs to sip on your favorite variety in style.
Buy It:David's Tea, $25
Nissin Cup Noodles Pumpkin Spice Blend
Though this might be the most surprising pumpkin spice offering of 2021, Nissin promises their unique noodles are "the perfect blend of sweet, savory and spiced." For the full experience, be sure to top your cup with some luscious whipped cream.
STōK Pumpkin Creamed Cold Brew
Returning for the second year in a row, STōK's bottled creamed pumpkin cold brew is a bold, spicy, toasty and high-quality way to get the most out of #PumpkinSzn.
Buy It:STōK Cold Brew Coffee, $4.99
Graeter's Ice Cream's Pumpkin Ice Cream
Trust us — Graeter's limited-edition pumpkin ice cream might just dethrone grandma's classic pumpkin pie as your new favorite fall dessert.
Buy It:Graeter's
Tea Forté Pumpkin Spice Tea
Cinnamon, ginger and clove combine with organic black tea to create this must-buy pumpkin spice tea from Tea Forté. It's the perfect thing to sip on while watching the leaves change color this fall.
Buy It:Tea Forté, $24
Fairytale Brownies Pumpkin Spice Morsels
Feast your eyes on the first-ever pumpkin spice offering from Fairytale Brownies. Each morsel features a creamy pumpkin-swirled top and an ooey gooey dark chocolate brownie base. Need we say more?
Buy It:Fairytale Brownies, $44.95
Miss Jones Baking Co. Organic Mini Pumpkin Donut Muffin Mix
This delectable donut muffin mix from Miss Jones Baking Co. comes with a pack of pumpkin spice sugar you can use as a topping for your freshly baked treats.
Buy It:Amazon, $9.99
Earnest Eats Pumpkin Spice Superfood Oatmeal
This limited-time offering, which will be available for pre-order on September 15th, combines pumpkin spice and pumpkin seeds with super grains like oats, quinoa and amaranth to give you a healthy breakfast or snack option in a convenient and single-serve container. The oatmeal is also Non-GMO, vegan, rich in fiber and gluten-free.
Buy It:Earnest Eats
Bud Light Seltzer Fall Flannel Variety Pack
This Fall Flannel pack from Bud Light Seltzer might just be the brand's most "basic" release to date — and we mean that in the absolute best way possible. Inside, fans will find 12 slim cans filled with bubbly spiked seltzers in the following flavors: Pumpkin Spice, Apple Crisp, Toasted Marshmallow and Apple Pear. No matter which one you choose to try first, just make sure you're wearing your favorite flannel shirt before knocking it back!
Buy It:Anheuser-Busch
Grounds & Hounds Coffee Co. Pumpkin Spice Coffee
This brand-new coffee blend from Grounds & Hounds will have you grabbing seconds. It combines all your favorite parts of pumpkin — cinnamon, nutmeg and pie spice — with fragrant vanilla bean to give you a refreshing and rich take on the classic flavor. It's truly no wonder it was "the most requested product ever" by the brand's fans! 20% of all Grounds & Hounds sales also help support animal rescues across the country, so go ahead and stock up on a few bags.
Buy It:Grounds & Hounds Coffee Co., $13.99
Harry & David Pumpkin Butter
Add a touch of pumpkin to absolutely anything with this mouthwatering and aromatic spreadable pumpkin butter from Harry & David. We'll definitely be adding a huge spoonful to all of our favorite breakfast dishes. For even more pumpkin-y oomph, grab a box of the brand's single-serve Moose Munch Pumpkin Spice coffee pods to enjoy alongside your butter-topped treat.
Buy It:Harry & David, $7.99
Rustic Bakery Pumpkin Cookies
Not only are these yummy cookies pumpkin-shaped, they're pumpkin-flavored too!
Buy It:Harry & David, $9.99
Wolferman's Bakery Pumpkin Spice Super-Thick English Muffins
These ultra-fluffy English muffins from beloved brand Wolferman's Bakery are made with actual pumpkin puree and spices. They can also be stored in the freezer, so you can indulge whenever the craving hits.
Buy It:Wolferman's Bakery, $29.99 for 6 packages
La Colombe Oat Milk Pumpkin Spice Draft Latte
La Colombe's fan-favorite canned pumpkin draft latte returns with a 2021 update: ultra-foamy, nitrous-infused oat milk! The brand's 100-calorie Pumpkin Spice draft lattes are also making a reappearance this year too!
Buy It:La Colombe, $42 for 12 cans
Good & Gather™ Pumpkin Pie Granola
This yummy granola is studded with actual pumpkin seeds and flavored with pie spice to give you an easy way to add a festive touch to absolutely any dish. Add a handful to your morning yogurt or throw it on top of a scoop of ice cream for additional crunch and texture.
Buy It:Target, $4.29
Favorite Day™ Pumpkin White Chocolate Chip Crisp Cookies
These crispy cookies from Target's Favorite Day line are studded with luscious white chocolate chips and pumpkin spice to give you a yummy ready-to-eat treat that's perfect for dipping and dunking. The line also has delicious Pumpkin Cheesecake Ice Cream, Pumpkin Spice Almonds and Pumpkin Spice Pretzels available to add some much needed pizzazz to your typical snacktime.
Buy It:Target, $3.69
Rook Coffee Pumpkin Style Cold Brew
One sip of this beautifully roasted and pumpkin spice-infused cold brew offering from Rook Coffee is all you'll need to see why it's always a fan-favorite every September. Trust us — by the time you finish your first glass, you'll be a fan too! The brand also offers a 100 oz. fridge-ready box of this magical blend for those who want to enjoy the seasonal beverage on tap.
Buy It:Rook Coffee, $38.55 – $75.10
Tazo Chai Pumpkin Spice Latte Tea Concentrate
This ultra-fragrant boxed concentrate from Tazo is made from a warming blend of black tea and pumpkin pie spices to give you a refreshing jolt whenever you need it most this fall. Best part of all — all you need to do is pour it out and add some milk. You can also heat it up to enjoy it warm or combine it with ice for a frothy beverage in just seconds. Tazo also offers their pumpkin chai in dunkable tea bags too.
Buy It:Target, 4.19
Silk Pumpkin Spice Almond Creamer
Available in both sweetened and unsweetened varieties, this velvety coffee creamer combines the smooth nuttiness of Silk Almond Milk with all the warming aspects of pumpkin. Talk about a morning pick-me-up!
Buy It:Silk, $4.59
Chicago French Press Pumpkin Spice Medium Roast Coffee
Chicago French Press offers this sweet and savory pumpkin spice coffee year-round, but there's something extra-special about sipping it during fall months. Choose from whole bean, Keurig grind, all-purpose drip or French Press grind.
Buy It:Chicago French Press, $15.75
Doughp Obligatory Fall Flavor Pumpkin Spice Cookie Dough
This heat-treated and ultra-smooth edible cookie dough from Doughp is full of creamy white chocolate chips and contains swirls of marshmallow creme. Eat it right from the container or scoop it out and bake it as a tray of cookies — either way you'll be ordering more!
Buy It:Doughp Cookie Dough, $39 – $59
Bobo's Pumpkin Spice Oat Bites
This brand-new offering from Bobo's is made from 100% organic rolled oats and features hints of cinnamon and pumpkin to give you the best of fall in a bite-sized snack.
Buy It:Bobo's, $26.94 for box of 30
Pepperidge Farm Pumpkin Spice Swirl Bread
There's no easier way to spice up your breakfast than by adding a few slices of this dreamy bread to your toaster. Each piece is swirled with actual pumpkin spice to give you a delicious treat that tastes just as good as it smells.
Buy It:Pepperidge Farm, $3.99
Pepperidge Farm Pumpkin Cheesecake Cookies
These soft baked cookies from Pepperidge Farm are filled with smooth cream cheese chips and made with real pumpkin, spices and brown sugar to give you a yummy fall treat that pairs perfectly with a piping hot PSL.
Buy It:Pepperidge Farm, $3.89
Pepperidge Farm Pumpkin Spice Milano Cookies
These returning favorites from Pepperidge Farm combine the silky dark chocolate goodness of classic Milano cookies with sweet and savory pumpkin filling.
Buy It:Pepperidge Farm, $3.89
nutpods Pumpkin Spice Creamer
This seasonal non-dairy creamer from nutpods is filled with all your favorite pumpkin spice flavor notes — minus the sugar and added carbs!
Buy It:nutpods, $14.95 for pack of 3
Jeni's Splendid Ice Creams Pumpkin Cake Roll Ice Cream
This irresistible ice cream flavor from Jeni's is swirled with ribbons of spiced sweet cream cheese and fluffy chunks of pumpkin cake to give those with a sweet tooth the best of both worlds.
Buy It:Jeni's Splendid Ice Creams, $12
Califia Farms Pumpkin Spice Cold Brew with Almond Milk
No advanced steeping, extra pinches of cinnamon or dashes of milk are needed thanks to this yummy pumpkin spice-flavored bottled cold brew from Califia Farms. Take it from us — it'll help keep your mornings running as smoothly as possible. The brand's Almond Milk Pumpkin Spice Coffee creamer — which is made from a spicy combination of almond milk, coconut cream, pumpkin puree, cinnamon, ginger and nutmeg — will also be making an appearance this season.
Buy It:Target, $5.99
Clif Bar Spiced Pumpkin Pie Energy Bars
Eating pumpkin pie on-the-go has never been easier thanks to these energy snacks from Clif Bar. Not only is the flavor beloved by fans, each purchase helps the brand get one step closer to their mission of planting one million new trees by the year 2025.
Buy It:Clif Bar, $16.20 for 12 bars
Cello Rubbed Fontal-Pumpkin Spice Wedge
This fontal offering from Cello Cheese features a yummy blend of cinnamon, pumpkin pie spice and honey on the outside rind to infuse your next date night with some sugar and spice. Just don't forget the wine!
Buy It:Cello Cheese
Nounós Creamery Pumpkin Spice Greek Yogurt
This low-fat, limited-edition Greek yogurt from Nounós Creamery is strained by hand and features a yummy layer of pumpkin spice puree at the bottom and a velvety layer of whole milk yogurt on top. Mix them together to get a swirl of cinnamon and nutmeg in every spoonful.
Buy It:Nounos Creamery
Poppy Pumpkin Spice Popcorn
This unique gluten-free snack offering from Poppy Handcrafted combines classic caramel-covered popcorn with zesty pumpkin spice seasoning and toasted pumpkin seeds. Go ahead and eat it by the fistful.
Buy It:Poppy Handcrafted Popcorn, $11.50
Crate & Barrel Pumpkin Pancake Mix
Milk, eggs, oil and this delicious kit from Crate & Barrel are all you need to make your next batch of pumpkin pancakes. You can even use it in your waffle iron! The brand also has a Pumpkin Spice Quick Bread mix available, if you prefer cake for breakfast because who doesn't!
Buy It:Crate & Barrel, $12.95
Crate & Barrel Pumpkin Spice Caramels
Crate & Barrel's classic caramels get an autumnal upgrade in this exclusive offering. Each bite-sized treat is covered in luscious milk chocolate and features a chewy caramel that's been infused with pumpkin spice at its center. Even better — pumpkin spice-infused sugar crystals also top each one. Crate & Barrel also has these crunchy Pumpkin Spice Almonds for purchase online — you know, just in case you're looking for even more pumpkin-flavored buys.
Buy It:Crate & Barrel, $29.95
Nestle Toll House Pumpkin Spice Cookie Dough
This limited-edition pumpkin spice cookie dough from Nestle Toll House is full of creamy white chocolate morsels and is made from actual Libby's pumpkin puree. For the quintessential pumpkin experience, follow our lead and dip them into a hot PSL instead of a glass of milk.
Buy It:Instacart, $5.29
PBfit Pumpkin Spice All-Natural Peanut Butter Powder
PBfit's innovative and gluten-free pumpkin spice peanut butter powder is made from just four ingredients: peanuts, coconut palm sugar, spices and salt. Add a spoonful into your next smoothie to give your pre-workout routine an instant boost.
Buy It:Amazon, $11.84
Community Coffee Ground Spiced Pumpkin Pecan Pie Coffee
This robust blend from family-owned Community Coffee is naturally-flavored and contains hints of nutmeg and cinnamon to give you a festive beverage all season long. If ground coffee isn't your thing, the brand also offers the brand-new flavor in K-cup form.
Buy It:Community Coffee, $6.99
Salem Baking Co. Pumpkin Spice Moravian Cookies
Not only are these adorable pumpkin-shaped cookies packed full of cinnamon, nutmeg, allspice and cloves, they also come stacked in this beautifully rustic biscuit tin that's absolutely perfect to show off on your counter or kitchen island.
Buy It:Williams Sonoma, $19.95
Williams Sonoma Caramel Pumpkin Butter
This best-selling pumpkin butter contains luscious swirls of cinnamon, ginger, cloves, nutmeg, vanilla and caramel to give you a lovely condiment for your morning toast or after-dinner sundae. You can even add a spoonful of it to iced coffee and milkshakes! Be sure to try Williams Sonoma's Pecan Pumpkin Butter as well.
Buy It:Williams Sonoma, $14.95
Williams Sonoma Pumpkin Lover's Confection Set
This yummy confection set from Williams Sonoma was made for pumpkin fans with a huge sweet tooth. In it, you'll find three festive tins containing different pumpkin-flavored treats like crunchy Spiced Pumpkin Seed Brittle, gooey caramel-and-almond stuffed-Pumpkin Paws and buttery Pumpkin Pecan Bark. Want an additional pumpkin buy? Add a bag of these handmade Pumpkin Caramels to your order!
Buy It:Williams Sonoma, $92.85
Williams Sonoma Pumpkin Cinnamon Pull-Apart Quick Bread Mix
This decadent mix combines two beloved fall desserts — pull-apart bread and pound cake — into a sticky treat that's perfect for the whole family. Don't skimp out on the included caramel sauce mix — it's absolutely divine! For an adult-friendly touch, add in a splash of bourbon. If you're looking for even more pumpkin-based baking projects, grab a few bags of Williams Sonoma's Pumpkin Gooey Bar mix, Pumpkin Pecan Scone mix, Pumpkin Muffin mix, Pumpkin Lover's Quick Bread sampler and their Spiced Pecan and Pumpkin Pancake and Waffle mix. Your pantry will thank you.
Buy It:Williams Sonoma, $15.95
Krusteaz Light & Fluffy Pumpkin Spice Complete Pancake Mix
Water is the only other ingredient you'll need to add to this delicious pumpkin spice pancake mix from Krusteaz, so go ahead and sleep in a little later on Sunday. Krusteaz also offers a multi-purpose pumpkin spice baking mix perfect for pancakes, waffles and quick breads, plus a muffin mix, so stock up!
Buy It:Amazon, $44.95
Foodstirs Organic Pumpkin Spice Cookie Mix
This organic pumpkin spice cookie mix from Foodstirs is full of all the pumpkin and free from all the junk!
Buy It:Foodstirs, $5.99
Nothing Bundt Cakes Pumpkin Spice Cake
Every bite of this spiced pumpkin bundt cake from Nothing Bundt Cakes is sure to be a true delight! Break it out the next time you have company over or find yourself craving a sweet treat.
Buy It:Nothing Bundt Cakes, $22 – $47
Eat Me Guilt Free Pumpkin Spice 2.0 Brownies
Spice up your snack time with these delectable white chocolate-studded pumpkin spice brownies. With 14 grams of protein per brownie, each bite you take is completely guilt-free.
Buy It:Eat Me Guilt Free, $38 for 12
Sheila G's Brownie Brittle® Blondie Pumpkin Spice
Get ready for the ultimate fall indulgence with this limited-edition pumpkin spice brittle from Sheila G's. Each piece features a brown sugar base and is topped with cream cheese chips and cinnamon.
RX Pumpkin Spice Peanut Butter
Just when you thought peanut butter couldn't get any better, RX Bar goes and creates a cozy pumpkin spice-flavored variety! For additional snacking options, grab a box of their limited-edition pumpkin spice bars. But act fast — both usually sell out!
Buy It:RX Bar, $12.99
Two Good Good Save® Pumpkin Greek Low-Fat Yogurt
Every cup of this yummy and good-for-you pumpkin Greek yogurt contains only 2 grams of sugar.
Buy It:Instacart, $5.27
Quest® Pumpkin Pie Protein Bars
Quest's latest limited-edition flavor — Pumpkin Pie — is sure to become your new favorite pre- or post-workout treat. They taste just like traditional pumpkin pie but with a fraction of the calories and sugar, so you can snack without feeling bad.
Buy It:The Vitamin Shoppe, $25.99
Purely Elizabeth Pumpkin Cinnamon Granola
This crunchy granola from Purely Elizabeth is made from ancient grains like quinoa, amaranth and chia seeds, plus pumpkin seeds and other fall spices to infuse some wholesome nutrition into your smoothie, baked crisp, yogurt parfait or cup of ice cream.
Buy It:Amazon, $19
Natural Bliss Pumpkin Spice Oat Milk Coffee Creamer
This velvety oat milk creamer from Natural Bliss is made from actual pumpkin, plus a combination of spices to completely transform your morning cuppa. If you prefer dairy-based coffee creamers, Natural Bliss also offers this returning milk-based variety.
Buy It:Target, $5.39
Coffee Mate Pumpkin Spice Non-Dairy Coffee Creamer
One spoonful of this pumpkin-y non-dairy creamer from Coffee Mate will breathe new life into your morning roast. Coffee Mate also offers this yummy creamer in single-serve tubs, so it's easy to achieve optimal pumpkin spiciness.
Buy It:Target, $2.99
Philadelphia Pumpkin Spice Cream Cheese Spread
Want to make your morning bagel even better? Add a generous smear of this pumpkin spice-flavored cream cheese to it!
Buy It:Instacart, $4.94
Super Coffee Maple Pumpkin Ready-to-Drink Coffee
This ready-to-drink maple pumpkin coffee makes mid-day energy crashes a thing of the past. It's made from a buzzy blend of protein, antioxidants, MCT oil and, of course, creamy pumpkin and maple. Best of all — it's completely sugar-free. The flavor is also offered in coffee pod-form and as a creamy coffee creamer to give you more than enough ways to enjoy it this season.
88 Acres Organic Pumpkin Seed Butter
This ultra-smooth roasted pumpkin seed butter from 88 Acres is subtly sweet and pairs beautifully with fruit jellies or stirred into a hot bowl of oatmeal.
Buy It:88 Acres, $14.99
Compartes Pumpkin Spice Gourmet Chocolate Bar
This limited-release bar from Compartes let's you eat white chocolate and pumpkin at the same time. It's studded with cinnamon and nutmeg to make each and every morsel truly one-of-a-kind.
Buy It:Compartes Gourmet Chocolates & Chocolate Gifts, $9.95
Talenti Pumpkin Pie Layers
This indulgent frozen dessert from Talenti consists of 5 alternating layers made from actual pie crust, brown sugar sauce and, of course, pumpkin gelato.
Buy It:Talenti
Special K Pumpkin Spice Breakfast Cereal
This limited-edition offering from Kellogg's Special K line tastes exactly like a slice of pumpkin pie in cereal form. Each spoonful is studded with cinnamon, nutmeg, allspice and ginger and pairs beautifully with whatever milk you choose. Kellogg's Frosted Mini Wheats also has a Pumpkin Spice variety available right now to help you change up your breakfast routine.
Buy It:Target, $3.89
Halo Top Pumpkin Pie
This fan-favorite flavor from Halo Top is rich in protein and even has pieces of pie crust scattered throughout the pint!
Buy It:Halo Top, $4.99
Hood Pumpkin Eggnog
Eggnog isn't just for Christmas. This pumpkin spice blend from Hood makes it perfectly acceptable for sipping during fall. It's made from a festive combo of real pumpkin puree and the brand's classic eggnog recipe.
Buy It:Instacart, $4.94
Bake Me A Wish Pumpkin Viennese Coffee Cake
This moist pumpkin coffee cake from Bake Me A Wish makes the perfect shippable gift for the pumpkin lover in your life — just make sure you ship one to yourself too! Go ahead and order one of the brand's classic pumpkin pies while you're at it too.
Buy It:Bake Me A Wish, $47
Bubbies Pumpkin Mochi Ice Cream
Not only do these yummy pumpkin ice cream-filled mochis make eating a frozen dessert in cooler temperatures a must, at only 90 calories per pillowy round, it's also completely acceptable to eat two (or all six) in one sitting.
Buy It:Bubbies
Bonne Maman Limited-Edition Pumpkin Spice Spread
This luscious pumpkin spice spread from Bonne Maman is a fan-favorite year-after-year. A smooth blend of ground cinnamon, nutmeg and clove spices give it a lovely richness that pairs beautifully with sweet and savory items. It usually sells out, so be sure to stock up!
Buy It:Bonne Maman, $4.49
Noosa Pumpkin Yogurt
This delectable pumpkin yogurt from Noosa is perfect for those mornings when pumpkin muffins, waffles and pancakes just won't cut it.
Buy It:Noosa
Knipschildt Chocolatier Pumpkin Collection Chocolate Box
Buttery pumpkin spice ganache is encased in dark chocolate to create these artisanal truffles from Knipschildt Chocolatier. The brand also offers a boo-tiful ghost bon bon variety, which also features a yummy pumpkin spice filling.
Buy It:Goldbelly, $32
Starbucks Pumpkin Spice Ground Coffee
Ever wanted to brew an entire pot of pumpkin spice coffee? Well, now you can. Snag a box of the brand's K-cups and instant PS latte packs for coffee making in a hurry.
Buy It:Target, $7.49
Pillsbury Pumpkin Spice Cookie Dough
These limited-edition, place-and-bake pumpkin cookies from Pillsbury are stuffed with velvety cream cheese-flavored chips to give you the perfect amount of sweetness in every mouthful. Bonus – it's also completely safe to eat the cookie dough raw, since it's made with heat-treated flour and pasteurized eggs.
Buy It:Target, $2.69
Swiss Miss Pumpkin Spice Hot Cocoa Mix
These limited-edition hot cocoa packets from Swiss Miss combine creamy chocolate with pumpkin spice to give you a unique frothy beverage that's great for changing temperatures.
Buy It:Amazon, $27.48 for 12 packs
Pumpkin Spice Cheerios
Three cheers for these delicious pumpkin spice Cheerios!
Buy It:Target, $4.69
Baileys Original Irish Cream Pumpkin Spice
The only thing better than hot chocolate is hot chocolate spiked with this dreamy pumpkin spice Baileys.
Buy It:Woods Wholesale Wine, $27.99
Siggi's Pumpkin & Spice Lowfat Yogurt
Siggi's is back with their fan-favorite seasonal yogurt which we think is perfect for any time of the day.
Buy It:Siggi's
Nature's Path Frosted Pumpkin Pie Toaster Pastries
These delectable toaster pastries from Nature's Path are the perfect excuse to eat pumpkin pie for breakfast.
Buy It:Target, $2.99
KIT KAT Pumpkin Pie
These Hershey miniatures combine two of your favorite desserts into one!
Buy It:Hershey's Store, $5.99
Pillsbury Grands! Pumpkin Spice Rolls with Pumpkin Spice Icing
These easy-to-make pumpkin spice rolls are ooey, gooey and totally delicious.
Buy It:Target, $5.89
Green Mountain Coffee Pumpkin Spice Coffee K-Cups
Get your pumpkin spice fix in just minutes with these single-serve coffee pods.
Buy It:Amazon, $22.99
Ellenos Pumpkin Pie Greek Yogurt Cups
This limited-time offering from Ellenos is sure to become your new obsession. Each cup features traditional Greek yogurt with yummy swirls of pumpkin puree and a cinnamon-infused pumpkin crumble topping to give you an irresistible snack with a convenient lid.
Buy It:Instacart, $7.69
Sante Nuts Pumpkin Spice Pecans
Jazz up your typical trail mix by throwing in a handful of these pumpkin spice-covered pecans.
Buy It:Santé Specialty Foods, $12 for 2 packs
KIND Caramel Almond Pumpkin Spice Bars
These delicious snack bars combine three of your favorite fall flavors together: caramel, almond and, of course, pumpkin spice!
Buy It:Amazon, $25 for 12 pack
Jordan's Skinny Syrups Pumpkin Collection Trio
Perfect for mochas, cappuccinos, macchiatos and regular ole' lattes, these 0-calorie syrups are an easy way to dress up whatever's in your cup. Each set comes with the following three flavors: Pumpkin Spice, Pumpkin Caramel and Pumpkin Cheesecake.
Buy It:Bed Bath& Beyond, $9.99
Bigelow Pumpkin Spice Tea
If you aren't a fan of coffee, this pumpkin spice tea gives you all of the PSL fun with none of that coffee bitterness.
Buy It:Amazon, $22.19 for 6 boxes
Kodiak Cakes Pumpkin Flax Flapjack & Waffle Mix
This pumpkin flax flapjack mix definitely isn't your mother's pancake breakfast. It's packed with 10 grams of protein per serving and is made from 100% whole-grains to kickstart your morning on a nutritious note.
Buy It:Target, $4.99
Dunkin' Pumpkin Spice-Flavored Ground Coffee
"The kinda flavor you fall for." Those are the words you'll find printed across the top of this bagged ground pumpkin spice-flavored coffee from Dunkin'. We got to admit after drinking a few cups ourselves, they're onto something! Dunkin' also offers the coffee blend in K-cup form.
Buy It:Amazon, $10.07
The Republic of Tea Pumpkin Spice Black Tea
No one ever said pumpkin spice was limited to lattes; this full-bodied blend lets you enjoy all the zesty spice notes of pumpkin in tea form.
Buy It:The Republic of Tea, $12.25
Premier Nutrition Pumpkin Spice Protein Shakes
This limited-edition flavor lets you enjoy the spicy sweetness of pumpkin spice all fall long. Grab a bottle as you head to the gym in the morning or enjoy it after a long workout to feel refreshed and fueled.
Buy It:Sam's Club, $22.18
Epic Pickles Pumpkin Spice Pickles
Believe it or not, these quirky limited-release pickles are jarred in a zesty brine that's actually made from vinegar, nutmeg and allspice. It's definitely a grocery purchase you'll find yourself talking to the neighbors about.
Buy It:MOUTH, $9
Hostess Pumpkin Spice Twinkies
The star behind these limited-edition Twinkies is the pumpkin spice-flavored cream you'll find inside each one.
Buy It:Target, $2.99
Elmhurst 1925 Pumpkin Spice Oat Creamer
This limited-edition pumpkin spice oat creamer from Elmhurst 1925 is made from whole-grain oats and spices.
Buy It:Elmhurst 1925, $35.94 for 6
Pop-Tarts Pumpkin Pie Toaster Pastries
Forget the hand rolled pie crust! These seasonal Pop Tarts are filled with a delicious pumpkin pie-flavored filling and are topped with the brand's signature white icing to give you a handheld version of the classic dessert.
Buy It:Target, $3.29
Simple Mills Pumpkin Muffin Mix
Dessert and pumpkin spice lovers of all ages will be the very first ones to tell you that pumpkin bread and pumpkin muffins are a staple of the fall baking season. Thanks to these delicious baking mixes from Simple Mills making both has never been easier. The brand uses 8 simple ingredients including almond flour, organic coconut sugar, cinnamon, nutmeg, cloves and pumpkin to give you and yours a yummy dessert that not only tastes amazing but is also healthier too! Their Pumpkin Pancake and Waffle Mix is also a must-buy.
Buy It:Amazon, $5.51
Maple Craft Pumpkin Spice Syrup
Whether you drizzle it over pancakes and waffles or mix it into a cocktail or a cup of coffee, this pumpkin-flavored maple syrup from Maple Craft is sure to leave you wanting more.
Buy It:Maple Craft Foods, $12.99
Yogi Pumpkin Spice Herbal Tea
We were already sold on this tea once we heard it was pumpkin spice-flavored, but an added bonus? It's said to ease tension and promote relaxation. If you'll excuse us, we're going to go brew a big cup.
Buy It:Amazon, $23.88
Saratoga Peanut Butter Company Pumpkin Pandemonium Peanut Butter
Whether you use it to elevate a basic peanut butter and jelly sandwich or you eat it directly out of the jar with a spoon, this delicious pumpkin-flavored peanut butter from women-owned Saratoga Peanut Butter Company is an essential fall buy.
Buy It:Saratoga Peanut Butter Company, $9.00
Sprinkle Pop Pumpkin Pie-Flavored Sprinkles
Not only are these autumnal-colored sprinkles beautiful to look at, they taste exactly like pumpkin pie, too!
Buy It:Sprinkle Pop, $6.00
Harney & Sons Pumpkin Spice Tea
There's a reason Harney & Sons is known for being "master tea blenders" — their teas are some of the best in the world. This pumpkin spice variety, which is available in both sachets and as loose tea, is made from a refreshing combo of rooibos, pumpkin flavor, cinnamon, cloves and nutmeg. The end result is a red beverage that's as bright in flavor as the container it comes in.
Buy It:Target, $6.89
Organifi Gold Pumpkin Spice Powder
Add a bit of pumpkin spice to your night-time routine with Organifi's limited-edition fall drink. It's gluten- and soy-free and is made from 10 superfoods including turmeric, ginger, ceylon cinnamon and nutmeg, clove and allspice.
Buy It:Organifi, $69.95
Dandies Vegan Pumpkin Spice Marshmallows
Not only are these mini marshmallows completely free of artificial flavors and colors, they taste just like real pumpkin!
Buy It:Dandies, $3.39
Gigantic Smashing Pumpkin Candy Bar
Billed as a "sortasweet" candy bar, this newest offering from Gigantic has everything you know and love about a traditional chocolate bar — chocolate, caramel and crunchy nuts — except in this case, the caramel is plant-based and cinnamon, nutmeg and pumpkin pie spice are also thrown into the mix. It'll be available for purchase on September 9th.
Buy It:Gigantic Candy, $27.99 for 8 pack
Source: Read Full Article