Crispy chicken thigh with angel hair, mushroom and garlic butter cilantro sauce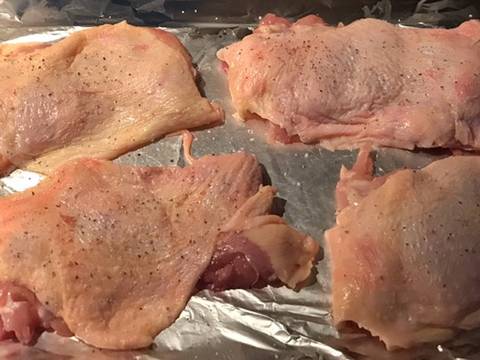 Salt and pepper the skin of the thighs and slowly sear skin side down until golden brown. Salt and pepper the flesh side and flip, quickly sear the other side. Place in the oven to keep warm. ( I use a bacon press to really get the skin crispy.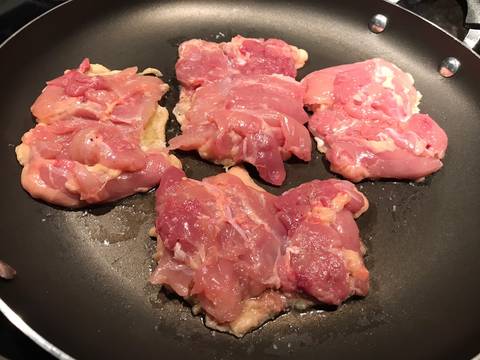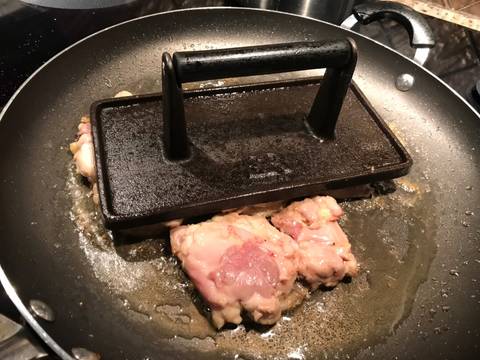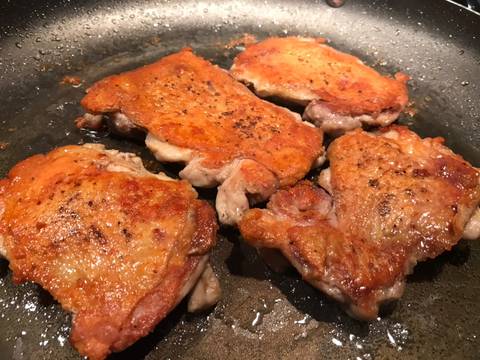 Add 3 pats of butter along with the mushrooms to the pan scraping up the brown bits, add salt and pepper and sear until golden brown.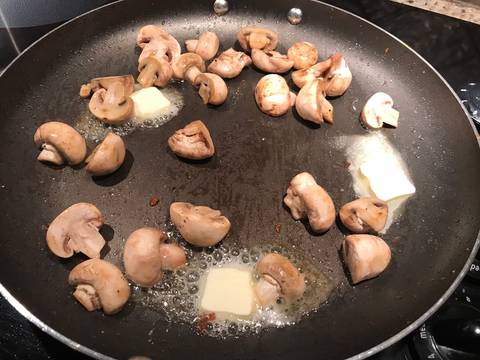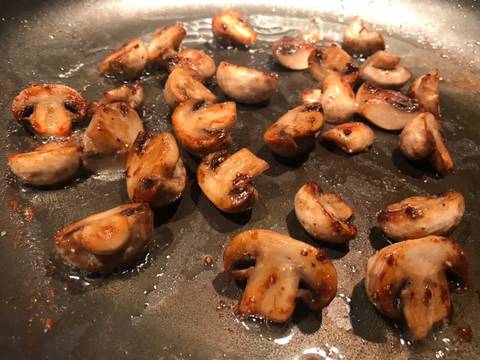 Lower the heat and add the garlic and sauté for a few minutes until fragrant.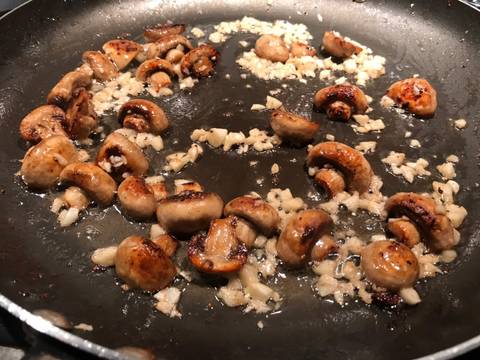 Add the chicken stock, juice from a half lemon, a few pinches of cilantro, a couple pinches of salt and simmer until reduce by half, taste for seasoning.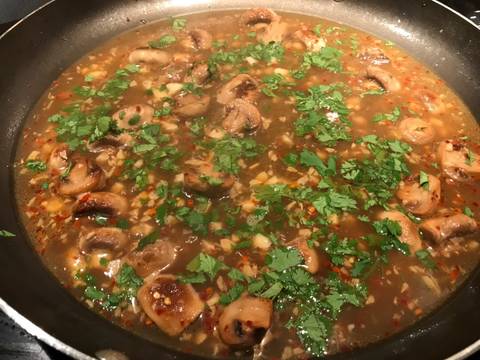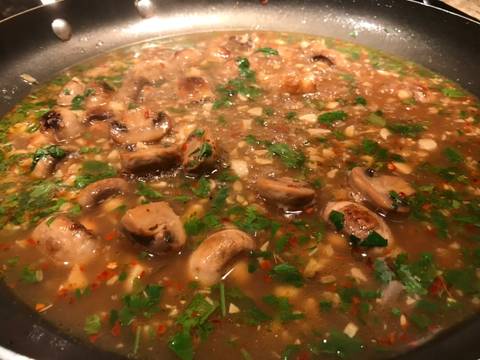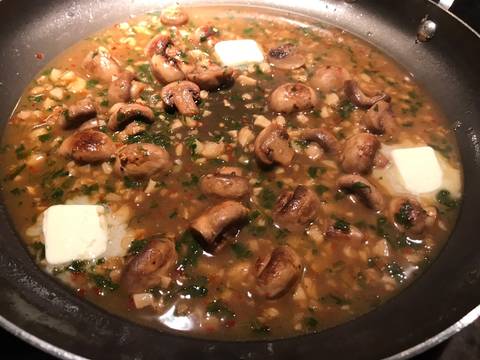 Add a few pats of butter and then the pasta and toss well adding Asiago as the pasta is heating up, continue tossing.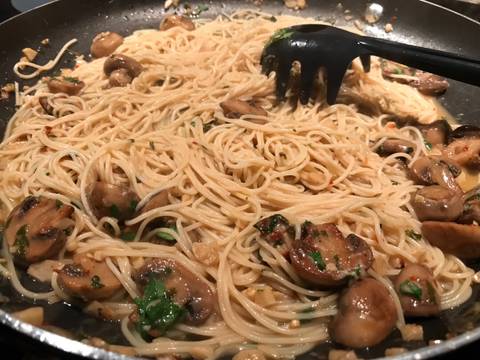 Serve the chicken thigh over a bed of the pasta and finish with a squeeze of lemon and some more Asiago and cilantro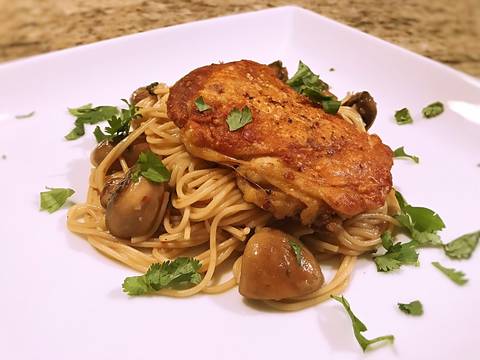 Source: Read Full Article