Baked Rigatoni with Sausage
Total:

50 min

Active:

30 min
Ingredients
Topping:
Pasta:
Directions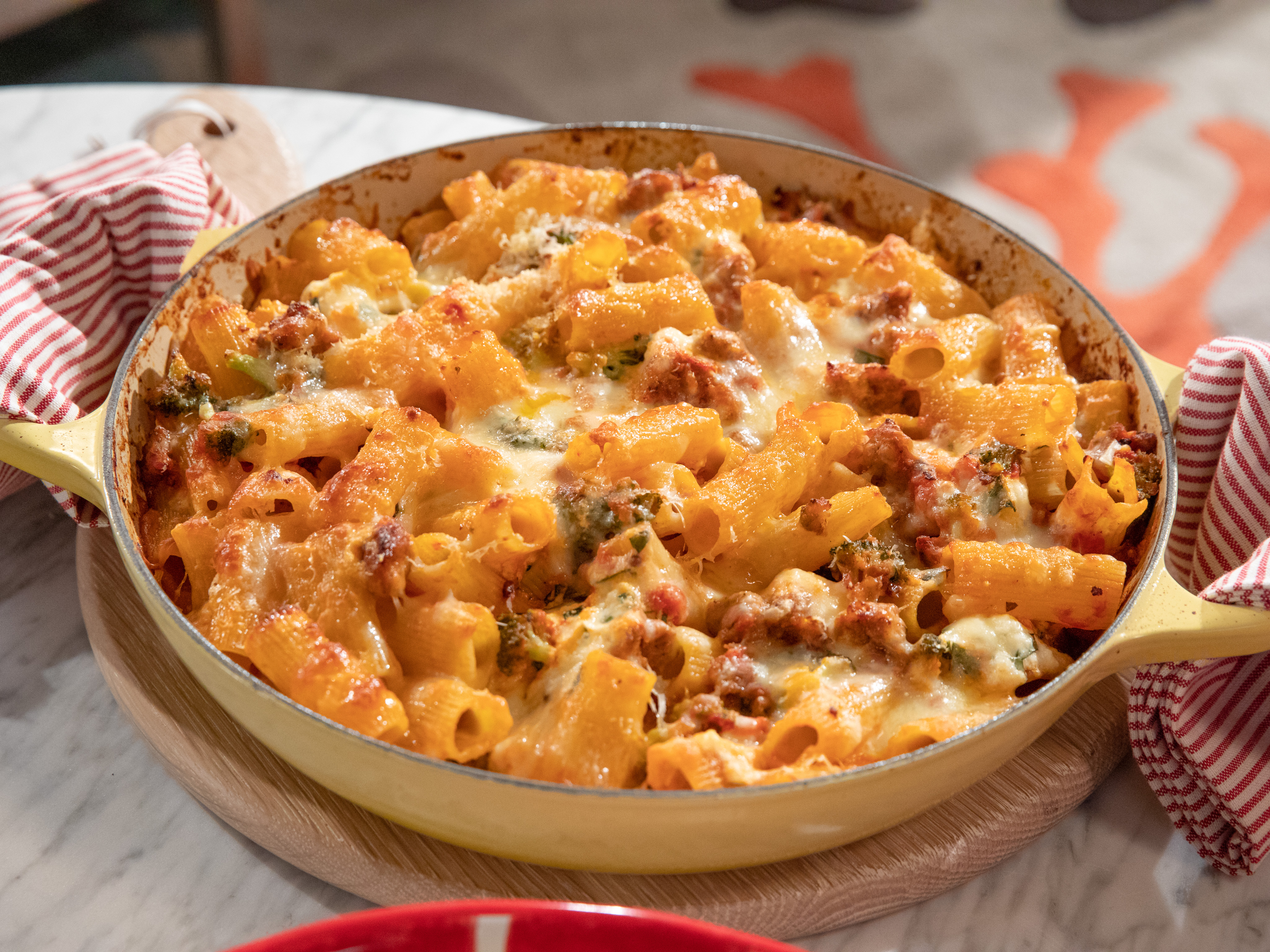 Preheat the oven to 400 degrees F.
For the topping: Add the ricotta, basil, and salt to a small bowl. Stir together with a rubber spatula. Set aside.
For the pasta: Bring a large pot of water to boil. Season well with salt and cook the rigatoni for 5 minutes. Drain well, reserving 1/2 cup pasta water.
Meanwhile, heat a large braiser or ovenproof skillet over medium-high heat. Add the olive oil and sausage to the pan. Cook, stirring often and breaking apart the meat with the back of a spoon, until beginning to brown, about 7 minutes. Add the broccoli and garlic and cook to marry the flavors, about 3 minutes. Stir in the marinara and 1/4 teaspoon salt until fully combined. Add the pasta to the pan and sprinkle with 1/2 cup of the Parmesan cheese. Toss well to coat. Add the reserved pasta water to thin the sauce slightly.
Dollop the ricotta cheese mixture evenly over the top. Nestle the ricotta mixture into the pasta and cover with some of the pasta. Sprinkle with the mozzarella and remaining 1/2 cup Parmesan cheese and bake until golden brown and bubbly, about 20 minutes. Allow to sit for 5 minutes before serving.
Source: Read Full Article