Grilled Pesto Pizza with Marinated Mozzarella and Tomatoes
Total:

1 hr

Active:

45 min
Ingredients
Directions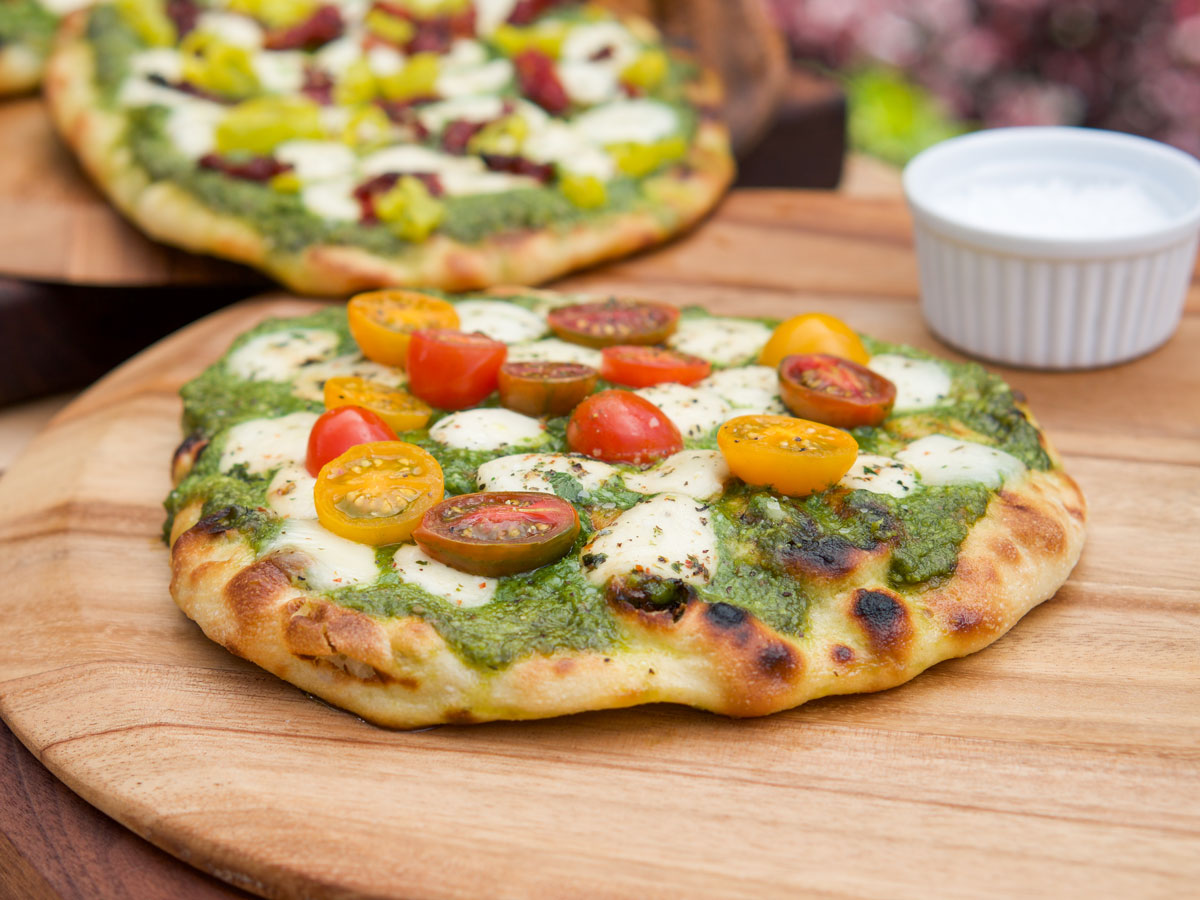 Add to a high-powered blender the basil, arugula, Parmesan, garlic and a pinch of salt and blend while streaming in the mozzarella oil until smooth. Taste and add salt as needed. Set aside.
Preheat an outdoor grill to high (500 to 550 F.) While your grill is heating, lightly oil a large sheet pan (or 3 half-sheet pans) and place your dough balls on top. Use your fingers to stretch the pizza dough balls into a loose circle or oval about 1/8-inch-thick. Don't get too hung up on the shape, irregular is beautiful. Work your way around the dough to make sure that it's an even thickness throughout. Lightly brush oil on the top of the dough as well. Lightly sprinkle the tomatoes with salt.
Place your doughs on the hot grill and close the lid. Cook until golden brown char marks appear and the doughs are cooked on the underside, 2 to 3 minutes. Open the lid of the grill, flip the doughs over and quickly spoon the pesto over top of the cooked side leaving a little border for the crust. Top with the sliced tomatoes and marinated mozzarella. Close the lid and cook until the cheese melts and the doughs are completely cooked through, about 3 minutes. Remove from the grill and enjoy.
Cook's Note
You could also make 1 big pizza with 1 pound of dough.
Source: Read Full Article