This Cheesy Chicken Casserole Is a Ranch-Lover's Dream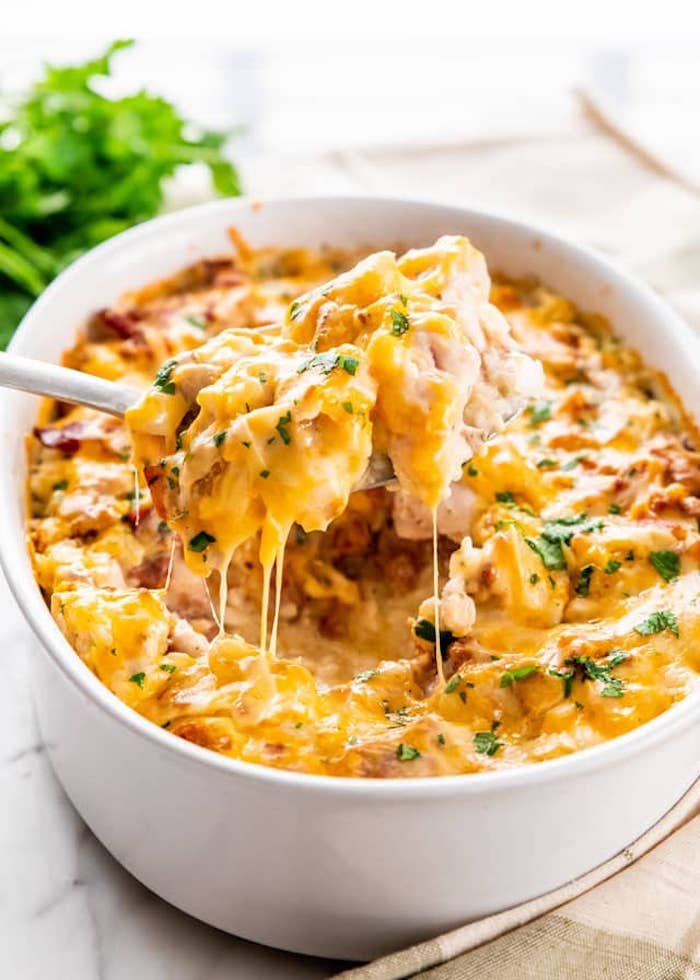 Kitchn's Delicious Links column highlights recipes we're excited about from the bloggers we love. Follow along every weekday as we post our favorites.
A packet of ranch dressing seasoning has been the secret ingredient in countless dips and casseroles across the Midwest, and this creamy, cheesy, chicken bacon ranch casserole is a great example of the form. It's rich, savory, and hearty enough for a Wisconsin winter, and it comes together with almost no effort at all, and you can also cut it into portions and freeze it for later. A great chicken, rice, and cheese dish like this tastes even better when reheated, so it's the perfect thing to keep around for weekday lunches as well as potluck dinners.
Start with a pound of boneless, skinless chicken breasts cut into bite-sized chunks, and combine them with olive oil and half a packet of ranch dressing seasoning mix. Stir that a bit and set it aside to let the flavors mingle while you prepare the rest of the ingredients. It won't take long, because you can just pour the rice, chopped onion and garlic, chicken broth, and half-and-half directly into the casserole dish and stir it around. Mix in the rest of the seasoning mix and some chopped bacon — because clearly this cheesy, creamy chicken ranch casserole is begging for some crispy bacon too — then stir the chicken in with the rest of the ingredients.
To finish it, just top the casserole with shredded cheddar cheese and the rest of the chopped crispy bacon, and bake the whole dish, covered with aluminum foil, for about half an hour. Then take the foil off and bake it for another half an hour. You'll know it's ready to eat when the rice is cooked through.
Vegetables are not a significant part of this casserole, but if you want to add some, go right ahead. The author says you can basically mix in whatever frozen vegetables you want. Broccoli and peas would be great, and corn and carrots sound like great additions too.
It would be hard to find an easier recipe than this throw-everything-in-a-dish-and-cook-it recipe. You don't even need to pre-cook anything on the stove before mixing it into the casserole dish. By the time the rice is finished, the chicken will have had plenty of time to cook through, and the cheese should be nice and melty.
Get the recipe: Chicken Bacon Ranch Casserole from Jo Cooks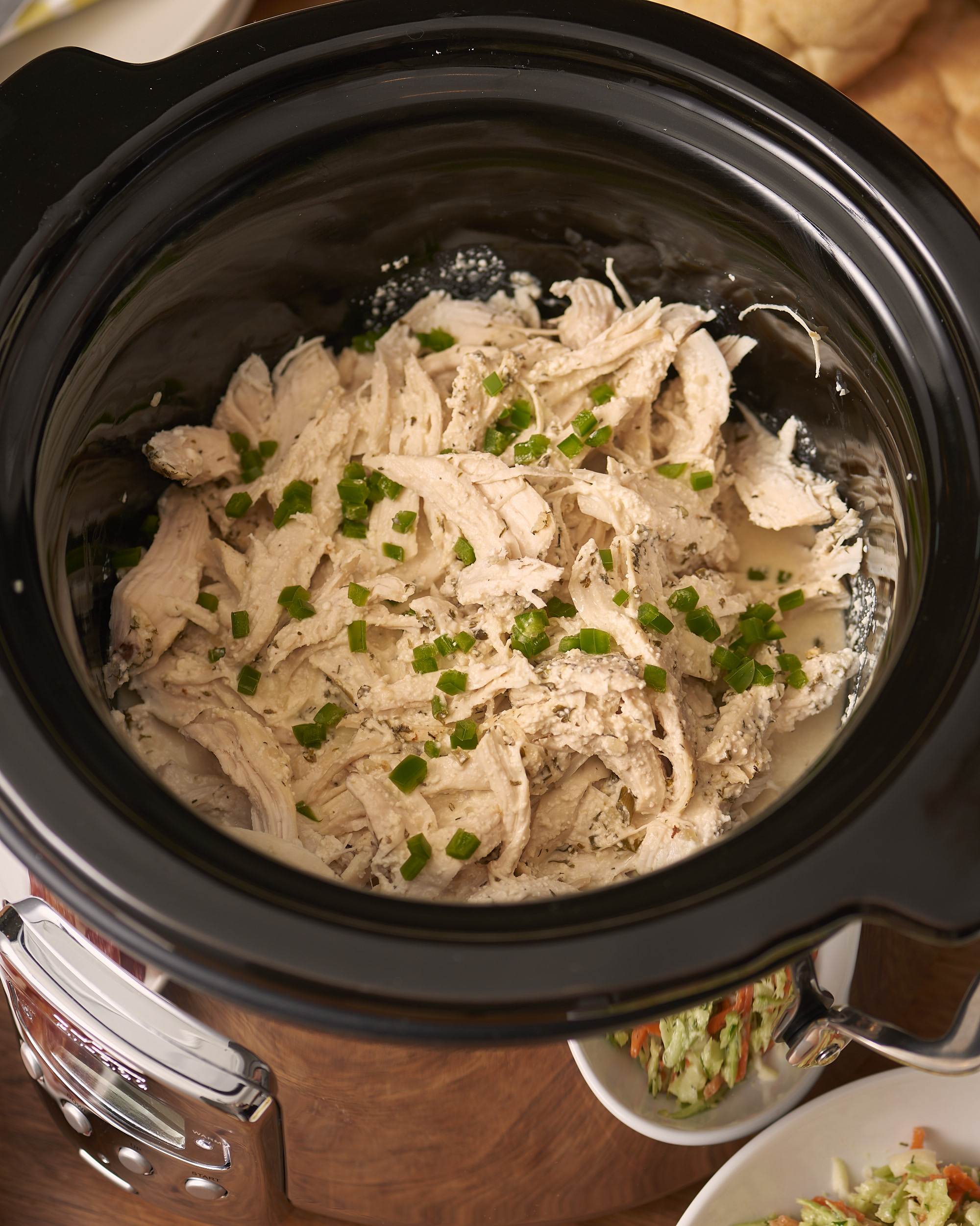 More Delicious Ranch Recipes from Kitchn
Slow Cooker Ranch Chicken Sandwiches
Ranch Chicken Wraps
BBQ Ranch Chicken Bites
Source: Read Full Article