10 Unique Father's Day Gifts You Can Snag for $50 or Less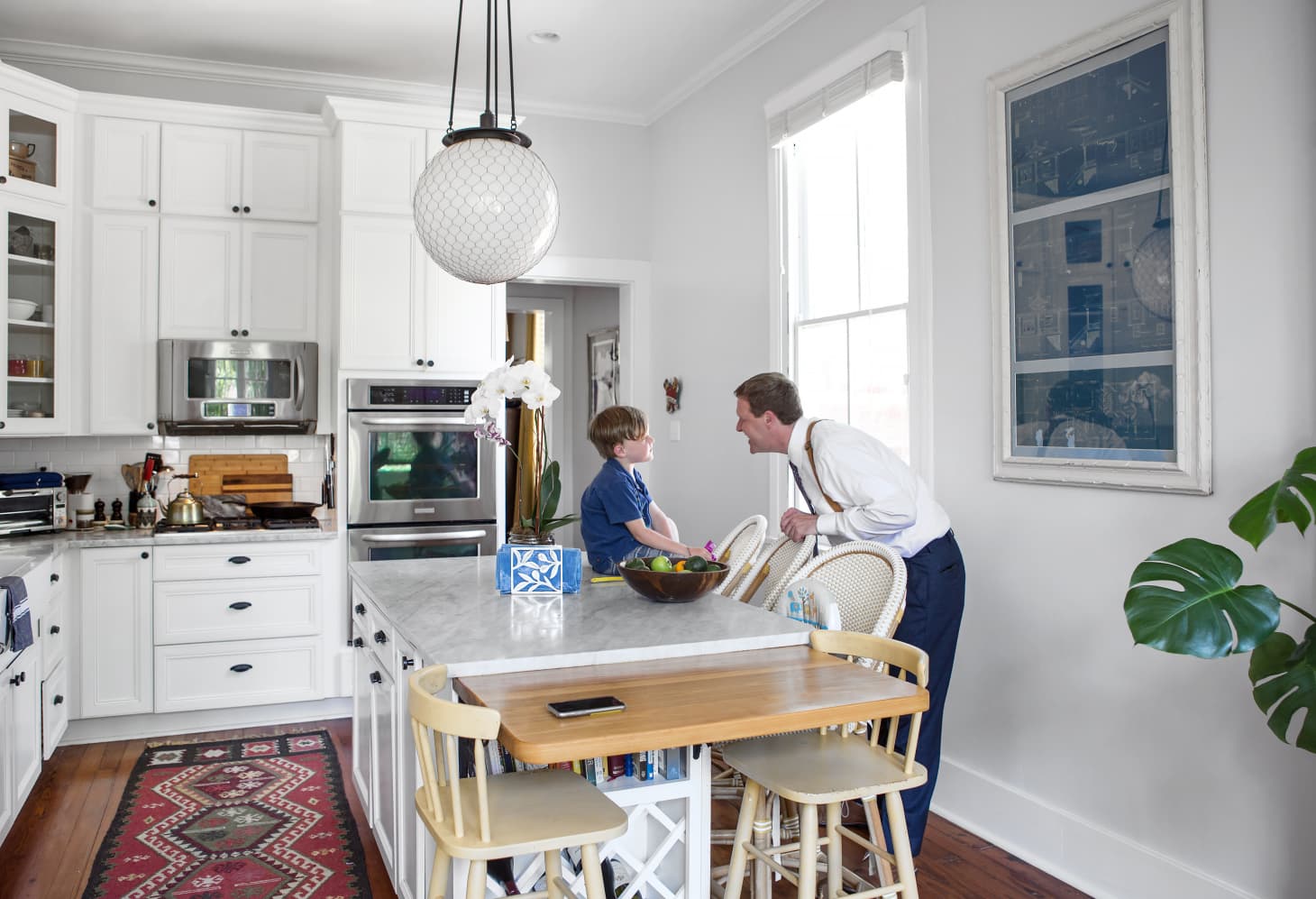 How do you thank your dad for a childhood of weekend pancakes, summer barbecues, and super-fun trips to the grocery store in one little gift? You kind of can't. But you can come pretty darn close with one of the gifts on this list. They're all just $50 or less — although they seem way more expensive — and they're as unique and special as your very own (very weird) dad.
1. Himalayan Salt Vertical Chicken Roaster, $26 at Food52
Whether or not your dad already loves cooking on a Himalayan salt block, he'll get a kick out of this. Unlike other chicken roasters, which depend on a can of beer, this one has a chunky piece of pink salt. As the chicken cooks, the salt imparts all sorts of savory, mineral-y flavors into the bird. And it can be used over and over again.
2. Three Cheers for Three Jerks, $49 for three 2.5-ounce bags at Mouth
Your dad is no jerk! And that's what you'll write in the card that accompanies these artisanal jerkies. They're all made of filet mignon and come in three flavors: original, chipotle adobo, and Memphis BBQ.
3. YETI Rambler, $40
YETI coolers are magical boxes, and their Ramblers are no different. This 26-ounce double-wall vacuum-insulated bottle will help dad keep his coffee — iced or hot — the proper temp, no matter how long his work day happens to be.
4. Recycled Skateboard Coasters, $45 for four at Uncommon Goods
For the dad who'd rather pull out a skateboard than a bike, these coasters are made out of broken skate decks.
5. Star Wars Millennium Falcon Waffle Maker, $50 at Williams Sonoma
Because Millennium Falcon waffles are always better than regular waffles. Not a waffle guy? Williams Sonoma has all sorts of Star Wars-themed gear for nerdy dads.
6. Kombucha Brewing Kit, $45
Some dads can just do everything. If that describes your dad, he might like tinkering with (and quickly mastering) this kombucha brewing kit.
7. Vegetables Unleashed: A Cookbook, $30
Skip the cliché meat/grilling book and get your dad this vegetable-centric book by José Andrés and Matt Goulding. Promoters say it "will transform how we think about — and eat — the vast universe of vegetables." And with recipes for a Smashed Cucumber Salad, Dancing Eggplant, and Tomato Tartar, we can see why.
8. Triumph Sports Kubb Original Game Set, $31 at Jet
Not exactly food- or cooking-related, this wood game will help your dad entertain his friends and family during any upcoming weekend barbecues. Trust us — it's way more fun than cornhole and can still be played with a beer in hand.
Read more: The Lawn Game That's So Much Better than Cornhole
9. Atmos Vacuum Canister, from $29 at West Elm
These high-tech canisters are great for coffee-loving dads. The lids twist back and forth to suck out air and prevent oxidation of the enclosed beans/grounds. Actually, these canisters work with cookies, candy, and more, so keep that in mind!
10. De Buyer 8-Inch Carbon Steel Fry Pan, $31
If your dad loves his cast iron skillet, consider getting this pan to help him expand his arsenal. It's super sturdy and incredibly efficient. Tell your dad to give it a whirl with some salmon fillets, or when he wants to caramelize onions or fry some eggs. Just like with his cast iron skillet, it'll get better and better the more he uses it.
Read more: The Kitchn's Guide to Carbon Steel Pans & Knives
Source: Read Full Article