You Should Snag One Of These Cute Inflatable Pools Because Summer Isn't Canceled
I hate to be the one to say this, but we're more than halfway through summer. If you care about other people and are quarantining at home as much as possible, you're likely in desperate need of a pool or a beach fix fix by now. For those of us who don't have pools in our backyard (especially the city dwellers!), allow me to present to you cute inflatable pools, below, that will get the job done. Whether you want to get a tan, cool off with a beer, or simply want some "me" time, it's possible to do it all from the comfort of your home.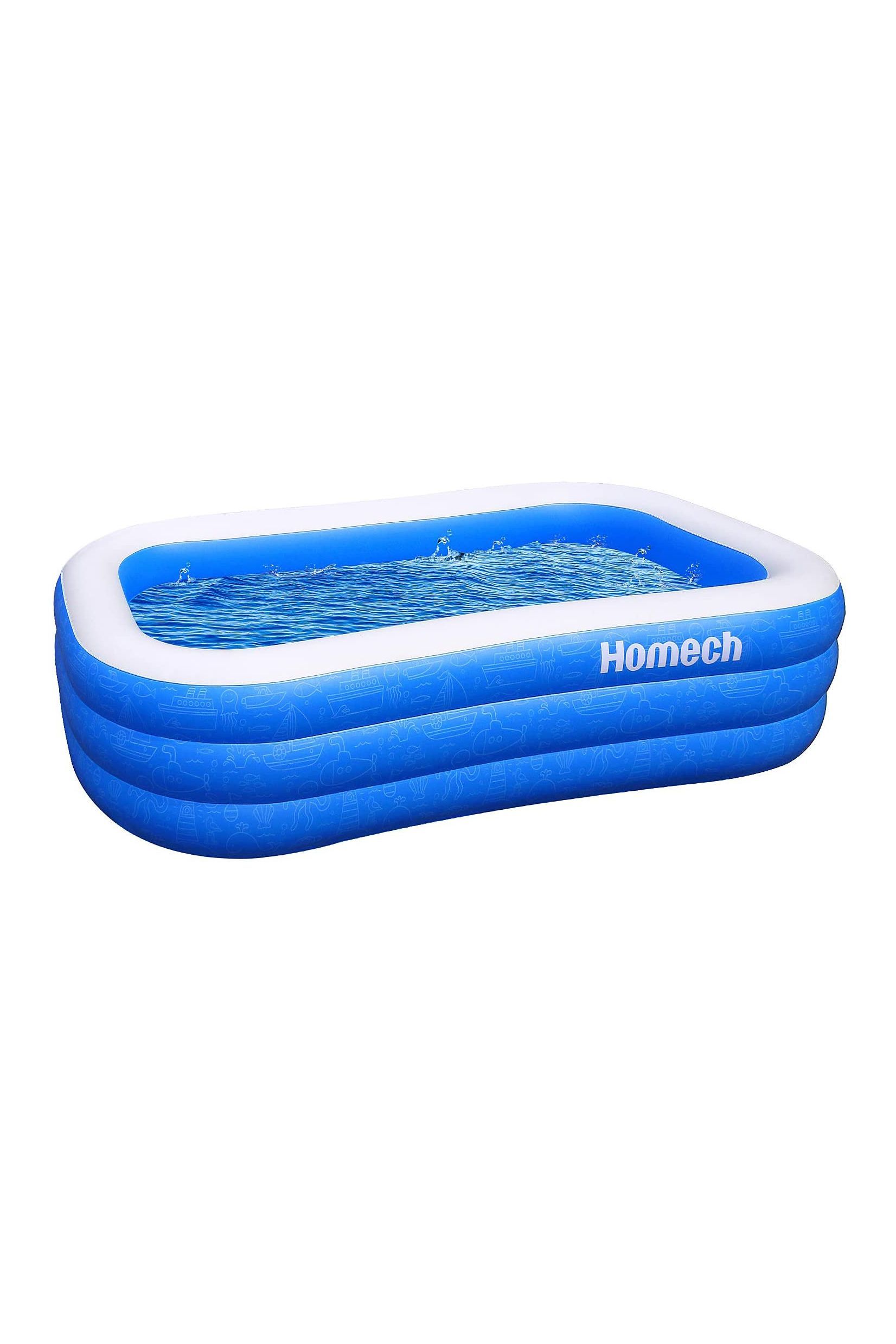 Amazon's Homech inflatable pool is a bestseller for good reason—it's thick, can fit at least three adults, and can hold up to 162 gallons of water. It only takes a few minutes to blow up, but you're going to need to purchase a separate electric pump for that.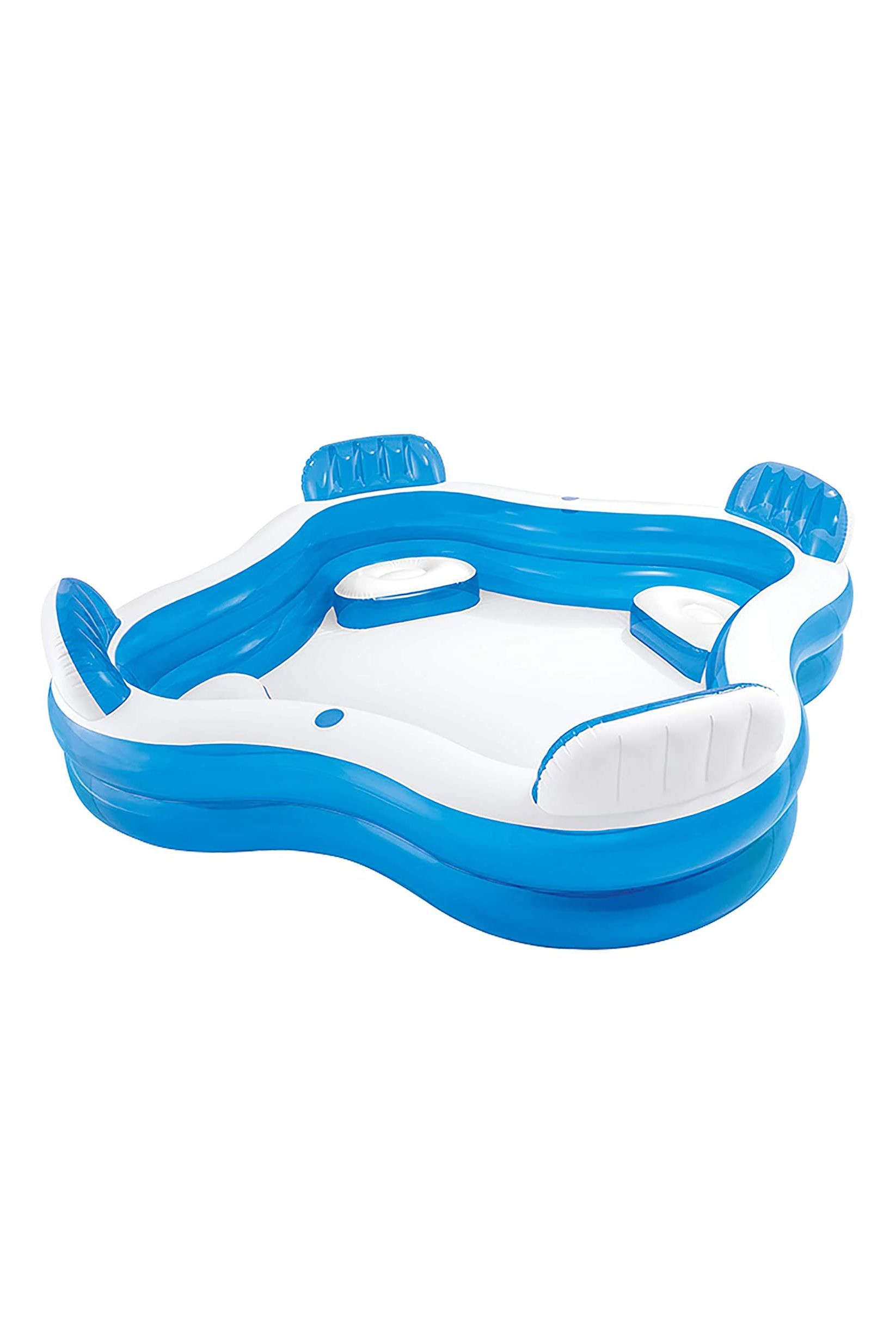 Inflatable pool, but make it an outdoor lounge. This Intex pick comes with four built-in seats with backrests and two drink holders for the days you just want to kick back with a good book and a beer. However, you'll definitely need a decent-size backyard for this one: The pool is 90″ x 90″ x 26."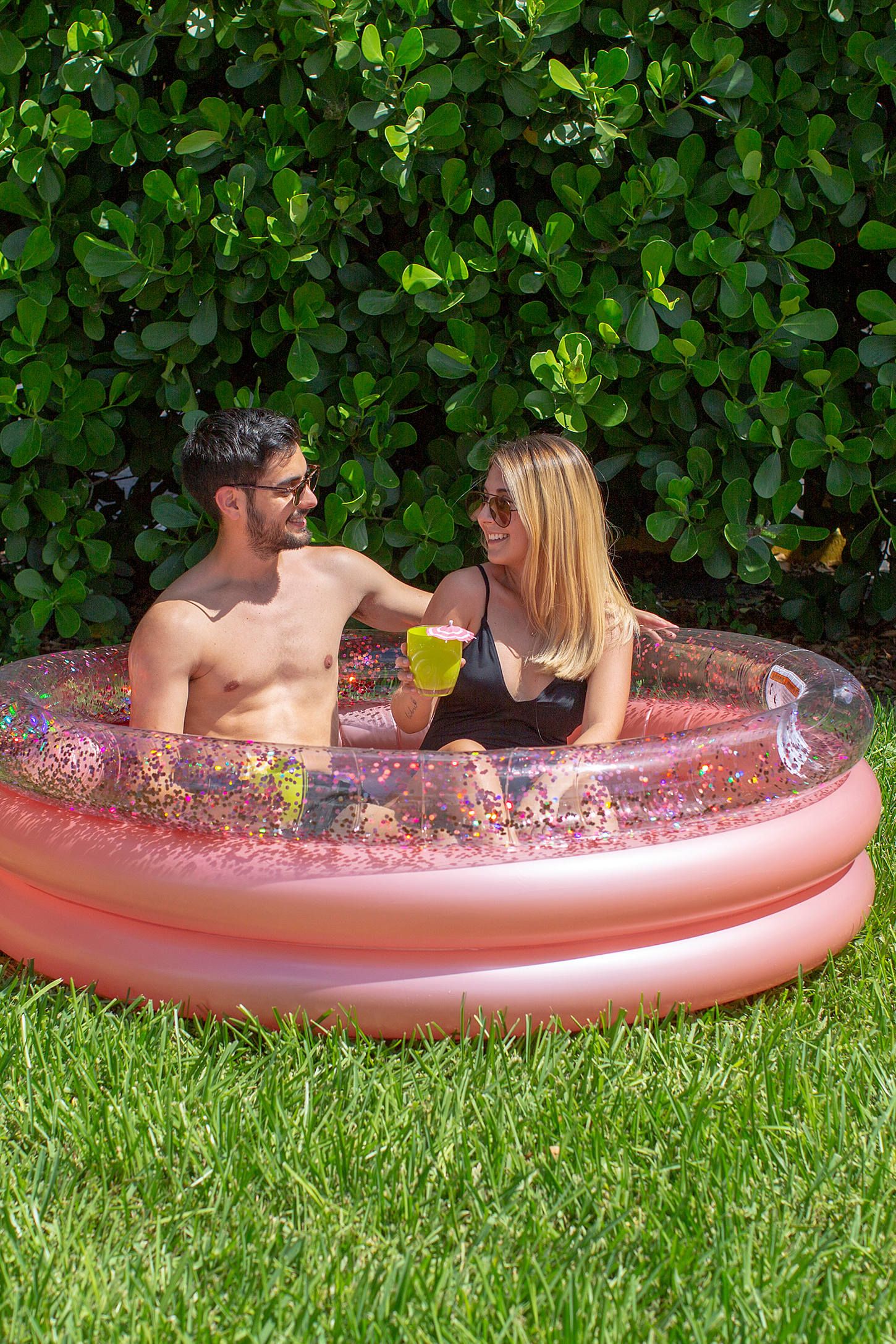 I didn't know how much I needed a glitter mini inflatable pool until I saw this one from PoolCandy. Talk about doing quarantine right.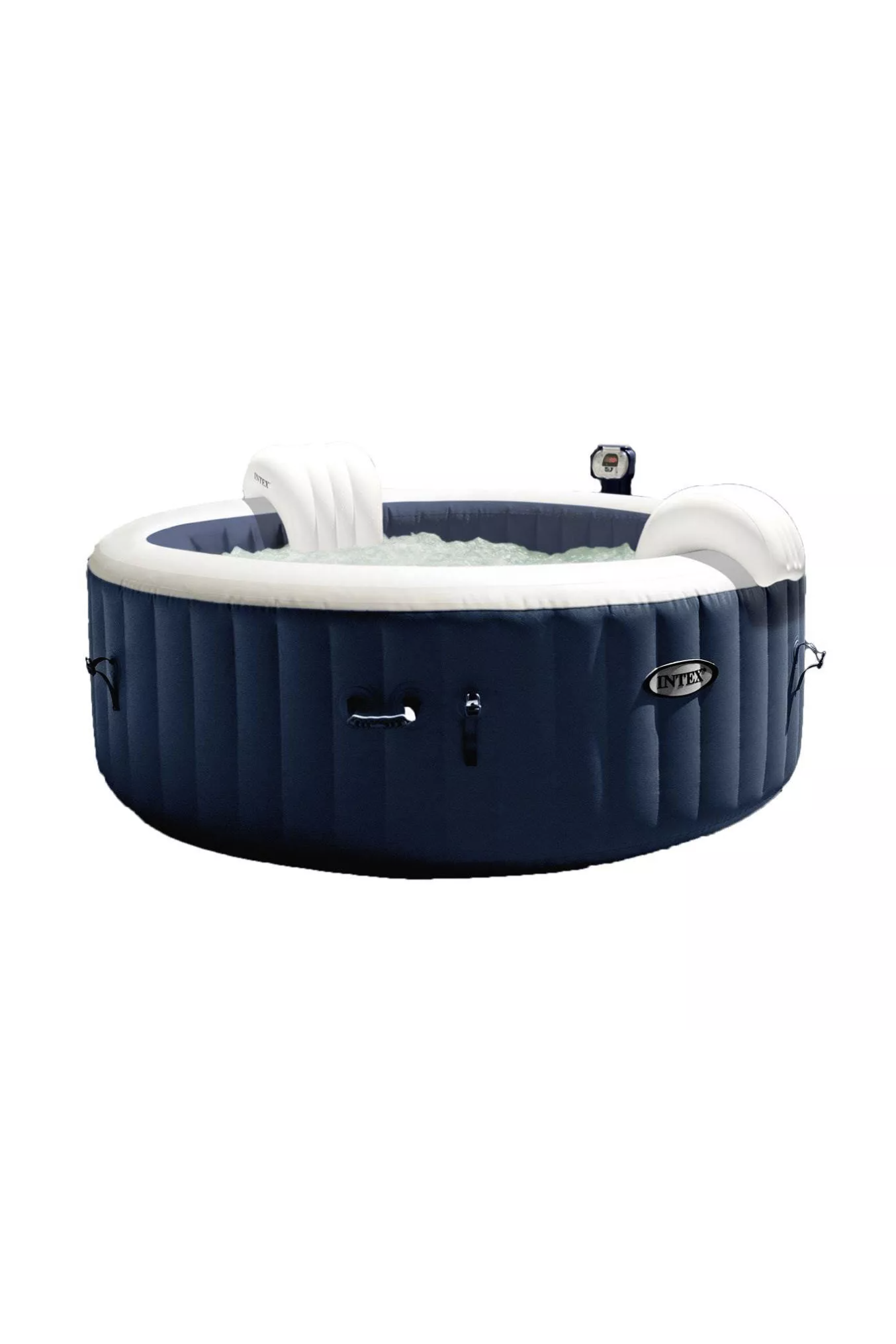 If you're feeling very extra these days, allow Intex's inflatable round hot tub to give you a home spa experience like no other. It comes with 140 high-powered jets and a control panel to make sure the water temperature is exactly how you like it.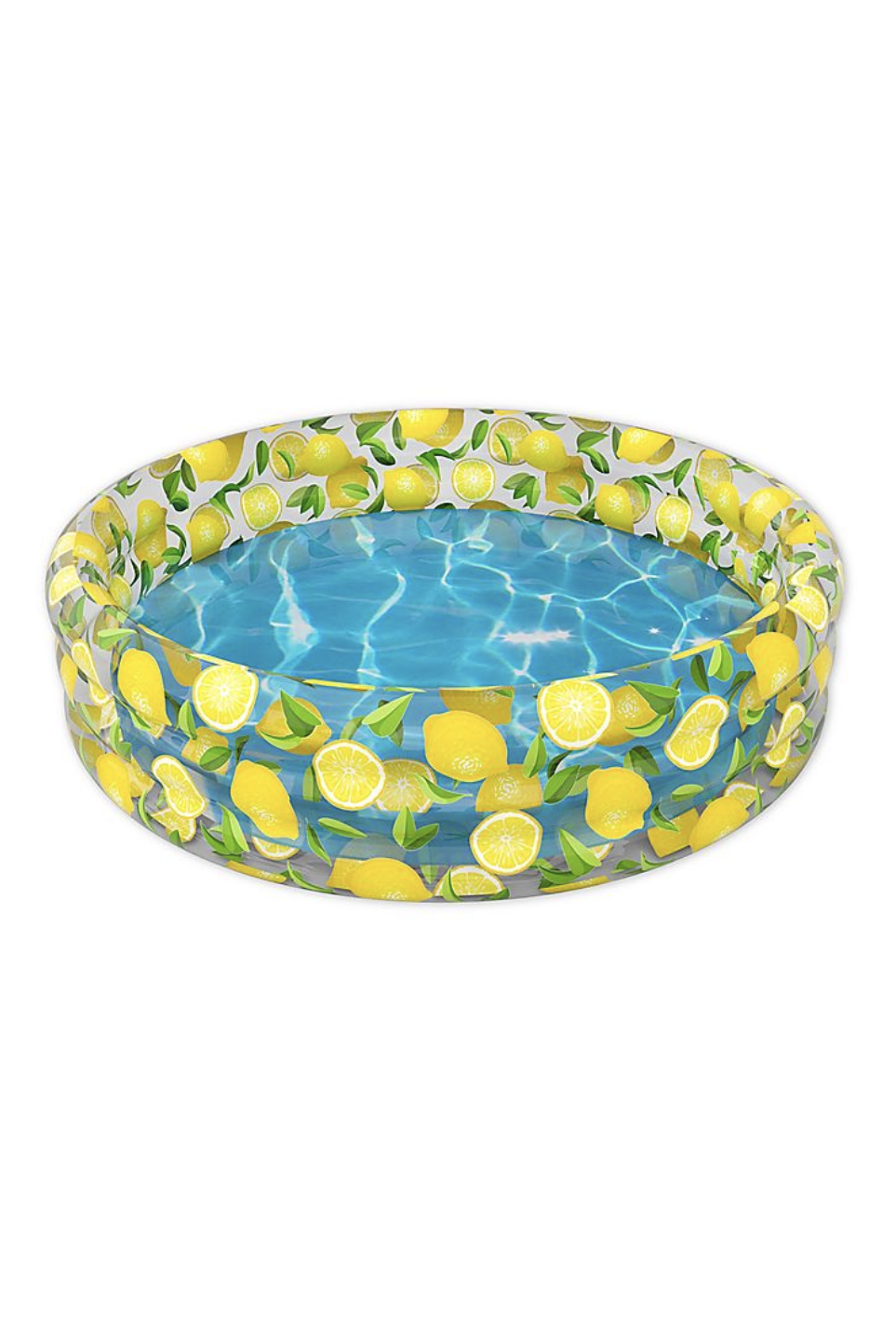 If there ever was a more perfect inflatable pool for the 'gram, this would be it. It's out of stock online, but you can pick it up in-person (while wearing a mask!) at most Bed Bath & Beyond locations. Don't let the kiddie size fool you—as one reviewer wrote, "This was nothing but an adult pool for tanning for me! It's the perfect size and holds a great amount of water. Quality is great and it's so cute with the lemons. Made me want a drink on the side. Buy it!"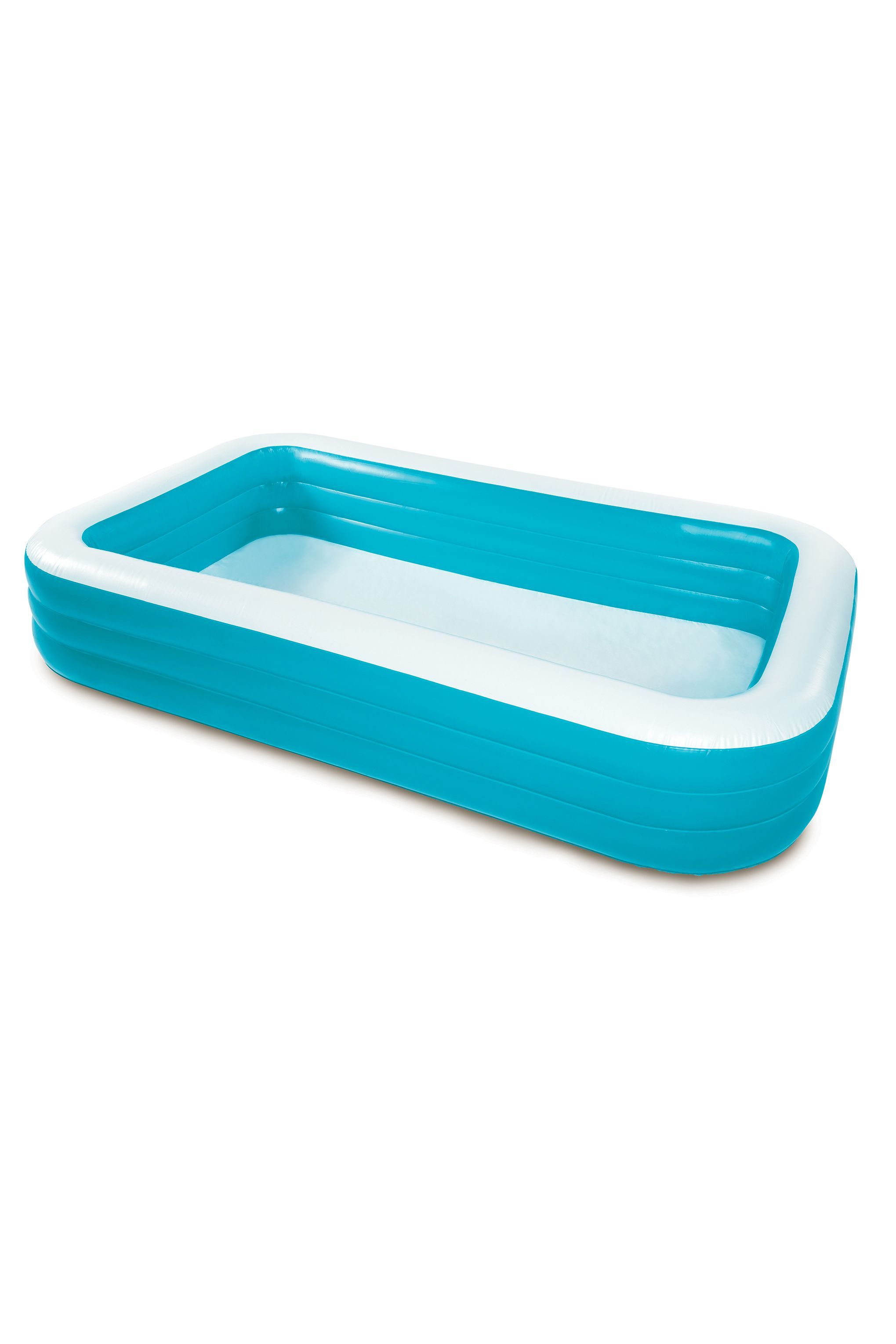 Grab Play Day's top-rated rectangular inflatable pool before it sells out—the 120-inch-long pool belongs in every backyard (that's big enough to fit it) this summer.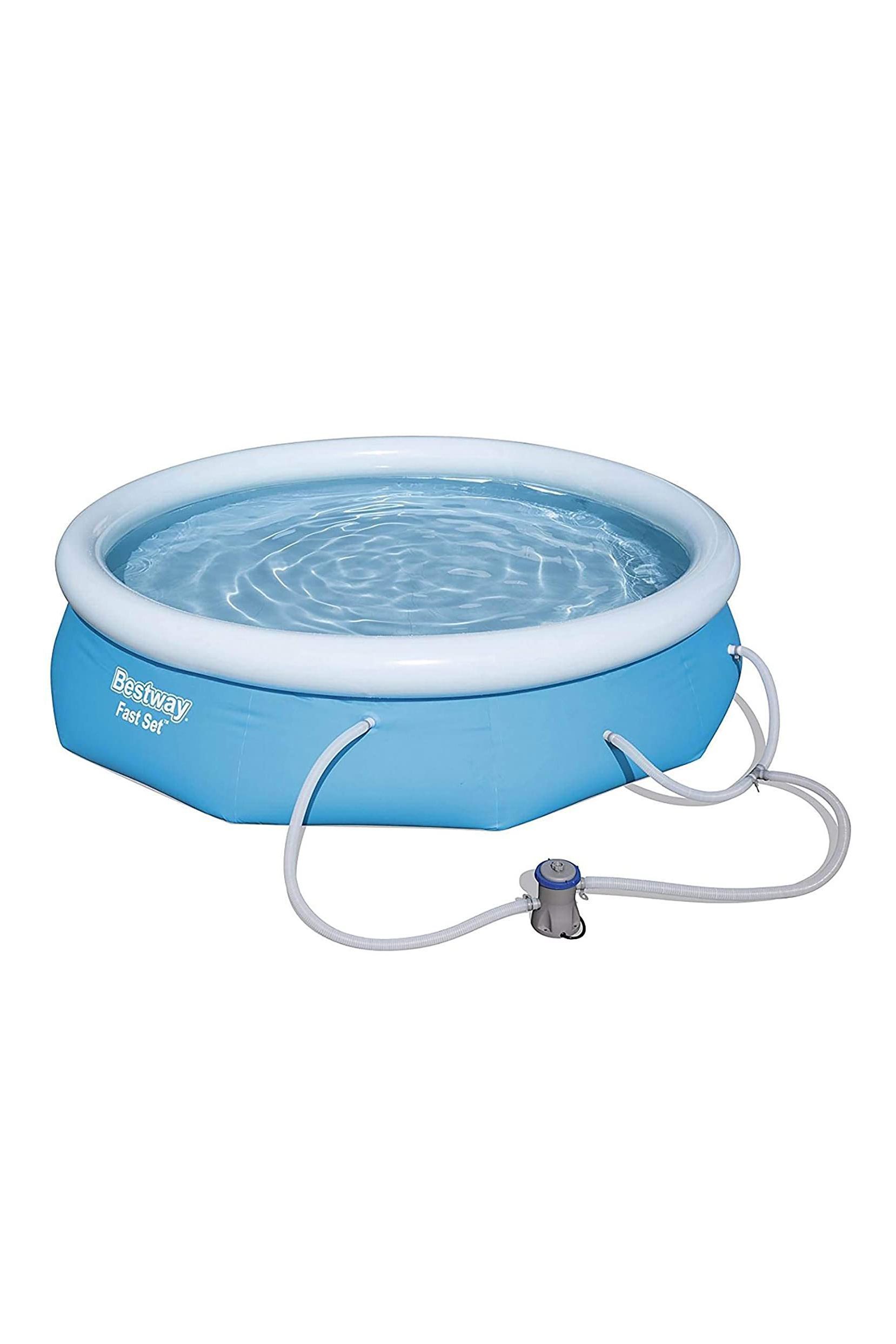 The best part about this Bestway inflatable pool is the 330-gallon filter pump and filter cartridge it comes with to keep the pool clean. To give you an idea of how big it really is, the water capacity is 960 (!) gallons.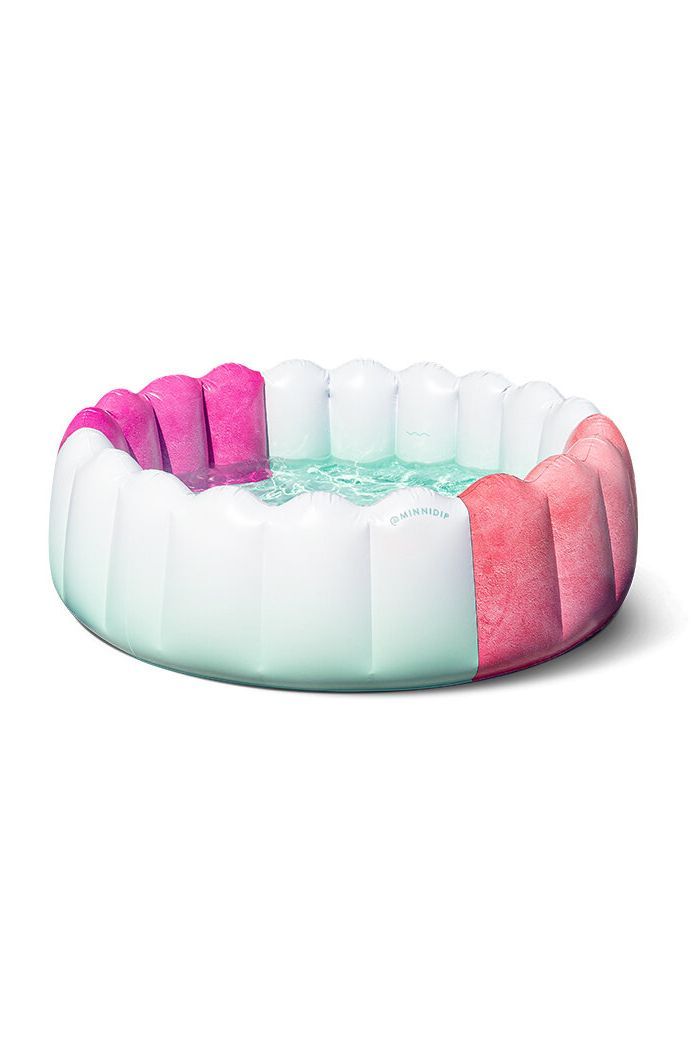 Minnidip is known for its chic mini inflatable pools that are about 5.5 feet x 21 inches. Unfortunately, this current one is sold out, but the brand has alerted customers on its website that more will be available for pre-order starting mid-July.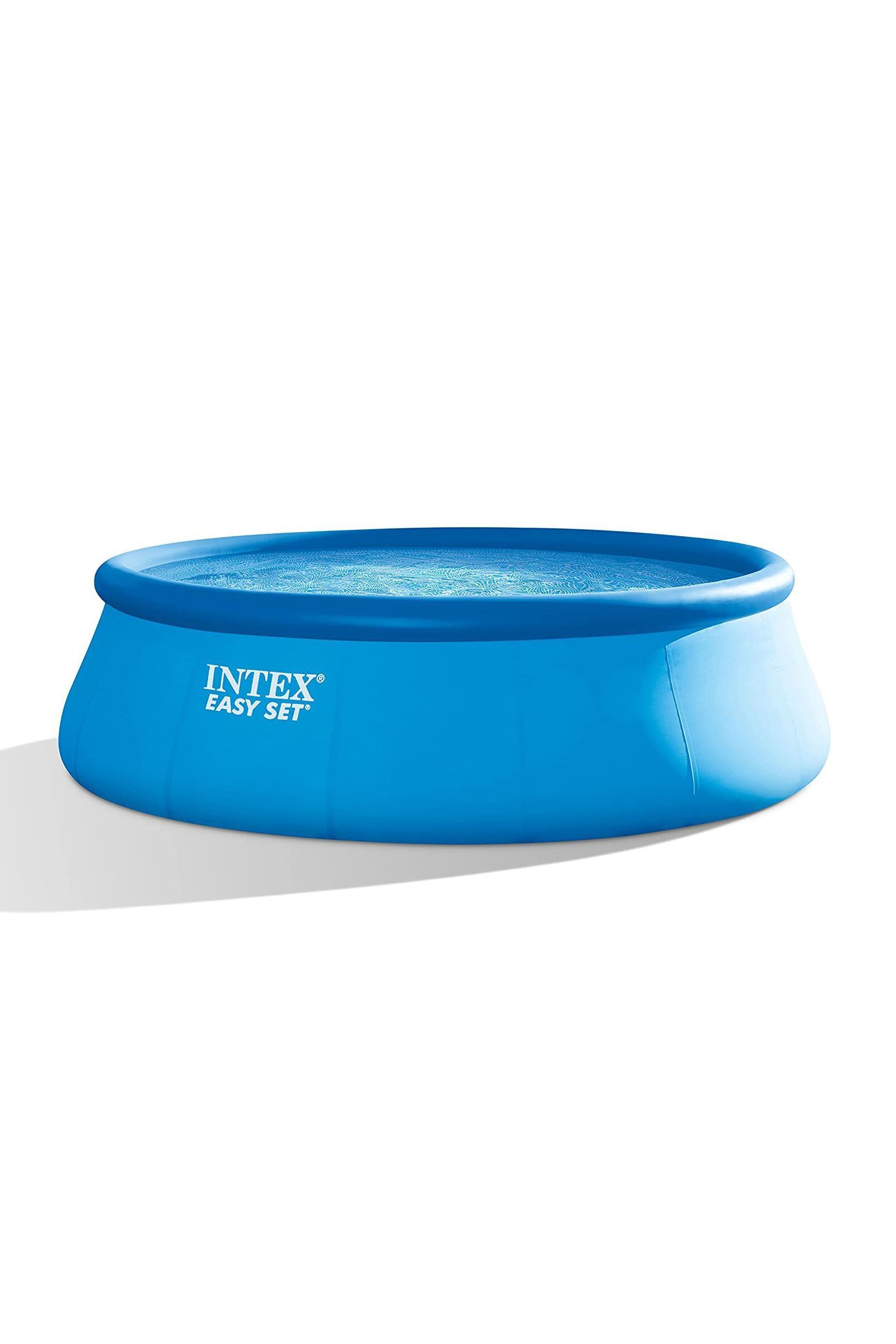 Intex's round deep inflatable pool is also currently sold out (gotta love quarantine summers!), but you can submit your email on the site to be alerted when more become available. At this point, you have nothing to lose—especially since it doesn't start getting cool until October.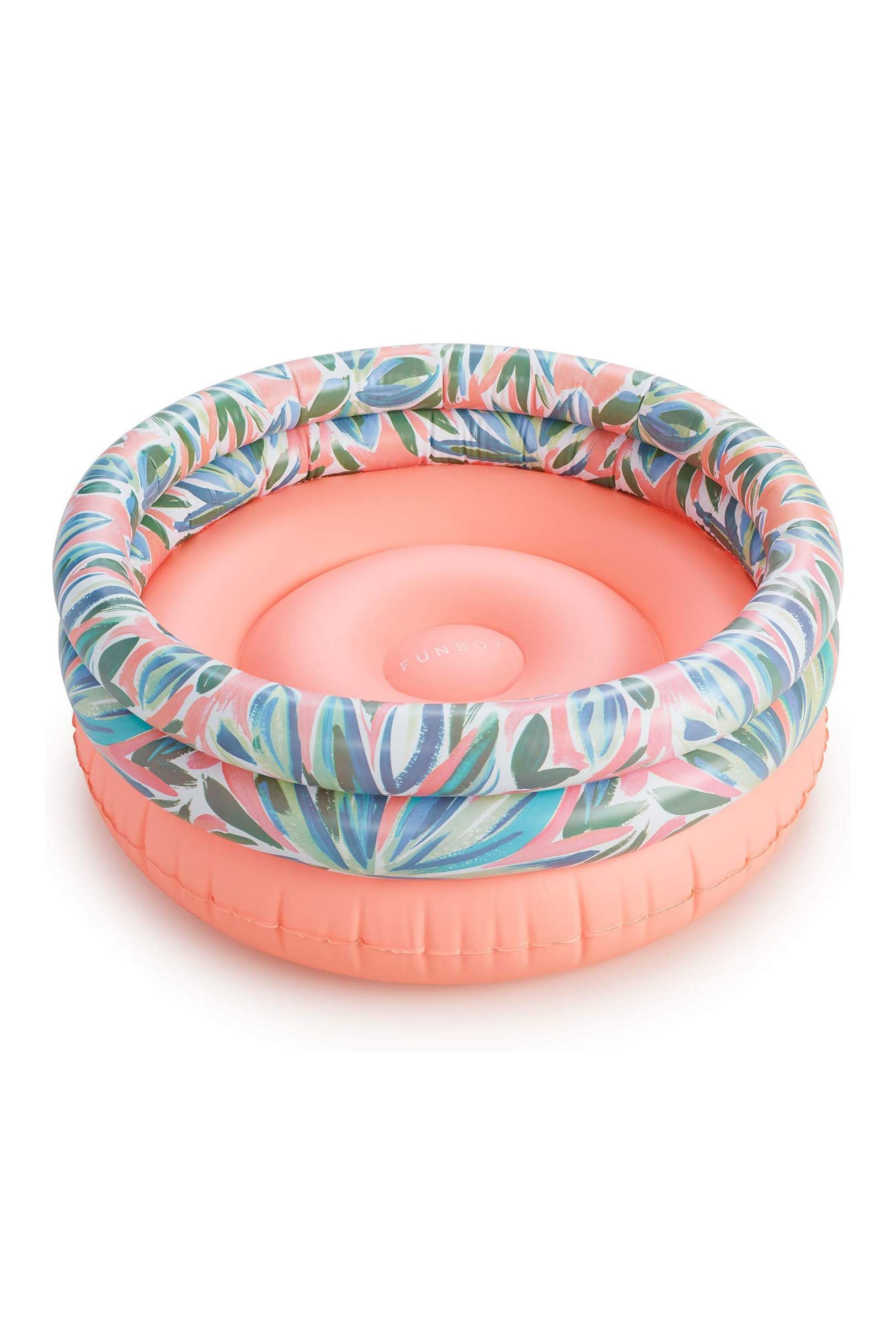 While you're in the process of purchasing an inflatable pool, you might as well snag a pretty inflatable drink cooler to fill a few White Claws with. It fits 18 cans and three bags of ice, and inflates in less than two minutes—the ultimate space-saver. (Your hall closet will thank you.)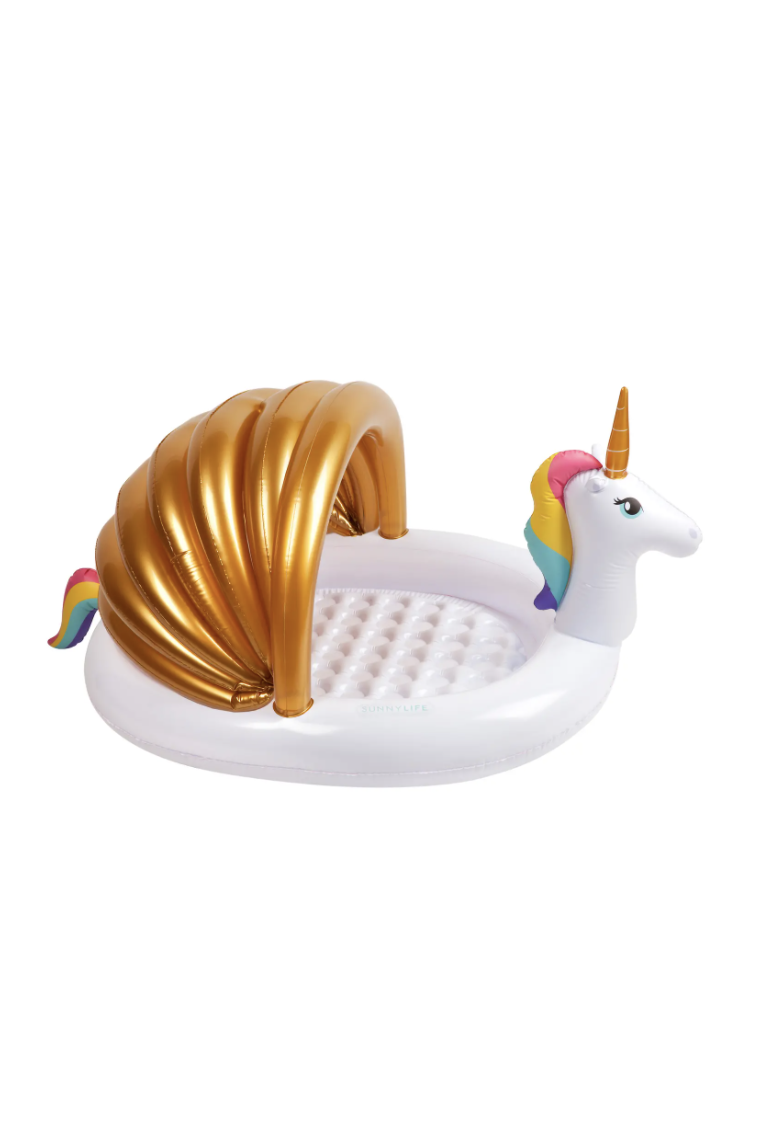 Sure, it's technically a unicorn kiddie pool, but that doesn't mean we all couldn't use a place to dip our feet during a scorching hot day of laying out.
From: Marie Claire US
Source: Read Full Article