We Tried 10 Bags of Frozen French Fries—And This Was Our Favorite
We're big French fry fans here at MyRecipes. From waffle to curly, we love 'em all. Here's what we don't love: The flavorless, soggy fries we associate with the freezer aisle.
It's not that frozen fries are bad, per se. I mean, a fried potato's a fried potato. But you have to admit: They're usually kinda underwhelming compared to the real thing. Usually.
As it turns out, there are some pretty stellar frozen fries out there. We tried 10 varieties and picked our favorites—so you don't have to.  
Best All-Around
Alexia Seasoned Waffle Cut Fries, $3.85
Perfectly seasoned with a nice crunch, these restaurant-quality waffle fries won our blind taste test by a landslide. The blend of sea salt, pepper, and onion is reminiscent of Arby's Curly Fries—but, as one tester pointed out, the seasoning might actually work better on a waffle-shaped fry. "There are more crevices to hold the flavor," they said.
Crispiest
Checkers Seasoned Famous Fries, $2.99
Most complaints about frozen fries concern sogginess—but that's certainly not an issue with Checker's/Rally's signature fries. Honestly, they taste exactly like you'd expect a freshly made French fry to taste. The strong black pepper flavor was a delicious surprise, too.
Most Flavorful

Ore-Ida Garlic & Black Pepper Steakhouse Fries, $3.09
The OG frozen fry brand offers plenty of choices for potato lovers. Of the four Ore-Ida products we tried (these, Zesty Curly, Golden Crinkle, and Golden Steak), this was the clear winner. Most of us are usually #TeamCurly, but we were all shocked at how much we liked these flavorful steak fries. They could definitely be a little crunchier, but, hey, nobody's perfect.
Best Copycat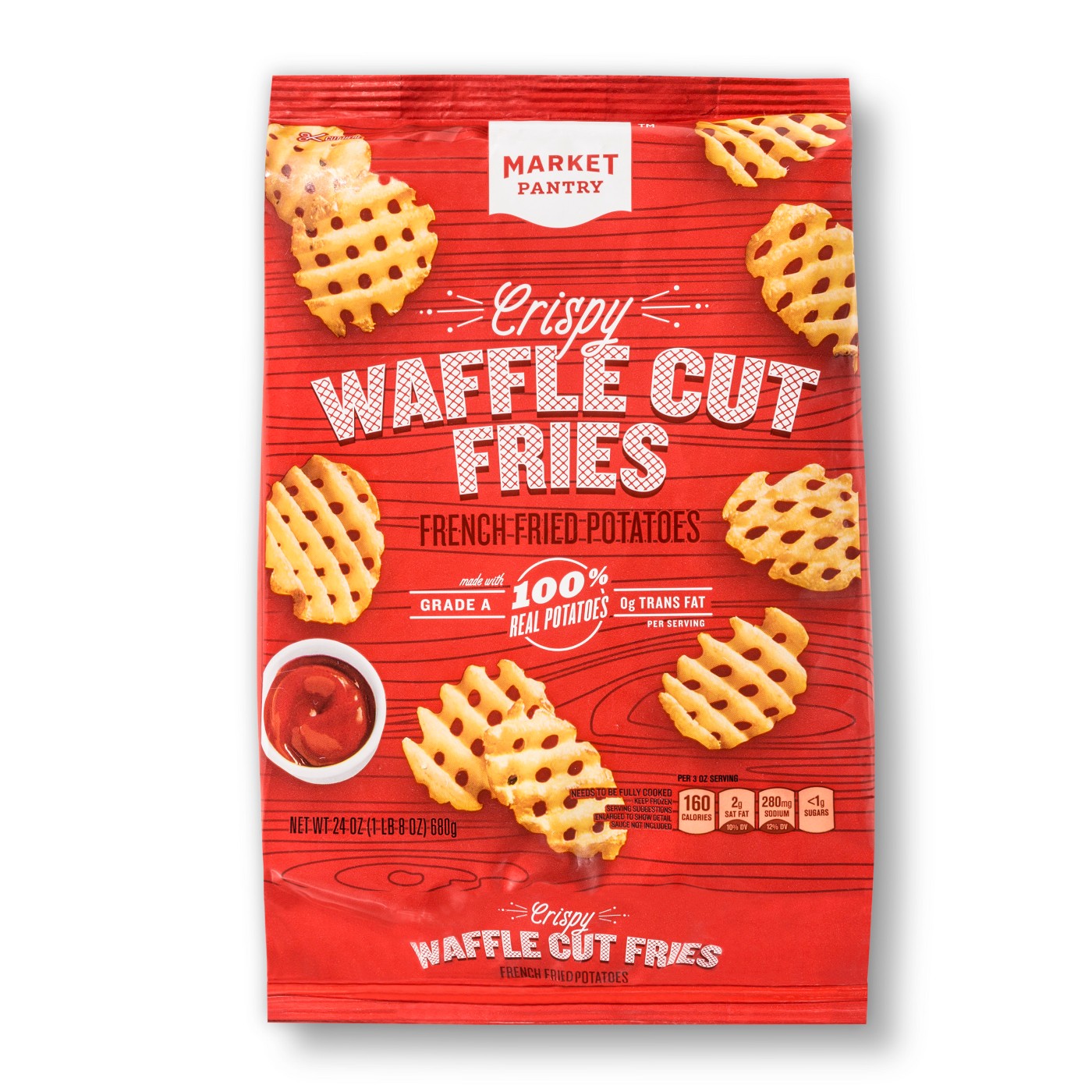 Market Pantry Waffle-Cut Fries, $1.79
Target clearly had Chick-fil-A in mind when they came up with these—and we're not complaining. While these aren't as good as Chick-fil-A waffle fries, they could definitely hold their own in a fight.
Source: Read Full Article