Trader Joe's Just Leaked Info on 4 New Frozen Items Coming Soon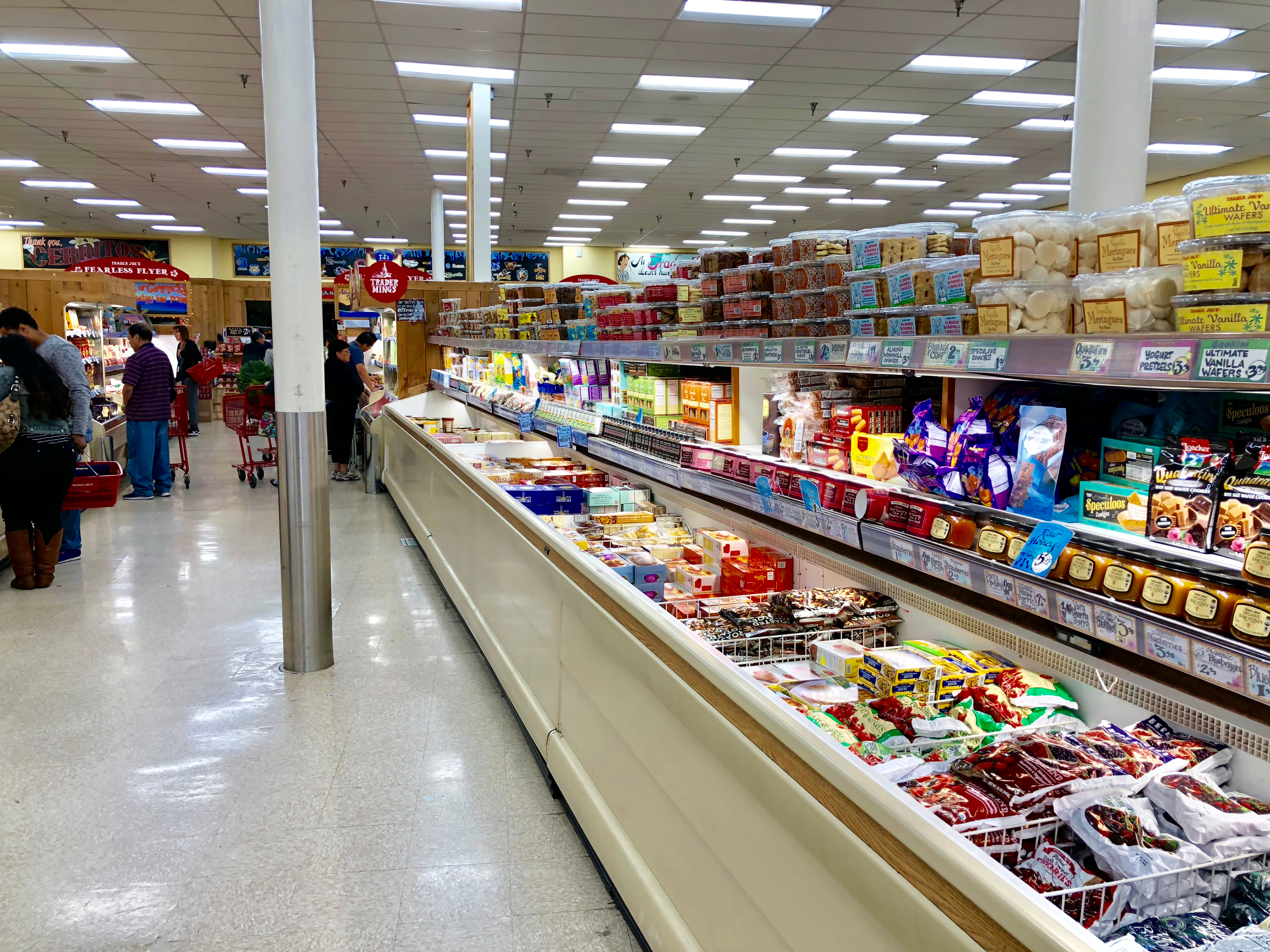 When we're not shopping at Trader Joe's, we're listening to the Inside Trader Joe's podcast. (PSA: If you're not already listening to the podcast, you should start now.) The podcast gives fans insider information about everything you didn't know you needed to know about the store.
Their most recent episode (#12), included a rousing discussion of the store's frozen products with VP of Marketing Product, Matt Sloan; Marketing Director, Tara Miller; and a product developer named Katherine. We're not being sarcastic! Out of all of the items the store carries, none quite garner as much excitement as their frozen offerings. Katherine agrees: "We have so many amazing products in our stores, but the frozen aisle is where almost all of our customers are engaged. There are really exciting items there."
Just how many exciting items, you ask? "Believe it or not, we have about 350 items that we are able to fit into our freezer section. We also have seasonal items for the holidays when we add about another 40 SKUs." So yes, there's more to life than just Frozen Mandarin Orange Chicken.
Read more: These Were the Most Popular Products at Trader Joe's in 2018
We listened on for the skinny on four new frozen items that will be gracing the freezer aisle this year— and now we're sharing the deets with you. Drumroll, please.
1. Riced Cauliflower Risotto
According to Katherine, Trader Joe's was the first store to sell riced cauliflower. They're taking it a step further this year and adding a riced cauliflower risotto option in time for the holidays. The countdown begins now.
2. Egg Frittata
Next up, Katherine reveals plans for a frozen egg frittata. It's loaded with protein (25 grams of it!) and is under 300 calories. This option microwaves in two minutes, so it's a great option for breakfast on the go.
3. High-Protein, Low-Calorie Cookies and Cream Ice Cream
You're probably familiar with those pints of ice cream that people eat in one sitting because they have a lot of protein and not a lot of calories (like Halo Top, for instance). The reason TJ's is late to the game is because many options in conventional grocery stores contain sugar alcohols, which TJ's avoids in their private-label brands. It took this long, but they swear they got it right this time. Each pint has 300 calories and 20 grams of protein.
4. High-Protein, Low-Calorie Chocolate Peanut Butter Ice Cream
If you're not a big fan of cookies and cream ice cream, there will also be a chocolate-peanut butter version! This one boasts even more protein, with 23 grams.
Listen to the rest of the episode.
Which of these are you most excited to try?
Source: Read Full Article