This Little Card Could Keep Your Bread Fresh for Half a Year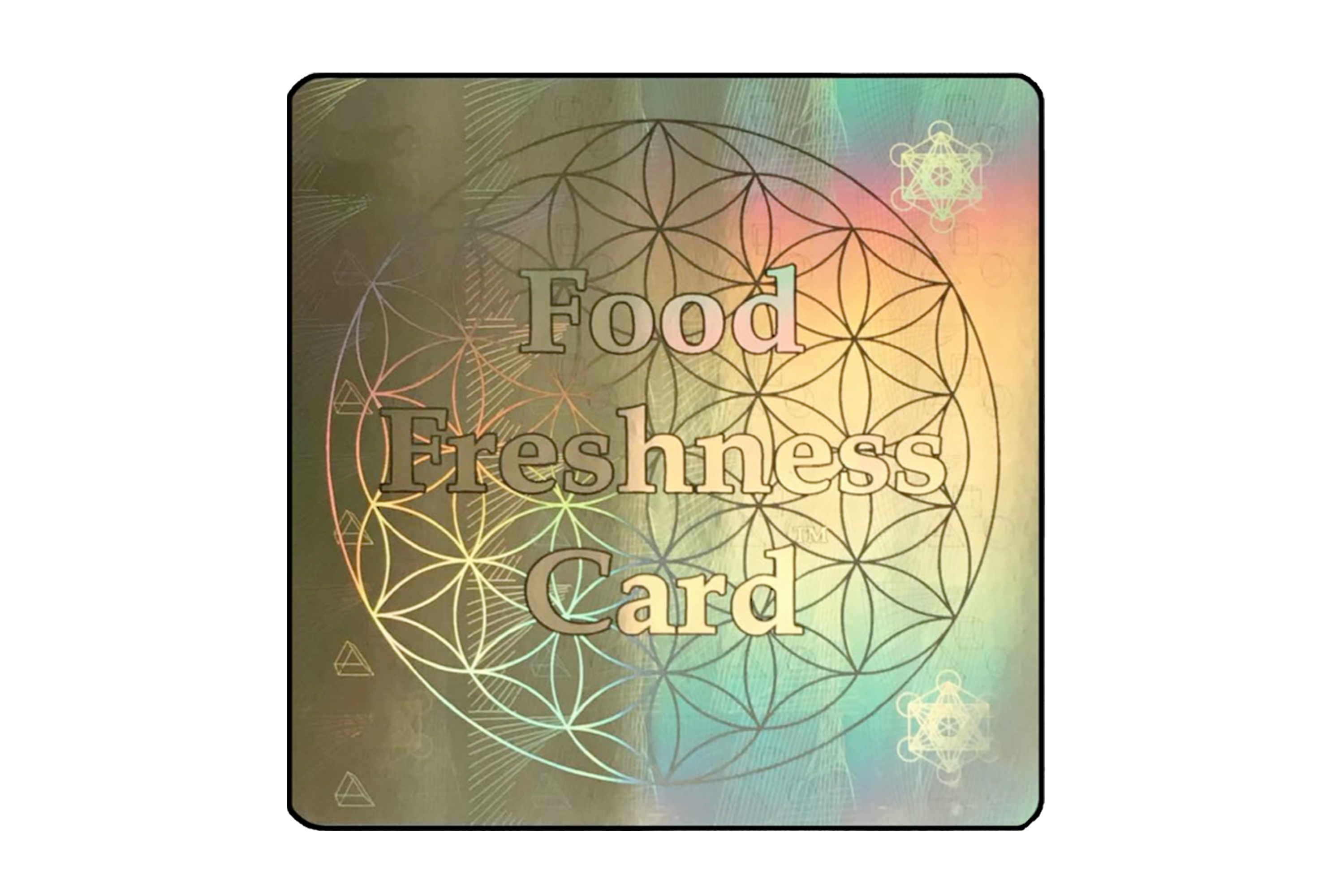 Technology has changed the way our kitchens look and function immensely in the last couple of decades. Just think: No one knew what an Instant Pot was 10 years ago, but now it's part of so many of our lives. Same goes for the air fryer, which gives so many home cooks the ability to make their favorite fast foods at home in the time it takes to make it through the drive-thru.
Now there might be a new invention to add to this list of the "next big kitchen things," and this time all it does is sit quietly inside your fridge.
Recently, the "Gold" in the Edison Awards for product innovation was awarded to a company that invented a device — a card, actually — that keeps food from going bad. Nature's Frequencies claims The Food Freshness Card keeps all the food surrounding it fresh, whether it be in your fridge or outside of it.
How, do you ask? Nature's Frequencies is not revealing much about the technical side, but essentially the invention somehow inhibits growth of bacteria and mold, thus extending the life of your fresh fruits, vegetables, and culinary creations.
There's even a slate of videos on Nature's Frequencies' website showing how much more quickly food rots without the card near. The most eye-opening video shows that bread can last for up to six months with the card near it. (For someone like me who is so used to throwing away moldy bagels, this seems like a godsend.)
Other tests of foods with and without The Food Freshness Card revealed similar but all positive results. For instance Nature's Frequencies' 47-page tomato report (yes, really) revealed an "approximately a 76% increase in the time it took to see signs of mold or bacteria while using the food freshness card," according to their website. Similar gains of days or even weeks can be seen with food like spring greens, blackberries, and mushrooms.
Of course, since the science is so hush-hush, and has only been proven by their videos and fancy science awards (the Edison award is simply the latest in a long list of awards dating back to 2016), I'd love to try this before suggesting everyone run out to buy it, but signs are good that this is the real deal.
For people who don't want to wait, you can actually buy the card right now. It's mostly intended for industrial use — supermarkets, produce delivery, that kind of thing — but you can buy it for your home fridge. The six-inch square laminated home use card retails for $74.95. (And if you're wondering how big their industrial card is, it's three-feet wide, so don't even think about it.)
The future is now, folks.
Source: Read Full Article