Krispy Kreme Is Giving Away FREE Donuts for a Year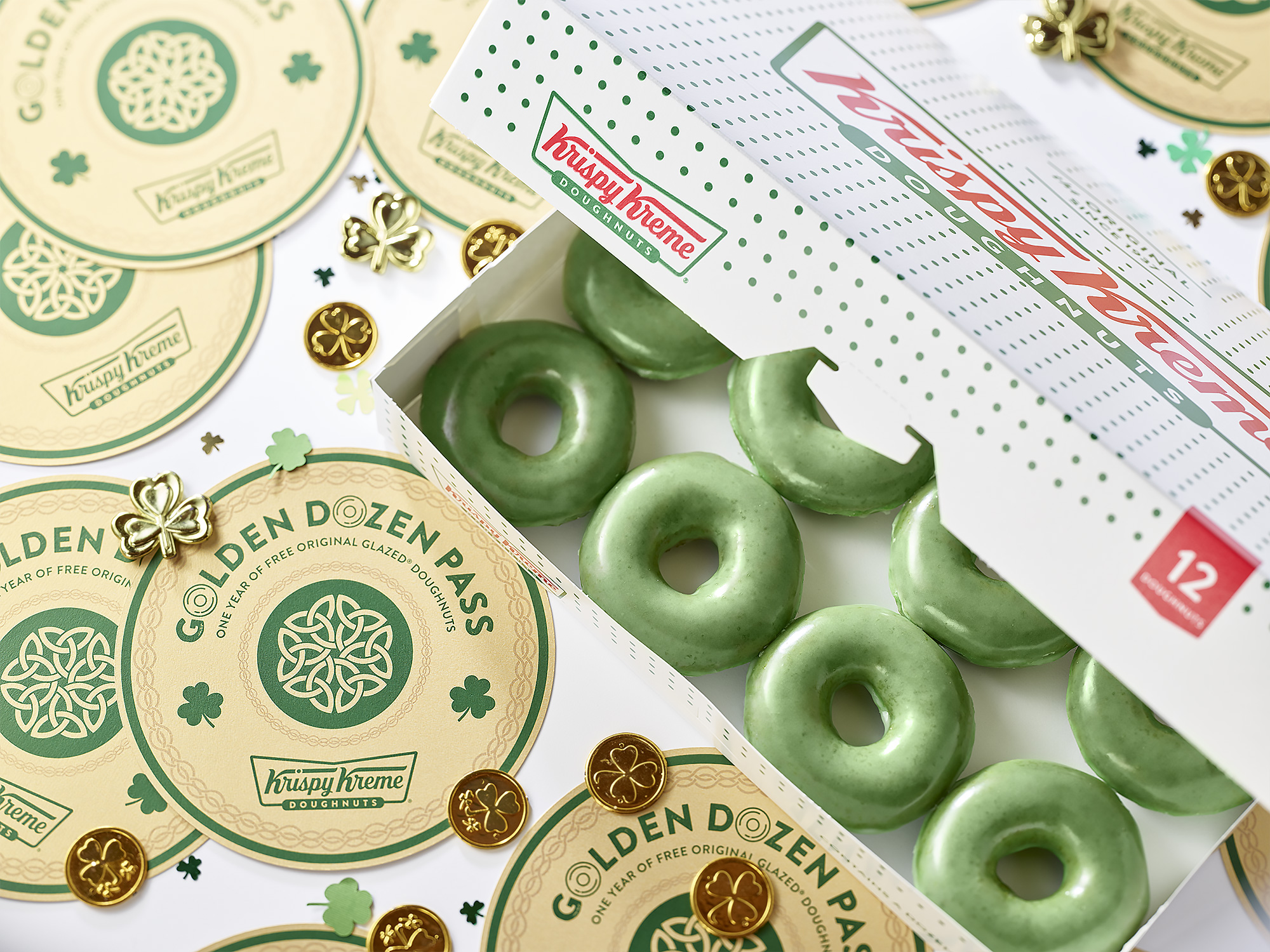 Well, St. Patrick's Day is fast approaching, the holiday that most people use an excuse to dress up like leprechauns and drink until they pass out. Not really your style? There are some more low-key ways to celebrate: You could for instance, indulge in one of Krispy Kreme's green doughnuts, which the company is bringing back this year. Because as long as it's green, it's St. Patrick's Day-themed.
The O'riginal (See what they did there? Another reference to Ireland) Glazed green doughnut is available for just three days this year, from March 15 to 17, so if you're eager to celebrate but don't own any green clothing, this is your ticket out of getting pinched by every St. Patrick's Day enthusiast you meet throughout the day. Don't be put off by the color, either. It tastes exactly the same as a regular glazed doughnut (although I wouldn't be entirely against a Guinness-flavored doughnut).
And there's another surprise in store for all you doughnut superfans who eagerly await all of Krispy Kreme's holiday-themed treats. Inspired by the aforementioned leprechaun and his hidden pot of gold, Krispy Kreme will also be giving out the "Golden Dozen Pass" worth free doughnuts for a year to a few lucky winners across the country. These riches aren't exactly gold, but free doughnuts anytime your heart desires? That's like the hitting the lottery for people with a serious sweet tooth. All you need to win is a little luck of the Irish.
And by the way, I highly recommend eating doughnuts over drinking beer if you plan on celebrating St. Patrick's Day, though neither really honors the Irish. If you want to throw your very own St. Patrick's Day celebration, however, Kitchn has 24 essential recipes, from soda bread to corned beef, that will literally fill you with the spirit of the Irish. And hey, who says you can't serve a dozen green doughnuts for dessert?
Source: Read Full Article