KitchenAid Has a New Limited-Edition Stand Mixer Color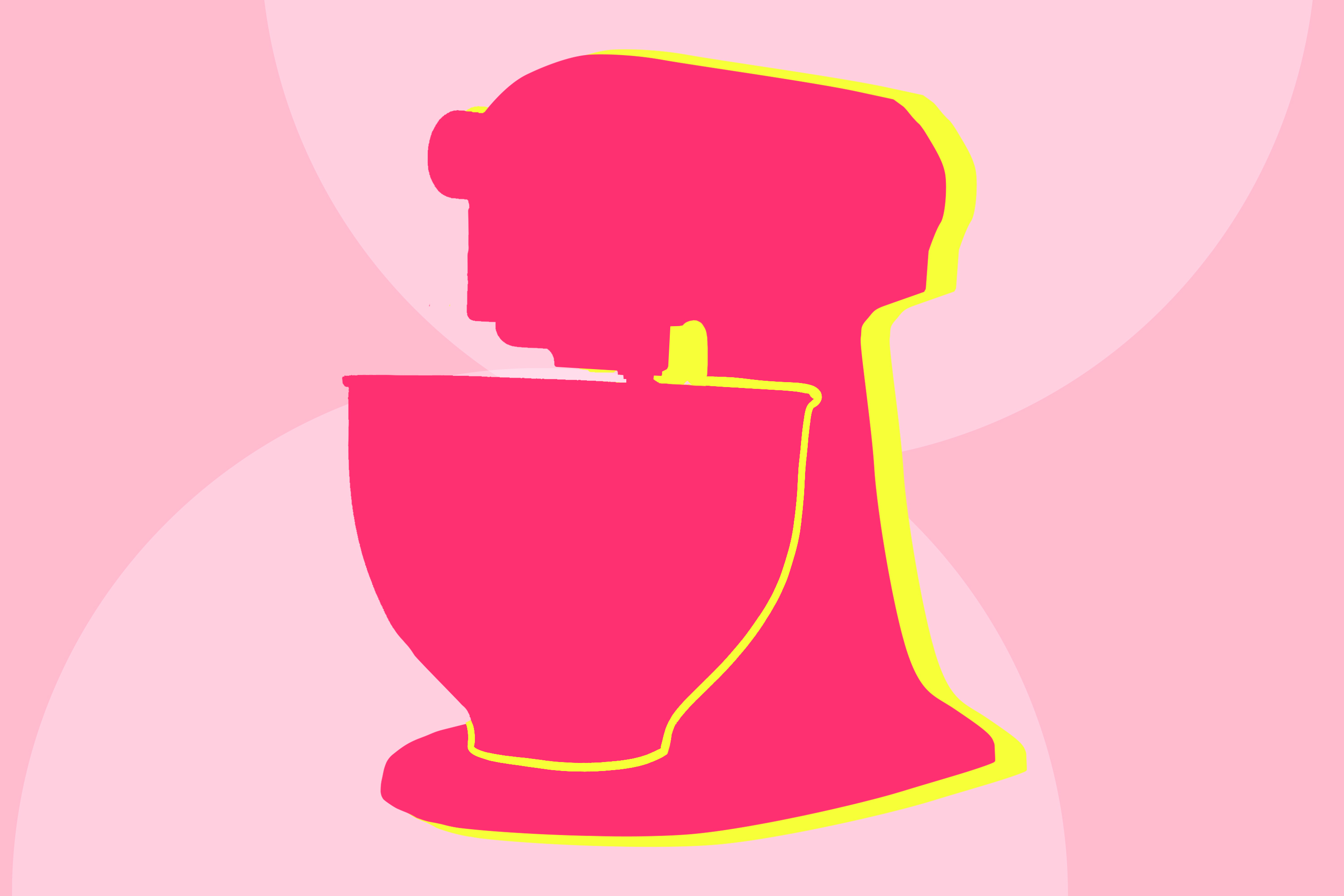 If you remember, back in September we announced KitchenAid's special Misty Blue stand mixer in honor of the brand's 100th birthday. (For a refresher, see: We Got An Early Sneak Peek of KitchenAid's Prettiest Mixer Yet.) The pale blue color was meant to feel vintage-y and pay homage to the past. Well, now the brand just announced a new limited-edition color that's meant to look forward to the next 100 years.
Any guesses to what it might be? It's …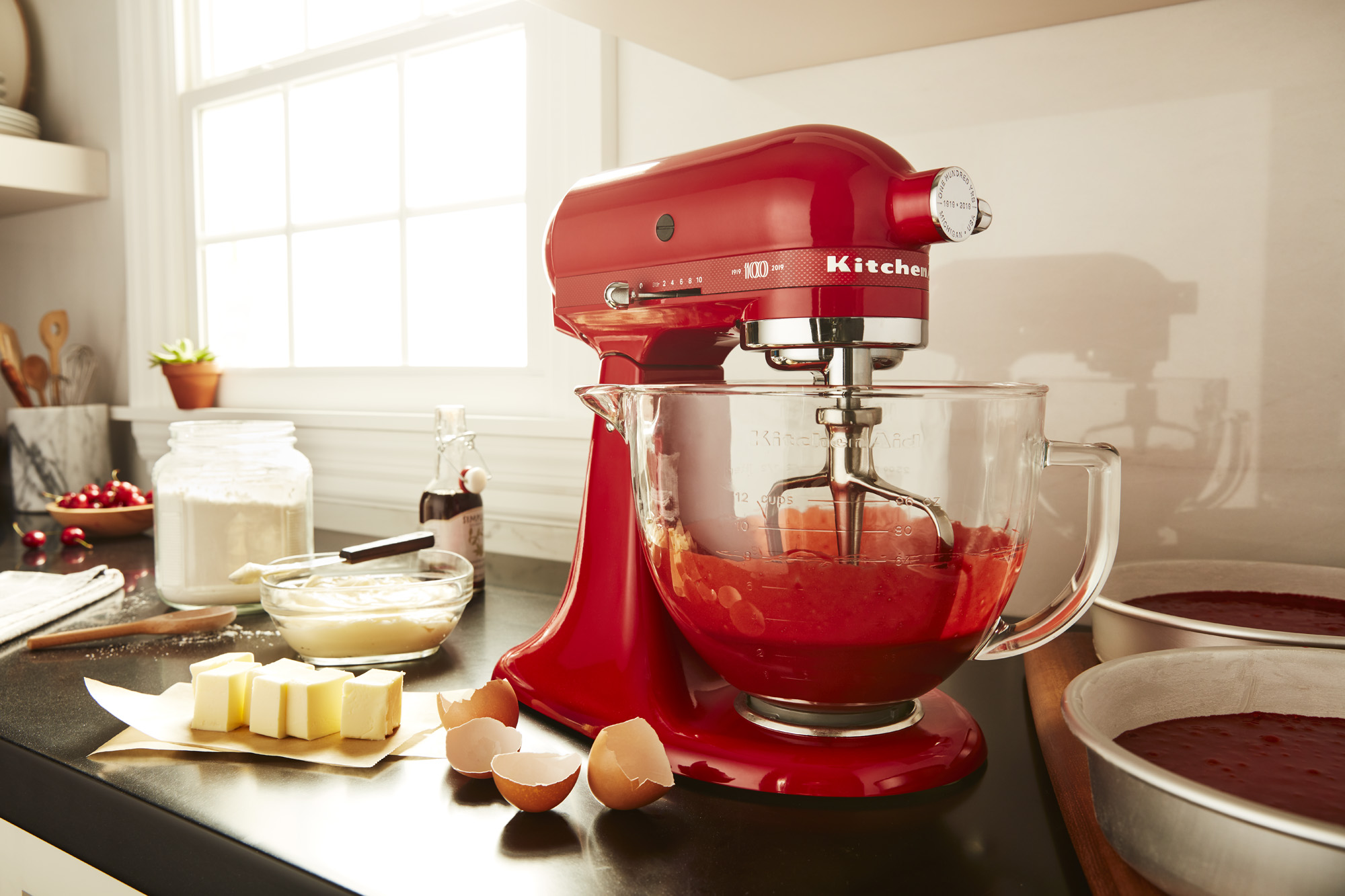 Red! More specifically: Passion Red, which is the official color of what they're calling the 100-Year Limited-Edition Queen of Hearts Collection.
Sure, the brand already has a few shades of red. There's Candy Apple Red, Empire Red, Grenadine, Hot Sauce, and a handful of pinks, purples, and oranges that skew more on the red side. But this one is different and is meant to reflect the love and passion that home cooks have, company reps say.
"We consistently look at our color palette and update and refresh to reflect the times, moods, and kitchen trends globally," says KitchenAid's Senior Design Manager, John McConnell. "The Color Finish Material team has been forecasting, globally, the need for a brighter, more confident red. Passion Red has a delicious vibrancy to it that complements our palette."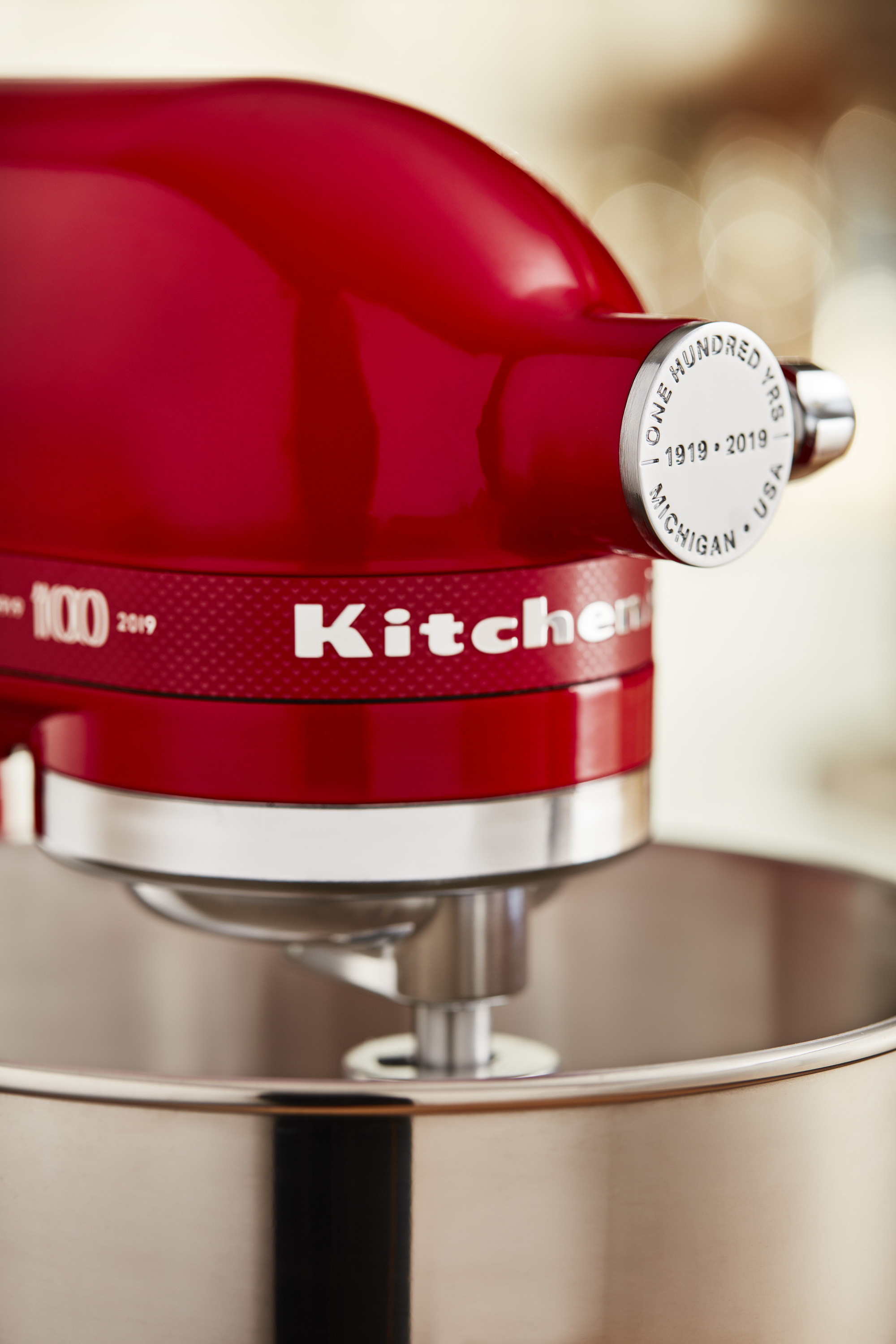 In addition to this new red, the Queen of Hearts Collection stand mixers feature a special trimband with lots of little hearts. "We went through many trial trimband samples with different variations of the style and size of the hearts," McConnell adds. "The design team wanted the color to be the hero and then the hearts would unveil themselves in a quiet, sophisticated way. It's a nod to the love of the brand and the stand mixer."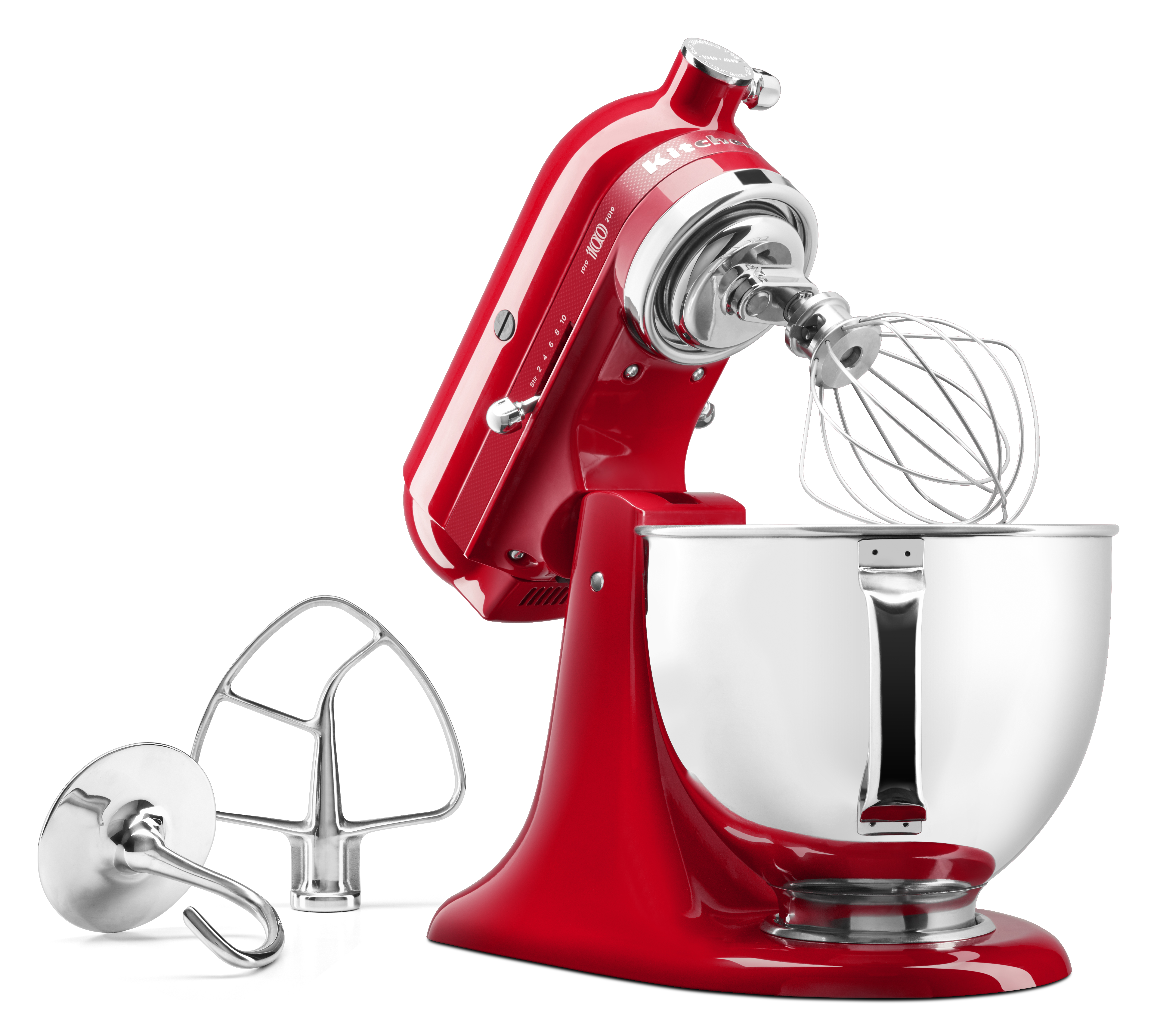 The 100-Year Limited-Edition Queen of Hearts Collection will launch on KitchenAid's site and at select retailers on April 1, 2019. It will feature not one, but two stand mixers.
5-Quart Stainless Steel Bowl with Pouring Shield Model, $400
5-Quart Glass Bowl with Flex Edge Beater Model, $500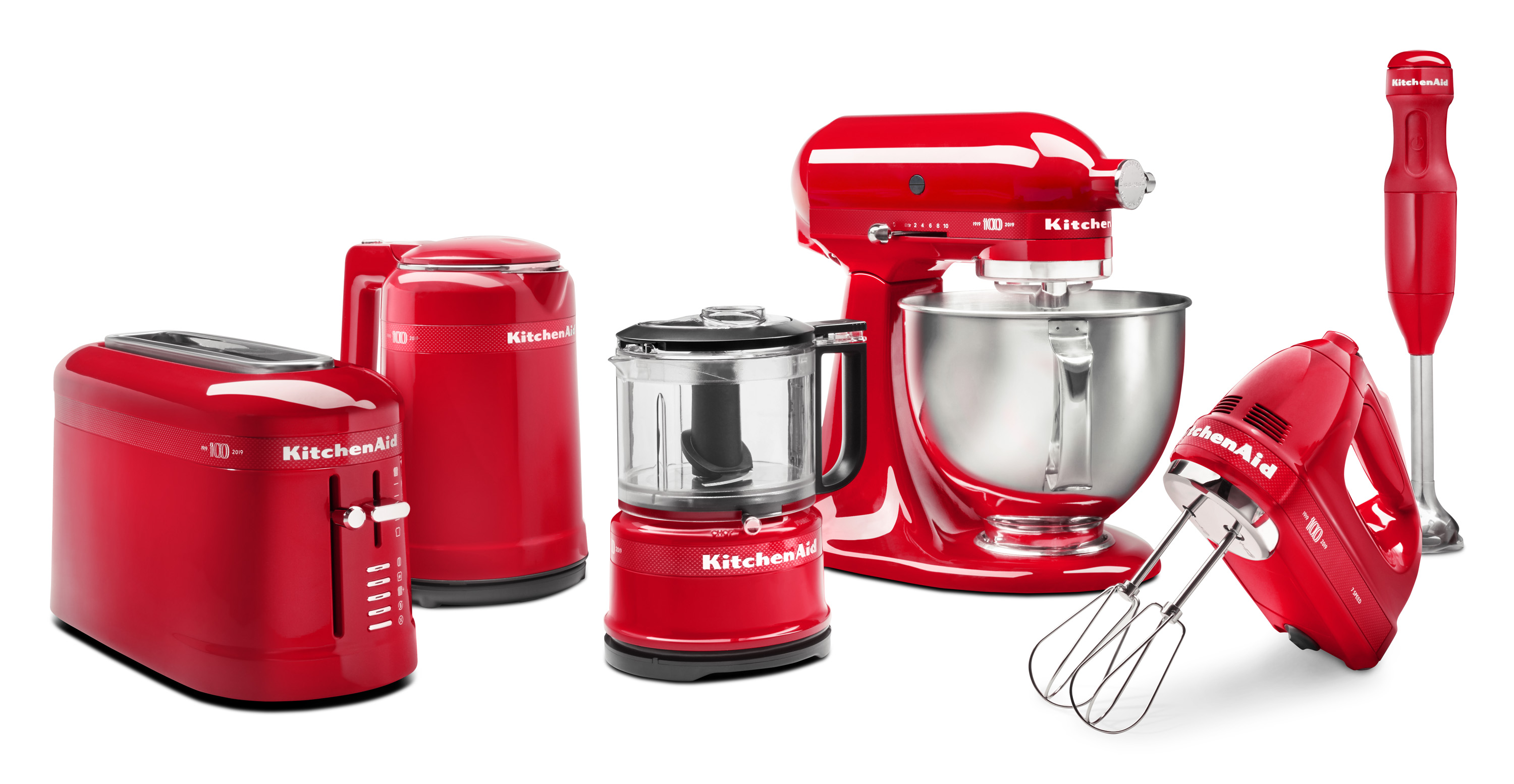 And it's not just the stand mixer that's coming out in the new Passion Red color. Take a look at the other small appliances that will be launching as part of the collection on April 1. Like the stand mixers, they all feature those miniature hearts and that special 100-year logo.
2-Speed Hand Blender, $55
3.5 Cup Food Chopper, $55
7-Speed Hand Mixer, $75
1.5-Liter Kettle, $85
2-Slice Toaster, $85
Plus, a variety of KitchenAid ranges will also be available in Passion Red this summer.
What do you think of the new color?
Source: Read Full Article