10 Trendy, Healthy New Groceries We Recently Spotted at Costco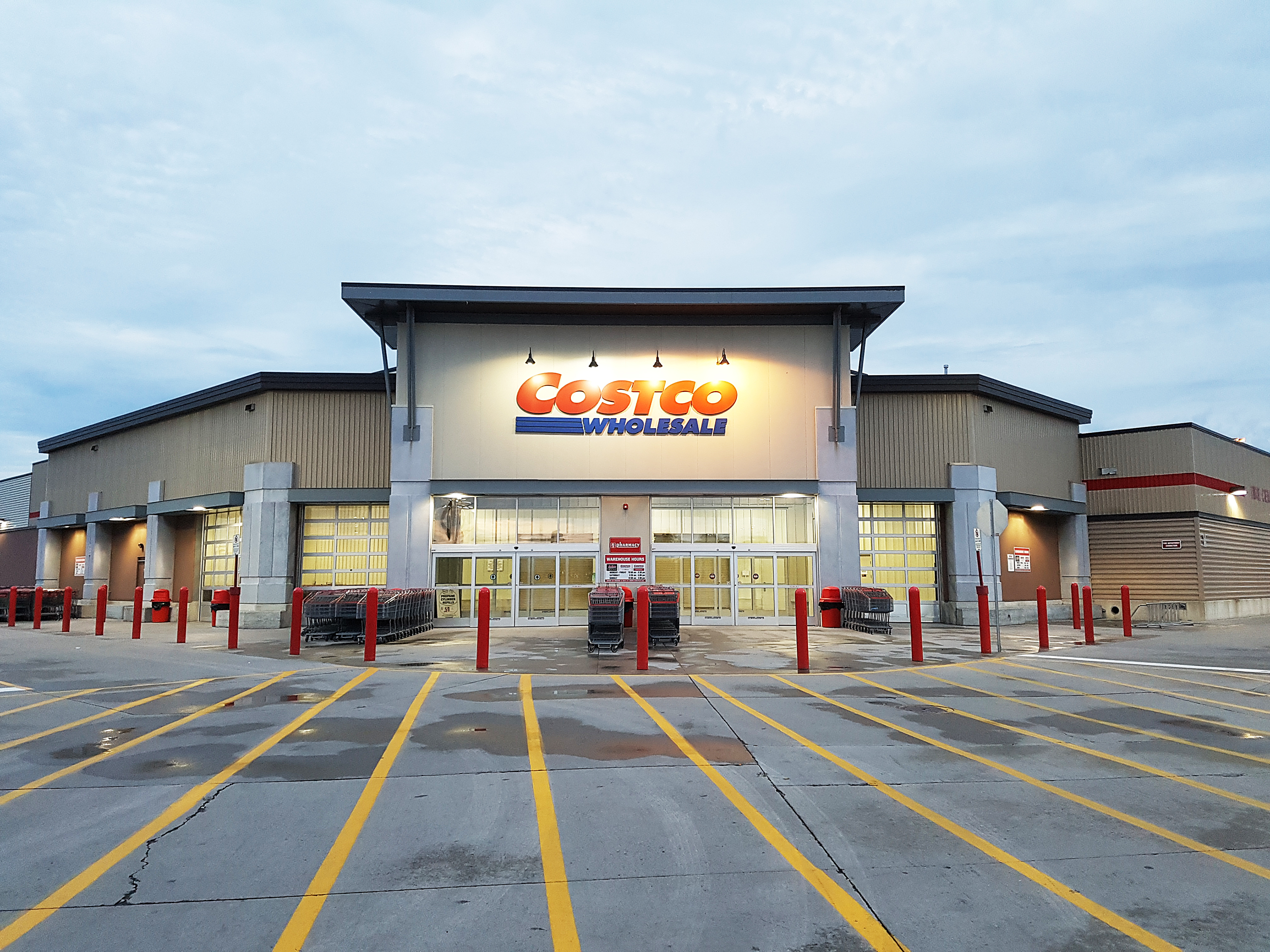 I love to scout my local Costco for new and healthy items. Trendy, new and healthy items, that is. And there's always lots to be found. Because Costco has its proverbial finger on the pulse more than you might think.
During a recent trip to my local Costco warehouse, I spotted 10 shockingly cool, new finds that I found worthy of sharing. As a nutritionist, I've been seeing these sorts of products/ingredients get more and more popular. They're trending among recommendations from health professionals, showing up on social media, getting featured in various health studies, and popping up in grocery stores. Even better than being popular? These things are, again, good for you and tasty, too.
Here are 10 new Costco finds you should check out.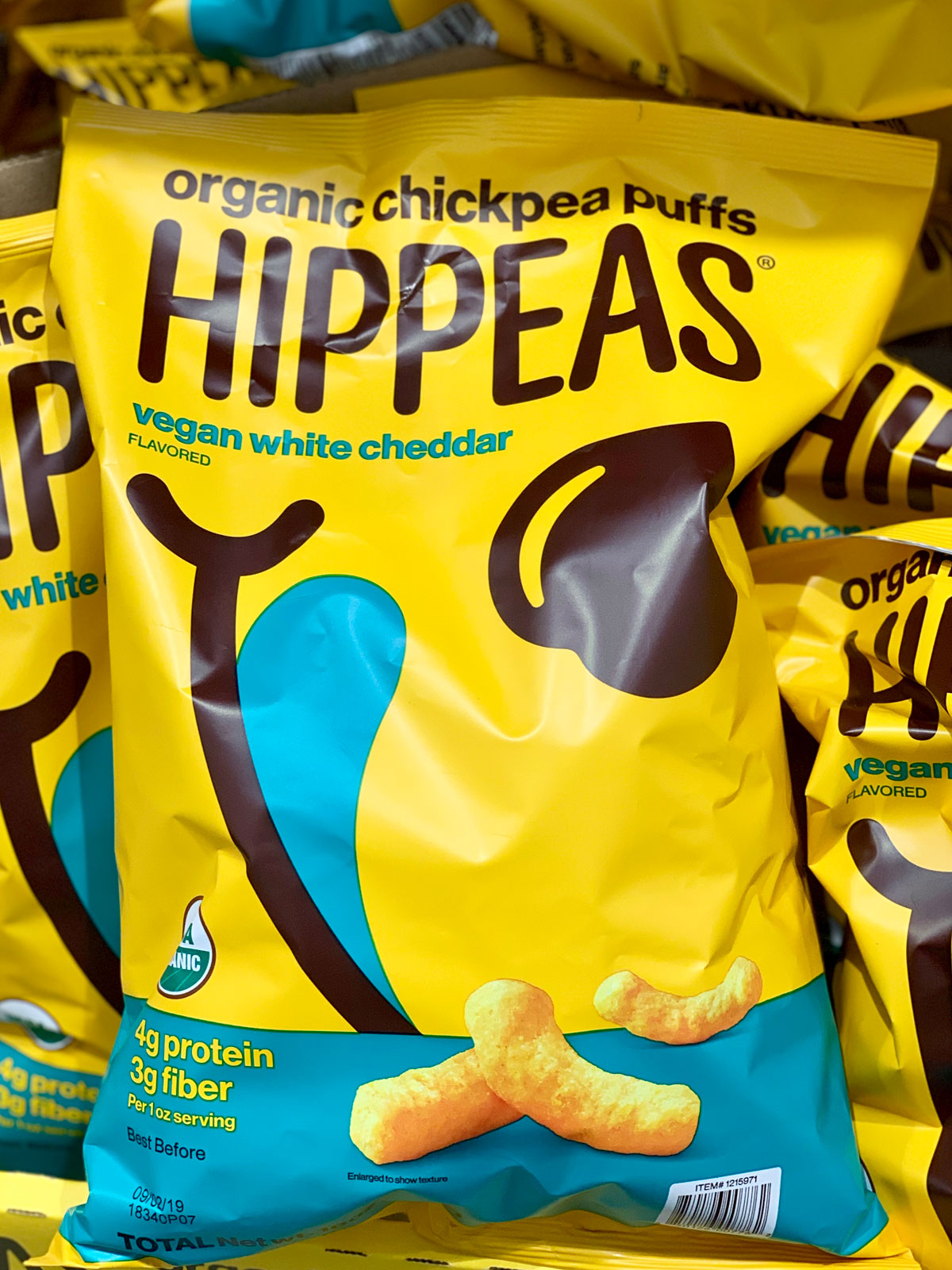 1. Hippeas Organic White Cheddar Chickpea Puffs, $7 for 18 ounces
Chickpea snacks are all the rage the last few years and Hippeas is one of the top new brands. Not only are these crunchy puffs vegan and dairy-free, they're also organic, gluten-free, and have no refined flours or grains the way some puffed snacks do. They're also a good source of plant-based protein, fiber, and have no artificial ingredients of any kind!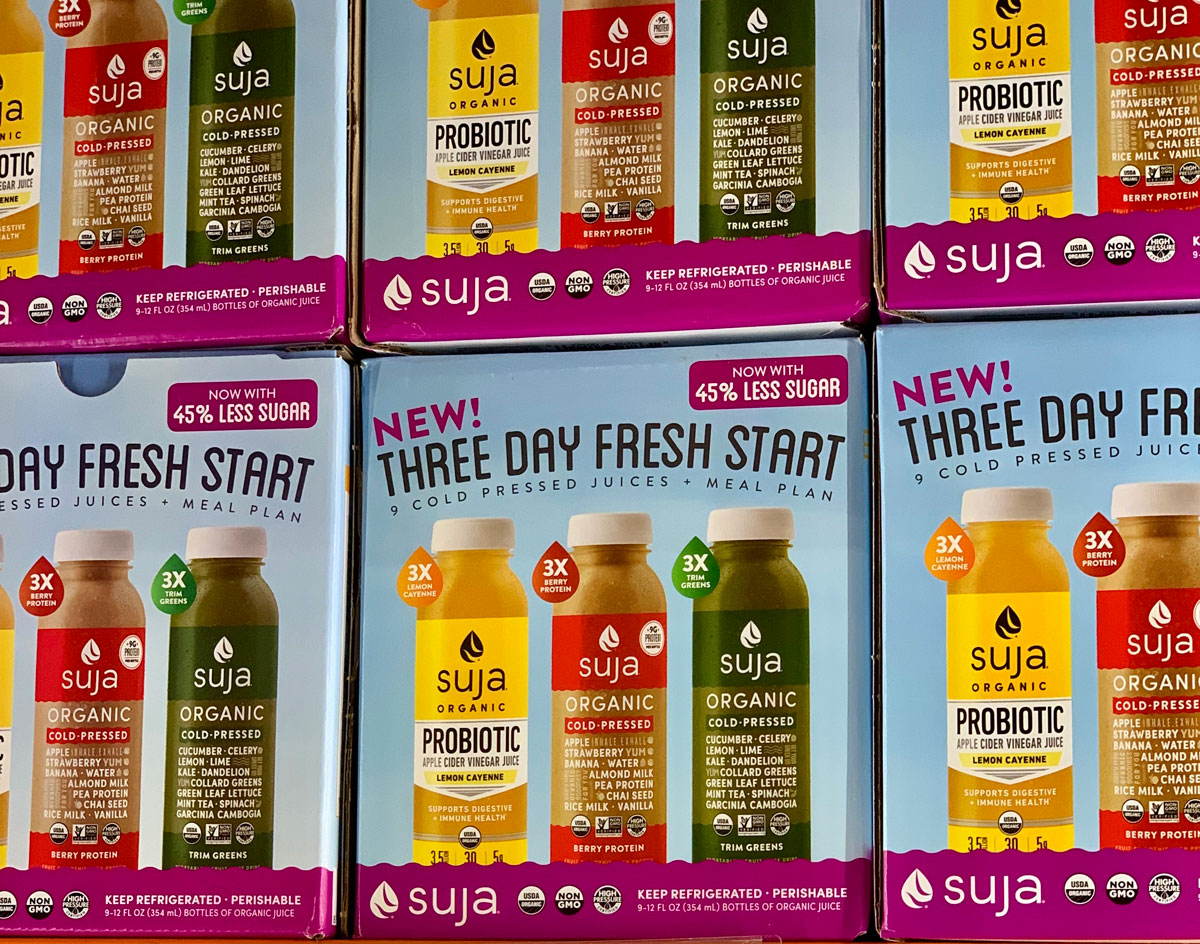 2. Suja Three-Day Fresh Start Cold-Pressed Juice Pack, $20 for nine 16-ounce bottles
If you're a green juice lover as I am, then you know that Suja is a top-notch brand to choose from and that this is a steal of a deal. My local Costco has always carried a huge bottle of Suja green juice, but I never buy it because I know I couldn't drink it all in time before it spoils. This pack of fresh, cold-pressed juices is the perfect solution to that issue.
I like to drink one juice a day in addition to my meals as a way to add more nutrients to my diet; they can also be used in smoothies, or instead of a regular snack.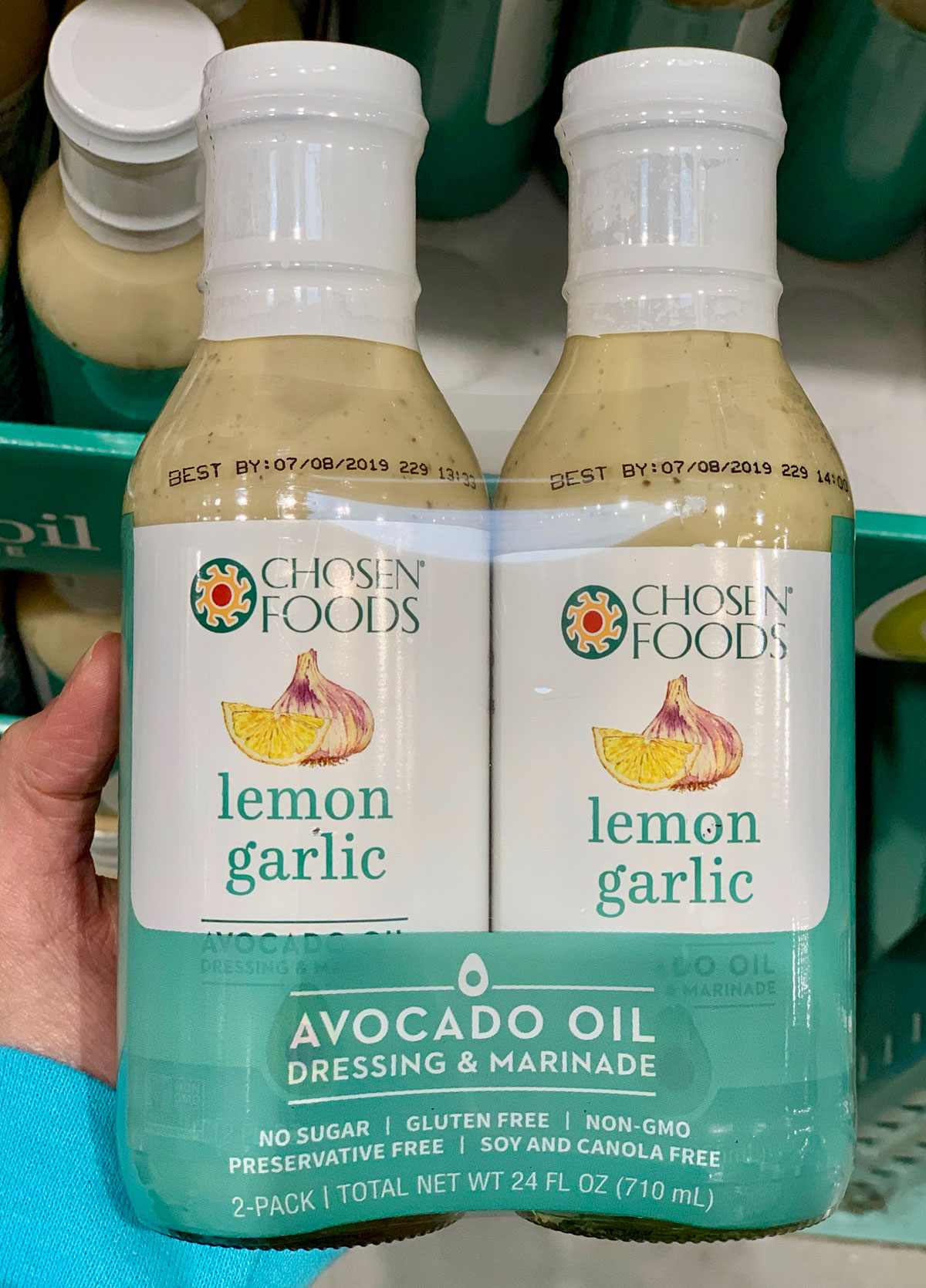 3. Chosen Foods Lemon Garlic Avocado Oil Dressing and Marinade, $5 for two 12-ounce bottles
Avocado oil is everywhere! Mostly because people love it as a healthier-than-most salad dressing choice. Here's why I like this product: it's dairy-free, has no hydrogenated oils or trans fats, has no added sugar, is low in sodium, and is a great source of monounsaturated fatty acids, which are beneficial to heart health. While it should still be used in moderation, it's a must-buy from Costco if you're looking to upgrade your salad dressings!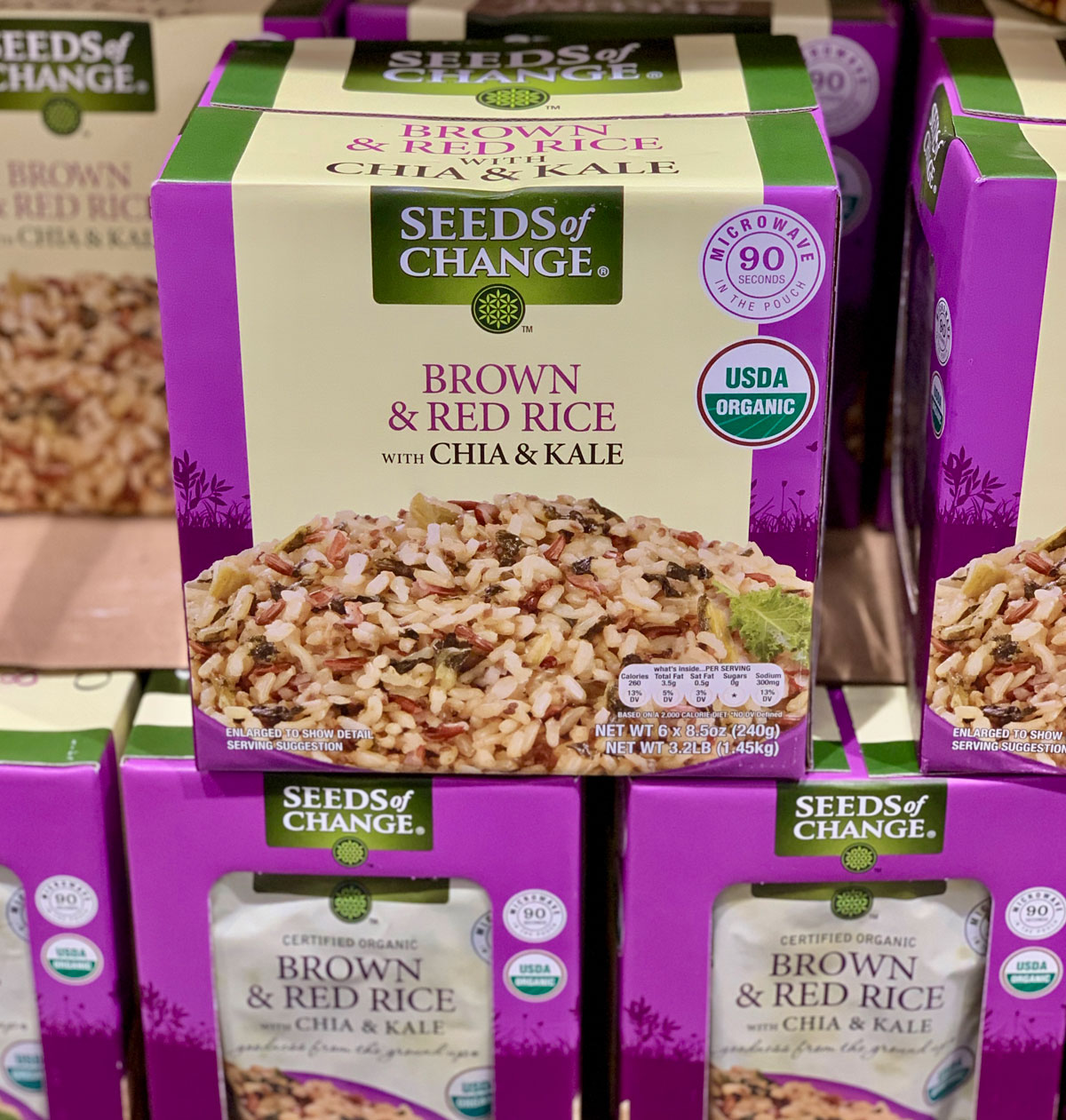 4. Seeds of Change Brown & Red Rice, $8 for six 8.5-ounce packs
Quinoa, chia seeds, kale! There are all kinds of healthy foods packed into each of these pouches. Regular brown rice and quinoa packs from Seeds of Change have always been available at my local Costco, but I've never seen this unique variety before.
I love that this brand is organic, free of artificial or highly refined ingredients, and that it's full of so many nutrient-dense ingredients. Chia and kale are high in plant-based iron, magnesium, and calcium while brown rice and quinoa offer important minerals, fiber, and the heart-health benefits of whole grains. After just 90 seconds in the microwave, you can serve this hearty dish up with some veggies for dinner or even eat it as part of a savory breakfast.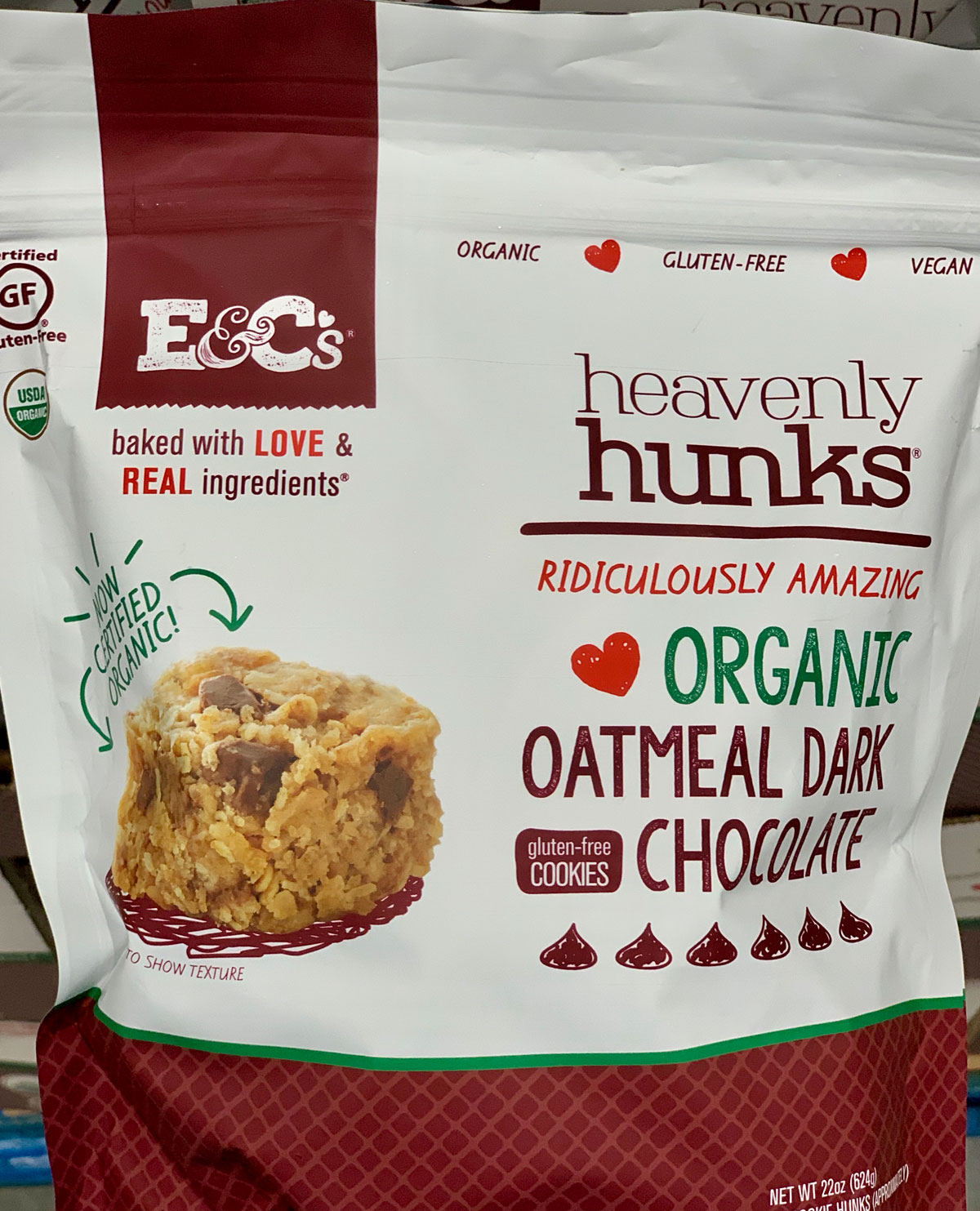 5. E&C's Heavenly Hunks Organic Dark Chocolate Oatmeal Bites, $10 for 22 ounces
I first heard about these homemade snacks from one of my favorite people on YouTube, who gave them a high review, so when I spotted them at Costco, I instantly picked up a bag. They're full of whole grains and dark chocolate (always on trend!), and are a nice break from all the highly processed chips, cookies, and sugary granola bars you usually see in the snack aisle.
I love that these bites have big pieces of hearty rolled oats, flavorful chunks of high-quality dark chocolate, and naturally sweet unsweetened coconut, which I find irresistible. These bites offer fiber, plant-based protein, and have no refined sugar or flour of any kind. They're also suitable for gluten- and dairy-free diets.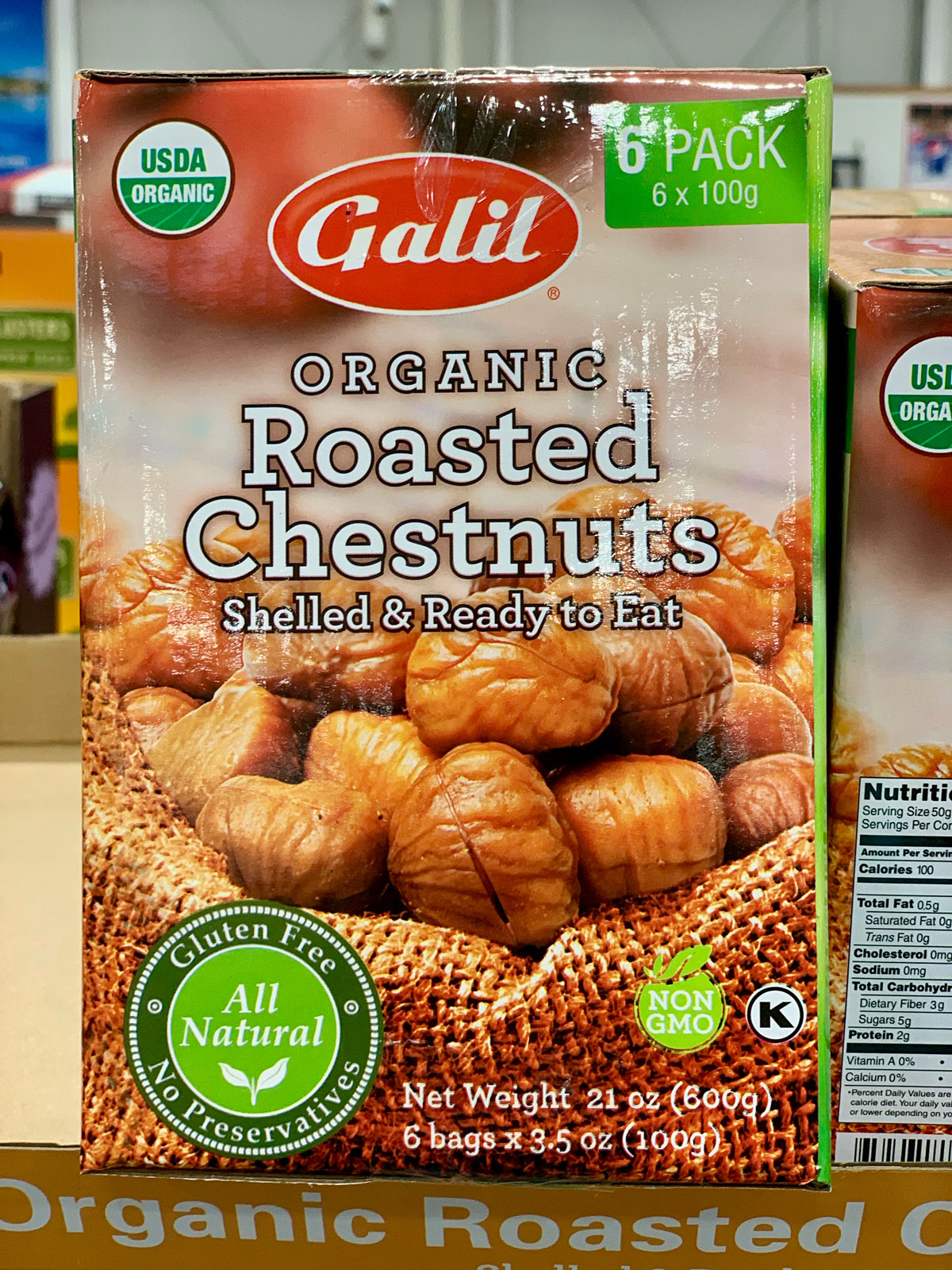 6. Galil Organic Roasted Chestnuts, $6.50 for six 3.5-ounce bags
I was so excited to see these seasonal treats at my local Costco, but was surprised because they've never been available at my store until now. Chestnuts have been popping up in magazines and on restaurant menus, and are being recommended more and more as healthy cooking and snacking nuts.
They're one of my favorite nuts and stand out from other nuts because they're not crunchy or high in fat. Instead, they're chewy, soft, low in fat, full of fiber, and high in vitamin C.
Shockingly, chestnuts' nutrition is comparable to starchy plant-based vegetables likes potatoes, pumpkin, and squash. They also happen to be high in calcium and have a deliciously sweet and nutty flavor with a soft and moist texture. Just be sure to store these in the fridge once you open a pack!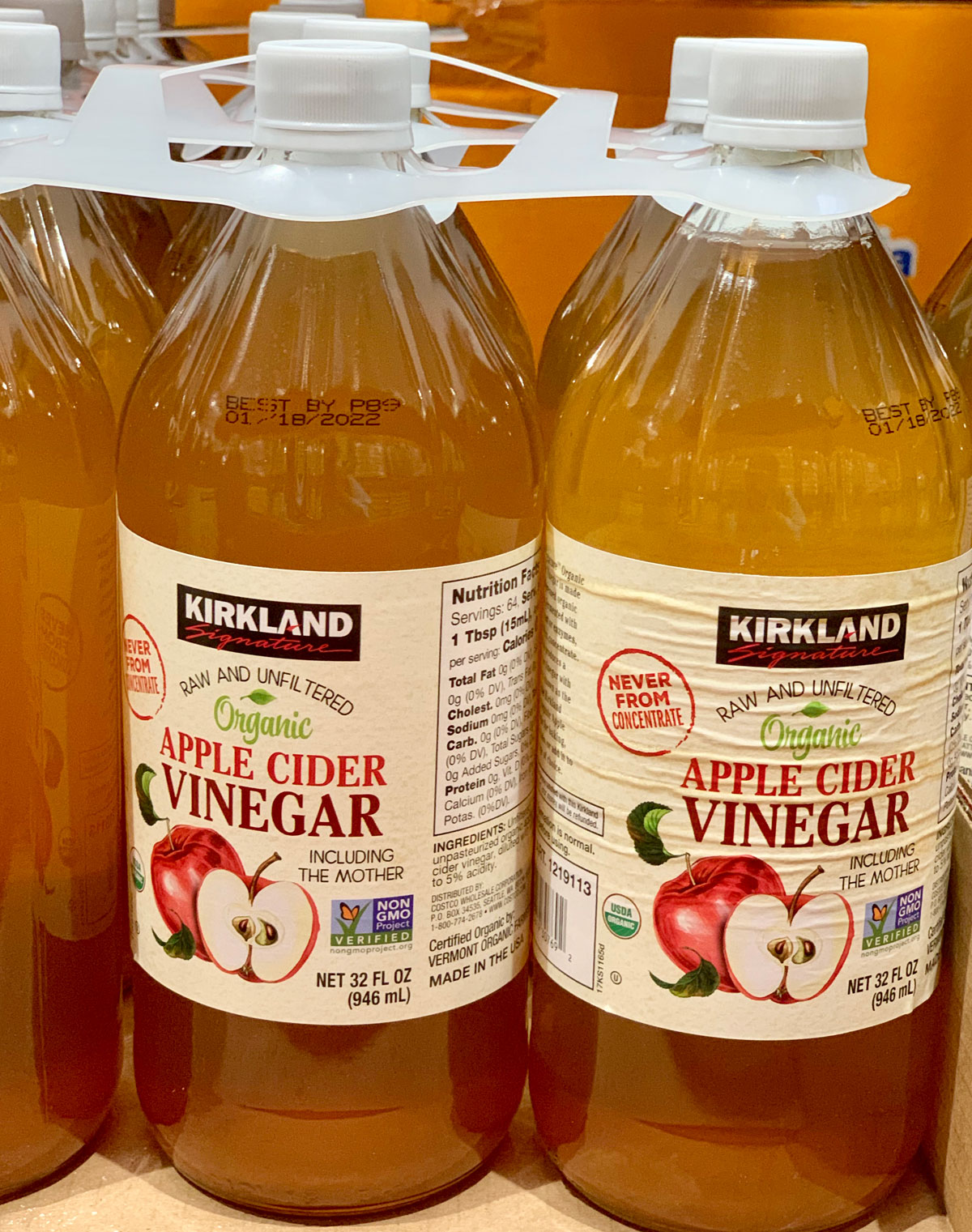 7. Kirkland Signature Organic Apple Cider Vinegar, $7 for two 32-ounce bottles
When I went to pick up my usual brand of apple cider vinegar at Costco, I saw they no longer carried it and found this new item by Costco's private-label brand instead. I didn't hesitate one bit to put these in my cart, because I know that the Kirkland Signature brand means quality.
Raw apple cider vinegar (commonly known as ACV) has been on trend for years and contains prebiotics (food for those probiotics in your gut!). It can be used as a remedy for indigestion, low stomach acid, and is the perfect salad dressing ingredient with no added sugar. I love to mix this with lemon and a little black pepper as a light, gut-friendly salad dressing. If you're gonna drink it as a wellness shot, just be sure to dilute it with water.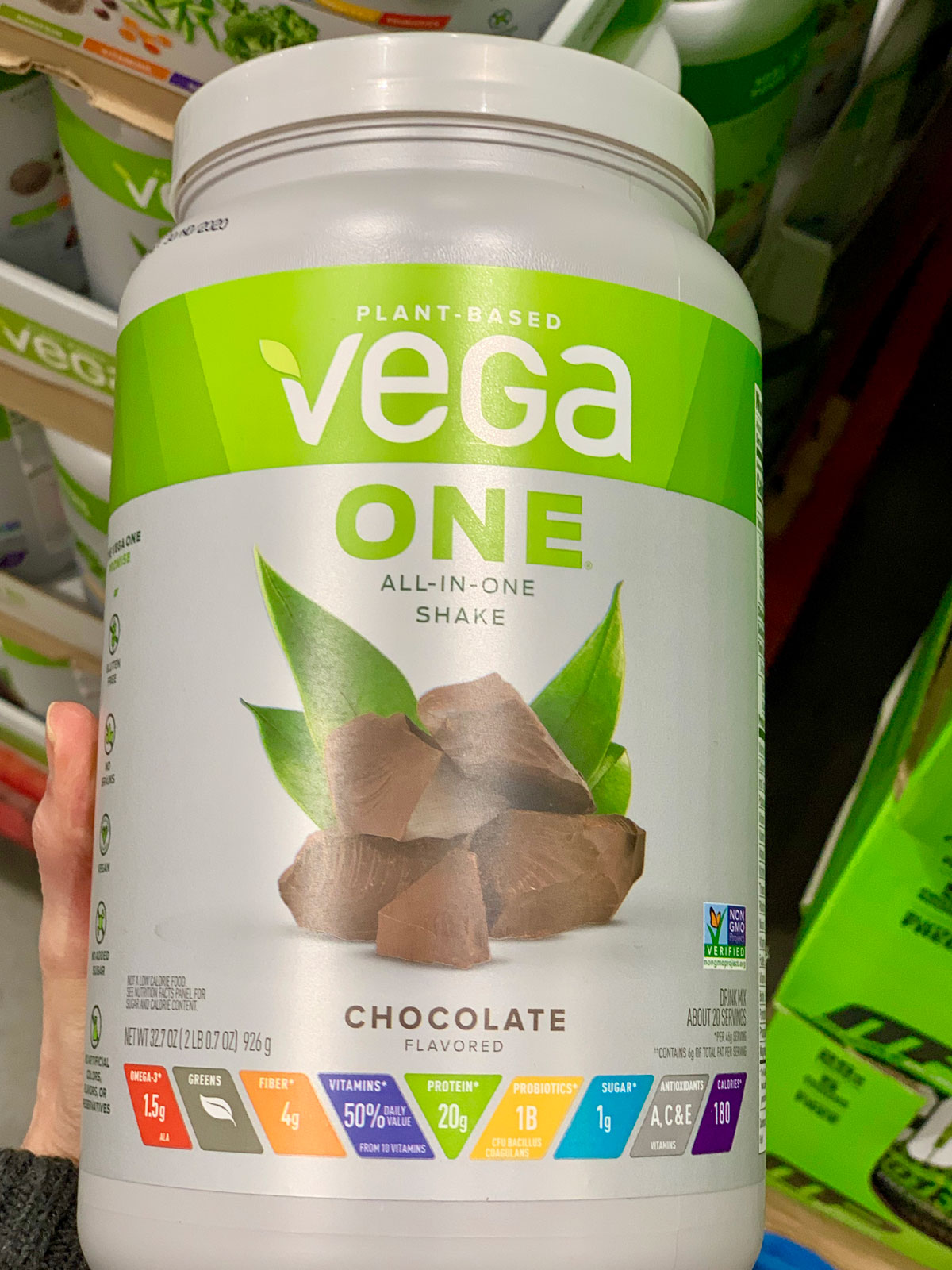 8. Vega One, $30 for 32.7 ounces
Upgrade your morning smoothie or afternoon shake with a scoop of this new Costco item! I was excited to see this option at my local Costco this month because it's great-tasting, nutritionally smart, and is half the price of the cost online.
Plant-based protein is all the rage right now. This option by Vega has adaptogens and fiber-rich seeds (like chia and flax seeds). It also has no added sugars or artificial ingredients and sweeteners of any kind. My local Costco has carried another version of plant-based protein for years, but I've yet to see this version there. I tossed two of these in my cart and have been adding some to my daily smoothies.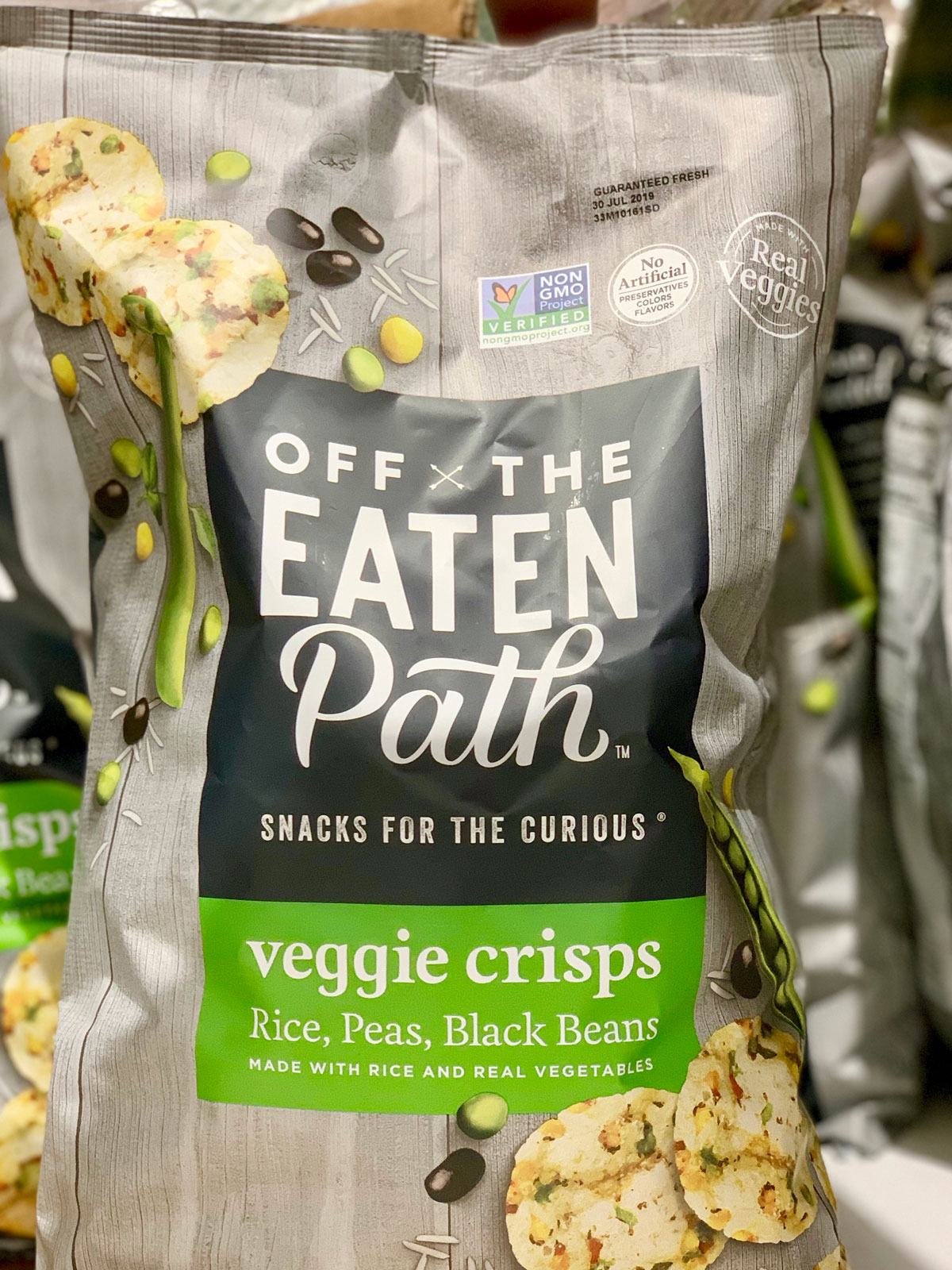 9. Off the Eaten Path Veggie Crisps, $6.50 for 20 ounces
Veggie crisps are becoming increasingly popular as an alternative to salty, crunchy potato chips, but not all veggie crisp products on the market are actually healthy choices. These, however, are a pick I approve of.
They offer fiber- and nutrient-dense ingredients — such as peas, rice, and black beans. And yet, they somehow don't taste like cardboard!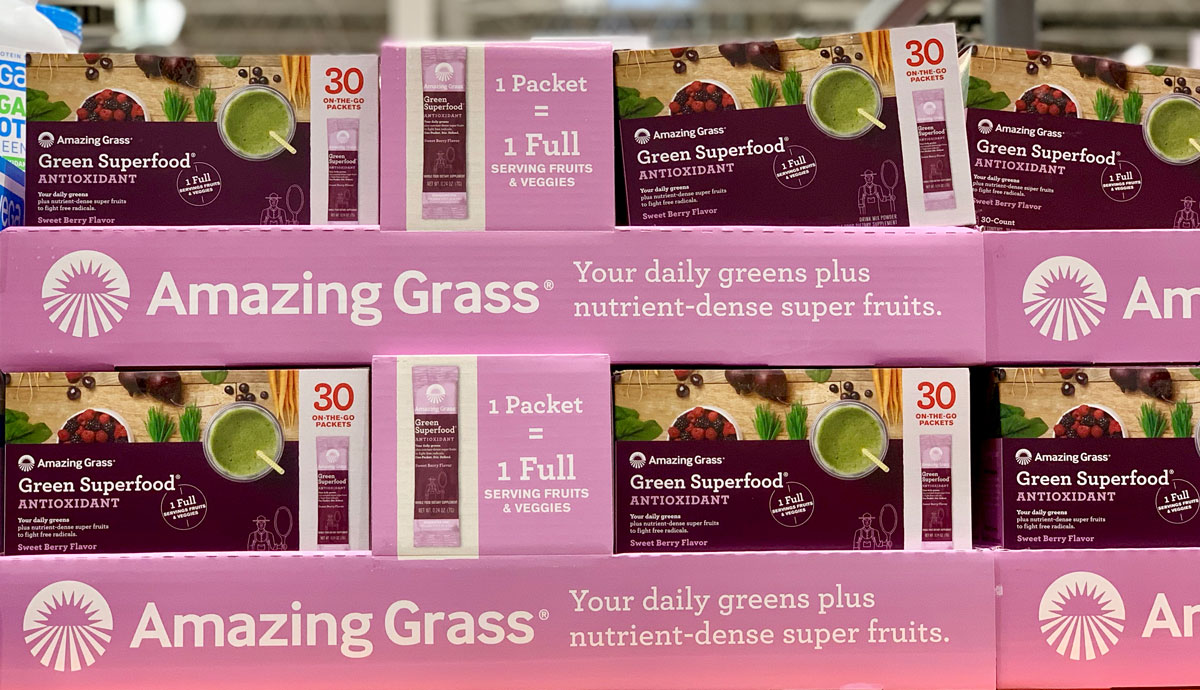 10. Amazing Grass Green Superfood Packets, $19 for 30 packets
I'm a huge fan of Amazing Grass but have never seen these handy dandy packets available at Costco (or anywhere else at such a great price). Each packet is filled with antioxidant-rich greens like kale and wheatgrass and nutrient-dense fruits like goji berries and acai berries. I love to empty one into my blender with some ice for a quick smoothie that I can take on the go.
Have you tried any of these? What'd you think?
Source: Read Full Article